Our Hottest Webcam Models of 2018
Last Updated
September 05, 2022
As people who review sex cam sites, we at BestWebcamSites see a whole load of cam girls everyday. On an average day, our team views hundreds of models, of which several are taken into a private show. Each month this year, we nominated our favorite cam girl for the month. These are our 12 favorite cam girls this year.
As far as we're concerned, they are the hottest cam girls of 2018.
Shackle_Shot
Shackle_Shot has updated her account. Her new user name is Barbie_is_Broken. Our link will now take you to her new profile.
Shackle_Shot is one of the most entertaining cam girls on Chaturbate. She can often be found doing elaborate cosplay shows. She mostly does solo shows, but has also begun performing with her boyfriend on occasion. She is a heavily tattooed Russian babe that gets very kinky. Her shows are very enjoyable to say the least.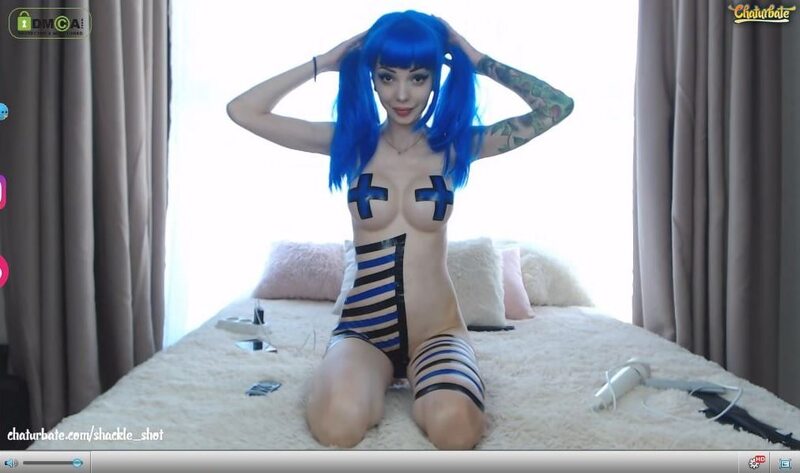 Shackle_Shot's real name is Sasha. At present, she does not do private shows and she won't open your webcam even if you tip her. If you want to see her, you are going to have to watch her in her free chat room. If you want to see anything specific, you should check out her tip menu, which is very affordable. For the right tip, she is willing to follow other requests.
Shackle_Shot starts in an outfit, but usually quickly strips as the tips come in. She often does squirt shows, double penetration shows, and more.
---
BreathOfLifee
BreathOfLifee is one of our favorite LiveJasmin cam girls. She can honestly feel like a breath of life when you are having a bad day. She is a gorgeous babe with an absolutely fantastic body. She might have the wings of an angel, but she is willing to get down and dirty when it comes to private chats.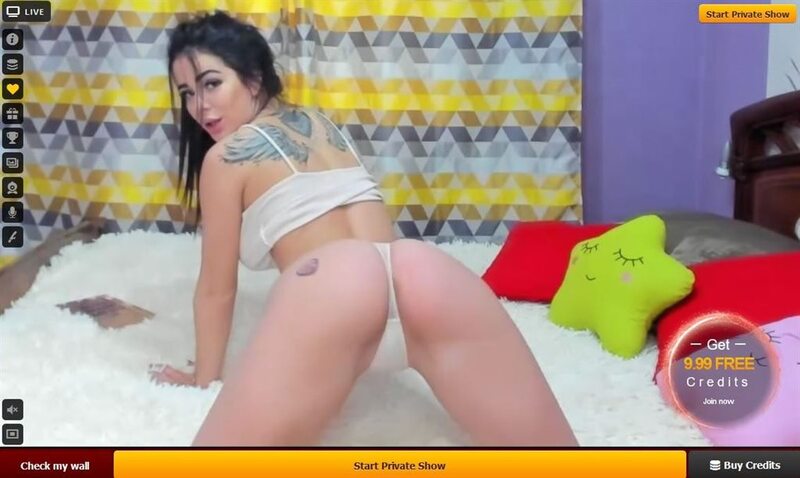 BreathOfLifee is always super entertaining in her free chat room, where she can be found dancing around. She often removes articles of clothes for votes. However, if you actually want to see her naked, you will need to invite her into a private show. Cam2cam is always included, unless you are on your mobile, in which case you will have to pay extra.
Her real name is Kristina, and she is quite open to suggestions in shows. That being said, if your tastes are more unconventional, we recommend discussing them prior to starting a show.
---
Brianna_
Brianna_ might just be one of the prettiest webcam models on ImLive. She is a blonde blue eyed babe that you just won't be able to take your eyes off. Contrary to the way she dresses, she is much more into fetishes than you would think. Her personal fetishes include cuckolding, humiliation, bondage, and feet.
No longer active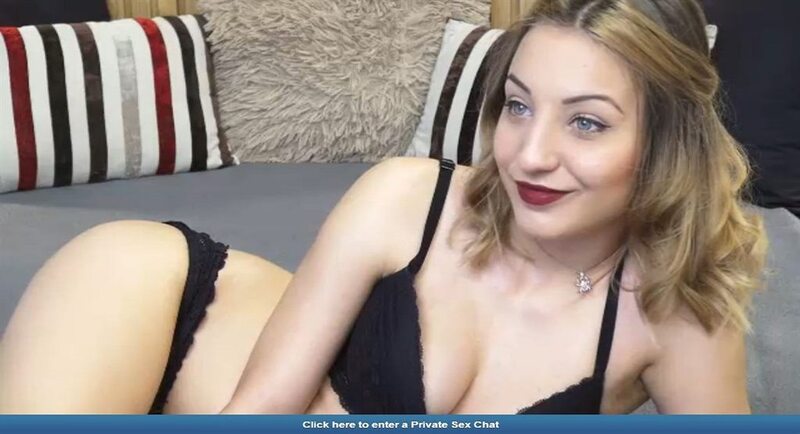 While ImLive has free chat, the girls on the site don't strip in the free shows rooms. If you want to see Brianna_ naked, you are going to have to invite her to a private show. She does not participate in the group Candy shows. You can expect to get a very good performance, but you are going to have to be patient, telling her to strip faster is not going to yield positive results.
Cam2cam and two way audio are included in Brianna_'s private shows. We highly recommend taking advantage of both.
---
LunaBluee
At 33, LunaBluee is the oldest cam girl on this list. All that means, is that she's had more time to master her craft. She wears expensive jewelry and is always dressed in the finest of lingerie. If you are looking for an older and more classy type of webcam model, Lunabluee is our top recommendation.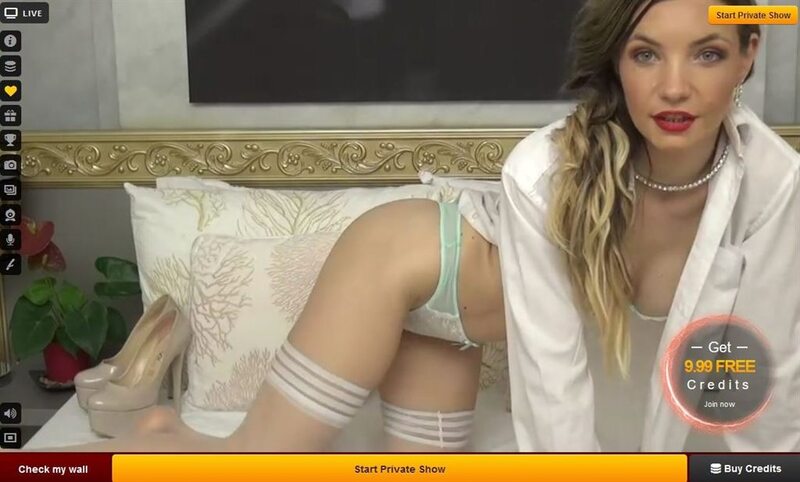 LunaBluee is very upfront about the shows she does. You can check her profile, to see all the things she's willing to perform. Unlike other LiveJasmin models, she writes out a proper list rather than just dancing, fingernails, zoom. She is of course open to things not listed, but you will need to ask her on a case by case basis.
We weren't the only ones impressed by LunaBluee and what she has to offer. She currently has a perfect 5 star rating from over 800 users, which is impressive to say the least.
---
JasmineCallipygian
JasmineCallipygian is an American CamSoda webcam model that has performed in some actual pornography. She's done a hardcore scene on BrattySis, an incest fetish porn site. On her profile on CamSoda, you will be able to find a huge number of videos to purchase. Included are solo, lesbian, boy girl, and threesome videos.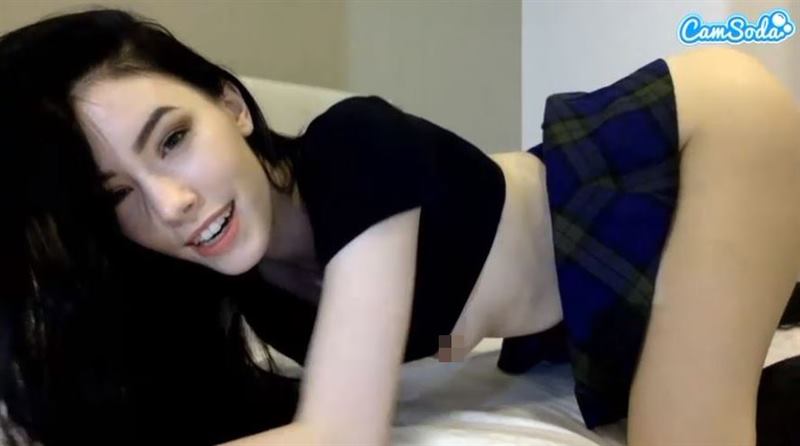 JasmineCallipygian gets naked in her free shows too, but only when people are tipping. We recommend using the Pull It and Roll It features, to win yourself some of the videos mentioned. If you want to watch her go more hardcore, the best place is in a private show. If her friend Neko is there, Golden Ticket shows will probably be your best option.
As an American cam girl, JasmineCallipygian charges more than the average girl on CamSoda, but you will find that she is very much worth the price.
---
Emily Bloom
Emily Bloom grew up in the Ukraine, where she was discovered for her god given talents. She quickly became a softcore pornographic model, as well as the Playboy cybergirl of the month in June of 2016. While she doesn't perform in as videos anymore, what she has done is continue camming. 2018 marked 4 years of her being on MyFreeCams.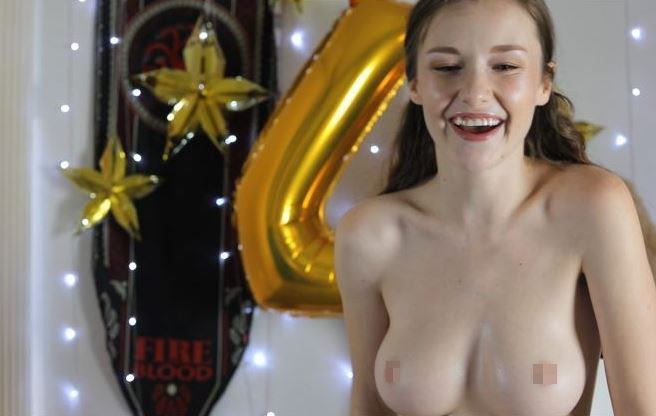 Most users watch Emily Bloom in her free sex cam room. You can tip her for various requests, and to reach her goal. She has quite a bit of videos and photo sets which you can purchase. While most cam girls on MyFreeCams have a set price of 60 tokens a minute for a private show, Emily Bloom does them on Skype instead. A show will cost you a minimum of 1111 tokens for 15 minutes.
Most users that want Emily to watch them just tip her to open up their webcam. That price is much more reasonable, though you don't really know how long she will watch you for.
---
Little_Mystery
As far as natural redheads are concerned, few women can compete with the natural beauty of Little_Mystery. She is a pale white girl with fiery red hair. She is the kind of redhead you hear about, but never end up seeing in real life. How hot she is hasn't gone to her head at all, she's a very sweet girl to talk to.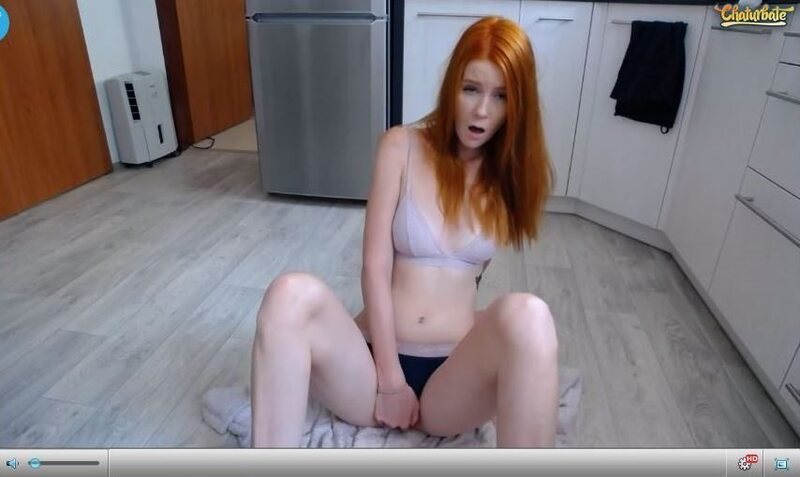 Her real name is Rebecca, and she is honestly kind of nerdy. She reads books and follows T.V. shows like Game of Thrones and Pokemon. At present, she does private shows, but doesn't do cam2cam. She is usually in her free chat room. If the tips are coming in, she won't go into a private, but if the day is slow, she will.
Currently, Little_Mystery hasn't been online in a month, and it's a bit of a mystery as to where she's gone. Hopefully, we'll see her online again soon.
---
Lexie-Candy
Lexie-Candy is one of our favorite role playing dominant cam girls. She can often be found in her free chat room, dressed in skimpy and seductive outfits. While it often looks like you might see some nudity, you won't. Lexie-Candy only strips in Group Shows and Private shows. They are both inclusive of cam2cam, but in group shows only the first member can activate their cam.
No longer active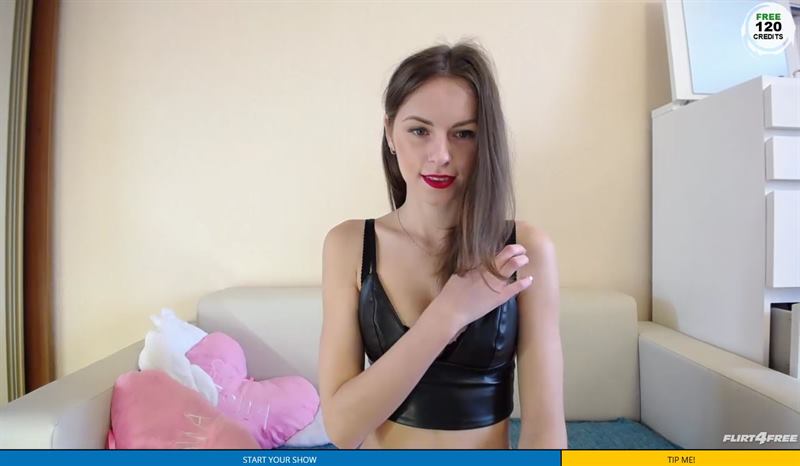 Lexie Candy is well versed in fetish scenarios, and has spent a lot of time in both the dominant and submissive roles. From what we've seen, she seems to especially relish the opportunity to be in control. Her fetishes include sugar daddies, roleplaying, and face sitting. She even does anal.
Lexie-Candy does not appear to have been online during the month of December. We are hoping that she is just taking a Christmas vacation.
---
KissOfACobra
KissOfACobra is a platinum haired blonde with a sexy figure. She has an amazing snake tattoo across the side of her body. Her shows are usually very popular and are filled with many users. Most of the goals she sets are quickly reached, as she is well loved her by loyal fans. Her tip menu is surprisingly affordable.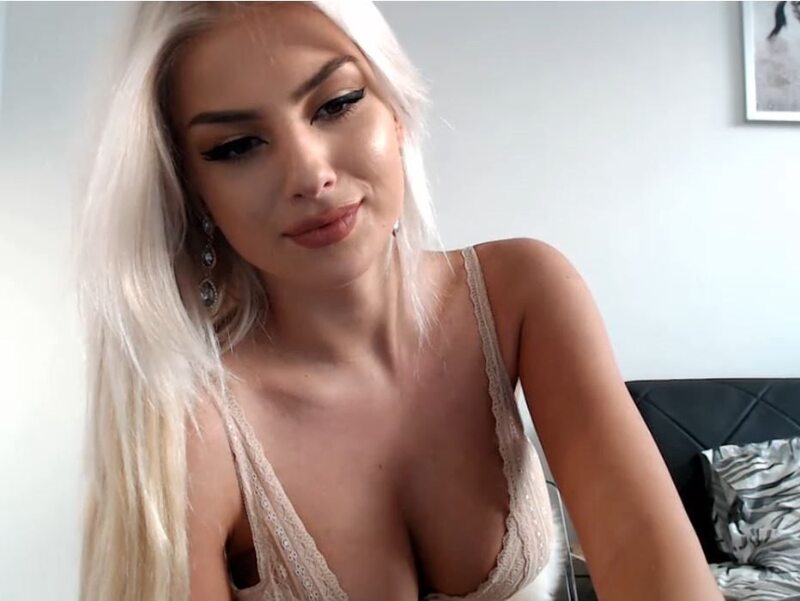 You will find that KissOfACobra is very friendly with her users. She has many regulars which visited several times throughout the day. KissOfACobra doesn't do any private shows on MyFreeCams itself. You can tip her, to set up a Skype show, but only if you are a regular. If you aren't sure if you visit her often enough to count as one, we recommend asking before tipping.
KissOfACobra has a staggering amount of videos available for purchase. They are all solo and lesbian videos. There are no boy girl videos, as men aren't permitted to broadcast on MyFreeCams.
---
AriaDevlin
Aria is one of the most sensual looking blondes we've ever seen. She is well aware of the worth of her body. Unlike most of the other webcam models on CamSoda, AriaDevlin does not strip in the free chat room. She will play with herself, but only over the clothes. She reserves nudity for users that take her into a private show.
AriaDevlin is a very vanilla looking cam girl, but she is filled with elegance and class. She can often be found interacting with users in her chat room. She is very friendly, and looks to form a personal connection with all of her users which aren't dicks. Aria Devlin includes the options for cam2cam during her private shows, but not free show recordings.
We don't recommend purchasing her videos and pictures, from what we've seen, they don't include nudity.
---
MashaYang
MashaYang isn't a cam girl, it's a lesbian group. They often perform super sexually explicit lesbian orgies. There are five of them, of which not all perform during the same time. There are four blondes and a brunette. They use a 4K camera and are currently the only VR capable room on Chaturbate. Their shows are very raunchy.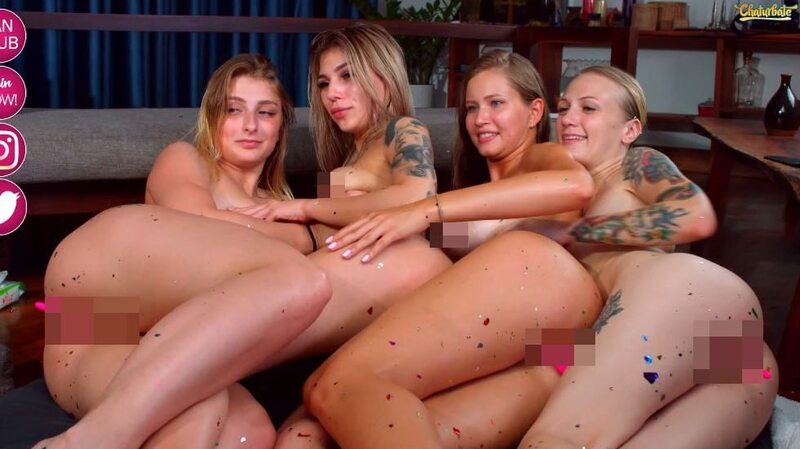 MashaYang can often be found playing with multiple toys at once. There are often days, where they are using four or five toys at once on just one girl. There's a ton of pussy licking, scissoring, and double-sided dildos. If you consider yourself a purveyor of the sapphic arts, you really should know these girls by now.
MashaYang doesn't do private shows and they don't watch cam2cam. These ladies are getting tipped by the bundle from thousands of users, they don't really have time to converse.
---
AngelKiuty
We wanted to end 2018 with a bang, so we chose AngelKiuty. If you aren't already familiar with her, she is one of the most visited and most rated cam girls on LiveJasmin. At present, she has over ten and a half thousand user ratings with an average above 4 stars. Think about that for a minute, she's in her mid twenties and already thousands of hours of experience in pleasing thousands of men.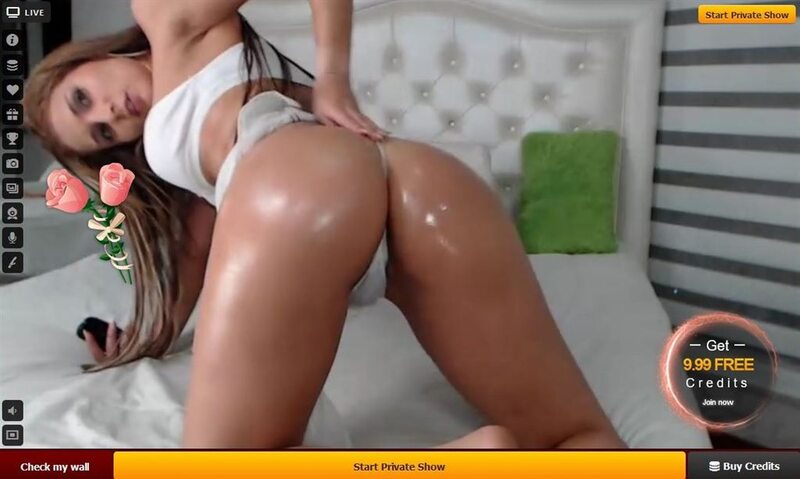 Despite all the teasing she does in the free chat room, you will never actually get to see her naked. LiveJasmin's no nudity policy means that you have to invite her to a private show if you want it to get exciting. We can guarantee that with her it does. If you couldn't tell from that ass which is just ripe for the plowing, AngelKiuty is big on anal.
She has a super explicit willingness list which covers most of what you could ask for. She is of course open to suggestions, so don't be intimidated by her popularity.
---
Conclusion
The above 12 cam girls are the best cam girls we watched this year. We tried to give you a little information about each of them, while providing you with a list that wasn't too long. If you want more information about each of the girls, you can check out our individual cam girl of the month blog posts. We went into more detail about each of the cam girls and the services they are willing to perform.
Back to full list of sex cam blog posts
---