An Exhibitionist's Dream: 2 Cam Sites Which Let You Flash Yourself Online
Last Updated
September 10, 2022
Exposing your body, including its most intimate organs, to other people gives you a thrill. However, if you do that in real life, you'll probably end up in jail. Luckily, in the cam to cam world, public flashing is absolutely legit, and so you can easily realize your innermost exhibitionistic fantasies. These are the only top-rated live cam sites enabling members to show themselves to the webcam community.
Chaturbate.com
Chaturbate is one of the biggest cam sites operating on the web today. Whenever you visit it, you'll run into around 4,000 online models who will be delighted to entertain you in front of the cam. Most of them provocatively perform in the buff in their open rooms, providing you with tons of free nude live shows.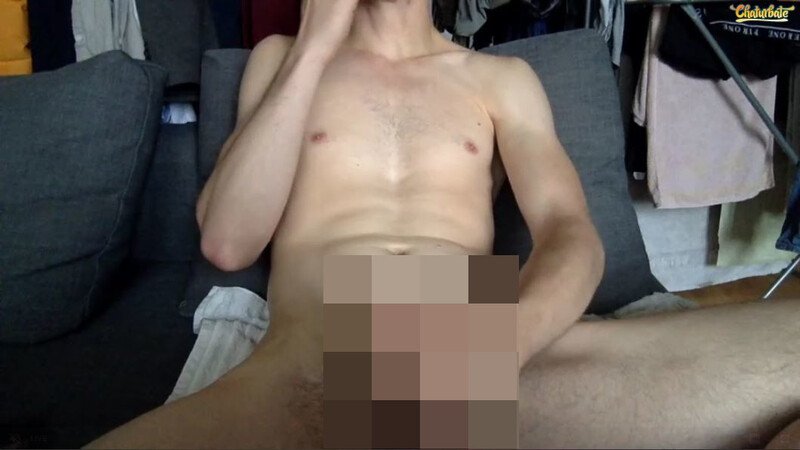 Chaturbate hosts plenty of amateur broadcasters whom you can easily join and flash yourself online. You'll need to tap on Broadcast Yourself on the site's header. Next, you'll be required to provide a username. You'll, of course, have to obtain a camera and a microphone.
If you're using a mobile device, you'll see the Broadcast Yourself button on the top left hamburger menu. The most recommended browsers are Chrome 67+ or Samsung 7.4+ for Android and Safari 11+ for IOS.
You can turn your broadcasting activity into a career by starting to collect tokens from your viewers and thus earn money on Chaturbate. The site will ask you to sign an electronic agreement and send two personal photos taken from a government issued identity document for the purpose of verifying your age. You'll then need go to Token Stat and on Payment Information Form, provide the necessary details, and then you're good to go
From time to time, viewers may want to expose themselves by opening their cam when they are in your open room (Chaturbate allows cam2cam during public chats) or during a 1-on-1 show with you. You have the prerogative either to allow or to ban c2c in your shows. If you do let a user activate their cam, you may request an extra payment for that.
Chaturbate is characterized by supreme broadcasting quality with tons of models who stream in HD+ and even 4K. Therefore, in order to be on par with the site's leading broadcasters, you should use no less than an HD+ camera.
---
Cam4.com
Cam4 is another leading live porn site which enables members to broadcast themselves side by side with 1,500+ models who are available for cam shows 24/7. Similar to Chaturbate, these models love to publicly perform wearing their birthday suits, so being an exhibitionist, you'll definitely feel at home when you become a broadcaster.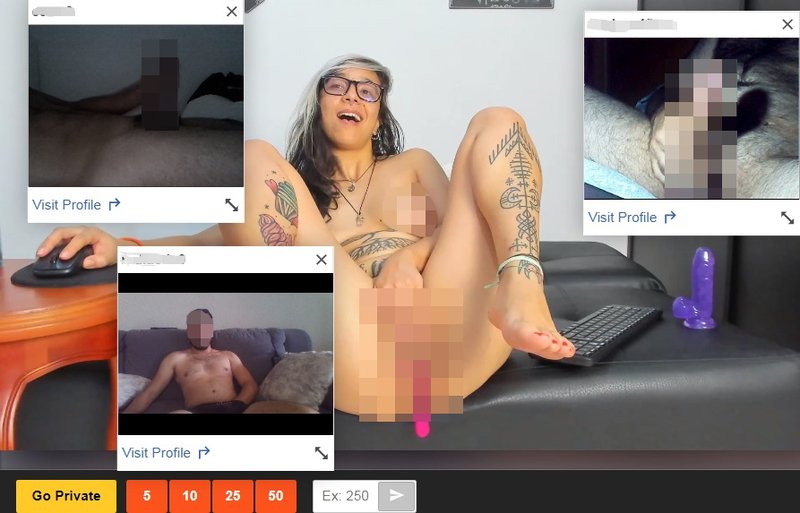 To start broadcasting, select the Broadcast button you'll see on the site's header. You'll be directed to a page where you'll have to define the attribute tags you want to be associated with, whether you want to be a solo broadcaster or be a part of a group, and your mode, which can be public or private. You can even set your tip goal if you're interested in making a profit from exposing yourself.
Technically speaking, you'll be given a URL and a unique stream key to insert into an external software encoder (e.g. OBS), and you'll have to download it in order to allow your video to be broadcast live. Cam4 has its own encoder, so you'll just need to press on Broadcast to go live. You'll find this encoder only by accessing the site through Google Chrome or Microsoft Edge.
On mobile, the Broadcast button appears on the hamburger menu in the upper left corner. You'll have to download C4 Broadcaster from Google Play. With the Android version you must use 4.42 or higher. The big plus of the C4 Broadcaster app is its multi-functionality. It includes cool features like broadcasting in landscape and selfie modes, recording the shows you give and uploading your personal videos.
In case you find all of the above technically challenging, go to the bottom of the main page, where you'll find a whole section dedicated to broadcasting. It contains a Broadcaster FAQ, detailed instructions on how to broadcast on your mobile device, broadcaster training which includes some show ideas and even a guide on how to make money from broadcasting.
Cam4 doesn't have cam2cam, so bidirectional video chats are not an option. Yet if you've established yourself as a broadcaster, the moment you enter a model's room, all other users (on condition that you give your permission) can see that you have your webcam enabled. The moment one of these users selects your cam, a little window will appear on the model's webcam player displaying your broadcast and allowing you to expose yourself to everyone.
---
Conclusion
You don't have to go to special nudists resorts to experiment with exhibitionism. You can do it from the comfort of your bedroom or living room by broadcasting yourself on the two sites we've reviewed above. All you need to do is press a few buttons and the whole online world can see you in your most natural state.
If we were asked to recommend the best site for flashing yourself, it would be Chaturbate, for the simple reason that it's one of the largest camming communities online. Everyday there are new webcam performers and exhibitionists coming online.
Back to full list of sex cam blog posts
---