AngelKiuty - Our December 2018 Cam Girls of the Month
With over ten and a half thousand ratings, AngelKiuty is one of the most popular cam girls on LiveJasmin. She consistently ranks highly in the weekly LiveJasmin Awards. At present, she has gotten the first prize 52 times, the second prize 79 times, and the third prize 14 times. By the time you read this, those numbers will probably be even higher.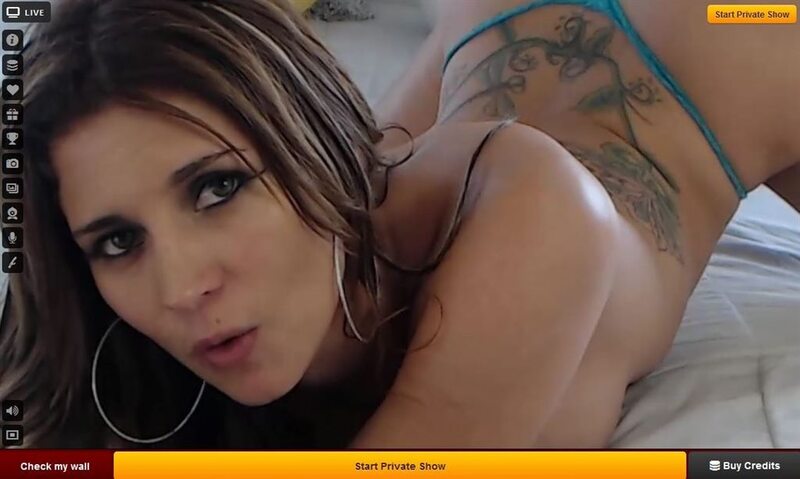 AngelKiuty is a tattooed Latina webcam model that speaks both English and Spanish. She is a green eyed Colombian beauty with a fat ass and an awesome pair of tits. There might be some silicone involved, but it looks great on camera.
What makes AngelKiuty one of the most popular cam models on LiveJasmin, is her dedication to showmanship. While other models are just sitting around in their rooms, AngelKiuty can constantly be found bouncing around in hers. She's always dancing around and removing articles of clothes for votes. Her chat room is never boring.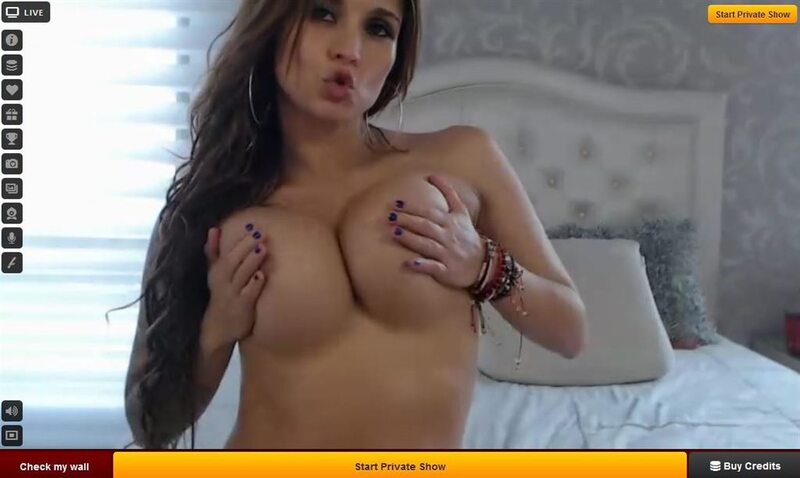 AngelKiuty is super adventurous in her free shows, but she doesn't really get explicit. You can see her naked, but you won't actually see her nipples or her holes.
At present, it doesn't seem like she does group shows either. We have yet to see her listed in the VIP show page.
If you really want to see her strip and get sexual, you are going to have invite her into a private show or you will need to spy in on one of her ongoing private shows. You will find that she gets very frisky very quickly when alone. Since she is usually already naked or close to it, you really don't have to spend long coaxing her into taking her shirt and shorts off.
According to AngelKiuty's profile, the following are the activities which she is willing to perform:
Anal sex, Dildo, Vibrator, Love balls/beads, Striptease, Dancing, Cameltoe, Smoking, Squirt, Strap on, Zoom, Close up, Roleplay, Fingering, Butt plug, Live orgasm, Oil, Snapshot, Shaved, Tattoo, Stockings.
When she says striptease, she really means it. She has a full on stripper pole in her room. You can convince her to do other things that aren't listed, but you will have to ask her on a case by case basis.
All the shows that AngelKiuty has given us have been top notch and super enjoyable. She might not have a perfect 5 star rating, but when you consider that the average comes from over 10,000 responses, you know that it's going to be a good show.
As far as we're concerned, 4 stars from thousands of users provides a better trust factor than 5 stars from a hundred users.
We can wholeheartedly recommend going to her chat room to check out if she's online.
If she is, you should hop into a private show. If she isn't, you should add her to your favorites list.
Check out all Our Cam Girls of the Month
Back to full list of sex cam blog posts
---