Shackle_Shot - Our January 2018 Cam Girl of the Month
Shackle_Shot has updated her account. Her new user name is Barbie_is_Broken. Our link will now take you to her new profile.
It's a new year and we're about to start a new tradition. From now, we'll be writing a full blog post about our favorite cam girl of the month, each month. First up is the gorgeous Shackle_Shot of Chaturbate, a girl you might you might have seen in a few of our articles. She's a pale, tattooed, redhead - three things we absolutely love. She's our January 2018 Cam Girl of the Month.
In case you didn't catch it from her Model name, Shackle_shot is a huge fan of DOTA 2.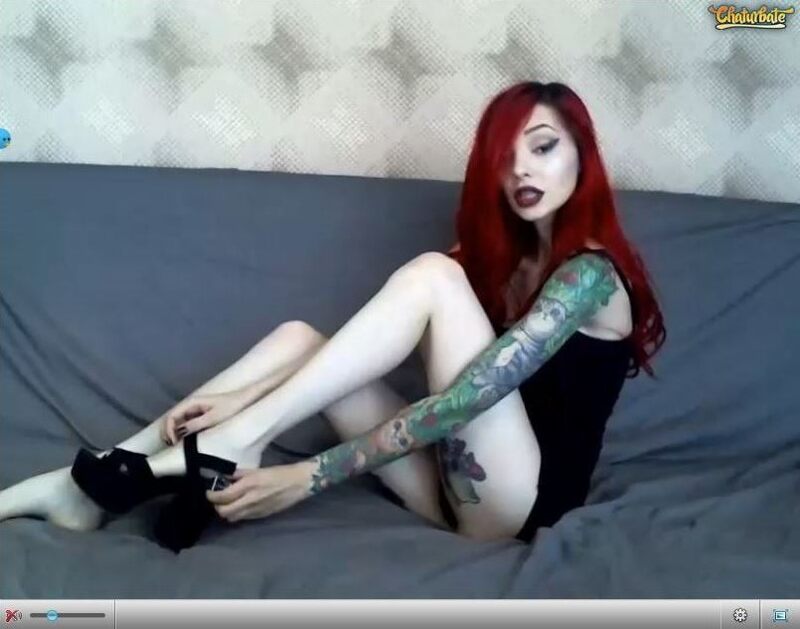 If you look in her profile, you will see that she goes by both Rely and Sasha. She dances, sings, and plays the piano, and much more. Rely has strip shows, cum shows, Hitachi shows, squirt shows, and that's just the tip of the iceberg. If you are looking for a webcam model that puts on a new and mesmerizing show each time, Shackle_Shot is the girl for you.
Recently, she's even started doing cosplay.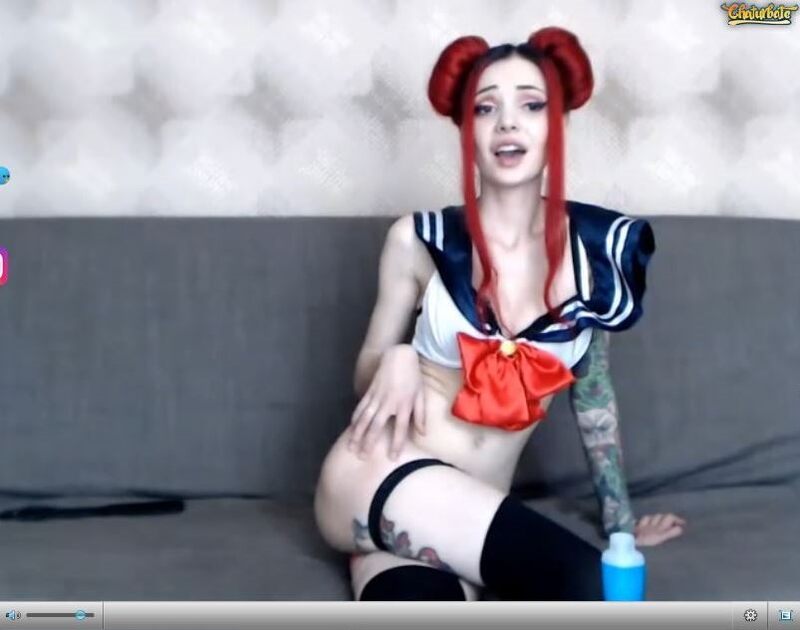 From what we've seen, Shackle_Shot is a Chaturbate exclusive, we haven't seen her on Flirt4Free, CamSoda, or any other free streaming site. If you want to see more of her, you can check out her Twitter or her Instagram. Unfortunately, Sasha doesn't really seem to follow any specific work schedule. The best you can hope for is to put her on your favorites list and hope to see her.
Luckily, she's on almost every day.
It's not all just video games with Rely, she cosplays in many exciting outfits. She's done a sexy Ursula and even won a prize on Halloween for her Vampire Gangster. None of our team members were lucky enough to be online when she did the vampire, but we did mention it in our Halloween blog post.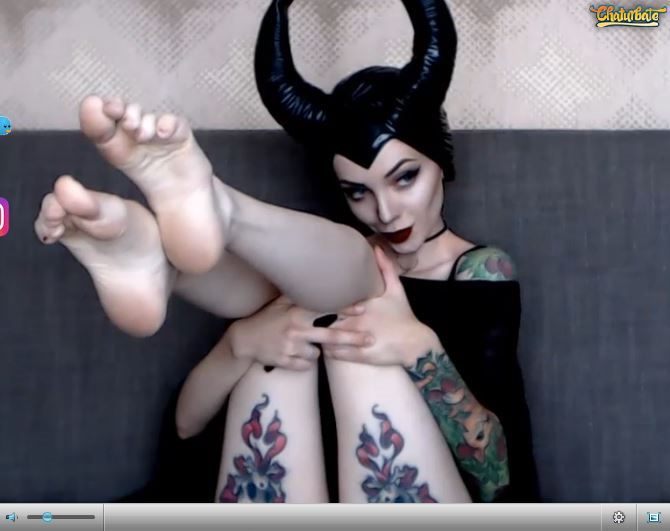 Generally speaking, Rely does mostly solo shows. Over 90% of her shows are with just her and her, her fingers, and her dildo. That being said, she does at times hook up with other webcam models. We've seen her do at least two duo shows with another girl. Sometimes it can be hard when you're hard to remember to take screenshots. That's why we only have screen shots from one of those show. Below you can see her with purple_bitch, another stunning tattooed babe from Chaturbate.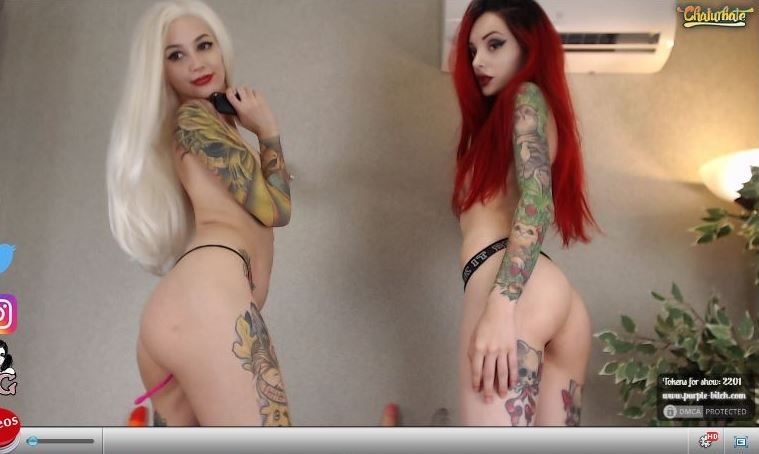 Rely is bilingual, she speaks English and Russian. Usually, she's speaking in English, but every once in a while she does bust out in her mother tongue. If you are looking for a topic of conversation while talking to her, she loves traveling.
None of us have seen Shackle_Shot do cam 2 cam or private shows. That doesn't mean she doesn't do them at all, just ask and find out what she says.
Shackle_Shot is hot, spunky, and ever so entertaining. We first spotted her several years ago and she's still on our favorites list. We're sure that once you add her to your list, you'll just keep coming back for more.
Check out all Our Cam Girls of the Month
Back to full list of sex cam blog posts
---