7 Cam Sites for Virtual Sex With a Stranger
Last Updated
September 11, 2022
When it comes to a "no-strings attached" random hook-up with a gorgeous stranger, chances of it happening in a bar or meeting someone on the street are very slim. However, online it's a totally different situation. At the following live video chat sites you're pretty much guaranteed to hit the bullseye each and every time you find an unknown girl hanging out in front of her webcam with the same mission in mind.
These 7 discreet live webcam sites all feature stunning models looking for a partner for some kinky fun and games in random cam2cam hook-ups. Find out how to make sure the odds are firmly stacked in your favor when it comes to playing the field of anonymous virtual sex.
CamSoda.com
CamSoda is a freemium cam platform with around 1,000 sex-loving performers hosting free tip-fueled shows, private recordable shows and cam2cam friendly free chat rooms. You don't need to register at the site in order to anonymously watch some X-rated action but, membership is free and quick and if you sign in as a user, you can enlarge the free video window and sit back under an assumed name and watch stranger after stranger strip off and play with all sorts of toys, in all manner of ways.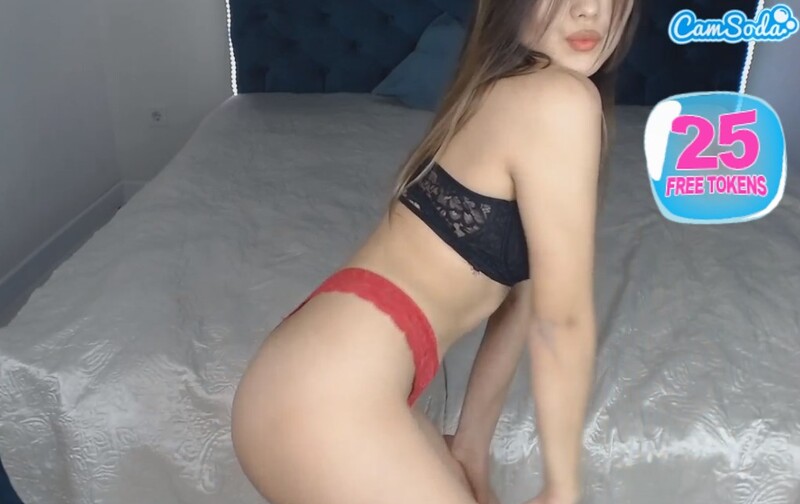 You can choose a link from the homepage's menu bar to narrow down your options based on the language the performer speaks, her ethnicity or body-type and age group. At CamSoda, the photos aren't static snapshots, but rather a few seconds of action grabbed with the past minute from the room's live feed. This way you can really see what's going on without the model even knowing you're looking in.
If you like what you see, clicking on the photo takes you into the live cam chat room where chances are, the situation is already wet and wild and no small talk is needed in order to get the host to strip off and pull out a sex toy. There's no random room generator so you have to manually select who you'll visit next, but with so many options, clicking on almost any photo will take you in to a stranger's room where she's lubing up and ready for some 1on1 action.
Private show rates are low and almost all the girls, guys, transgenders and couples will let you record their cam performance at no extra cost and keep a copy of it in your CamSoda account. If you want some face-to-face time, you don't even need to pay by the minute in an exclusive show. Many rooms will let you open your cam in their free video chat room, though most will ask for a tip. If you don't tip, don't expect any attention.
---
Flirt4Free.com
Flirt4Free's girls are all about getting kinky with very little foreplay. There are usually around 600-700 cam rooms live at any one time, all of which are hosted by semi-pro and professional models, most of whom use HD streams to broadcast their XXX talents. It is a premium cam site which means the cam girls aren't meant to get naked in their free rooms, but the performers are allowed to host time-limited free tip-fueled Party Chat sessions where anything goes and nudity allowed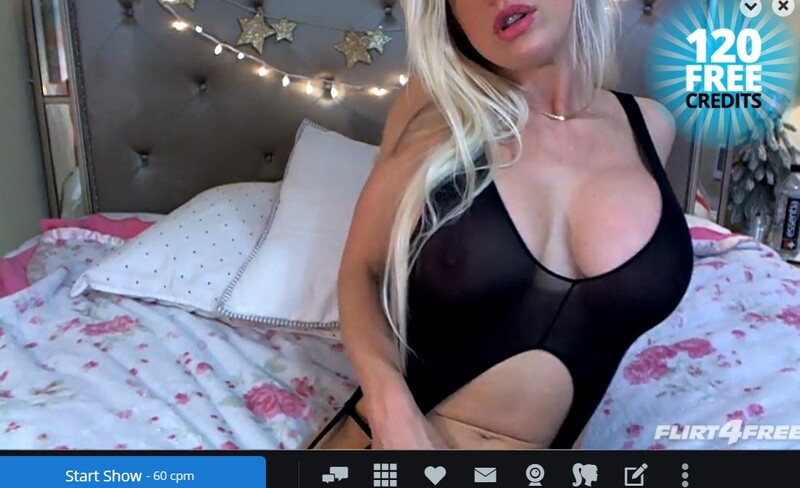 You can look for a girl you've never met before using the site's search menu which features links for room hosted by a particular type of model according to her ethnicity, body-type, languages and kinks she practices such SPH, JOI or is a foot fetish cam fan. Or, you can up the ante when it comes to a sexy surprise and use the random girl generator tool. This way you have no idea of what type of stranger will appear on your screen for some virtual sex.
To do this you first enter an open cam room and hover over the right side of the live video window. Clicking on the arrow that appears will take you into random girl's room. If you don't like what you see, you can either click again for another try or go back to where you were by using the left arrow key on your keyboard.
Once you've found a potential playmate for some stranger sex and want to have some 1on1 adventures you'll need to take her into a private show. At Flirt4Free cam2cam is included in your per-minute costs for a private show, but if you want to remain anonymous you don't need to open your webcam feed. Prices can get high so if you see a Show Offer sticker in her chat room, this means she's open to offers. You can tell her how long a private show you want and what rate you want to pay. 
---
LiveJasmin.com
If you've ever dreamed of meeting a gorgeous model, chatting to her for a few minutes as she takes off her clothes, lays back on silk sheets and then peels off her sexy lingerie to reveal a body of an angel, with a mind of a dirty devil, LiveJasmin is going to make your fantasy a very raunchy reality. Private show rates are slightly higher than at comparable sites if you want to use your cam, though if you read on, we'll show you ways you can score significant discounts and even get free LiveJasmin credits. 
This leading premium cam site is all about one thing — the best of the best. HD streaming rooms, A-list video chat models, fetish queens and natural girl-next-door beauties. When the homepage loads you'll see over 1,000 photos of glamor-type models but, don't take the images at face-value. It's always worth hovering over the snapshot for a few moments until the live feed comes through as what you see in a photo isn't always representative of what's happening in the room.
You can either use the search bar to hone in on a particular type of model or for a true random stranger sex cam experience, you can simply enter a free cam chat room and if you want to move on,  press the right or left arrow keys on your keyboard. LiveJasmin is a premium cam site in all respects and that means there's no monkey business you can watch for free in an open show. If you want a no strings attached NSFW virtual sex session with a LiveJasmin model you'll need to click on the Start Private Show button and pay by the minute.
Prices don't include cam2cam and 2-way audio. Each of these features cost between $1-2 extra a minute on top of the advertised rates. However, if you link your profile to a payment method, the site will give you 9.99 free credits (no purchase necessary). If you want to take out some of the unknown factor, you can also browse through the rooms holding a sale. These have a Promo sticker on and often are charging the site's minimum show rates for a short-time.
---
MyDirtyHobby.com
MyDirtyHobby has a much smaller number of live sex shows streaming than the other platforms listed here. Usually there's around 150 or so performers getting kinky in front of a webcam. But, at MyDirtyHobby, the hosts tend to take things to the next level in adult entertainment. You can find a range of fetish devotees hosting extreme hardcore shows, often performing acts you won't find at other major live video chat sites.
MyDirtyHobby is primarily a German cam site, though you can view the user interface in English. Most of the cam models are European and speak conversational English. However, not all the content is available in English and some of the models have just a basic command of English. But, you won't be wasting much time talking here as the hosts like to get down to business and push your sexual boundaries to the limit.
The fun here is fierce but unfortunately there's no free entry to any cam chat room. Even just to enter a room to see what the model looks like in real-time will cost.  However, prices are low and include cam2cam. Even if you're in a open cam chat room and have opened your feed, only the model can see you, and no matter how many other viewers she can see, most of the performers will try extremely hard to give everyone attention and perform specific requests. 
This site is primarily for those looking for some more adventurous stranger sex games. If you don't find a live cam that ticks the box in your fetish wish-list, the site also has an enormous range of videos and photos that are equally extreme. 
---
Chaturbate.com
Chaturbate is the global hub for live porn lovers who want to watch, or be watched, as they fulfill their sexual fantasy in front of (or behind) a cam. When it comes to live video chat sex with strangers, if you don't find your type of partner here, chances are you won't find them anywhere. The site features an enormous 4,000 or so live shows streaming 24/7. There's every type of performer from first-time experimental college-co-eds to horny MILFS having fun, celebrity porn-stars getting intimate with their fans and of course exhibitionists, couples and groups who are looking for an audience to silently watch their kinky bedroom games.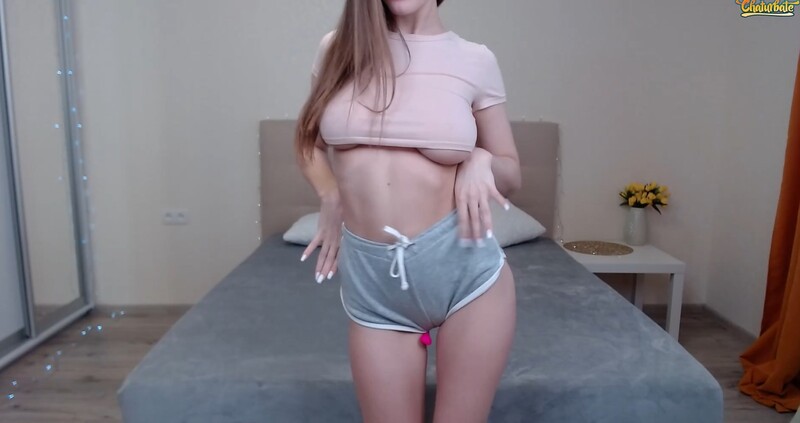 Chaturbate has a search tagging system which you may need to use as the selection of potential porn playmates is huge. If you're looking for some lucky hook-up, you can though simply choose your preferred gender (girls, guys, transgenders, couples and/or groups) and leave the rest in the hands of the Chaturbate stranger selection. You can choose between the Scan Cams option which gives you a 15 second teaser in a live video chat room before moving onto another room. Or, there's the Next Cam tool which will simply take you into another random host's hangout. One thing they all have in common though is that every performer here has a penchant for porn performing and loves getting watched.
The photos on each page are screen grabs taken within the past minute from a room's video feed so even if you don't go into a chat room, what you see is what you get. With so much choice it is worth only checking out those photos with an HD or HD+ sticker. Not only are thousands using HD broadcasts, but there's also always a huge choice of HD plus broadcasts and even crystal-clear 4K UHD feeds.
The downside of video sex chat with strangers at Chaturbate is that some performers won't go into an exclusive mode where it's just the two of you. A significant number of the hosts here prefer to stay in a free show mode with tips fueling the action. You can either watch them anonymously or turn on your cam in the free room if the model allows it. However, your feed won't be the only video feed the model can see, so tip generously if you want any attention. If you do go into a private show, rates are low and the model's session is recorded for free and a video of it stored in your Chaturbate account.
---
BongaCams.com
BongaCams is another freemium cam site similar to CamsSoda and Chaturbate. This platform attracts around 1,500 XXX cam models from around the world with most skilled in live sex cam performing. You can find all types and genders here from experienced amateur fetish fans to celebrity adult actresses and kinky glamor models. Free tip-fueled X-rated sessions are the most popular type of shows and while cam2cam is included in all 1on1 exclusive show rates, prices are set at a standard cost site-wide and are higher than at comparable live video chat platforms.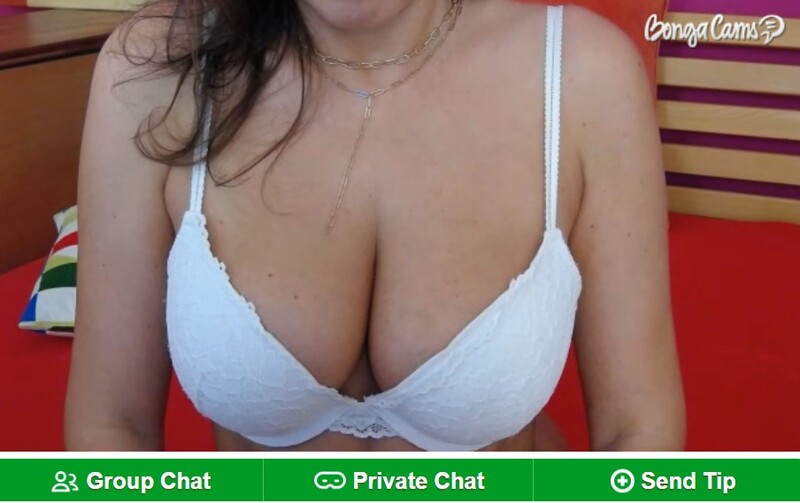 For a true BongaCams sexy stranger surprise, instead of using the search tool to narrow in on a particular type of model, just enter any live cam chat room and use the Previous Model or Next Model link located under the video window. This site will introduce you to a different cam model each time and if you want to return to one you've just left, you simply select Previous Model.
Once your in a room chat room you don't need to go into a private paid-for show mode in order for the model to see you via your webcam feed. At BongaCams you can turn on your personal cam feed in an open chat rooms. But, as with other platforms, no tipping means the performer will either ignore you totally or even boot you out the room. There's no set rate for cam2cam in open chat shows, but the more generous a tipper you are, the more attention you'll get from the sexy stranger on the screen in front of you.
If you want the girl's (or guy/couple/transgender) attention all to yourself, then private shows are called for. Unfortunately the rates here are expensive and standardized site wide. A handful of hosts will let you record the show at no extra cost. Ask if this is a feature they offer before starting a show. Another bonus here are the 4K streaming rooms and the ability to stream the broadcast to your TV. 
---
SecretFriends.com
SecretFriends may have just 100 or so cam rooms to choose from, but it has ton of other free features to make up for the limited selection of hosts. If you're looking for a fetish partner for some BDSM fun, a model that's slightly older or one that's not a typical slim, fresh face, you won't find many options. However, if you want to chat up a stunning stranger who's between 18-30 or watch porn videos in between your searches and play some adult-themed games, this platform is definitely worth checking out.
The girls at SecretFriends are choosy on who they'll hook-up with and who not. Many will only allow users who are registered as members and have verified an email address to enter their room. This only takes a few seconds to do and is completely free and secure. Without doing it, you'll be extremely limited in the number of sexy strangers who you can visit.
There's no random way to bump into a hot babe here. The site does have a chat roulette link that brings up random cam rooms, but you have to go back to the link and click on it each time you want to visit an unknown model. It's quicker just to close your eyes and click anywhere on the screen for the same effect.
It is a premium site so when you jump into a free live show, don't expect the girl to get too kinky. For this you'll need to pay the site's standard rate for a private show. However, if you want some free porn fun, the site's enormous library of X-rated videos is not only worth looking, but it alone is worth going to the site for. In addition to the regular XXX movies, it has a huge archive of retro porn classics, one or two dating back a century,
---
Conclusion
It's not surprising that our top pick when it comes to a site that'll hook you up for some virtual sex with a stranger is also the live video chat platform that came out in the top spot as the best cam site for 2022. CamSoda ticks all the boxes when it comes to finding a gorgeous partner for a no-strings attached porn session. HD streaming rooms, recordable private shows, over a thousand different hosts looking for someone to party with, free XXX shows and low cost 1on1 rates, make this a satisfaction-guaranteed platform when it comes to random sex with an unknown girl.
Back to full list of sex cam blog posts
---