How to Go Cam2Cam on Chaturbate
Since its new cam-to-cam feature was launched, it has become fairly easy to c2c on Chaturbate. You'll no longer have to open your own broadcast to let other models watch you, and you'll also no longer have to just trust them to do so.
To start cam2cam, click the Cam To Cam link below the stream you're watching. It matters not if you're currently in the open chat or in a private chat with the model, it will work either way. It will not work, however, if you're on the mobile version of the site.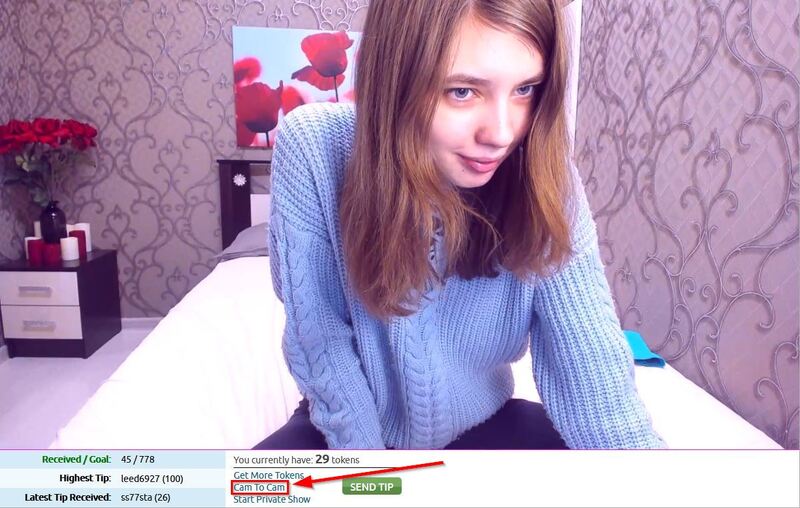 If this is your first time starting cam-to-cam on Chaturbate, a user agreement window will pop up, warning against any criminal use of the feature (like showing someone who's underage in your broadcast). Click I Agree to continue.

A window will then open and you'll be able to see a preview of your stream. Chose your webcam and the resolution you want to stream in. You can stream to the model in up to 1080p HD should your webcam allow it.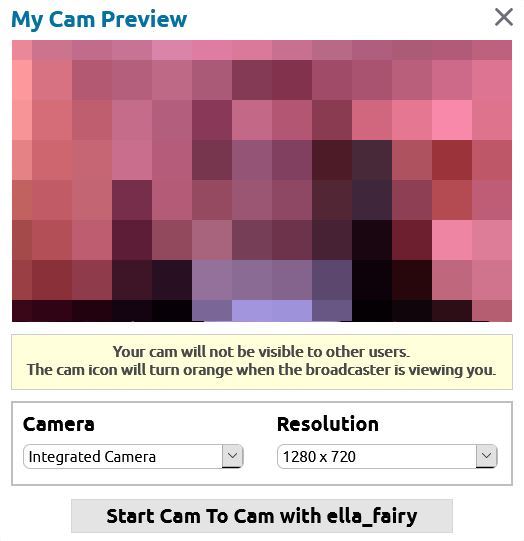 Once you're done, click Start Cam To Cam. You'll start streaming to the model, and only to her - no one else will be able to watch you, even if you stream in the free chat. You may be prompted to give Chaturbate permanent permission to use your webcam and microphone, as some browsers only give the site temporary permission. You won't be able to broadcast if you don't do so.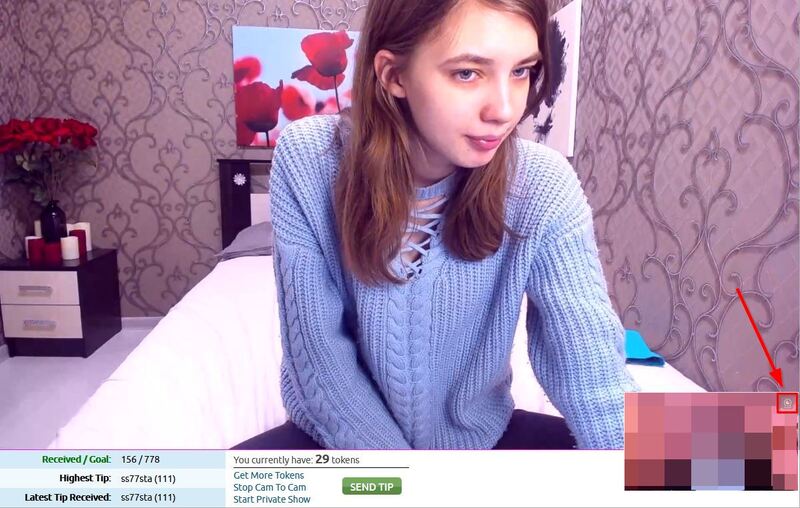 Once you start streaming, a small window will open, showing your broadcast. You can freely move this window around, and it even has a button you can click to mute or unmute yourself.
The model will get a chat notification that you've initiated cam2cam, but she has to agree to watch it. To that end, you will most likely have to agree on some sort of price for her to do so, most likely in the form of a tip or a private show with a minimum duration. You'll also need to have some amount of tokens in your account to even use the feature at all, even if the model is generous enough not to put a price on it.
When the model is not watching your broadcast the webcam icon on your stream preview is grey (as highlighted in the picture above). Once she starts watching you, the color of the webcam icon will turn to orange. This way you know when she's watching you, as she has to actively do so for the icon to stay orange. You'll also get a message in chat, which only you can see, that says that the model is now watching your webcam.
While cam2cam on premium chat sites may be more streamlined than on Chaturbate's freemium platform, most of them allow you to broadcast in the open chat, and some even charge you additional payment per minute for the feature regardless of the model's desire.
Chaturbate's c2c allows you the most flexibility and freedom while keeping things simple and straightforward. We may have had to wait quite a bit of time for the site to implement this ubiquitous feature, but it the end result was worth the wait.
Back to full list of sex cam blog posts
---