Best Sites to Watch Real American Cam Girls
American cam girls might be more expensive, but they are worth every penny. There are no language barriers and you don't have to work hard trying to figure out their accents. It's a matter of preference, but they are also usually hotter than the other models on the sites they work on. That being said, American webcam models can be hard to find, as most sites feature predominantly European babes.
These are the 5 best cam sites to watch American women strip on webcam.
MyFreeCams.com
MyFreeCams was the original amateur webcam site. It is filled with college aged babes working to pay off their student loans. MyFreeCams has more American cam girls than any other site. On desktops, you can hit END on your keyboard to reach the Model List Settings. You will have the option to filter by region North America as well as Central/South America. On mobile, you can scroll to the bottom of the page to reach the same options.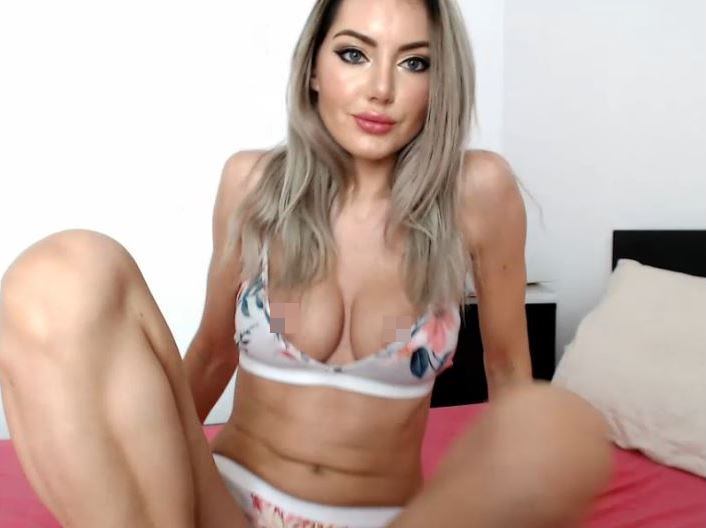 Private chats have a set price of $6.00 a minute on MyFreeCams. Other users can spy in on private shows,and will receive the audio and video from the models end. Spiers are unable to view the the chat messages sent between you and the model, and are unable to view your video feed. You can disable other users from being able to spy on you by going into a TruePrivate. It costs an additional $2.00 a minute and disables spying completely.
Cam2cam is not technically included in the show. You can actually start a cam2cam show while in the free chat, but the price will differ from girl to girl. Some will want just a few tokens to watch you, while others will want hundreds.
MyFreeCams is a cam girls only site. You will not find any men, transgenders, or boy on girl couples.
---
CamSoda.com
In terms of selection, CamSoda has a huge number of cam girls from South America. If you are looking for webcam models from the USA, the number isn't as high. That being said, they are usually boosted by the site. The American babes are usually placed right on the front page, so you really don't have to do much searching. At present, CamSoda is one of the only 2 sites where you can cam2cam on your phone.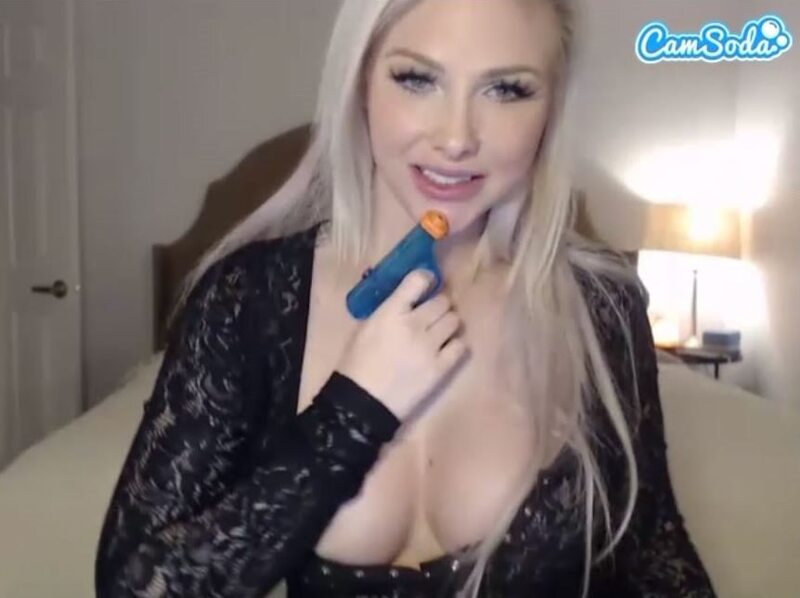 You can find private shows on CamSoda for as low as $0.60 a minute, but the average American cam girl will charge $6.00 a minute. The South American girls are much cheaper, with an average price between $1.80 and $3.00 a minute. Cam2cam and free show recordings are included in many of the rooms, but not all of them. You will easily be able to tell what is included prior to starting your show. There is no option available to disable others from spying on your shows.
If private show recordings are included, you will get a copy added to your collection within 15 minutes of the end of your show. You will be able to rewatch this whenever you want and as many times as you want absolutely for free.
CamSoda has an very nice collection of webcam models, but is somewhat lacking in the other categories. You won't find many couples or men on the site. There are a few transgenders, but none of them are American.
---
Chaturbate.com
Chaturbate has more models online than any other site. Obviously, a bunch of these models are Americans. You can filter out by region, but the tagging system on Chaturbate is notoriously bad. Most of the girls don't tag themselves as American, but will instead tag themselves with every other adjective under the rainbow. You will have to search through the rooms manually to find the Americans.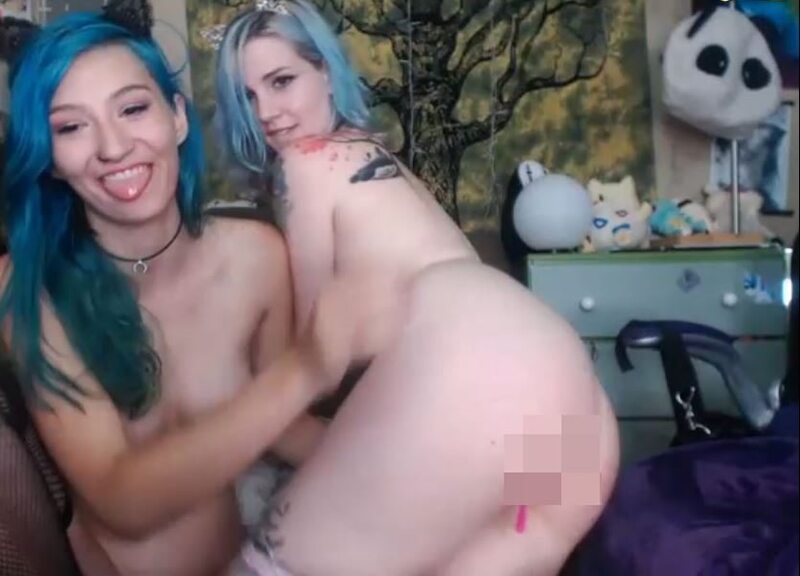 The American cam girls can work out to be very expensive on Chaturbate. Most of them charge about $6.00 a minute for a private show, however, they will also usually expect a tip upfront to show you are serious. The American babes on the site are very popular. When 3,000 other users are watching the same babe, you will often have to throw down a tip of 1,000 tokens to show that you are serious, and to get her away from the crowd.
Cam2cam is never included on Chaturbate. In fact, setting up cam2cam on Chaturbate is kind of a hassle. Most of the girls will charge you extra to watch you, but it is a one time fee, rather than by the minute.
No one can compete with Chaturbate in terms of model count in all genders. Chaturbate is our top recommendation if you want to watch American couples, American men, and American transgenders.
---
Cam4.com
Cam4 doesn't rank that highly in our list of best cam sites, but credit is due where credit is due. When it comes to American webcam chat hosts, Cam4 has an ample selection, and they make it easy to find them. The left hand Filter Cams menu gives you the option to filter out girls by country, body type, ethnicity, and more. You will need to click on Locale then select United States. The system is far from perfect though, so you might still encounter things you aren't looking for at all.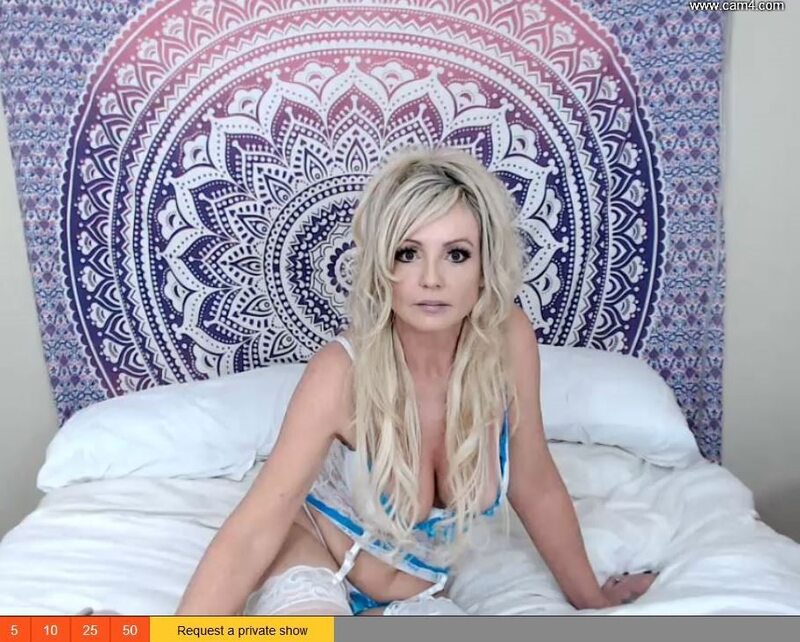 The American babes on Cam4 are relatively cheap. They usually charge closer to $3.00 a minute for a private show. You will find that most users just stick in the site's free chat rooms. Most of the girls are rambunctious enough, that they are usually naked. Cam2cam is included for free during all private shows. You can only stop other users from spying on your show, by joining their VIP Gold Program.
Out of the sites on this list, Cam4 feels most like an adult community. Everything is built around building a profile for yourself, and interacting with other users as friends.
Like Chaturbate, Cam4 has a selection of Americans in all genders, though the selection isn't quite as big.
---
Streamate.com
Streamate is a webcam site that has hot babes, fair prices, and a useful search engine to help you find everything you are looking for. Streamate would be one of our top sites, it only they uncapped the limitations they set. The video quality in the rooms is capped at 720 HD and you can only open one chat room at a time. If you like opening multiple rooms, well you can't. But still, you can easily find the Americans by switching the REGION to North America/UK/Australia.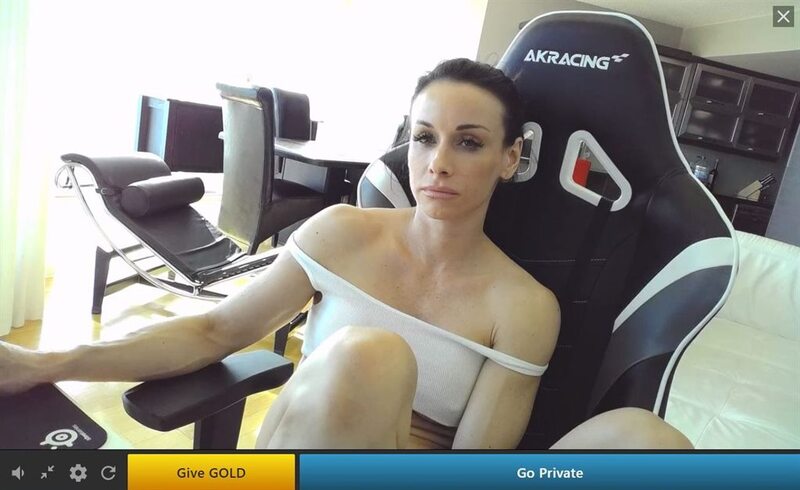 Streamate gives their models complete autonomy over the prices they set. On other sites, the girls have to choose from predetermined prices, but here, they can set whatever the hell they want. You will often find prices that seem completely arbitrary, such as $8.59 a minute. Most of Americans charge in the $6.00 range, but you will find models that charge both higher and lower. Users will be able to spy on you unless you switch to Exclusive chats, which are more expensive.
Cam2cam is possible during all private shows, but the models aren't required to watch you. We recommend checking with each model with regards to cam2cam, prior to starting your show.
Streamate has a decent selection of American male webcam stars, but it doesn't seem like there are currently many American couples and transgenders.
---
Fake Americans?
You will notice that most cam sites have fake Americans. These are people whom list themselves as American, but clearly aren't. These people are trying to attract more users, and sadly nothing can be done about it.
There currently aren't any cam sites that require models to specify exactly where they are from or where they live. In fact, many cam sites recommend their models don't divulge this information at all.
When looking for American sex cams, it is recommended that you do it on an accent basis.
Go in the rooms you are interested in and ask a few questions. You should easily be able to tell if the girl you are watching is actually Russian, Latvian, French, or anything else. You usually won't be able to pinpoint exactly where they are from, but you will be able to tell that they weren't born in the US of A.
---
Conclusion
American cam girls work mostly on the free cam sites, rather than the premium cam sites. What that means, is that the cam girls don't have strict rules thrust upon them. They work hard to give you a good show, but they aren't forced to bend over backwards to please you.
Out of the sites above, Streamate is the only one that strays away from the freemium model. While the girls are allowed to strip naked in the free chat rooms, you will find that most of them will be clothed until you get into a private show.
The best site to watch American webcam models is MyFreeCams. Generally speaking, we think that MyFreeCams is expensive, because they charge a set price of $6.00 a minute. But, at the same time, it seems that most of the Americans across all the sites have colluded at that price point anyway.
In the search for American cam girls, MyFreeCams isn't expensive, but rather is the price standard.
Back to full list of sex cam blog posts
---