Save Money by Engaging in Hot $1 Live Cam Chats
Last Updated
September 17, 2022
Live porn is a quite expensive hobby. Yet, if you face budget constraints, it doesn't necessarily mean this hobby is off-limits to you. We've gathered here 5 leading sites which offer highly affordable 1 dollar cam shows enabling you to engage in relatively long online chats with their hot performers without going broke.
CamSoda.com
CamSoda is a highly popular freemium cam site thanks to its approximately 600 promiscuous cam models waiting for you in their chat rooms 24/7. Most of them perform partially or fully naked in public. Some use all sorts of sex toys and even fuck machines, which make their shows much more provocative.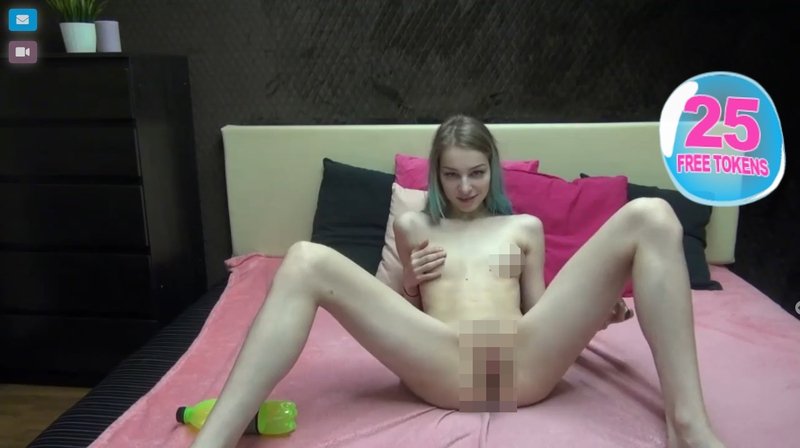 CamSoda is known for its affordable chat rates allowing you to enjoy live porn cheaper than one dollar. The average rate on the site is $1.80 a minute, while the lowest rate is only $0.60 a minute. There are hundreds of girls charging the minimum price. Speaking from experience, they're as hot as their more expensive counterparts.
To get to these affordable cam performers, all you have to do is go the filter and under Private Show Price select 6 tokens/min.
Cam to cam on CamSoda is offered for free, and it's responsive to mobile devices. Moreover, if you access the site using a Chrome browser, you'll be able to open your cam in public rooms, but this feature isn't free. Each model has their own rate for public c2c.
The best feature on CamSoda, in our opinion, is the private show recording, which most models allow. These recordings are automatically uploaded onto your My Media page, and you can access them as much as you want at zero cost.
---
LiveJasmin.com
LiveJasmin is one of the leading premium cam sites you'll find on the web these days. At any given time, it operates more than 1,000 chat rooms occupied by stunning and flirtatious models. The large majority of them are professional cam performers who broadcast at impeccable HD quality.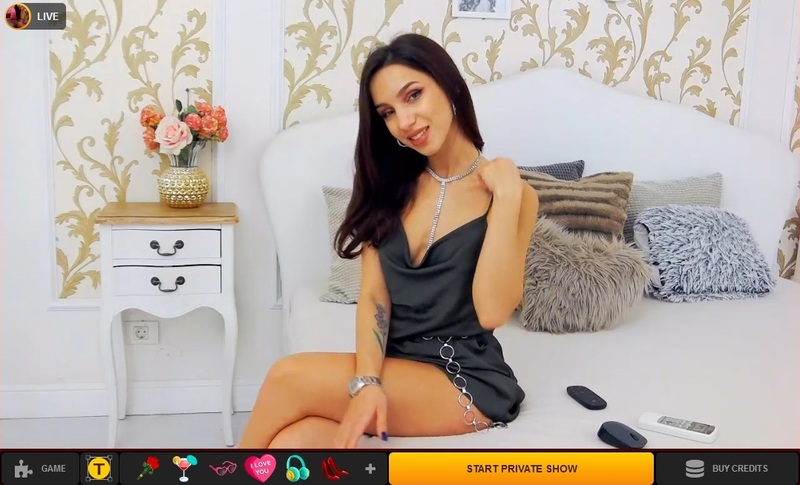 The fact that LiveJasmin is a premium cam site shouldn't deter you from using its services even if you're short of funds. On its advanced filter, under the Price category, you'll see 0.01-0.98. By pressing on it, you'll reach models charging the lowest private chat rate on the site which is $1.20 a minute. You'll find out that there are dozens of these cheap cam models. For the sake of comparison, the average rate is $2.40 a minute.
If you're looking for one dollar porn chats with a specific type of performer, you can go back to the filtering tool and include in your search additional parameters related to the model's spoken languages, ethnicity, appearance, region and even the kinky stuff she'll agree to do for you in front of the cam.
You can open your cam on mobile and enjoy interactive video shows with no need for a cumbersome PC setting. However, c2c chats on LiveJasmin require an additional fee of 1-2 dollars a minute. The same applies to 2-way audio.
As a new user, you'll get access to a promo which includes up to a 99% discount on your first credits purchase. This can save you quite a lot of money.
---
Flirt4Free.com
Flirt4Free is another top-notch cam site with around 600 models always online. The site is designed to maximize your user-experience with multiple chat options, a whole section dedicated to fetish cam shows, tons of videos you can purchase, and lucrative reward and VIP programs.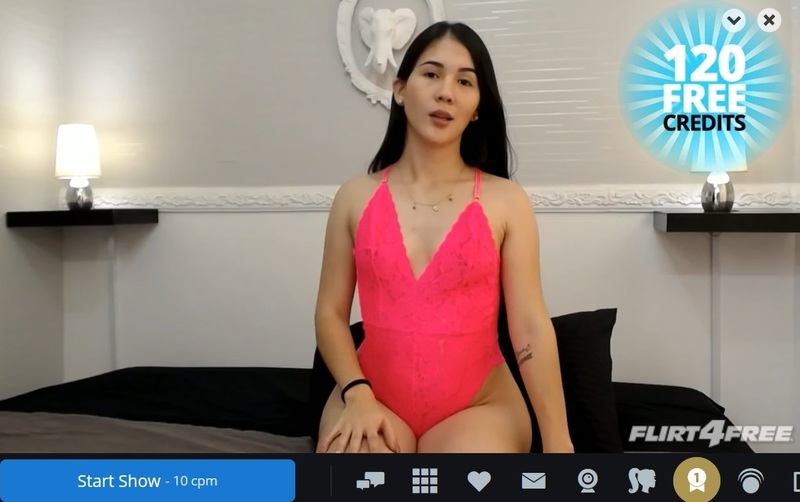 Chat prices on Flirt4Free range between two extremes. The most expensive models will charge you an exorbitant sum of more than $20.00 for a minute of their private time. In contrast, the cheapest ones will settle for $0.55 a minute.
To find these cheap performers, refer to the upper menu on the site's header and under Room Type choose Lowest Prices. You'll see all the models at your disposal arranged according to their chat rates starting with the least expensive ones.
There aren't too many performers who charge as low as $0.55 a minute, but there are quite a few whose prices revolve around $1.00 to $3.00 a minute, the latter being the average rate on the site. Cam2cam on Flirt4Free doesn't require an extra fee and it works well on mobile phones.
You can also engage with more expensive models and still pay reasonable prices by opting for a Group Show that many of them give. You won't be alone in the chat room, but you'll watch the model performing naked at a price which is 33% lower than her private chat rate.
There are two payment options available to you. You can buy credit packs in advance as you'll do on most other cam sites. Alternatively, using the Play & Pay feature, you can pay for your private shows as you go directly from your credit card and, thus, manage your budget in a much more flexible manner.
To prevent you from being carried away, Play & Pay has a daily spending limit which increases gradually, letting you become familiar and more experienced with the feature.
Flirt4Free's reward program enables you to save money. This program gives you points for every action you'll do on the site (including signing in on a routine basis). These points grant you free access to premium features and, most importantly, provide you with bonuses on new purchases.
The VIP program will cost you $39.95 a month, but it will unlock tons of benefits which will reduce your costs. For example, you will enjoy special promos. You'll get 5% on all video purchases. You'll gain access to 200 videos a day and to 1-hour long Feature Shows. And, if that's not enough, you'll receive 150 monthly recurring credits (worth $16.00).
---
Imlive.com
Most of ImLive's 800 models always available on the site will entertain you in front of the cam at prices that won't make you go broke. As a user on the site, you'll enjoy unique features you won't find on any live porn platform, such as a Multi-Viewer allowing you to watch 6 live shows simultaneously. You'll also benefit from an extensive Loyalty Program.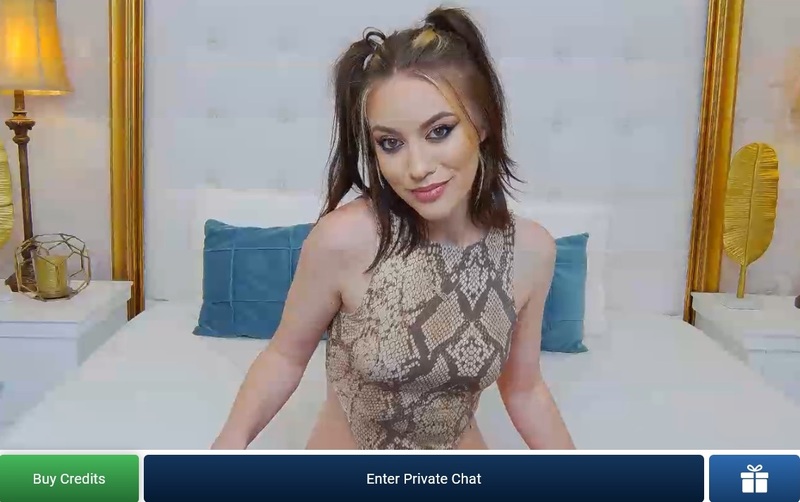 A one-on-one show on ImLive costs $2.50 a minute on average. The lowest rate is $1.00 a minute. Cam to cam chats don't cost extra and they can be launched on your PC and smartphone.
To find ImLive' models who give 1 dollar porn cam shows, refer to the site's filter. Under Pricing, select 0.98, which means the number of credits you'll be charged per minute upon chatting with girls included in this category.
There are additional options at your disposal designed to help you lower chat prices. First, models may choose to give you a Discount Code of $0.20 or $0.40 a minute. Second, some of the models have a Discount Club you can join. Discount Club membership fees are $16.00 or $30.00 for one or two months, respectively, and in return you get a discount of $0.60 on private shows with the model, and additional 20% discounts on her premium videos. Third, once you initiate a private chat, you may choose to pay in advance for 30 minutes and reduce chat costs by 20%, or pay in advance for 60 minutes to lower the cost by 30%.
ImLive has a great Loyalty Program you'll highly appreciate as a repeat user. It gives you points based on your purchase volume. The more points you collect, the higher your membership status becomes. Higher status entails higher discounts on chat rates and premium videos.
---
xLoveCam.com
Similar to ImLive, xLoveCam is a cheap site. Although the 500+ models it hosts around the clock come from all over the globe, it mainly focuses on cam girls from Europe. So if you're into pretty fair-skinned girls who speak French, German, Dutch or Italian, this is where you should go for hot public or private live chats.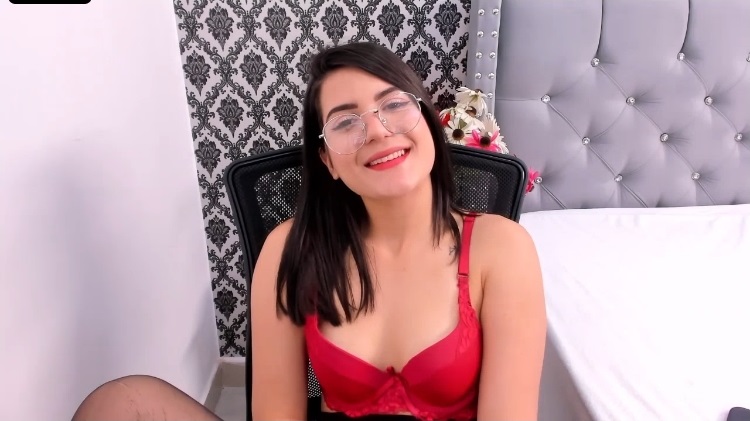 The cheapest models on xLoveCam charge $1.80 a minute. This is a bit more than $1 live porn. However, on the bright side, the average chat rate is low and it stands at $1.90 a minute. You can open your cam either on your PC or on your smartphone and you won't be charged extra for this privilege.
Be advised, other users may enter your private chats as active participants on condition that they've paid the model's rate. For a lower rate, they can peek into your shows as spies. To drive these intruders away, you'll have to opt for an Xclusive Show, which is usually 30% more expensive.
Whatever you choose, to get to the cheapest performers, click on Rates on the site's filter and select Less than 1.60 credits. You'll discover that there are many models who are included in this category.
xLoveCam's broadcasters who have videos will be happy to share them with you after you become their VIP Member. Membership fee is quite cheap with most models charging around $3.00 a month, though you may encounter ones that charge as high as $15.00 a month.
Every Monday most of the female models on the site perform publicly with their tits exposed. You shouldn't miss these exciting Topless Mondays.
---
Conclusion
Cam sex shouldn't be a privilege kept for wealthy people only. It's the privilege of every human being blessed with a healthy libido. The five cam sites reviewed above help you exercise this privilege by offering you high quality $1 live porn.
If we had to choose one site that surpasses the remaining four, it would be CamSoda. The combination of cheap live chats with hot and promiscuous models giving free public nude shows, mobile c2c and the ability to watch recordings of your private sessions for free make a world of difference. 
---