The 2 Cam Sites That Have a Cashback Program
Last Updated
September 10, 2022
Everybody loves getting cashback. At present, there are only 2 adult cam sites with a cashback program. They don't actually give you cash, but rather award you with additional tokens. You have to be quite the big spender on either site, if you want to win back your tokens. Find out what each site has to offer to you as a user.
BongaCams.com
The most popular sex cam site in Europe, BongaCams is always filled with nudity. The site has a large number of ongoing promotions, including their cashback program. Every 24 hours, the top 5 tippers of the day get between 25 and 200 tokens, depending on what place they got. If you are the biggest spender every day of the week, you can win 1,400 tokens in total.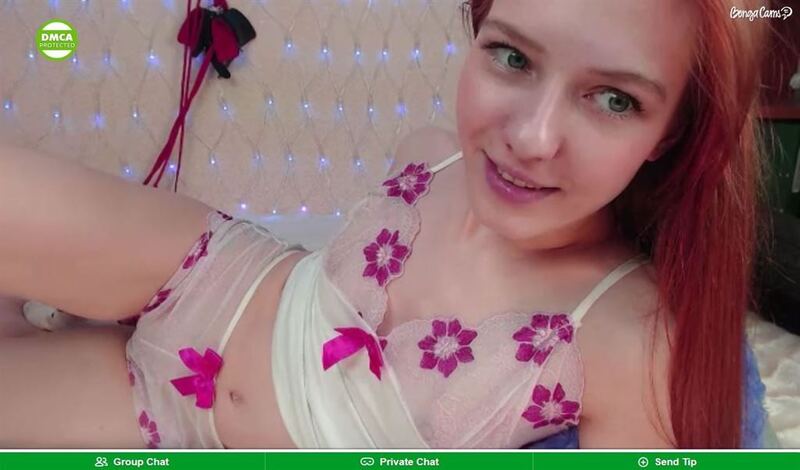 It is impossible to know how much you would need to spend to win, as the site never displays how much the winners spent to win in previous days. What we can say, is that on weekends, you need to spend more to win than you would on weekdays. The 200 tokens you can win each day is worth about $25.00.
BongaCams usually has over a thousand webcam models online, with the vast majority of them being females. There are usually less than 100 couples, around 50 transsexuals, and just about 150 male broadcasters online. There are many free chat rooms, where users tip for requests and to win prizes. Unlike most cam sites, you actually cam2cam in the free chat rooms.
As you can imagine from the most popular live porn site in Europe, the chat rooms can get very busy. If you want a model's undivided attention,  you are going to have to invite her into a private show, which has a set price of around €3,00 a minute, depending on the size of the package you chose to purchase.
---
CamSoda.com
CamSoda is a great freemium cam site with a host of awesome features. Notably, it is the best site for cam2cam on mobile devices. CamSoda's cashback program is very different to BongaCams'. They don't award you for spending the most, but instead for being the nicest user of the week. You can win 1,000 tokens per week. Tippers usually get the most likes.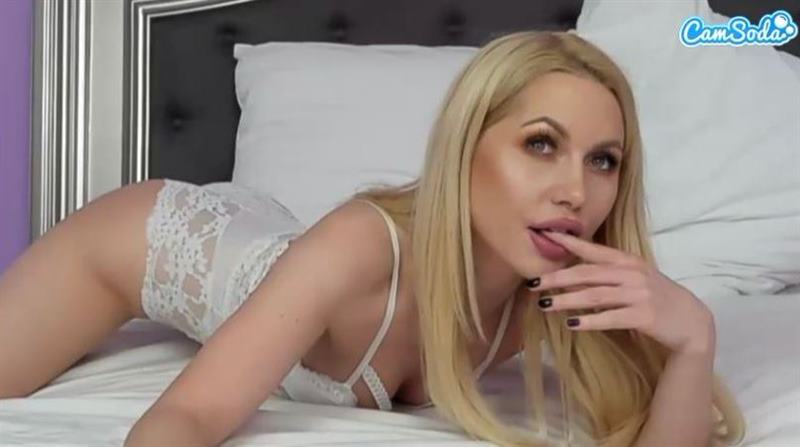 While you don't have to spend to win, it is usually the big spenders that get likes from the girls they watch. Other than tipping heavily, users also get likes for being cordial, polite, and helpful. Looking at previous winnings, the number of likes needed to win ranges between 15 likes and 50 likes. The 1,000 tokens you can win each week is worth about $85.00.
CamSoda does not have anywhere near as many models as BongaCams. On average, you will usually find less than 600 of them online, with nearly all of them being women. There are usually about twenty transgenders online, a few couples, and solo men. The site has many free chat rooms where users tip for requests, goal, and prizes such as videos and picture sets.
For additional privacy, you are going to need to invite the model you are watching into a private show. These are usually inclusive of both cam2cam and free show recordings, but it changes from model to model. The prices on the site vary quite greatly, with the cheapest rooms starting at $0.60 a minute.
---
Conclusion
When looking for sex cam sites with a cashback program, it really falls down to what type of program you are looking for.
Do you want to be on a site that rewards you for being a massive spender, or do you want to be on a site that rewards you and other users for being good people to each.
As you can probably imagine from our rankings of the best cam sites, we much prefer CamSoda to BongaCams. While BongaCams has more models on offer and a more consistent cash back program, the site is riddled with internal pop-ups, forever telling you over and over again about a feature you've already confirmed you aren't interested in.
Since the cashback programs on each site will undoubtedly force you to spend a lot if you want to win, it is only right that we recommend the best one.
CamSoda is better in nearly even regard, other than that they have less models to choose from and less methods are available to contact them for customer support.
Back to full list of sex cam blog posts
---