Emily Bloom - Our June 2018 Cam Girl of the Month
Last Updated
September 06, 2022
Emily Bloom is one of the hottest and most well known nude glamour models. She is 5'6 inches of pure natural beauty. While many of us have appreciated her softcore videos, not enough of us have have visited her on her live cam page. Emily Bloom performs live on MyFreeCams almost every day.  She just celebrated her 4 year camiversary this month, with a live cam party and a brand new super HD camera.
We figured that with 4 successful years of camming, she totally deserves to receive our award for cam girl of the Month, in June of 2018.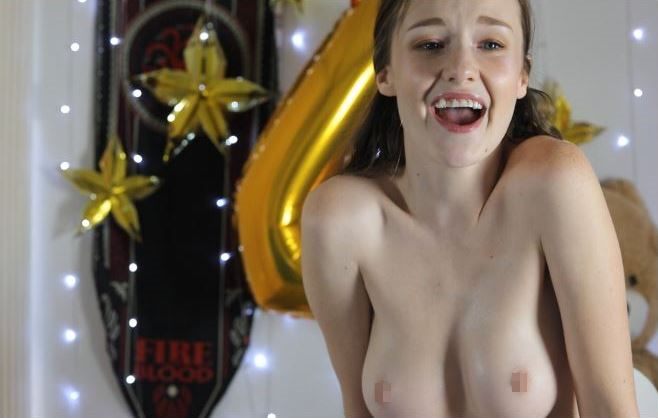 Despite being super hot and relatively famous, Emily Bloom doesn't charge ridiculous fees. Private shows on MyFreeCams have a standard cost of 60 credits a minute for a private, or 80 credits for a true private where other users can't spy. That being said, Emily Bloom appears to have more of an affinity for the free chat rooms, over private shows.
Emily Bloom usually sets up a goal, and users tip towards it. The goals include things such as glitter shows, shower shows, and more. People don't just tip for the end goal, they also tip to make requests which count towards the goal. While in Emily Bloom's free chat room, you can tip for flashes, song requests, and even for her to simply bounce around topless.
If you want to constantly get more content from her, you can even buy her Kik and Snapchat contact information.
If a private show with Emily Bloom is what you seek, you can tip her in MyFreeCams, to set up a private Skype appointment. The length of your Skype call with Emily Bloom will depend on the amount you tip. Bigger tips get you a longer call duration, with an addition of other cool goodies such as exclusive selfies, and photo sets.
Tipping for one of Emily Bloom's Skype shows will automatically make you a citizen of Emilyville. Depending on the package you chose, you can be a citizen, her knight, her prince, her king, or her god.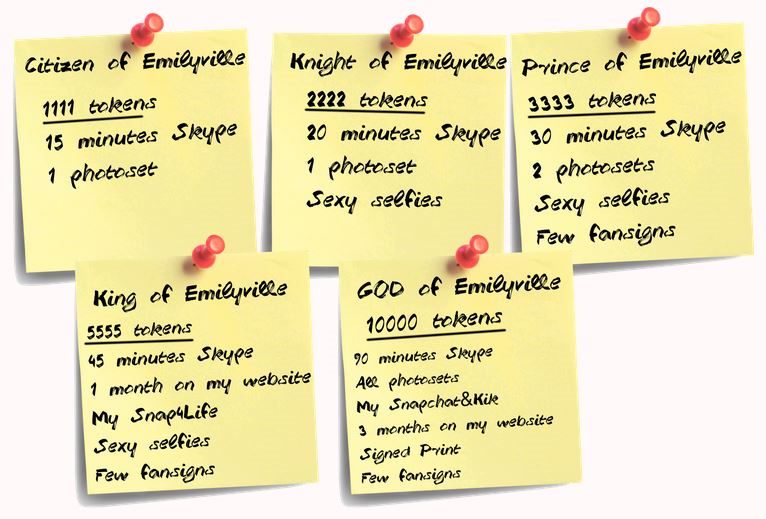 Emily Bloom has a super awesome Birthday Club. The biggest single tipper of any month is added to the Birthday Club. What being on Emily Bloom's Birthday Club gets you, is a personal care package directly from her on your next birthday.
We can't tell you what you would get from her, that's a surprise that you will have to find out for yourself.
She also has image galleries which you can purchase. These change throughout time, so if you see one that interests you, you are better off buying it now rather than later.
The four in the image below, are the image galleries currently available. Emily Bloom actually has an official website, where you can buy even more image galleries as well as videos, that aren't available on MyFreeCams.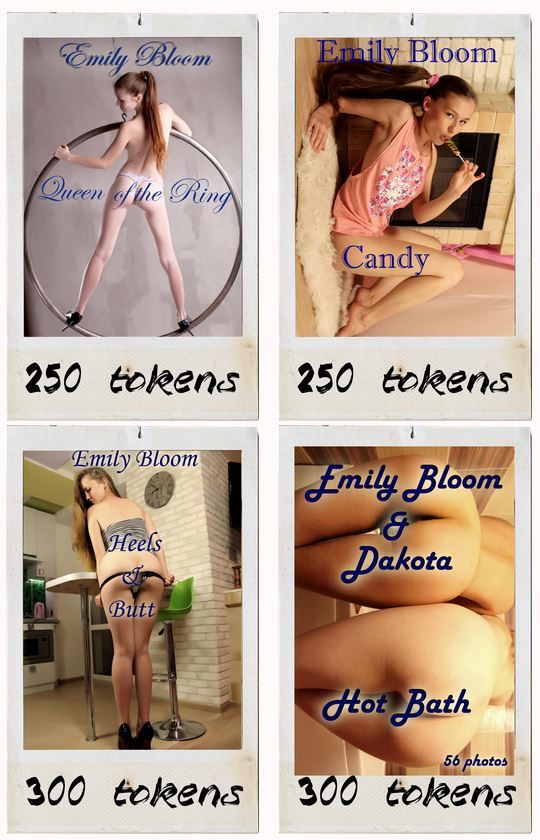 We are absolutely in love with Emily Bloom and are sure that you will be too. She's hot, she's funny, and she's borderline perfect. As far as women are concerned, few can compete with her in terms of beauty and sex appeal. If you haven't seen Emily Bloom live on cam, you should really check her out. She shows off way more of her personality than she does in the directed videos you may have seen of her.
Check out all Our Cam Girls of the Month
Back to full list of sex cam blog posts
---