Brianna_ - Our March 2018 Cam Girl of the Month
Last Updated
September 05, 2022
Brianna_ has already retired. You can no longer find her on ImLive or any other cam site. For now, we have removed the links on this page. If she returns, we will add links to her new profile.
March is coming to a close and that means it's time to choose a new cam girl of the month for March. The ever stunning Brianna_ of ImLive wins the title this month. Brianna_ is a 21 year old webcam model that has been dominating the scene at ImLive for several years. She has won multiple awards and has killer reviews.
If you are into gorgeous blonde webcam models with green eyes, prepare to meet the woman of your dreams.
She currently has a discount code for private chat sessions, 25Z74C7F, but it could change at any moment.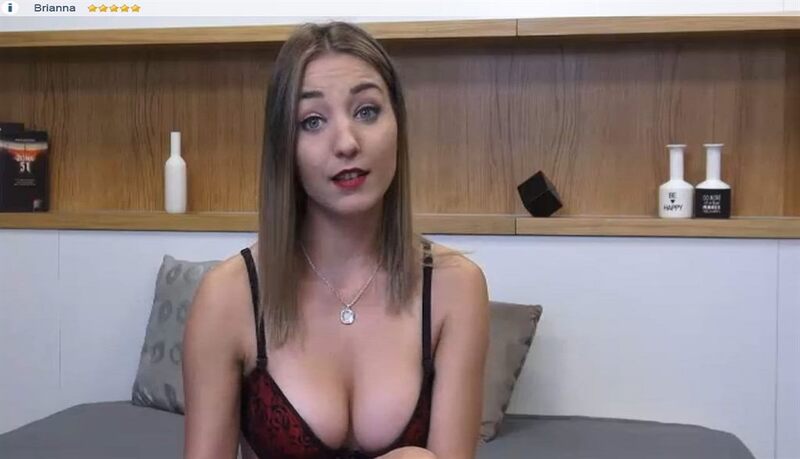 So how hot are Brianna_'s private cam shows?
Well, she currently has over 180 reviews and has been rated by over 650 guests. She has an impeccable rating of 5 stars.
In fact, she has a 99% approval rating. That means only 1 or 2 people who've ever watched her have ever not enjoyed the show.
The reviews users have left her have all been very positive. They aren't too detailed (because the average porn user doesn't know how to review things), but what you can see is that everyone seems to like her.
Just check out some of her latest reviews.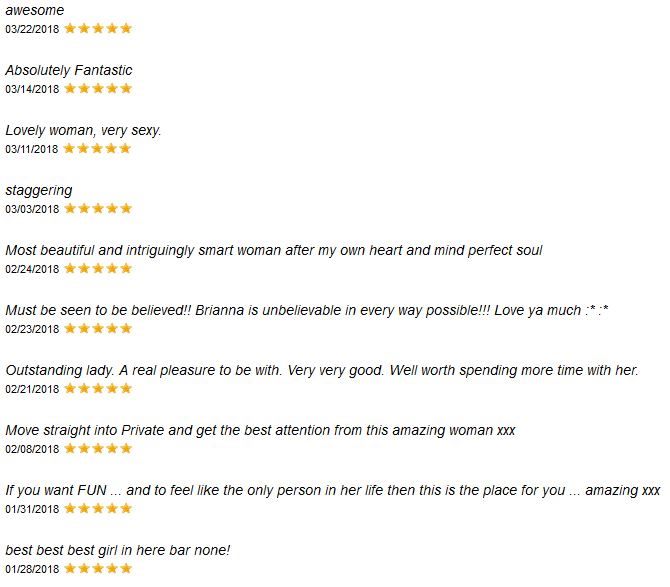 At this point, if your interest has been peaked, you might want to get a little more info about Brianna herself. Well, she has filled up quite an extensive biography about herself. She has everything listed from her height and measurements to her kinks and fetishes. You can find out everything from her turn ons to her tun offs.
Generally speaking, Brianna_ is much like other cam girls with regards to what turns her off. Basically, don't enter her chat room and start demanding stuff right away or you might get ignored and kicked out.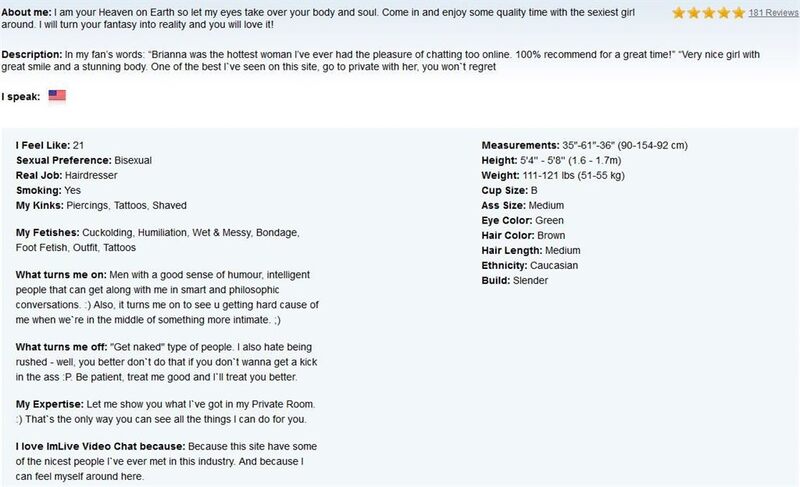 Brianna_ always looks classy as hell. She might demand a price slightly higher than other girls on the site, but she is well worth the money. Her current price for private chat without using a discount code is $3.80 a minute.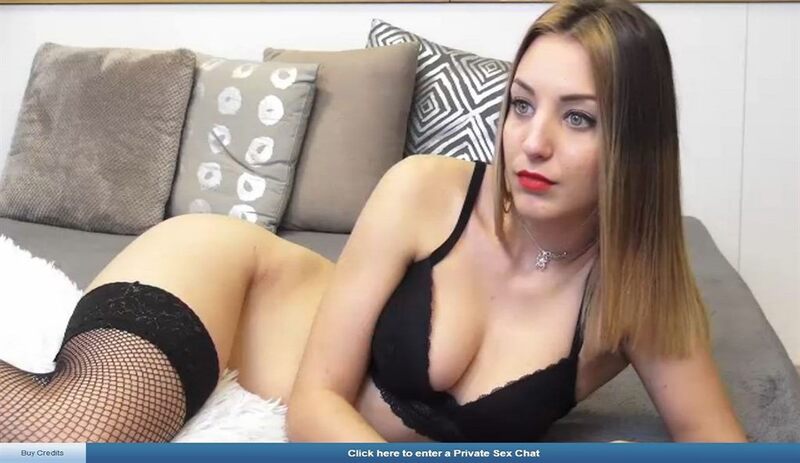 Money well spent in our opinion. But, you really should try and use the discount code if possible. Once again, Brianna_'s current coupon code is 25Z74C7F. You will need to enter it in the box that opens up when you click to enter a private chat.
Don't miss out, find out if Brianna is online and available for a private session with you.
Check out all Our Cam Girls of the Month
Back to full list of sex cam blog posts
---