Enjoy Invisible Mode on These 4 Live Cam Sites
Last Updated
September 09, 2022
Many webcam sites let the cam models and other visitors see when you are online and enter a chat room, but the following 4 webcam platforms let you peruse and cruise in an invisible, stealth, or anonymous mode. This feature is often one of the benefits included when you sign up for the site's premium level plan, though one site includes it as a standard benefit.
Beyond including some form of invisible mode, these popular cam sites also feature gorgeous cam girls, HD quality streams, private chat shows, cam2cam functionality, mobile optimization, and more. The best premium cam sites offer intimate private chat sessions with a price per minute format. While the top freemium platforms stream free live porn performances with models getting frisky just for tips.
CamSoda.com
Among the most popular freemium cam sites, CamSoda offers an excellent selection of talented amateurs in high-def cam shows. Many of these babes also enjoy performing for you in private chat shows, which are among the kinkiest and hottest to be found anywhere online.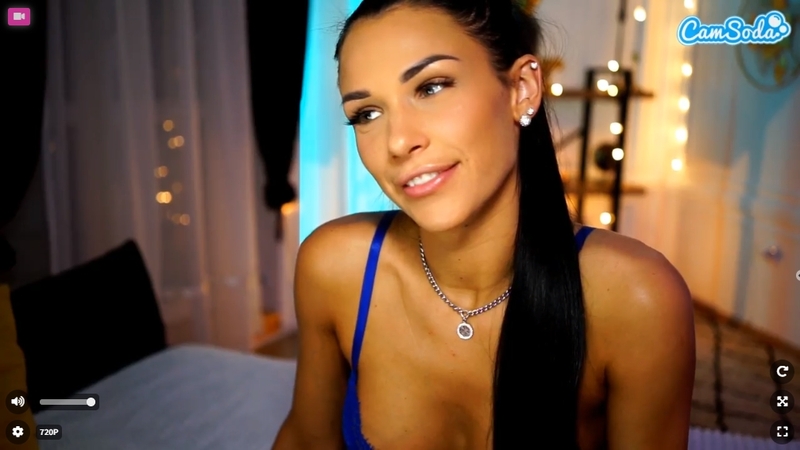 As CamSoda is one of the best webcam sites for streaming hundreds of naughty amateur cam girls in totally free HD shows 24/7, signing up for the site's premium membership may seem a bit odd. But, this premium customer tier comes packed with benefits including the option to surf the site invisibly via an Stealth Mode.
With Stealth mode activated, these hottie cam models will still see when you enter a room, while you'll be 100% invisible to everyone else. If you send a message to the cam model it becomes a whispered private message instead of the standard public text visible to all. Premium level membership on CamSoda runs $19.95 a month.
Beyond having some of the cheapest webcam chat sessions anywhere, CamSoda models are excited to perform in tip-driven free shows. There are hundreds of these live high-def cam streams to choose from, and the intuitive layout of the homepage makes it a breeze to find your ideal model, often in a free live porn performance. The site average rate for a private show is a remarkably low $1.80 a minute, while some of the newest cam babes are available for around $0.48 a minute.
CamSoda's cam2cam interface works very well and is often included in the model's private chat rate. The site can record your private show for you and then upload it to a virtual vault in your membership area. You can watch it as many times as you like, free of charge. CamSoda's mobile cam2cam shows are an interactive and special treat that is too sweet and sexy to refuse.
---
Flirt4Free.com
Flirt4Free was among the very first cam sites to offer live porn performances in HD cam shows, and it continues to be an excellent source fetish-friendly performances by quality babes. The available system of dedicated filters and categories make it easy to find the models that you most want to chat with.
You can surf the excellent HD cams on Flirt4Free in either visible or invisible mode, depending on what strikes your fancy. You can create a fully anonymous profile under the available options listed in the user account settings. This lets you swing from one excellent HD cam room to another with nobody any the wiser. In stark contrast to other platforms, anonymous surfing is open to all members, including those who are not VIP level.
Flirt4Free has one of the best webcam VIP programs that spoils you with loads of premium features including unlimited access to recorded shows, enhanced private messaging, free 1-hour feature shows, 200 free videos every day, a $5 discount on all purchases, VIP reserved promotions, and $15.00 worth of bonus credits every month. This red-carpet treatment will run you $39.95 a month. Details are available via the VIP tab along the top of the homepage.
Among the best performances here are models with lots of love and experience as some of the best fetish cams. You can easily enjoy these semi-pro and true amateur cam girls by hopping into a Party Chat session. You don't need to tip in order to watch, but without tipping, the action will stay a bit bland. You can always head into a private show with one of these cam performers, and the site average is $3.00 a minute, with the cheapest private cam sessions at just $0.50 a minute.
Flirt4Free's cam2cam interface works great, and is included with private chat shows at no extra charge. You can also get a free HD recording of your model's private show performance which is upload to the site and accessible via the secure membership area. It's free for the first week, and then you need to pay a small amount to watch it again.
---
BongaCams.com
Among with BongaCams is a long-running freemium platform featuring a fine assortment of flirty and beautiful amateur cam models in HD quality up to 1080p. You can watch these babes in free shows, where they are just working for tips as well as in private cam sessions focused solely on you.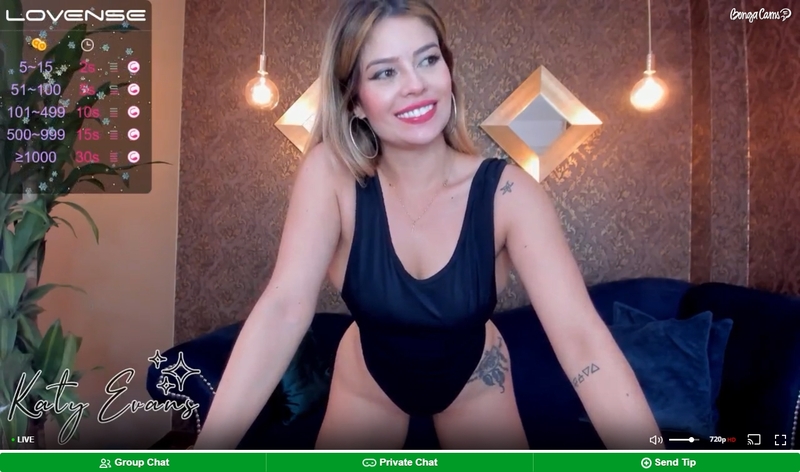 BongaCams offers an Invisible Mode when you have obtained Sapphire membership status. Your activity on the site is what drives you from basic Free user all the way up to their Exclusive level membership. The more chat shows you join, the more tips you spend, and the more private chat sessions you enjoy, the higher your membership level goes. Once you have obtained Sapphire status it is easy to select Invisible mode.
Not only does the Invisible mode keep you hidden from all other users, it also lets you join in any of the cam rooms without the cam model seeing you among the visitors. Getting to the Sapphire level requires a site spending history of several hundred Euros, but you can also purchase Invisible mode separately for around 8 Euro a month. Sapphire level is also the level where you finally lose those irrelevant and annoying pop up ads.
BongaCams has free cam2cam in open chat rooms, though many of these hotties are going to ask for some tips in order to give you some of their prime attention in interactive c2c fun. The private chat sessions here start at $1.60 a minute with an average rate of $3.20 a minute. These private sessions do include cam2cam with 2-way audio as well. Your model's performance can nearly always be recorded by the site for free. After the show ends, you can log in and replay the highlights for free.
BongaCams is among the best cam sites for mobile, and the fetish friendly amateur cam models love going wild in free shows as tips come streaming in. The excellent HD cam streams look brilliant in private cam2cam shows as well, and you can quickly hop into a cam2cam session with these live porn performers from your smartphone, iPad, or tablet device.
---
Cam4.com
Cam4 is a freemium webcam platform packed with raw live action in red-hot tip-controlled HD cam shows. You have access to stream and watch the performances totally gratis, but tipping is likely necessary if you're looking to make a specific request of your cam model.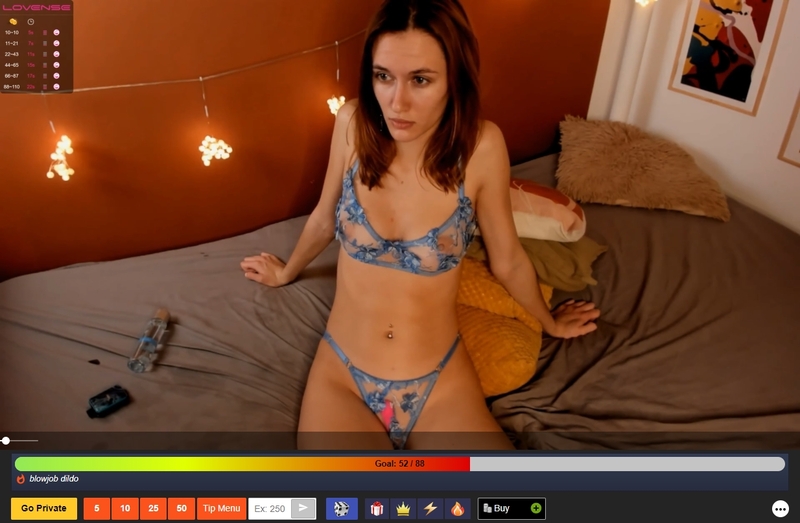 The Cam4 Gold Membership lets you peruse the entire site in anonymous mode, and while this is an excellent feature, there are a number of other benefits including unlimited private messaging, auto-translated chats, voting on and access to new features, watching multiple cams at the same time, private cam mode, free access to premium cam shows, and bonus token offers.
And, for a cool $19.95 a month, you can upgrade yourself to Gold Membership. In addition to giving you an anonymous mode to check out the models, these cam models are also given a specific notification when a VIP Member enters their chat room. Even better, Cam4 gifts you a sweet 100 free bonus tokens to use on the site.
Private experiences at Cam4 are on the pricier side, averaging around $5.40 a minute, but the HD streams are a delight to behold, the models are sexy and naughty, and the chat room layout makes it easy to get up close and personal with your cam model in private chat sessions.
Cam4 may not be the most feature-rich site on this list, but it does have cheap Ebony cams. The site's mobile layout is fully functional, and let's you to watch these cam models in solo shows, threesomes, or in even in live streaming orgies. Filters make it easy to search for all of the fetishes and porn scenes you've been dreaming about.
---
Conclusion
If you enjoy at least having the option to surf in some invisible mode, the above 4 cam sites have you covered. These sites often let the cam models see you, while making you invisible to all others. The degree of stealthiness and anonymity offered varies a bit here, but CamSoda emerges as the best webcam site with an invisibility option.
CamSoda also features many of the hottest amateur performers anywhere, in excellent HD quality shows. Toss in an excellent mobile platform, free private show recordings, and the option of launching a fully explicit cam2cam interactive show from either your desktop or mobile device, and it is easy see why so many fans rave about this webcam site.
Back to full list of sex cam blog posts
---