Cam Sites That Offer Model Upvoting
Last Updated
September 13, 2022
No two people are built the same. One person's pain is another person's pleasure, and everyone likes to have a say. Why shouldn't this extend to your online adult entertainment?
When looking to exert your democratic rights on live webcam chat sites, these are the ones that let you have a vote. Show your support for your favorite cam girls, those who showed you a great time, and leave reviews. And, do it with HD streaming, mobile optimization, video contests — yes, you can vote on model contests too — and a variety of show options to choose from.
CamSoda.com
CamSoda is a freemium, all you can use and abuse, service where anyone can join and participate in. This site's strength is in its numbers on and off screen, with crowded funded tipping fueling the carnal chaos for all to enjoy.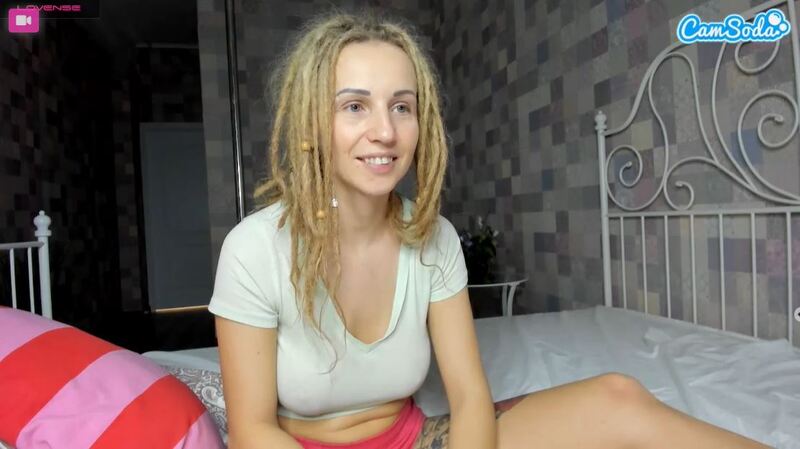 Once you're inside any open chat room, you can't miss the thumbs up and thumbs down buttons above the live feed. The catch is that you can't vote on any cam girl unless you've tipped her, which is usually a 25 token minimum, or around $0.95. Then, you must wait 24 hours until the voting function is activated. The same is true for being able to see how many up or down votes the model has received.
CamSoda has some nifty functions similar to social media, like Follow, Add Friend, Private Message, and activity Notifications, like for when your best cam girls come online. If you're upvoting a cam girl, you'll probably want to use and activate all these options so you can keep up with her.
Certain browsers, such as Google Chrome, enable you to use and share your webcam in the open chat rooms, making CamSoda one of the best sites for cam2cam chat. For this, you'll see either or both of these two options: A pink webcam icon on the top left of the live stream, and a blue Share my Cam button at the bottom right.
Most of CamSoda's activity is driven by tips, and this is where models make the most money. Throughout any given day, a good number of performers will offer Goal Shows where, for their requisite number of CamSoda tokens, they'll get all kinds of nasty in a group show. Viewers can contribute any amount towards the goal total that they wish, thereby securing a place to watch the show. If the goal isn't reached in time, you'll be refunded whatever you chipped in. 
Sometimes, only a small amount remains to seal the deal, but maybe it's more than you'd like to pay at the time. Well, CamSoda has thought about this too, which is why there's Turbo Tip, the yellow button inside the webcammer's room. This nifty feature sends out an offer to split the remaining cost with another hopeful party goer. The offer is good for 30 seconds; if no one accepts, it'll automatically cancel, and costs you nothing. If someone does accept, you'll be obliged to pay your share.
---
Flirt4Free.com
Flirt4Free's premium range of show types hold fast as some of the best available, so this site needs to do little else to draw and keep loyal supporters. Yet it does, with Videos, two category menus, Profiles, and an unforgettable Fetish Community.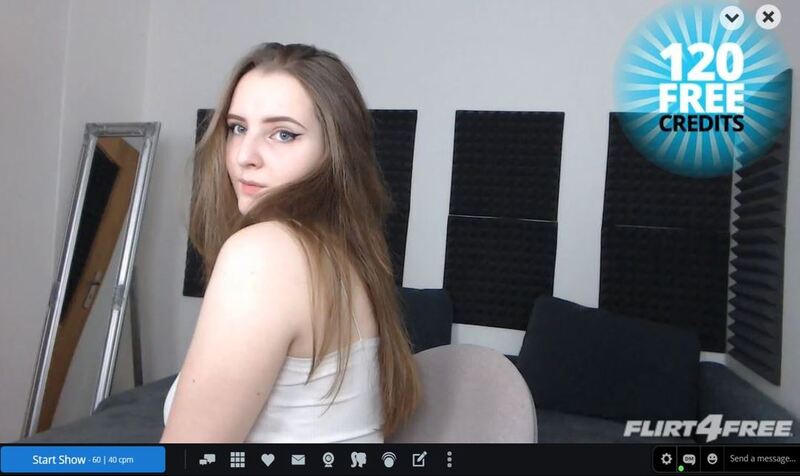 From Flirt4Free's Room Type menu, you can select your desired show type, from Tip Controlled to Party Chat. Each type has a color dot associated to it, for example, Tip Controlled is pink and Premier Rooms are orange. Likewise, each model online has a color dot next to her screen name. The more you get to know Flirt4Free, the easier it becomes to spot which models are offering what.
The inside of any chat room has yet more features to use, like the heart icon to add the performer to your list of Favorites, and the envelope icon to manage your Notifications. The 3 vertical dots reveal yet even more options, which is where you'll find the super cute rocket ship icon for Power Boost, Flirt4Free's version of voting.
Boosting any cam girl is free and is how Flirt4Free ranks their star performers; each one accumulates points towards their Power Score.
While almost all Flirt4Free models stream in 720p high definition at the very least, you can limit the galleries to HD cams only by using this little button at the top right of the site, which turns yellow when you select it.
Flirt4Free's super VIP membership is the gold standard for model chat sites, and regular members can earn points to exchange for site credits, premium videos, and cam show promotions through the Flirt Rewards program. You can track your progress using the green shield-shaped icon at the top of any page.
---
XloveCam.com
XloveCam has garnered such a following that the site restricts the viewing that non-members have access to; until you're signed in, a popup will block your view every few minutes, usually at the best parts. Becoming a member is free and anonymous, and scores you an x-rated video of your choosing.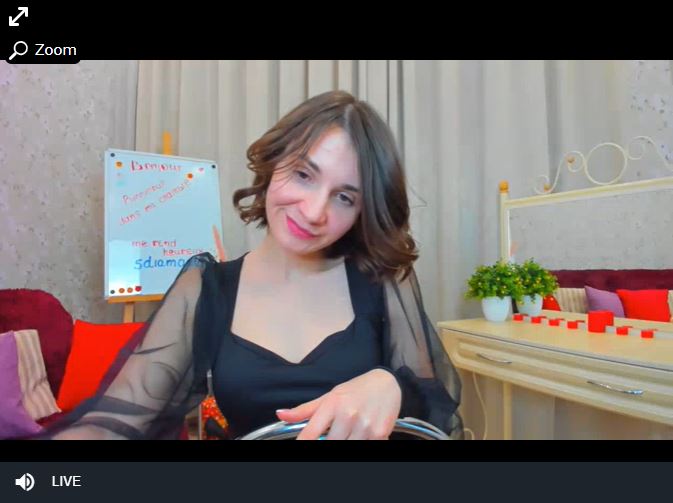 XloveCam's default player view might be small, but this is on purpose, so you can easily see all the premium features this site gives you. Above the model's live stream are various tabs to access her Pictures, Videos, Information, and Schedule. And, in case you were worried, a double-ended arrow lets you toggle to full screen, and a magnifying glass lets you zoom in and out at whim.
XloveCam gives its users a multitude of gallery links in its left-hand menu, with insightful choices like Number of Fans and Best rating. This is also where you'll spot Votes, to browse through those who've received the most up to the moment.
The best part is that XloveCam allows you to add as many filters from each subheading as you like, getting as specific as you want. XloveCam will save your selections and apply them to each subsequent visit you make to the site, until such time as you change or remove any by using the red X next to each one you have selected.
Topless Mondays has become a standing — and highly demanded — hallmark of XloveCam. Over 300 cam girls partake every week to sport their bare chests for 24 hours, for free.
---
BongaCams.com
BongaCams hosts some of the industry's most forwardly frisky webcam performers, and a titillating area for Spy Mode shows. If you set the site to Camera, then every chat room's preview becomes a live snapshot into the action going down inside.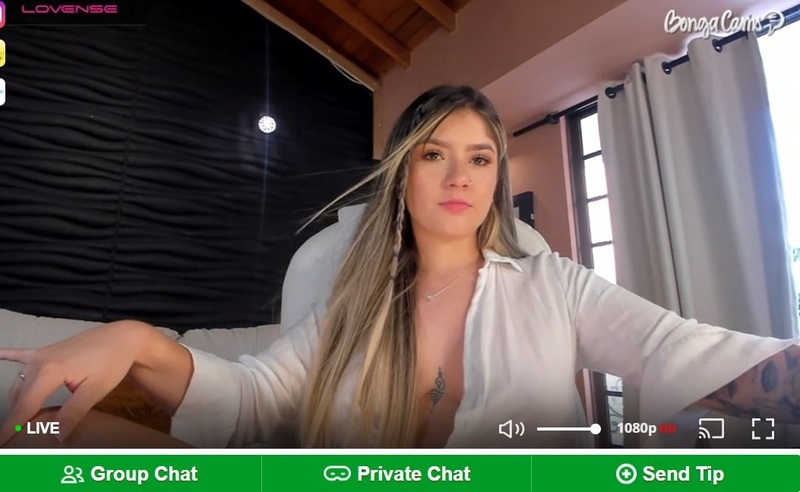 BongaCams models choose their own hashtags to appear in relevant searches. To sort through the potentially excessive results, BongaCams has a limited but concise A to Z list of Categories, for links to the most popular show arenas. A row of tags at the top updates throughout the day with the most popular ones, and where you'll almost always find #HD+. BongaCams is among the best sites for HD cams: A toggle on any live stream lets you adjust the quality from 240p all the way up to 1080p high definition, depending on the sexy streamer's capabilities.
Inside any screen siren's cam room is a tab for Lovers, and a number reflecting how many she currently has. Hitting on this will throw your stamp of approval into the mix, which you can do for as many deserving dolls as you like. Then, there's Fan Boost, an unmissable blue button by the streamer's profile. For the stipulated tokens price, can send the model to 1st place on BongaCams homepage. With some girls asking in excess of 500 tokens (Worth $38.00) for the privilege, you really have to love her, especially as it lasts for only 60 seconds each time.
Any chat room you're currently pleasuring yourself in will move to a small window at the bottom left of the site as you browse down the galleries, so you never have to click in and out of rooms as you look for the one. For this and so many other reasons, BongaCams would rank higher on this illustrious list, if not for their many popup ads that plague even paying members.
BongaCams is well-reputed for its vast numbers of American and European webcammers, and also for its wide range of imaginative and erotic Contests. The banner at the top of the site is how to reach these, sort by gender, check out the current promotions, and track your viewing History. The left-hand navigation has a drop down menu for a selection of more specific categories, from the model's language to the size of their assets.
---
Conclusion
Any 'best of' title is earned, and it's no different for live streaming webcam models. When you're spending your hard-earned cash, you want the best, and why shouldn't you have it?
These top ranking cam sites let you have a say in who is ranking top; democracy at its finest.
With its abundance of free fornication and easy-to-use thumbs up and thumbs down buttons, CamSoda is a thrilling place to start voicing your opinion. And then, why not work your way down the rest of this list to upvote and show your love for your favorite cam girls around the world.
---