Mashayang - Our November 2018 Cam Girls of the Month
Last Updated
September 19, 2022
Mashayang isn't technically a cam girl, it's a group of women. Their names are Masha, Roxy, Viky, Stella, and Julia. They are a lesbian orgy group that can always be found playing with multiple Lovense Nora and Lush toys at once. These sapphic babes have invested far more into their broadcasting equipment than the standard cam girl. They have a 4K webcam, and have even experimented with VR in the past.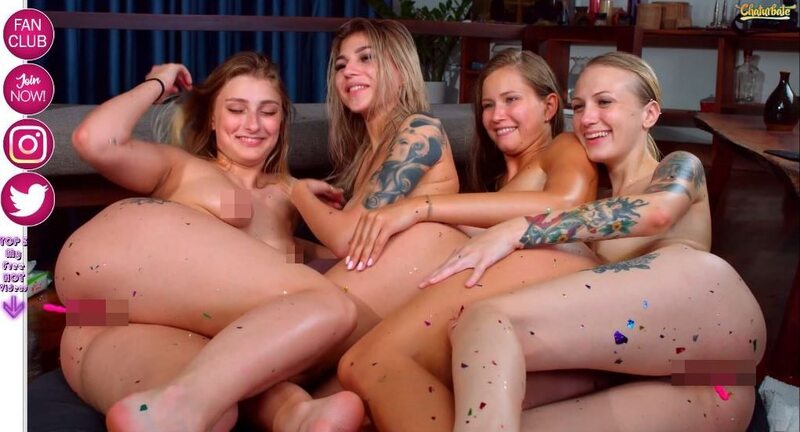 So what makes the Mashayang team our cam girls of the month? Well, seriously. It's a blonde lesbian orgy in 4K and VR. They squirt, do anal, scissoring, pussy eating, and far more. If these women have any limits, we have yet to see it. You can often find the girls with multiple toys in play at the same time.
While other cam girls on Chaturbate complain that the Lovense Lush is too big, Mashayang and friends are using like four at the same time.
They even use multiple Lovense Noras, which are the bigger toy.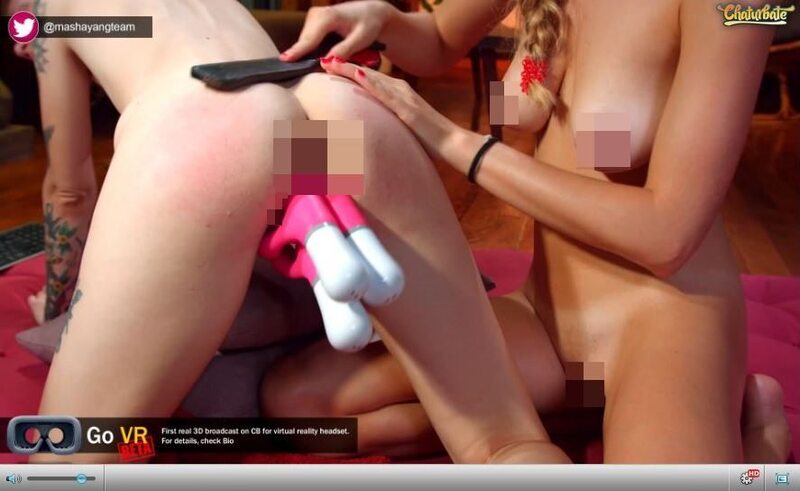 Since there are a bunch of women on cam, and they all use multiple toys, you will find that there are often thousands of viewers, and that there are a lot of tips. These tips literally keep the show going, as they vibrate directly on the pussies and assholes of the girls.
Mashayang collects enough from tips, that they do not do any private shows. As far as they are concerned, there is more money to be made from tippers.
While they don't do private shows you will find that they have a relatively affordable tip menu.

That being said, you don't really have to tip, unless you want to see anything special. The girls are always naked and always playing with each other.
Most of the tips from users are for 1 token, just to vibrate the toy. With Mashayang, it's more about giving the girls small amounts of pleasure, until they start really going to town on each other.
Many users are treated to a free lesbian orgy on cam on a near daily basis.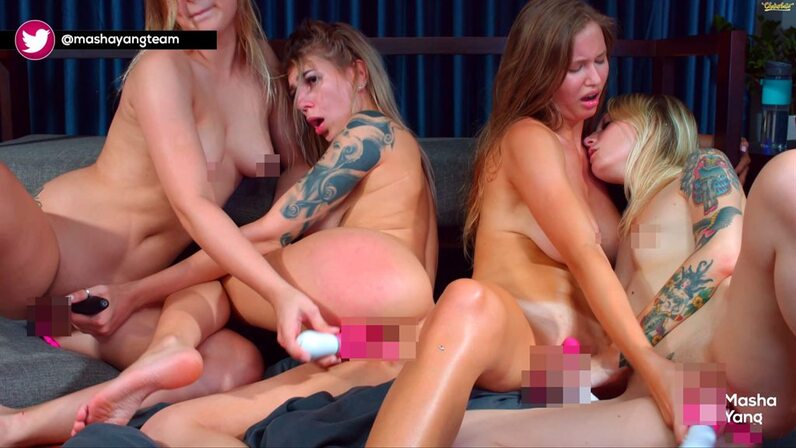 As mentioned earlier, they have a glorious 4K webcam. The picture quality is really amazing. If you have a 4K screen, we highly recommend bumping the quality up too the maximum. If you have a VR headset, go to their VR room. The VR room can also be bumped up to 4K, so you can really enjoy yourself.
The Mashayang girls have a huge amount of videos available to purchase. You can buy these videos individually, or join the fan club for $9.99 a month. As a fan club member, you can view all of their videos for free. There are even some videos that are only available as fan club exclusives.
Don't fret if you are a free user, there are also a couple of free videos available for you to check out if they aren't online right now.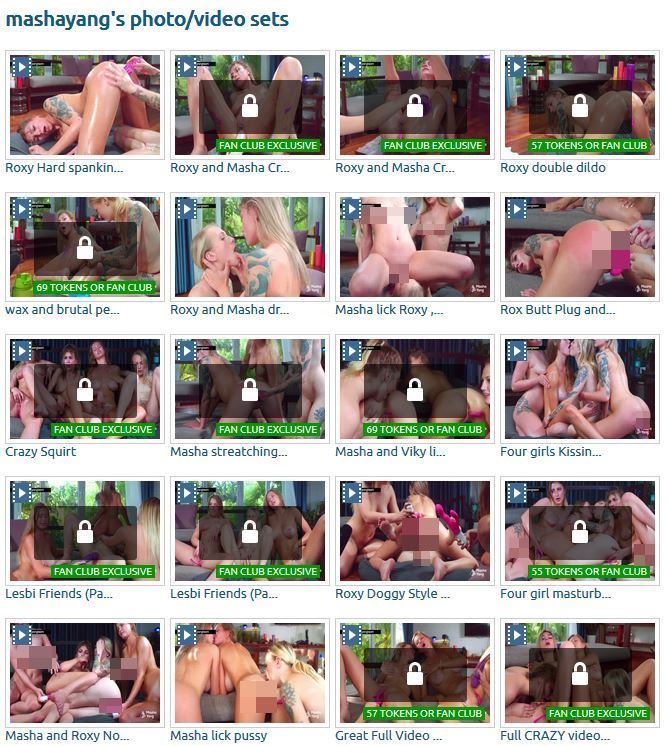 The one problem with these girls, is that they don't really have a schedule set up. If you want to know when they are online, you are going to have to +follow them. You can choose whether you want to get an email notification, or if you just seem them online when you are online.
If you haven't already done so, we suggest checking out their page now, and adding them to your favorites.
Check out all Our Cam Girls of the Month
Back to full list of sex cam blog posts
---