Top 6 Cam Sites Where You Can Pay With Paysafecard
Last Updated
September 16, 2022
If you use Paysafecard, you probably understand the importance of ease of use and anonymity. Paysafecards work just like any other credit card, except this card is completely virtual. It is an anonymous credit card, which you can buy from the convenience of your home, without having to go to the post office.
These are the top 6 adult chat sites that accept Paysafecard. We reviewed each, so you can know which fits you best.
CamSoda.com
CamSoda is our favorite tip based cam site. It's amazing even if you want a private show and especially if you are a mobile phone orientated user. While CamSoda doesn't have quite as many models as some other sites, the low prices, free cam2cam, and free show recordings appeal to many users. When on the payment page, click to use try the Alternate Biller to see Paysafecard as an option.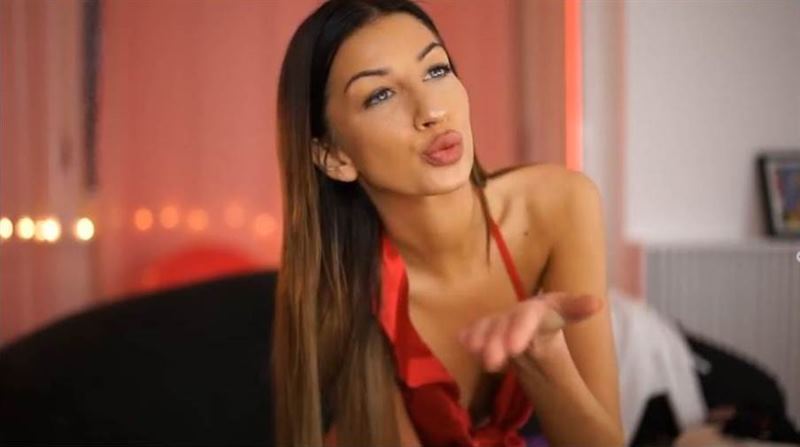 As a largely tip based site you can tip for requests and to get a preview of what the girl looks like naked before committing to a show. You will find many models are already nude, giving you immediate access to action.
CamSoda has many HD rooms, but at the same time you will also encounter some rooms that aren't quite as crisp. You might have to do a little hunting to find the right girl, but with a little patience you can find girls with cam2cam and free show recordings for as low as $0.48 a minute.
CamSoda's customer support is limited mostly to emails. There is a single live chat support agent, but she doesn't have a set schedule for working hours.
---
LiveJasmin.com
LiveJasmin is the best premium sex cam site in the world. It charges high prices, but if you can afford it, they really are unmatched. While other sex cam sites let any model sign up, they have higher standards. LiveJasmin is stringent about who they let work on their site. And if that wasn't enough, all the models on LiveJasmin are required to stream in HD.
To pay with Paysafecard on LiveJasmin, go to the payment page and click to go to Payment Methods. Paysafecard will be on the list.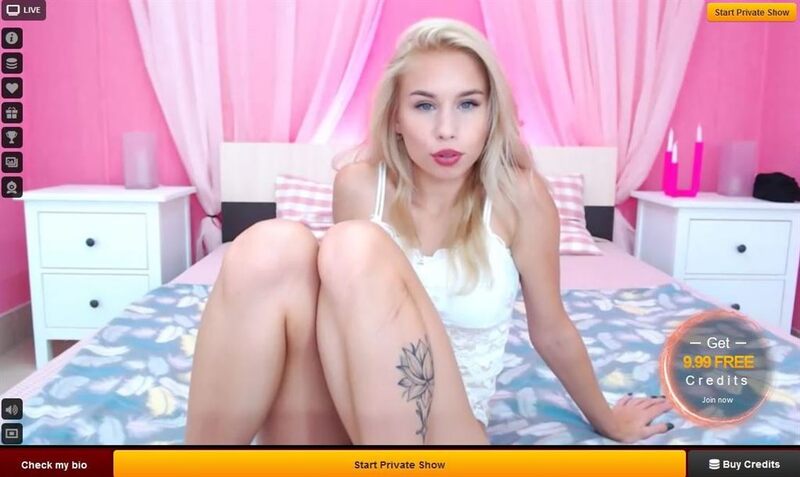 What truly sets LiveJasmin apart from the competition is their focus on the basics. Rather than investing in gimmicks and chat emojis, LiveJasmin set to continue to improve their video quality and the cam2cam experience.
Private chats are where the shows get steamy and you get to take hold of the directors seat. A private show will cost you an average of $2.40 and $3.60 a minute, depending on the model you choose. Most models charge extra for cam2cam and 2 way audio, with an average cost of $1.20 a minute each.
LiveJasmin's customer support is better than much of the competitions. They offer live chat assistance to all registered users, regardless of the amount spent.
---
Flirt4Free.com
While most sex cam sites are premium or freemium, Flirt4Free sits dab smack in the middle. As a user on Flirt4Free, you will encounter some nudity, but rarely full on sex shows in the free chat rooms. In private shows and in party chats, that's where things heat up and where you can get more action. To use Paysafecard on Flirt4Free, you will need to reach the payment page and click on Want to use a different payment type? You will need to select Epoch, then choose Paysafecard out of the new list.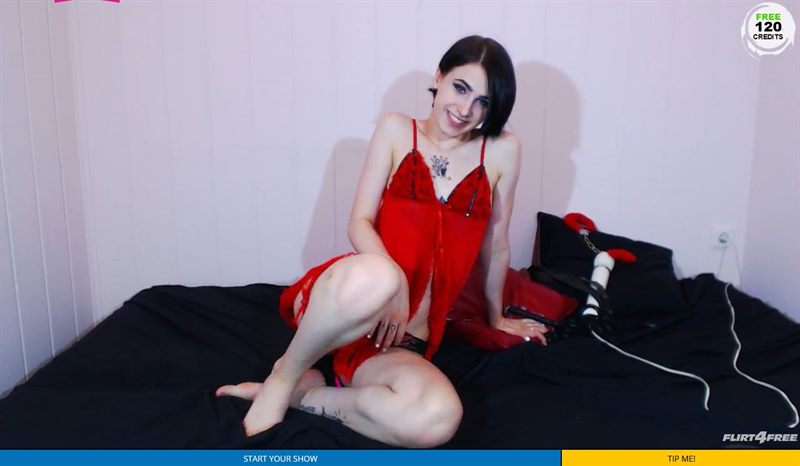 Flirt4Free is well known for the giant video screens and their high quality webcams. Not every room is HD, but overall, the babes are hot enough that you won't really care. The site is very liberal, you will find a very varied mix of hosts.
Cam2cam and 2 way audio is included during private shows and when you are the first person to initiate a multi user show. The prices vary greatly on Flirt4Free. The average price is $2.50 and 5.00 a minute, but rooms go as low as $0.50 or as high as $12.00 a minute.
Flirt4Free clearly understand the importance of customer support. Live chat assistance is available to all paying members. Paying the monthly VIP membership unlocks even better support.
---
ImLive.com
If you are on the hunt for cheap sex cams, ImLive is the site for you. There are no HD sex cam rooms, but what there is, is an amazing customer loyalty program. As you spend your time and money on the site, it gets cheaper and cheaper. Since there is no restriction on webcam quality, ImLive has a huge selection of cam girls. To pay with Paysafecard on ImLive, click to Change payment option while in the payment page. Switch the option to Epoch and choose your package. You will then need to select Paysafecard.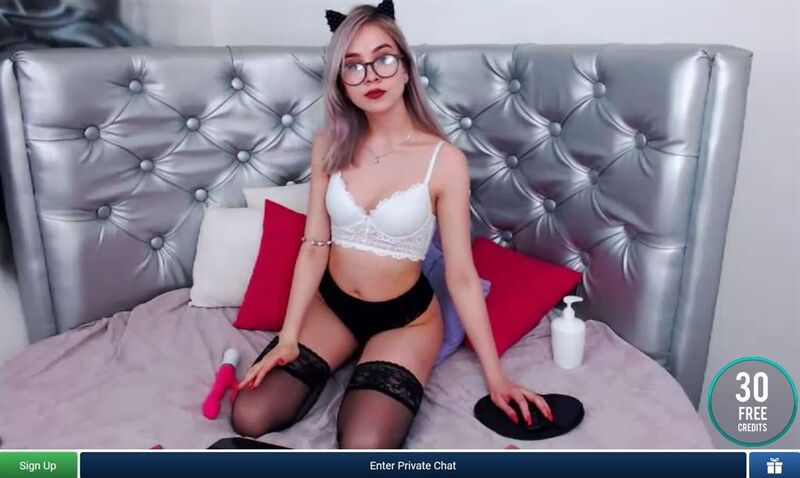 ImLive's biggest selling point is their customer rewards program. Each level you rise, will award you with more free credits with every purchase. You don't have to spend money to collect points, but it does expedite the process.
Cam2cam and 2 way audio are included in private shows on ImLive. The average price at the basic level is between $1.98 and 2.50 a minute. The VIP level knocks about 25% off that price.
ImLive's customer support is overall good, but can be seen as frustrating by some. You will need to settle for email support until you reach the VIP level of the customer loyalty program. That's when live chat will become available to you.
---
LivePrivates.com
LivePrivates is essentially a glamour sex cam site. The webcam models sit around in HD cam rooms, while dressed in sexy lingerie. These ladies are professionals who know how to tease and how to please. As you browse through the ample selection of webcam rooms, you will notice one thing clearly. The entire site is designed to look as pristine as possible. To use Paysafecard on LivePrivates, click to Change payment method. Paysafecard will be on the new list.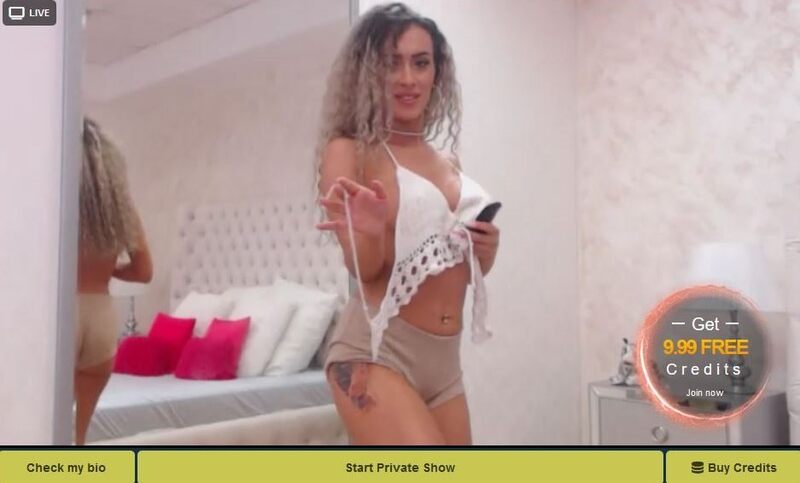 Browsing through LivePrivates is like browsing through a magazine. The only difference, is that this magazine is live, and these babes are willing to strip just for you.
Cam2cam is included in all private shows on LivePrivates, but you might need to pay to activate the 2 way audio. On average, a private show on LivePrivates will cost you between $2.50 and 3.50 minute. There are both cheaper and more expensive options.
Customer support is fantastic on LivePrivates. Live chat assistance is available to all users that need it. Their staff has proven to be especially helpful and quick to respond.
---
MyFreeCams.com
MyFreeCams was the original free sex cam site. It has thousands of webcam models, which strip in free chat rooms. Unlike other sex cam sites, MyFreeCams only has female webcam models. There are some extremely stunning babes there, but you won't find a penis anywhere. There are also no couples or transgenders. To use Paysafecard on MyFreeCams, you will need to select Epoch as your payment processor. It will give you Paysafecard as a new option.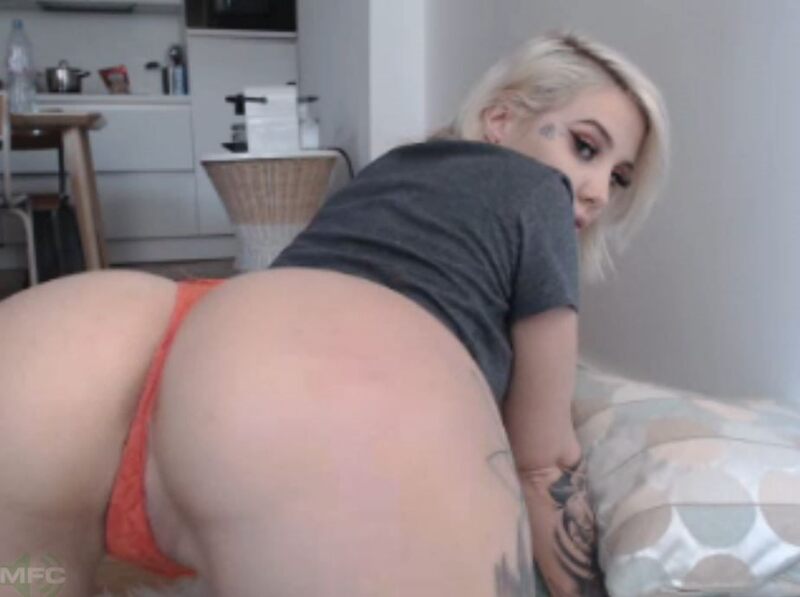 MyFreeCams is more a tip based site than a private chat site. Users tip for goals and for requests. The site has a huge selection of webcam models, with varying costs for the same things.
If you do decide to have a private session on MyFreeCams, it's going to be very expensive. A private show costs $6.00 a minute, while a true private will cost you $8.00. Cam2cam are included, but the price is high.
The customer support on MyFreeCams is nothing to write home about. There is an extensive FAQ section. You can email them for help, but if the answer is available in the FAQ, they aren't going to respond.
If you end up liking what MFC is all about, you should see our full reporting on sites like My Free Cams.
---
Conclusion
Out of all the sex cam sites we've reviewed, you won't find a single one that doesn't accept Paysafecard. That being said, the 6 sites above, are our top recommendations to you, if you are buying sex cam credits/tokens with Paysafecard.
We've included both tip based and freemium sites on our list. The two sites that stand out most are LiveJasmin and CamSoda. LiveJasmin is amazing as a site, but can be very expensive for most users. CamSoda has a smaller selection of girls, but the added features you get out of the site make it absolutely amazing, especially if you want to save a collection of all the shows you've ever had.
Back to full list of sex cam blog posts
---