Best Adult Chat Sites to Watch Live Couples
When most people think of sex cams they think of solo cam girls. Watching girls masturbating is nice and fun, but sometimes you really just need to see a dick pounding a pussy or an asshole. We took a look at all the Best Webcam Sites, and rearranged them according to their couples category. Of course, we included a short review of each site, so you can make a more informed choice about which ones you want to visit. Many couples broadcast on multiple sites, it's up to you to decide which platform you prefer.
These are the 10 best sex cam sites to watch couples fuck live for your pleasure.
ImLive.com
One the cheapest adult chat sites, ImLive is renowned for having private sessions with couples for under a dollar a minute. ImLive has a fantastic rewards loyalty program where you get membership points as you spend credits on the site. Each membership level you rise will award you with bigger amounts of bonus credits with every purchase. At the top level, ImLive is arguably the cheapest adult cam site in the world.
But, the low cost comes at a price, there aren't that many HD cams.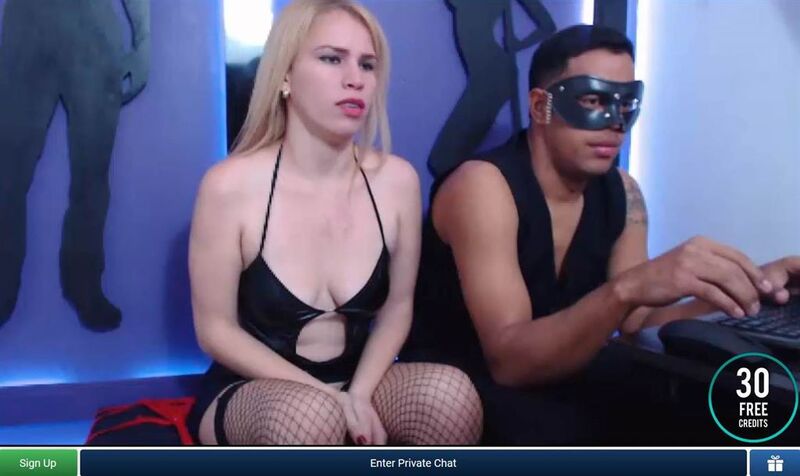 That isn't to say that all of the couple chat rooms on ImLive have bad quality video, in fact many of them are quite good. As of April 2019, ImLive is capable of supporting 720 HD video. Not all of the webcam models have upgraded though, so the video quality may be choppy in some rooms.
You can easily filter out what type of couple you are looking for on ImLive. You can choose from straight couples, gay couples, lesbian couples, transgender couples, and your regular old straight couples.
You can use the ImLive's Multi-Viewer to watch six couple sex cams at once.
---
Flirt4Free.com
Flirt4Free might not have the big selection of couples like the sites above do, but what Flirt4Free does have is show recordings. On Flirt4Free, every single minute that the broadcasters stream is recorded. As a user, you can choose if you want to watch a chat room live or if you want to watch something that was shot during a private session a few weeks ago. Show recordings are cheaper and if bought stay in your collection.
VIP users get 150 free VOD videos a day, including a a bunch of boy girl couples videos.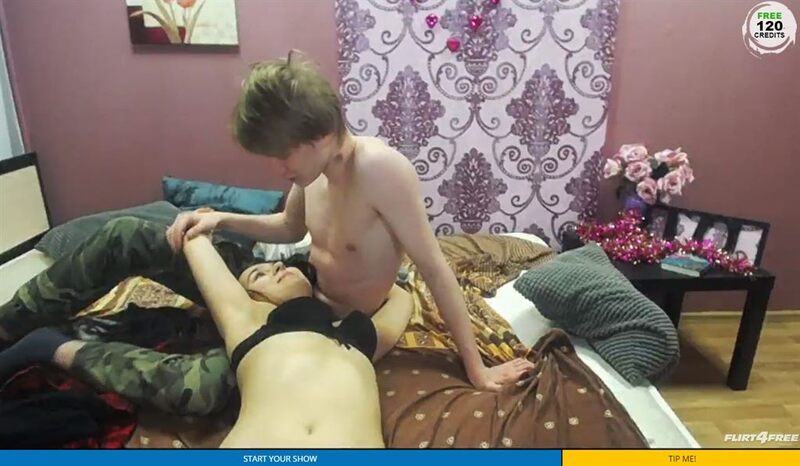 On this list, Flirt4Free has the smallest number of couples on cam than any other site. On average, there appear to be less than 10 duos online at any given time. But, that doesn't mean you should skip out on Flirt4Free.
The couples on Flirt4Free are engaging, sexual, and have great quality webcams. In the quest for genuine HD sex cams, Flirt4Free is one of the few sites that genuinely offers 1080 HD streaming.
Flirt4Free is currently the only cam site where you can pause and rewind the live feed when watching on the mobile cam site. You can only do it when the video player is in full screen.
---
C2CPorn.com
C2CPorn isn't a sex cam site, it's an aggregate of cam sites. It collects models from seven of the most popular sex cam sites and displays all of them on one page. You get a massive selection with pages upon pages to look through. You can use C2CPorn to quickly find a sexy couple to watch. The site has additional categories, which make filtering for rooms very simple.
The site itself doesn't have chat rooms, but will direct you to the chat room of the models you are interested in.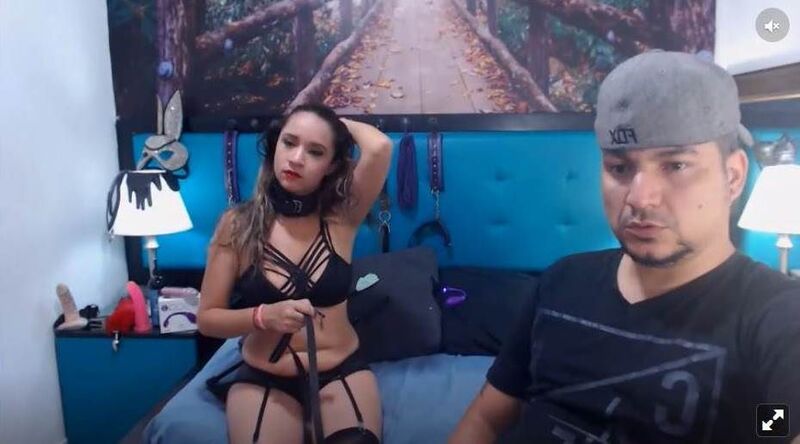 As the selection on C2CPorn comes from all the cam sites, you can find webcam models from all around the world. You aren't really limited to the models which register on any one site. You get models of all age groups and from all parts of the world.
However, as none of the models are actually listed on C2CPorn itself, it can be a little harder figuring out where you're going to end up. We recommend seeing where the girl is operating on, and reading the review for that site here.
The selection on C2CPorn is massive and constantly changing. Find out what's available right now.
---
Sexier.com
A great low cost option, Sexier features many live couples on cam for an attractive price. The webcam quality on Sexier isn't the greatest, but the selection is pretty damn good. You won't encounter just European or South American couples, Sexier has a variety from all over the world. Sexier rewards you with free credits with every purchase, depending on your membership status on the site.
Sexier includes cam2cam and two way audio during private chats.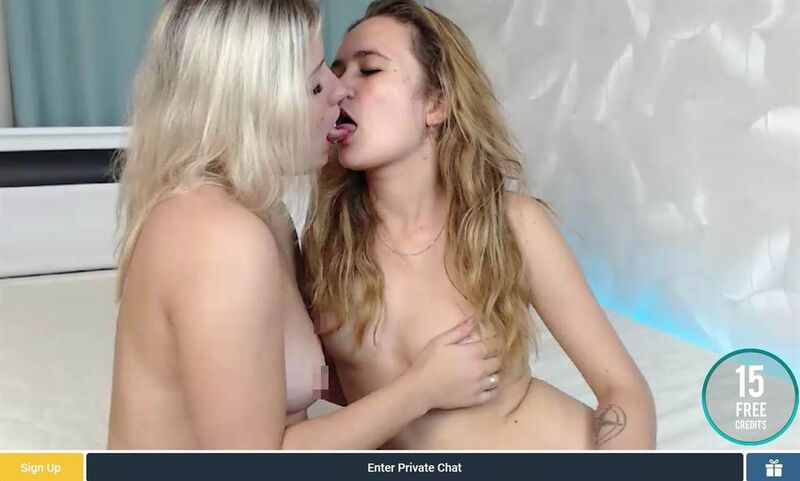 Sexier is a very popular site. Most of the attractive cam couples are usually always in a private show with another user. You can spy in on the private show, wait for the other user's show to be over, or choose a different couple.
You can go into the couples profile page to send them a message to book a slot if you can't seem to catch them live.
Sexier has many webcam couples and groups to choose from. As you browse through the category, you will see that lesbian couples, straight couples, and group sex shows have all been combined on one page.
---
CamSoda.com
While CamSoda doesn't have the largest collection of couples on cam, there is one exciting feature which puts them far ahead of the curve. On CamSoda, you can get a live preview of all the rooms at once. That means that when you click to view all the couple cam rooms, you know exactly what is happening on each. You immediately know where the action is bumping, and where the couples are lounging about lazily.
At present, CamSoda is the the best site to cam2cam on the phone.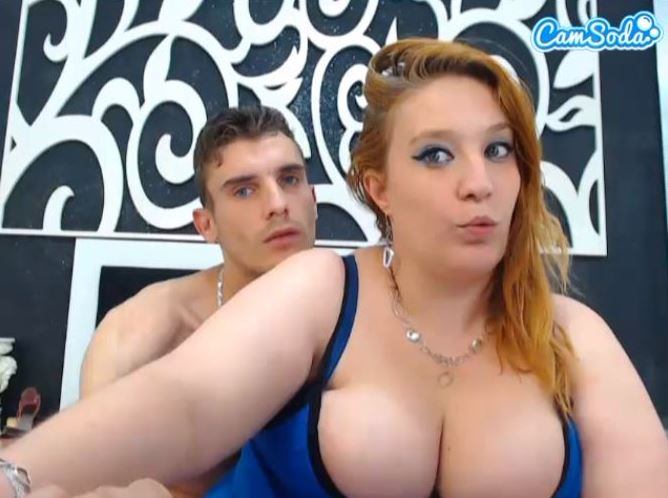 CamSoda has HD chat rooms, but you will find that most of the couples on the site limit themselves to 720 HD. You can adjust the size of the video as you see fit, by dragging the video in either direction.
Depending on the time of day, there may be up to a dozen couples online on CamSoda. These are usually young couples, with a few lesbians thrown in the mix. Many of the straight and lesbian couples will already be playing with themselves when you enter their chat rooms.
The couple cam rooms on CamSoda are actually some of the cheaper rooms on this list. Cam2cam and show recordings are included in some of the rooms, but not all of them. You will need to check each couple individually.
---
Visit-X.net
A hardcore German sex cam site, Visit-X.net is filled with many kinky couples on cam. There are no free chat rooms on Visit-X, you have to pay for ever moment of the experience. You might think of it as a downside, but what it means is that most of the couples are already engaging in some sort of sexual play. Paying from the get go means the couples are far more responsive to your requests.
Many of the couple chat rooms have 5 second previews for registered users and 20 seconds for VIP users.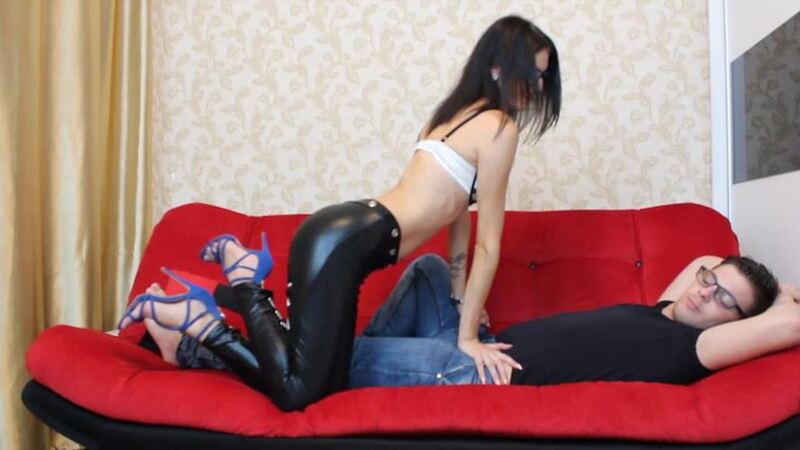 The site is geared mostly towards German users, but you can actually scroll to the bottom of the page and switch everything to English. You can filter out the couples to find only those who speak the English.
The number of couple sex cam rooms on Visit-X vary greatly according to the time of the day. As a site geared mostly towards Europe, the models don't always have the same operating hours as you do.
Many of the webcam models on VIsit-X that perform solo have boy girl couple videos which you can purchase.
---
Chaturbate.com
In terms of sheer quantity, few sites can compete with the number of amateur couple chat rooms on Chaturbate. At most times of the day, there are several hundred online with some rooms having thousands of users watching. Chaturbate is mostly geared towards the free chat, that means people tip for requests and towards goals. That being said, there are still plenty of rooms available for private sessions.
However, private sessions do not include cam2cam.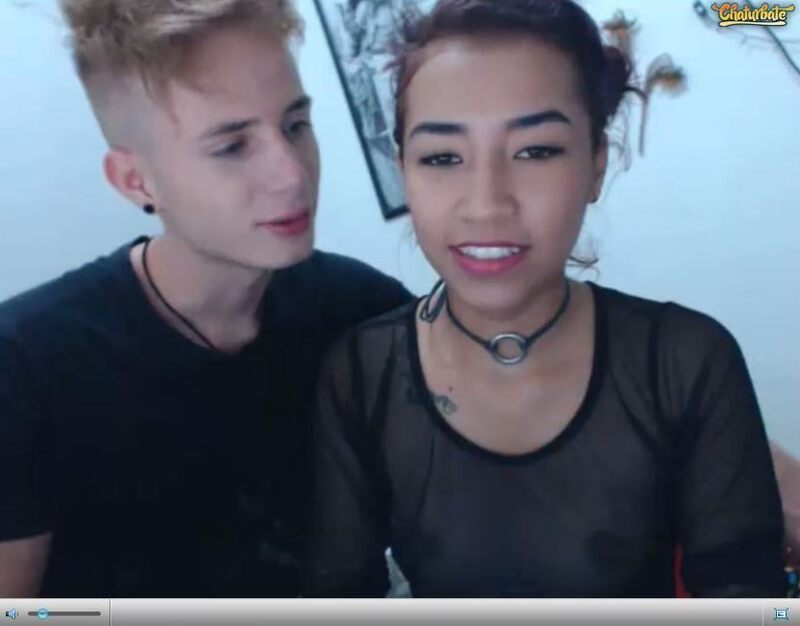 Out of the sites on this list, Chaturbate features the most genuine amateurs, rather professional studio models. The number of couples on cam on Chaturbate is absolutely staggering. They have pages and pages of couple chat rooms for you to look through.
You will find that there are many couples already having sex on Chaturbate, with blowjobs, pussy eating, and anal all happening in the free chat for everyone to watch. As long as tips are being given, the shows keep going.
So why isn't Chaturbate placed higher? Setting up cam2cam on Chaturbate is a huge hassle.
---
LiveMindy.com
LiveMindy is a well known adult chat site with thousands of registered users. As you would expect of any real cam site, they of course have an entire section dedicated to couple cam rooms. LiveMindy has a pay as you go option. Rather than committing and prebuying large token packages, you can leave your credit card on file and get charged as you go.
There's an option to set a daily limit for yourself, so you don't overspend.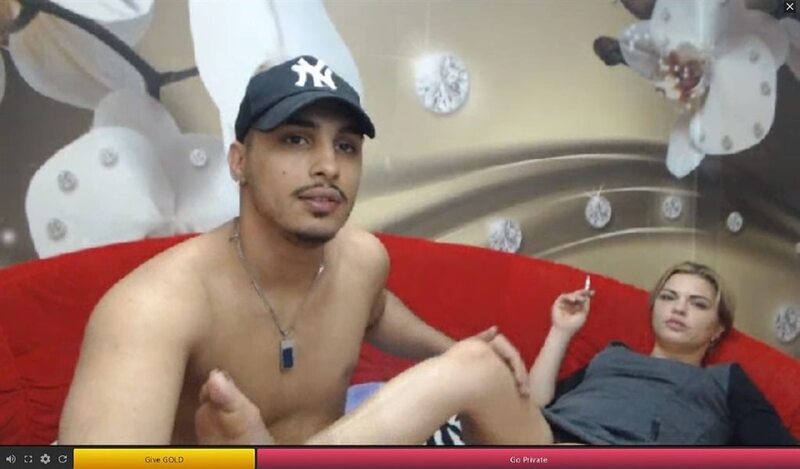 The highest video quality you will find in the couple chat rooms on LiveMindy is 720 HD. It is the highest video quality supported by the site. Some of the 720 cameras look better than others, it's mostly due to the brand of the camera and the lighting.
The prices for solo girls on LiveMindy might be relatively high, but the couples seem to charge far more reasonable prices, especially when considering that there are two of them.
Be forewarned, you can only open up a single couples chat room at a time. LiveMindy will shut down the feed if you open up multiple rooms.
---
PhoneMates.com
PhoneMates might have started out as a cam site for just the mobile phone, but they quickly expanded cross platform. Today, PhoneMates is a great location to watch couples and group shows live on cam. PhoneMates has lesbian couples, threesomes, gangbangs, and more. In terms of selection, PhoneMates is not a site that will disappoint. The prices are low and the couples are friendly.
The video quality isn't the greatest, but not everything can be perfect.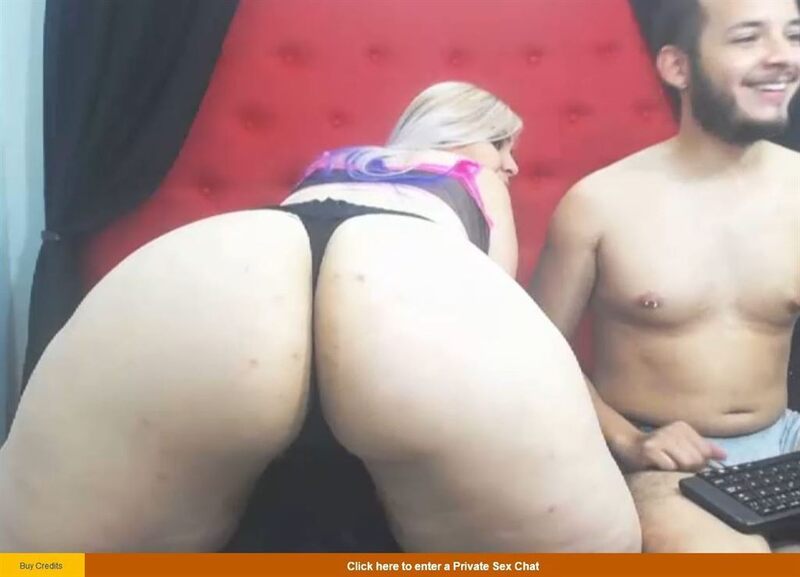 PhoneMates has a great loyalty program where you get free credits with every purchase depending on how much you've spent on the site. If you plan on being a heavy user, PhoneMates is a great option.
Nudity isn't permitted in the free chat, so don't bother going if you want to watch couples fuck for free. The free chat is there so you can get to know the couple before taking them into a private session.
As you would expect of a cam site originally designed for the mobile phone, it is easy to browse and use PhoneMates while on your mobile phone.
---
BongaCams.com
A freemium chat site with a ton of action, BongaCams has a great variety of HD couple sex cams. The prices for private sessions with couples is a little steep, but you also have the option to tip for a show in the public chat. BongaCams has many cool features that other sites don't have. For example, if you scroll down while in a room, you can look at more rooms while continuing to watch the room you were in.
However, be forewarned that BongaCams has a lot of pop-ups that won't stop till you make a purchase.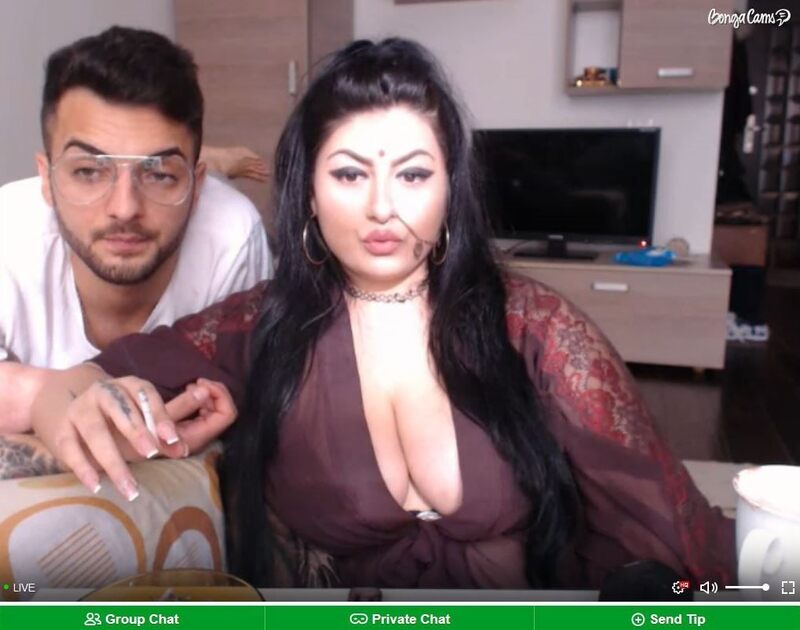 There are many couple chat rooms on BongaCams, with several of them running a hidden theme. Often, the cam girl will be set up in an office, and her "boss" will be in the room while she tries not to orgasm.
Many of the webcam hosts will let you turn on your webcam even in the free chat. However, be aware that if you don't tip and try jacking off on cam, they might kick you out of the room.
Overall, the biggest drawback to BongaCams is their usage of pop-ups which can feel super intrusive.
---
Conclusion
We highly recommend actually making an account on all 10 sites. Since many of the models broadcast on many overlapping sites, you can find which site the couple you are interested in charges the cheapest price on. Some couples intentionally choose one site to focus on and will give it the best camera quality.
For example, if there is a couple that focuses on Flirt4Free, that couple will have great video quality on Flirt4Free, but their video stream might not look as good on BongaCams, which they also broadcast on.
That being said,
If you want a one-stop shop, the best sex cam site to watch couples fuck in 2020 is ImLive. In terms of quality, selection, and customer support, they do a great job.
We have yet to be disappointed by a private show there.
Back to all articles about sex cams
---