Highest Quality HD Adult Chat Sites of 2022
Last Updated
September 12, 2022
As the era of 4K and HD has been around for a while now, lower quality video has become painful to watch, and paying to view it, even more of a pain. We reviewed the best HD sex cam sites, so you can browse rooms free of pixelation and lag. These are the adult chat sites where you will find the best webcam quality. There is even one site with the ever elusive 4k sex cams, and another offering virtual reality cams.
LiveJasmin.com
LiveJasmin is the best premium HD sex cam site the internet has to offer. When you browse through the stunning profile pictures, you will notice that all of them are in 720p high definition. LiveJasmin doesn't let models work on their site if they have bad quality webcams. Not only that, the quality continues on the site's mobile platform which also boasts cam2cam capabilities.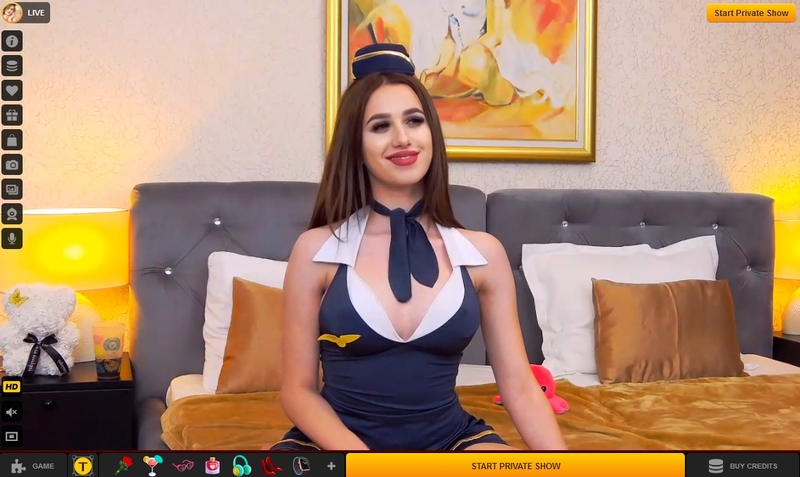 LiveJasmin stands at the forefront of customer satisfaction. Everything on the site was designed with a focus on ease of use, resulting in a clean layout, without unnecessary extras. That being said, the site does offer fun features such as Stories which the models upload, similar to Instagram, and Mobile Live, which allows users to chat with their favorite gals while they are on their mobile. Both are found on the top right of the main page.
LiveJasmin's free chat is there for you to get to know the models, as premium sites don't allow for nudity without pay. If you want to see anything beyond teasing, you are going to have to invite the model into a private session. Alternatively, you can join one of the VIP shows to save some money. Models require extra payment of $1-$2 for cam2cam. As a new member on LiveJasmin, you can spin the wheel to win up to 100% bonus credits on your first purchase.
---
Chaturbate.com
Chaturbate is a fantastic freemium sex cam site with a ton of HD nude cams to choose from. Not every room is HD, but the site itself is capable of supporting 4k sex cams. You will find many HD chat rooms, with many of them offering 1080p and above. That's actually higher than what most people's computer screens are capable of displaying. With over 4,000 models online most hours, there's no shortage of excellent streaming options.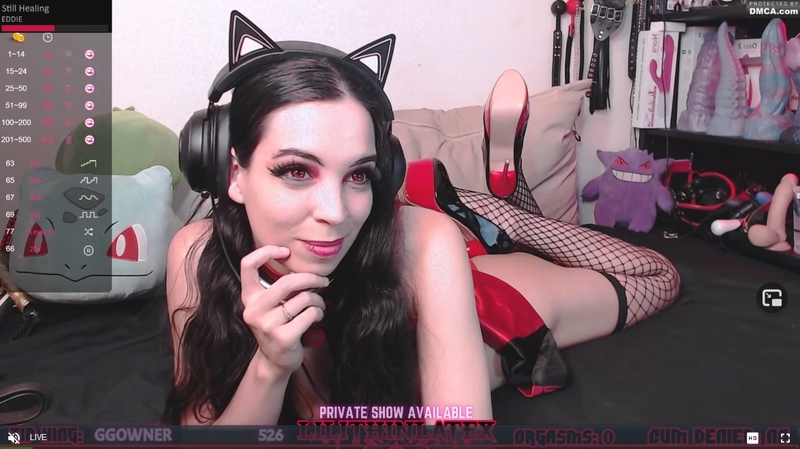 To get to the HD cam rooms on Chaturbate, you will need to scroll to the bottom of the page and click HD cams. Another way to find the hi-def cams is to hit the Options button on the top right, and tick the box Prioritize HD Rooms. In a model's room, the webcam player presents the possible stream rates for that room. At this point you can up the quality of the stream, or lower it.
The site's focus is mainly on tipping for requests and reaching goals. You can invite the girls for private sessions, and also enjoy the new and improved Chaturbate cam2cam experience.
Not only are prices low on the site, you even get 200 free tokens when you upgrade to become a Chaturbate Supporter, so you can join the Chaturbate team, but you can also cancel after 1 month and enjoy your free tokens.
---
CamSoda.com
As a site constantly chugging ahead with technological innovation, CamSoda is a fantastic place to find HD sex cams. The site is always trying to introduce new features. They were the first and are still the best for cam2cam on mobile. In addition, the main gallery page is the only one exhibiting all the free rooms live streaming, which bombards you with unimaginable amounts of sex and nudity, for free.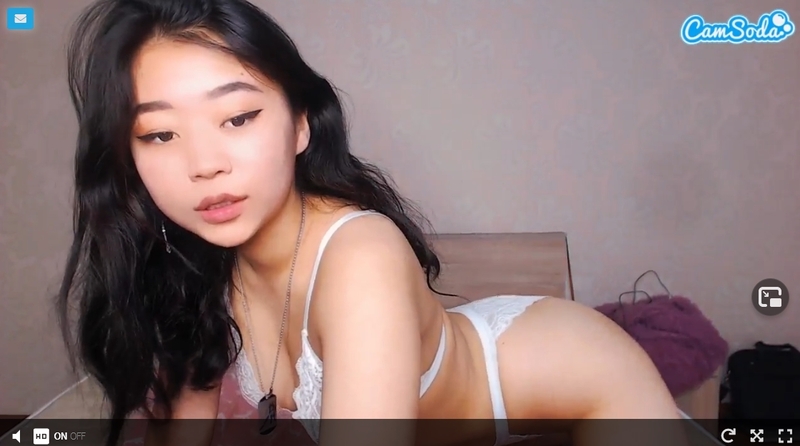 There aren't any tags on CamSoda to let you know which webcam models have high resolution cameras despite the fact that most of the girls on the site work with HD cameras up to 1080p. There is a filter that has been recently added on the left, but models don't tag themselves properly, which is why the tagging system as well as the filter can be problematic if you are searching for a very particular proclivity of yours.
CamSoda has a ton of cool options. While they have adopted the free HD webcam room philosophy, they actually chose to make cam2cam an option. Not all of the girls have it available, but those that do even free show recordings. If you really enjoyed a performance, you can go back and watch it over and over again.
This changes daily, but the site offers up to 200 free tokens when you upgrade to a Premium Membership on CamSoda, which happens when you make your first purchase.
---
LivePrivates.com
If you are looking for glamour and prestige, LivePrivates has some of the hottest webcam models as well as the highest quality video feeds. You might be paying a little extra, but what you get is the satisfaction of knowing that the vast majority of webcam models on the site use HD webcams. There are only a few stragglers and they are usually listed under the Sale category.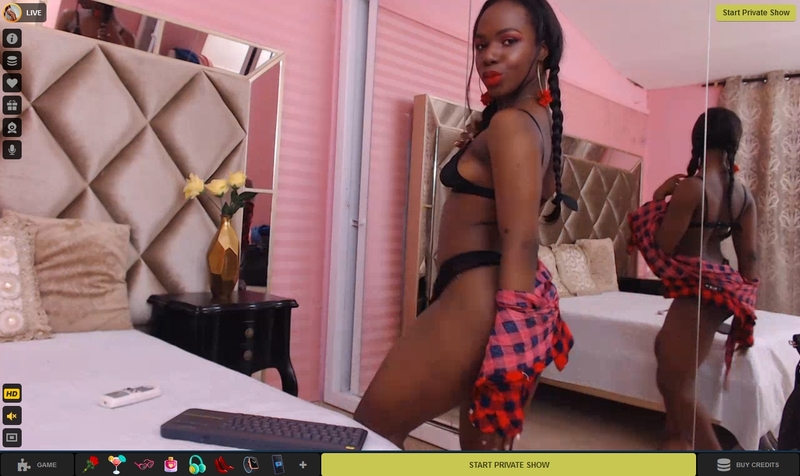 As you browse through LivePrivates, you will notice that all profile pics appear to have been professionally shot. LivePrivates doesn't aim to be your average run of the mill cam site, they seem to provide you with a much more fulfilling experience. You can select a model's profile to see exactly what she is willing to do in a private show.
While LivePrivates is a HD adult cams site, it's premium, so don't expect to see any nude cams for free. The girls on LivePrivates often turn camming into a full time career. These girls are trying to make a living and don't generally give out free peeks. Their dedication to their job means that they go above and beyond to please their customers in private shows. They do the same for shows on mobile, a great quality addition with cam2cam capabilities.
You can claim 9.99 free credits for verifying that you have a valid credit card, and prior to each purchase you can Spin The Wheel to get the chance to win up to 100%of your purchase amount back in credits.
---
Flirt4Free.com
Flirt4Free is about two things, big screen live cam rooms and chatting with babes for free, particularly if you are one for the fetish-persuasion. As you browse through the many sex cam rooms on the site, you will find that you encounter many crisp HD webcam feeds. Not all of the girls have quality cameras, but you can easily filter out the girls using the HD button on the top right, as we as according to how much you are willing to pay for a private show.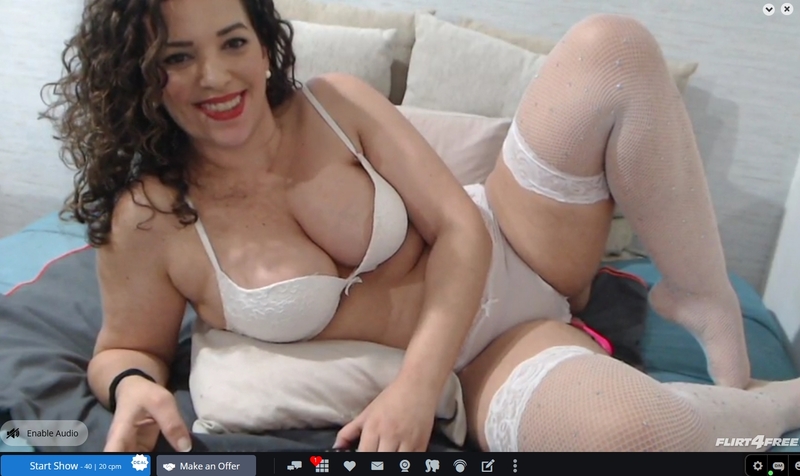 While Flirt4Free is a free cam site, they are still heavily based on private chats. Most of the webcam models on Flirt4Free are waiting around to be invited into a private chat. They only get naked and naughty when they are being tipped heavily in the free cam shows or when they are trying to attract viewers to their party chat rooms.
Another great feature on the site, located under the Room Type category up top, is the option called 2-Way Interactive. This is one level above just controlling a model's toy with tipping, it gives a model the possibility of controlling your toy too, which can make for quite a climactic chat for you both.
Receive 120 free credits for verifying that you have a valid credit card, and you can claim even more by making a purchase.
---
Cams.com
Cams.com was one of the first adult chat sites to hit the internet. Thankfully, since they first appeared online, they have continued to invest in the infrastructure of their website. Not every webcam room will be in stellar quality, but many of the babes have fantastic 1080 HD camera feeds which enables them to give full HD cam shows.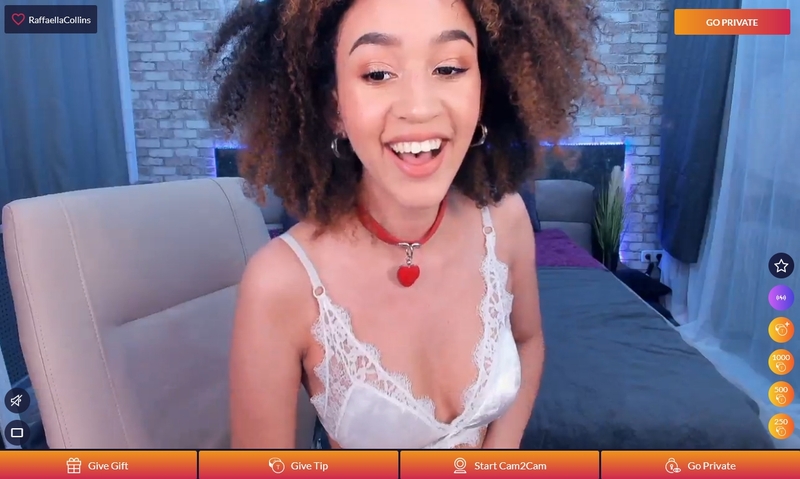 Cams.com is quite the pricey website. You will find that there are many systems in place to charge you as much money as possible. Cam2cam is not included in private chat sessions. Many of the webcam models have interactive sex toys. Be careful when visiting these rooms, clicking on the video screen will automatically tip the model.
You can claim 100 free tokens on Cams.com, per each new credit card entered into their system. If you have multiple cards, you can claim a bunch of freebies.
---
LiveMindy.com
LiveMindy has great quality webcam feeds, but the quality is capped at 720 HD. You get some great quality cam rooms, but the quality pales compared to what you will find on LiveJasmin and Chaturbate. LiveMindy is a fantastic site if you want to cam2cam with American amateur webcam models. For some reason, they just love signing up to LiveMindy.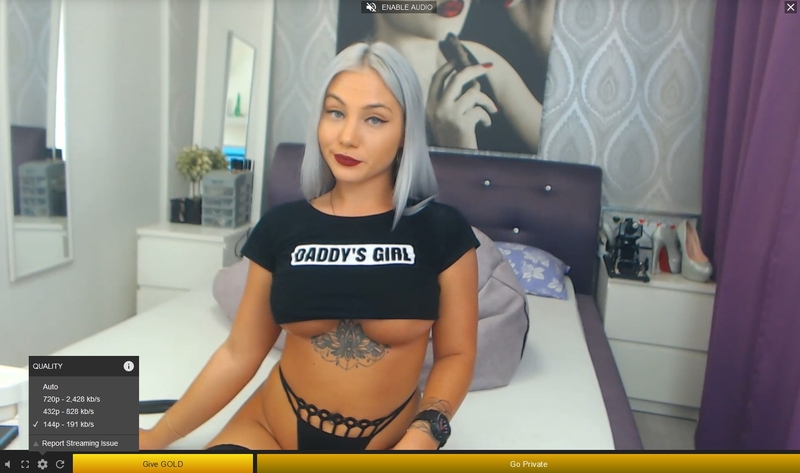 LiveMindy has an absolutely huge number of webcam models. If this list of HD adult chat sites was based purely on numbers, LiveMindy would be ranked higher. Being able to only open one chat room at a time to see what's happening inside seriously hampers their score. Also, there's no way to filter the rooms according to HD quality. The crisper image rooms are generally more expensive, but if you search enough, you can always find a good deal.
Live Mindy doesn't award you with any free credits for joining. What they do have, is the option to pay as you go. Instead of buying credits, you leave your card on file and get charged for exactly what you spend. You can also set a daily spending limit, so this is a great site for those looking for bargains and help with budget monitoring.
---
BongaCams.com
BongaCams is a European freemium website with a ton of webcam babes from all around the world. As far as HD nude shows are concerned, BongaCams has them in spades. BongaCams is a website with many cool features to offer, but the problem with their site is that you are going to get pop-ups pretty frequently while using them.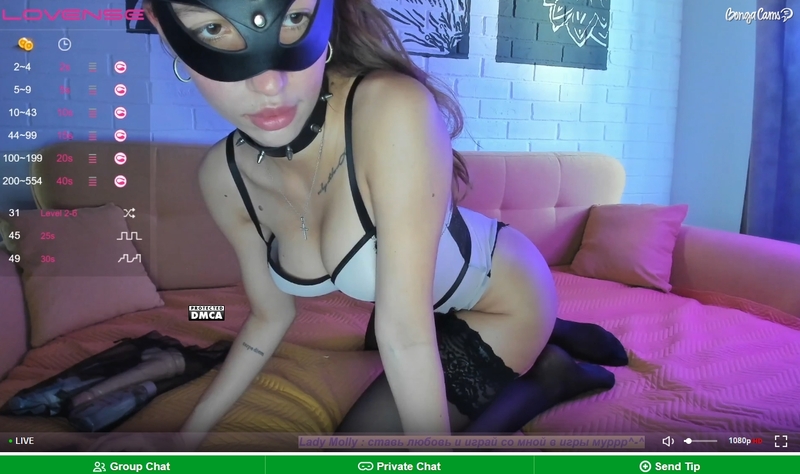 The pop-ups are internal pop-ups, meaning that they are for internal promotions. Basically, they are going to push you to buy over and over again. You think that these pop-ups would stop after you buy something, but you would be wrong. The number of pop-ups drops, but at the end of the day they keep trying to get you to upgrade to VIP or check out "new features".
You can look for the HD label on each of the rooms, to see if it's a HD sex cam room or not. Generally speaking, most of the rooms are. Above the profile pics you will find the tag HD+, which will filter the rooms so you will only get 720p-1080p quality streaming.
You get 5 free tokens on your first purchase. You can claim an additional 100 free tokens by buying and spending on your phone. The site loves promos so check them out under the All Promotions tab on the top left of the main page.
---
xLoveCam
xLoveCam is our top recommendation if you are looking to chat with a babe in your native language. Many of the chicks on the site speak 5 or more languages. xLoveCam has some great quality HD sex cam rooms, but you will notice that the connection speed to the site itself is a little slow. After clicking on a HD chat room, you will notice it takes it a little time for the HD effect to get going.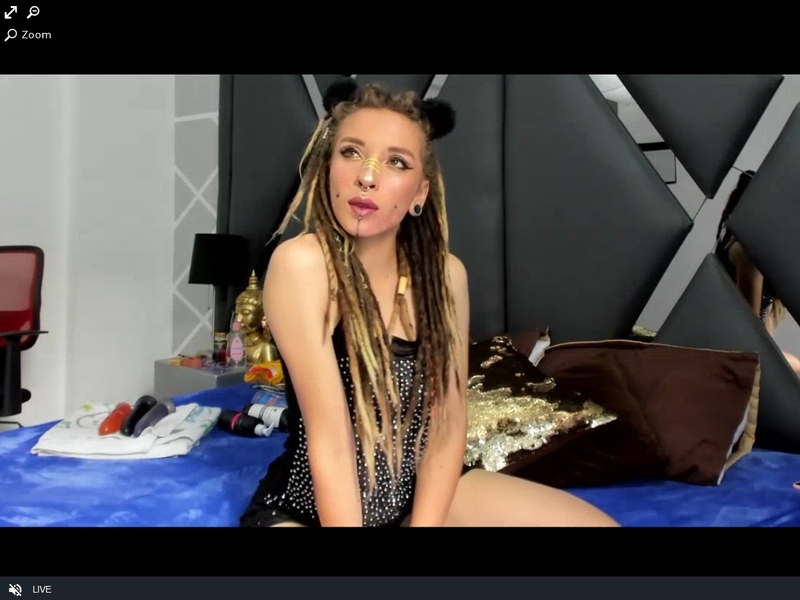 Overall, xLoveCam has some great HQ live porn rooms. By hovering your mouse over each individual model, you will be able to see which languages she speaks. By looking at the country flags available, you can tell if she speaks just English or if she she's also fluent in Spanish and Italian. To find only HD rooms, select the HD videos category under the Sorting section.
It's important to note the site's standing tradition of Mondays being the most anticipated day, due to the event simply called Topless Mondays. No imagination needed, as on that day the models that sign up to participate all grace the site... you guessed it, topless.
---
MyDirtyHobby.com
MyDirtyHobby is the best HD cam site to watch cam girls that do really kinky things. MyDirtyHobby is filled with fetish play, cuckold porn, and even water sports. It's a mix between a content site and an adult chat site. There are literally thousands of HD fetish porn videos uploaded daily by the hundreds of active cam girls and cam studs that work on the site.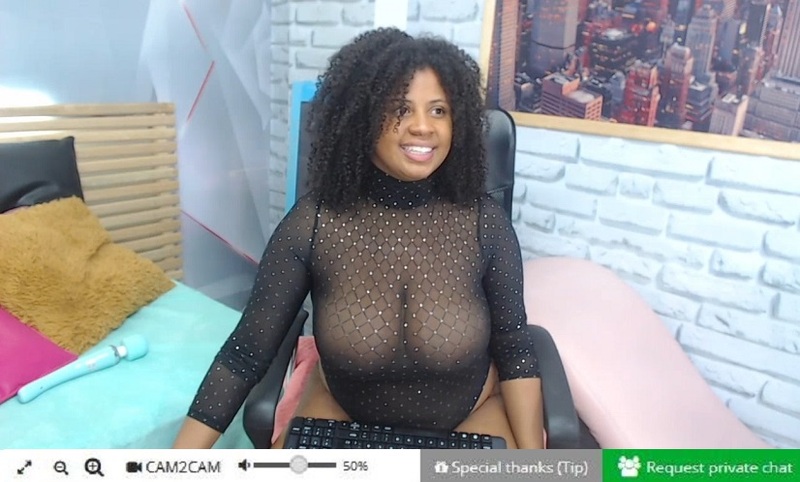 The rooms are clearly displayed with the tags HD, HQ, or SD. That will tell you what kind of camera they have, but doesn't give you an exact idea of what the room will look like. There is no preview screen, but at least the price is charged by the second and not by the minute.
There is no such thing as free on MyDirtyHobby, every single thing costs money. You will pay to enter the chat room, which is actually a group show. If you want to get down with the babe you are watching, request a private chat. The site has DirtyCent sales on Sundays and Fridays.
---
Conclusion
The only sex cam site that has 4K sex cams is Chaturbate (Stripchat only offers it in their VR rooms), so they technically win in terms of having the highest quality webcams. However, when considering the overall appeal of a top HD cam site, including sites features, customer care and quality of models, we much prefer going with LiveJasmin, and the assurance that every room we will see is in HD. You also get the same excellent quality and service on the site's mobile platform, with cam2cam.
Back to all articles about sex cams
---