1598
models are online now
As low as
$0.99
per minute
Streamate Review – Round the Clock Amateur Webcam Shows
Last Updated
September 18, 2022
Is Streamate Good?
Streamate.com has carved out a deep niche, and strong history for itself as an originator in the live amateur cams world. They are one of the oldest and most visited webcam chat sites out there.
We have a ton of experience on the site, and we are going to share it all with you throughout this review of Streamate. They boast a mind blowing 40,000+ gallery of sexy webcam models, with over a thousand active at any given time.
They are online all day, every day, and they've kept essentially the same type of layout since their inception in 2003. That's good, because the layout they've been using more than a decade seems to have become something of a standard in the industry.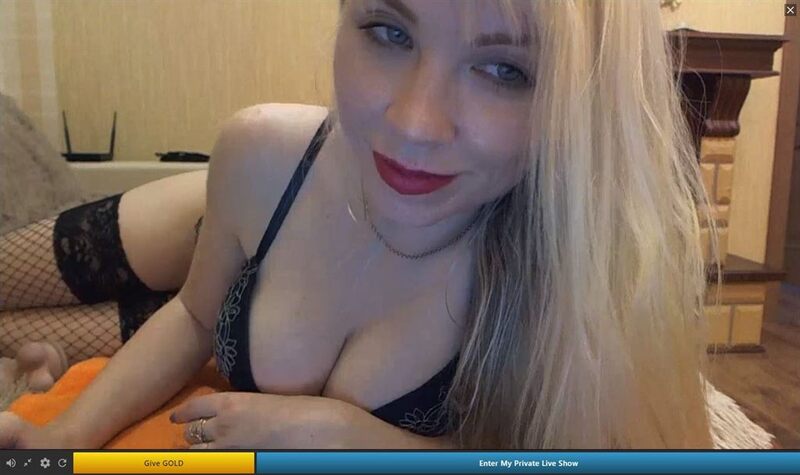 While Streamate.com isn't by any means a "freemium" live amateur cam site, the abilities they extend to unregistered users are pretty inviting.
The costs are reasonable, though their particular "token" system seems to be skewed slightly in favor of Americans, as we'll cover a bit later on, in our review of Streamate.
Overview
While most of their models are amateurs, filming themselves at home, there are also professional webcam models, and some porn talents that hold accounts with Streamate.com.
The layout of Streamate is clean, organized, and understated in the best way. The color scheme is designed not to kill your eyes, while still diverting your attention to all the necessary bits.
The model categories look limited, at a glance, but it's when you enter the advanced search tab that you find the range of choices you actually have available.
There's a whole range of choices in the advanced search menu. The tab section allows you to select from girls, guys, trans performers, and couples.
Under each of those sections is another matrix of choices, from body type, features, orientation, age range, spoken languages, and most importantly, fetishes, with 19 different tick boxes to select, in order to fine tune your search results.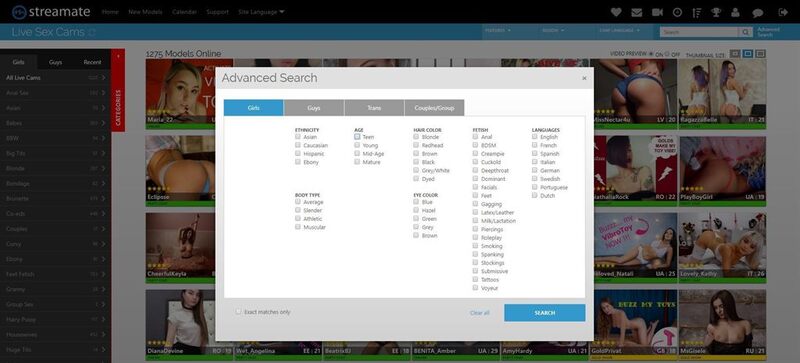 The atmosphere on Streamate is very relaxed and fun, but it will become apparent to any new user fairly quickly that it's not a place to try getting what you want for free, a la Chaturbate.
A live amateur cam girl can make a lot of money from tips, but there's a bit more going on with their business model, featuring 2 different levels of paid chat above the free webcam rooms, with these being the private, and exclusive chat varieties.
At the end of the day, it's a paid service.
But that also doesn't mean that there's any lack of free content to be found on Streamate.com. There are free scheduled shows, free webcam rooms, free model photo galleries, some free videos available for viewing.
Strengths & Weaknesses
Strengths
Free webcam rooms are available without any type of registration
The variety of sexy webcam performers on offer, you will never lack choices, 24/7
Cam 2 Cam is available in their private, and exclusive chats
Any user can buy into an active private chat, or Gold Show session
Pricing on paid shows is generally very reasonable
They feature a daily spending cap
Prepaid credit cards are accepted for the purposes of registration, with at least a minimal balance of 25 USD
Weaknesses
Streamate lacks a standard camera quality for their models, though most have decent setups anyhow
The free shows you watch will switch over to private shockingly quickly
Only one live cam chat can be opened at any given time, as a bandwidth saving measure, which comes off as cheap, and archaic
There isn't a very large range of payment options available
The Webcam Models
The model base on Streamate is wide, having been built over the many, many years they've been operating.
Some of us noted seeing webcam performers we remembered seeing 10 or more years back, which would indicate that their satisfaction is fairly high.
Choice is king at Streamate.com. Whatever you want to see, within reason, is available for your enjoyment.
The Girls
If you're looking for fetish models, Streamate is the place to be.
The fetish oriented live cam girls tend to wear their lifestyle on their leather sleeves, right above the handcuffs.
The more vanilla cam girls also tend to have a bit of spice if you look closer, and model profiles are detailed, featuring a list of fetishes and kinks each girl is into.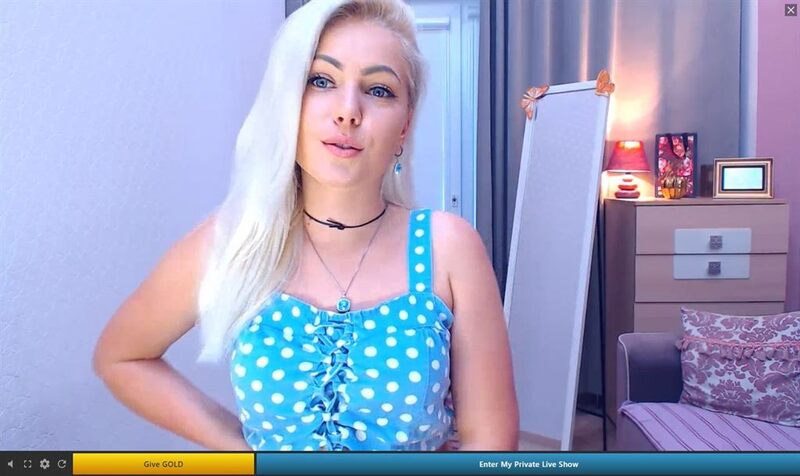 You have roughly 1200 cam girls on at any given time, always, and free chat is great for getting to know your favorite girls better.
The Guys
While Streamate doesn't have as many male webcam models as female, there are still always a bunch online. On average, you will find well over 100 men broadcasting at any given time of the day or night. While Streamate itself isn't on our list of recommended gay cam sites, it's sister site Streamen is.
The difference between the two sites, is that Streamen does not display any women. In either case, if you are looking for male webcam models, you should check out the link above.
The Couples
There are a HUGE number of couples available on Streamate.com, but finding them can be slightly daunting.
The account holder might only feature themselves in the photo, maybe they started on the site as a solo act, and only mention in the profile that they do couples shows. Usually, they'll have a fairly indicative photo however.
Once again, your particulars of tastes can be found with the advanced search feature, and "couples" is one of the main search criteria.
The Transgenders
If transsexual webcam models are what you're after the numbers are actually around as high as straight/bi female performers once again, so there's no shortage of choices to be found.
Open up Advanced search, go to the "Trans" tab, and select exactly the type of performer you want to see.
Model Profiles
As stated, the live amateur cam girl profiles are generally well detailed, but it's a matter of each individual model's discretion as to how much, or little detail they want to host on their homepages.
There are sections that are found across all profiles, and some that are optional.
About Me
This section is each model's introduction, features some basic information about the live amateur cam performers, like: sexual preference, age, a short description, and a list of actions they're willing to perform.
There are sections on the model's expertise, and their turn ons, as well as a timestamp detailing the performer's last show.
In addition, there is also a list of search tags users have associated with the model in question, which can be a barometer for how other users liked that model.
We've all seen some that say things like "great girl," "great personality," "great show," "fun."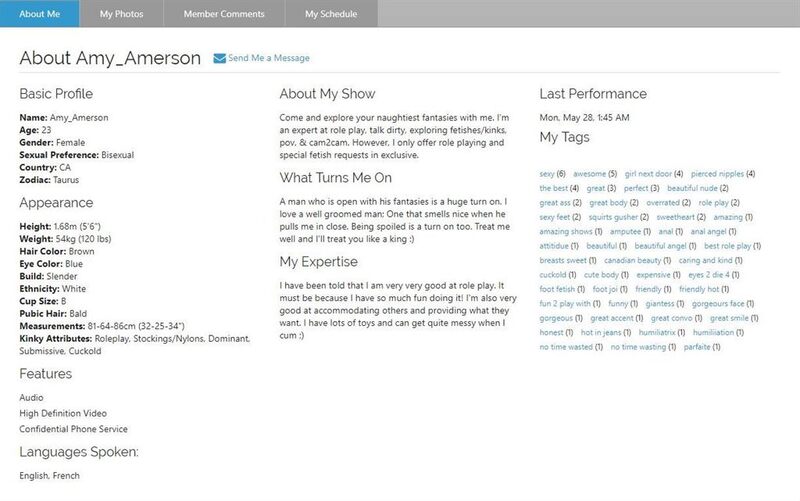 We've also seen member comments that say things like "ripoff," or "boring."
If you see those types of comments, it's a pretty good indication you should steer clear of those profiles, the commenters are probably right.
Member Comments
Any user who has engaged in a paid show with a model has the ability to leave a rating, and a short comment, featuring a timestamp and their user name, giving other users the ability to feel the webcam performer out before starting a show.
My Schedule
Each model will have a schedule table, though it's up to them whether or not they want to keep a schedule, or just perform whenever, for whoever.
The model's that do have a schedule will typically have between 2 and 5 days they will usually perform, and generally around the same hours.
This is a good way to plan out, and it's a feature that fits well with the user's favorite model sections.
That's it for the sections that you'll find across every profile, regardless, and the others, optional fields are as follows.
My Photos
The models that host pictures tend to have a full gallery of beautiful, sexy shots on display. Access to this section is free to all users.
My Free Videos
The free videos on offer from any given model are typically fairly limited, but some will host some intense videos, to get you into paid shows.
My Paid Photos
In addition to the free photo sections, webcam models can also choose to host a gallery of more explicit photos, users can buy with Streamate Gold, and store in their personal user profile galleries.
My Videos
The basic video section, that you'll find in most model's profiles, features videos that are also available to be purchased on your Streamate.com account, to be stored and enjoyed whenever you like thereafter.
Chat Options
As to the choices of live amateur chat, the different types are listed as follows:
Free Video Chat

The base level is free to all, without registration. This chat level features webcam models performing for tips, many with the popular Lovense or OhMiBod, bluetooth, and tip activated sex toys.

While the models feature these toys, and often advertise the fact in their profiles, it's not an element that seems to be encouraged by the site in particular.

We have an entire article dedicated to the cam sites that use Lovense or OhMyBod toys in the highest concentrations.

The shows in free webcam rooms are great for a warmup, selecting your preferred cam girl, and talking out the type of fetishes you want her to explore with you in private or exclusive.

Private Chat

In private chat, other users are able to join in on the paid session, with the live amateur cam girls, and have their requests taken into account.

All group chat types feature the ability to allow users to decide if their messages are visible to the room, or only the webcam girls.

Cam 2 Cam is a feature only enabled during a private or exclusive show.

Gold Shows

Another chat type are Gold Shows, bought into with the Streamate Gold currency. The model will set up a countdown, during which they collect Gold tips, leading up to a special show, the content of which is detailed in the chat section.

The minimal level is 1 Gold per user to enter a Gold Show, though it's up to the models to decide the actual cost.

Exclusive Chat

Exclusive Chat is where the magic really happens.

It's often not an unreasonable price increase from private, and the attention is squarely on you. The usual price hike for exclusive chat is anything from a few cents higher per minute, to double the private price. But it ends up being worth it in the end, with the level of personalized play you get in exclusive chat.

Discounted Block Sessions

The final variety of chats on Streamate are the discounted block sessions. These are scheduled videos planned ahead between members and performers, with a discount applied based on the agreed upon length of the show.

These discounted block sessions can be either private, or exclusive varieties of chat.
There's one other addition to make here, that's extremely unclear. There's a feature called "party chat," which no one seems to know the function of.
It looks to be the same as the "online" status for models. The way as it was explained to me was that it's a status before a Gold Show, where the performer is still collecting tips, to buy into the show, but that is, and isn't the case sometimes.
This seems to be a feature they've retained throughout the years, and even the Streamate support staff seemed to struggle in solving it.
Video Quality
There isn't a requirement from the website to their models, in regards to camera quality.
However, there is a 720p HD max, and most of their models will be at that level, with those below it having a reasonable quality feed.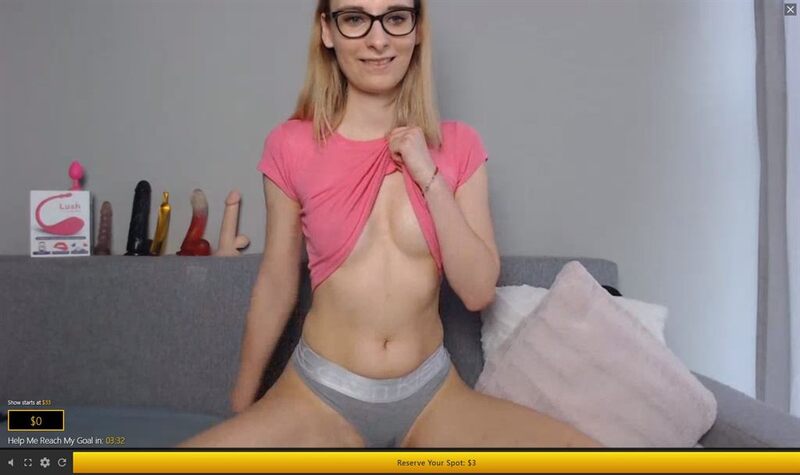 Better free webcam rooms are more likely to catch eyes, and get more users, into more paid chat sessions. Hence models who uphold a higher standard will earn more.
Streamate's Mobile Site
Their mobile site access is something we only checked out again recently, in preparation for our review, and while the interface looks more polished than it did in the early 2010's, the speed is somewhat more iffy than most of our team remembers.
It's functional, but will require some patience.
Don't go crazy, and try tapping the link a thousand times, that never ends up helping matters with tech.
When it does work, it's a pleasure to experience Streamate.com on the go, though unfortunately Cam 2 Cam is currently not available on Streamate's mobile site.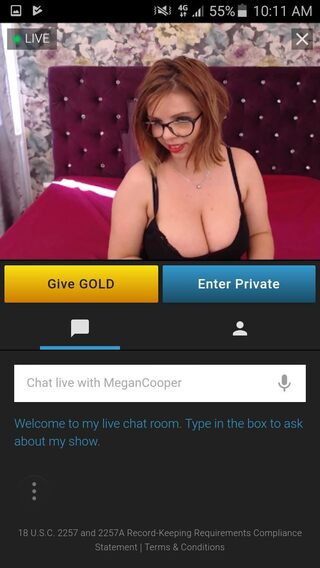 It seems that the vertical position is the best for mobile chatting, even though it cuts the screen size slightly. In the vertical position, the feed is bigger, but you can no longer see the chat menu.
It also seems that video quality selection is not available in mobile chat as well, and across several android devices, requesting the desktop version still redirects to the mobile version of the platform.
Additional Media
On every model page there are several tabs, the base "about me" profile section, a member comment section, and a schedule section, that the model can fill out, or leave every field as "unscheduled" if they so choose.
On top of that, as covered earlier, models can host photo and video galleries, both free, and paid varieties, bought with the Streamate Gold currency.
Many models don't host any additional content, but the ones that host a picture gallery tend to show off many pictures, to advertise themselves more effectively.
Streamate also hosts exclusive, scheduled shows in their calendar section, airing at predetermined hours, featuring their most popular cam girls.
Prices on Streamate
Free chat is, as the name implies, free.
Private, and exclusive chats are charged on a dollar per minute basis, drawn from a credit card belonging to the registered user.
The average private show cost is $2.99 per minute, with some dropping down as low as a dollar per minute, or even lower.
On the higher end, you'll have some professional cam girls charging as high as $12.00 USD per minute, but most won't be significantly higher than the average cost of a private show.
An exclusive show will typically cost anywhere from a few cents more, to double, plus some change on top of the cost of a private show. Some can cost quite a bit more, but it's a reasonable increase for the most part.
The other type of exchange that happens on Streamate.com is the purchase, and use of their Gold currency. The cost of each Gold unit is a dollar at minimum.
Users of currency types valued lower than a dollar will have to make up the difference, while those using currencies with a value in excess of a dollar will have to pay unit per token prices, i.e. 1.00 Streamate Gold to €1.00.
Payment Methods
The accepted payment types are:
Paypal
Mastercard
Visa
Discover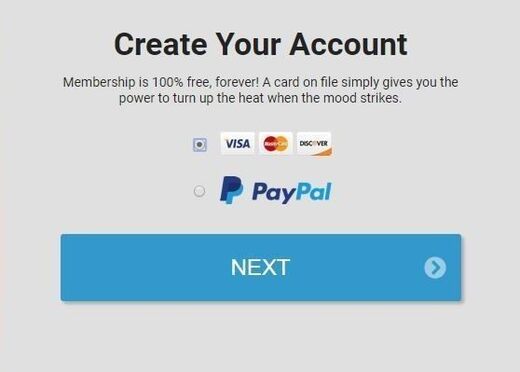 And that's pretty much your lot.
Prepaid variants from those venders can also be accepted, provided the funds are available, $25.00 USD minimum.
Streamate has accepted other payment methods in the past, but for now, that's what you have to work with.
Customer Support
The customer support department of Streamate.com seems more than adequate to our standards, with a wide variety of contact methods, with relatively quick response times.
They have separate email support lines for technical, and billing issues. On top of that, they have the option for live chat support, that we actually used in reviewing the site, which was found to be solid and responsive.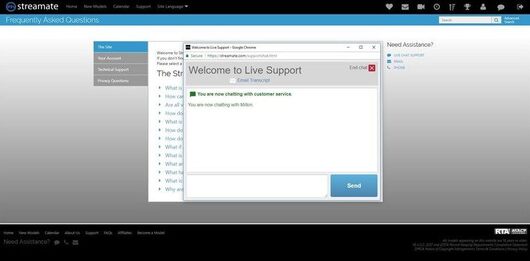 If you get unlucky, and are paired with an inexperienced agent, disconnect, and try again, the next should be more helpful.
Customer support is a major strength of the site, but nothing is perfect in life.
Satisfaction Guarantee
While Streamate has no satisfaction guarantee in writing, there are other, different protections in place for the customers.
For instance, if a discounted block session chat ends due to a problem with the connection, there's a 2 hour period in which the show can be re-joined, with no loss in remaining show time.
If your live show is egregiously terrible for some reason, Streamate customer support is flexible, and can offer refunds in some particular cases.
Another user protection is their daily spending limit feature, applied to all new members, starting at $25.00 USD. This is a feature designed to protect Streamate.com from overdrawing from user accounts, in a manner that could appear fraudulent or predatory, along with discreet billing.
It's also designed so your wife or girlfriend doesn't set your clothes on fire when they find your credit card bills.
The Bottom Line
Streamate.com is an old dog that hasn't learned many new tricks, which is a-okay by us, because the tricks they know how to turn are excellent. The interface is simple, user friendly, the webcam models fun, and sexy, while the general pricing is very reasonable.
With such a large range of live amateur cams available for viewing 24/7, you can just think of them as boredom insurance. There's a wide range of fetishes that can be explored, and a feature set that makes Streamate a contender, despite any shortcomings.
This isn't the number one site, or that would be it's place on the list, but it's a site worth joining with a free membership. We hope you found a few good takeaways in our review of Streamate.
Back to the full list of Best Webcam Sites
---