BreathOfLife - Our February 2018 Cam Girl of the Month
Editorial note - For some strange reason, BreathofLife started a new account on LiveJasmin. She now goes by the name BreathofLifee. She doesn't seem to log onto her old account anymore. All the info is still the same, but you will need to click on this link, to get to her new chat room.
---
February is the month of love and boy do we love our cam girl of the month for February. Meet BreathofLife, one of LiveJasmin's hottest and most popular webcam models. Her real name is Kristina and she is a 21 year old nubile babe. If you love gorgeous women and HD cams, you are in for a real treat.
Seriously, just check out that stunning face and sexy body.
If BreathOfLife has a single blemish on her body, we have yet to find it.
So how popular is she?
BreathOfLife currently has a perfect 5 star rating from over 1200 rates. If you've ever had a private show, you know that not everybody bothers to rate the show. In total, we can safely bet that she has had at least double if not triple that number in satisfied customers.
The screenshot below was taken yesterday, since then, BreathOfLife has already gained seven more 5 star ratings and won the 1st place award an additional time.
By the time you read this, the numbers will undoubtedly be even higher!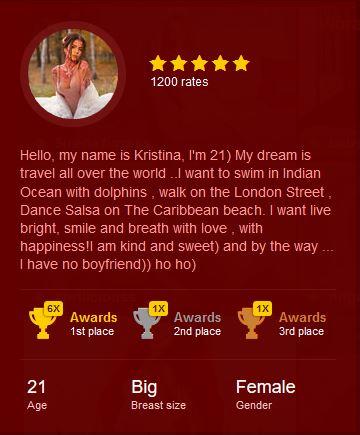 You saw an image of her cleavage above, but that isn't enough for every man. Some of us are ass men.
So you you think to yourself, a beautiful face, and a sweet rack, BreathOfLife can't have a nice ass too. Well, you would be wrong. She has a perfect pear shaped booty complete with a spank me heart and by god does she spank it.
She might have the wings of an angel, but Kristina is no saint.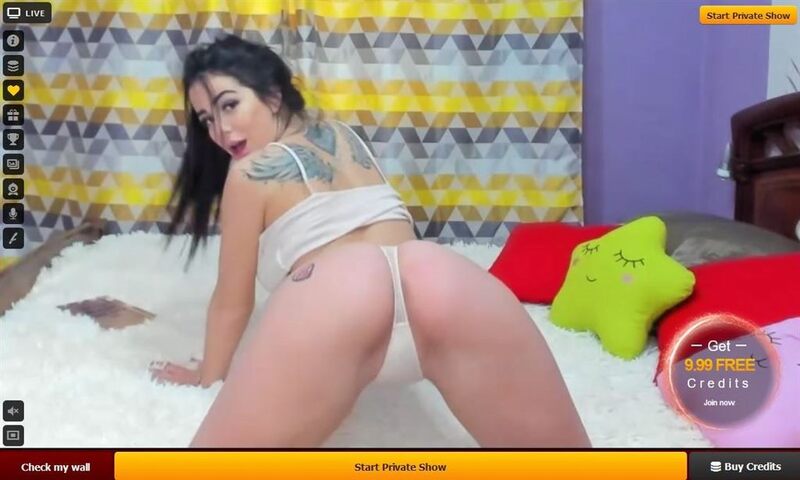 BreathOfLife can usually found dancing and prancing in her underwear, overall, she is a very cheerful and energetic woman who's always in action. Kristina is always smiling, probably because she knows how hot she is.
Her room is awesome even while she's offline. She has some sexy and alluring clips set up, including one of her handcuffed to a tree in one shot and her holding a whip in another.
If you sign up for BreathofLife's premium fan club, you get to see unlock even more erotic content which you can watch even while she's offline.
BreathOLife is going to be dominating the scene on LiveJasmin for some time to come. We look forward to seeing more of her, both in the free chat and in the private shows where we can actually watch her get nude.
Yes, she is more expensive than some of the other girls on the site, but that's because she's one of the top models. From what we can see, literally every customer she has ever has been satisfied.
So, splurge on yourself and splooge to her.
Check out all Our Cam Girls of the Month
Back to full list of sex cam blog posts
---