Sex Cam Sites with 4K Streaming
Last Updated
September 15, 2022
4K resolution streaming is no longer a dream. 8K televisions already exist and 16K is not too far behind. Sadly, sex cam sites have been a little slower in adapting to the higher resolution video qualities. 4K cameras and webcams are still expensive, and many cam girls live in regions where the internet isn't that great. That's why there are currently only 2 cam sites which stream in 4K Ultra HD.
The 4K chat rooms on each site are still quite rare, so don't be too surprised if there are none when you check.
Chaturbate.com
Chaturbate is the biggest webcam site online today. While other sites are lucky to have a thousand webcam models online, Chaturbate averages well over 4,000 available rooms at any given time of the day. Chaturbate was the first site to introduce 4K streaming to their site, but unfortunately there isn't a good way to search for them. Searching for the hashtag #4K isn't usually helpful. You will need to open all the HD+ rooms and check them manually.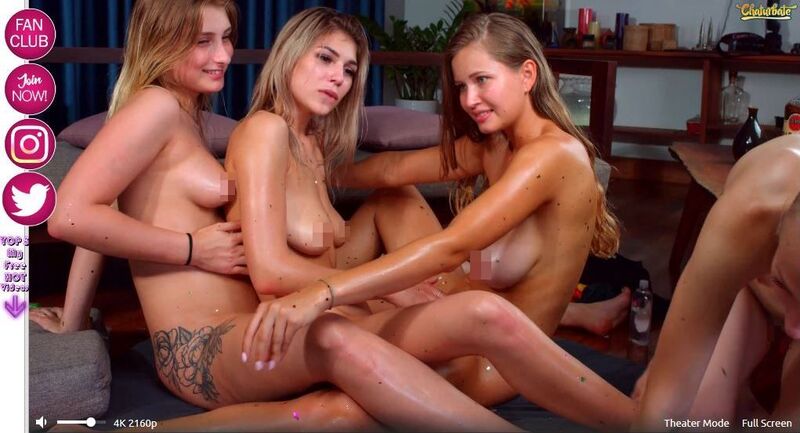 Chaturbate is a freemium cam site, meaning that users tip for goals and for requests. As a user, you never have to spend any money to see some skin. If you want to be able to talk to the girls you are watching or if you want to be able to make any sort of requests, you are going to have to purchase some tokens to use.
As Chaturbate can get quite busy, some users prefer to switch to the paid private shows. The private shows on the site start for as low as $0.60 a minute, with an average price of around $3.00 a minute. Cam2cam is not included during private shows on Chaturbate. For cam2cam on Chaturbate, you need to set up your private chat room then invite models to it. You can cam2cam in the free chat rooms too, but you won't know how many other users the model is watching at the same time.
Most of the cam girls on Chaturbate have some sort of media you can purchase. Within the uploaded videos you can find a few 4K videos, but once again, you can't really search for them using the search bar. Some of the cam girls include free show recordings for the private shows you do with them. If you did a private scam session with a 4K camera using cam girl, you are going to get a copy of the 4K quality video added to your personal collection.
With Chaturbate's huge selection of webcam models, you aren't limited to just cam girls. The site also has a super extensive selection of couples, transgenders, and men. No one can compete with the number of cam models on the site.
Customer support is probably Chaturbate's biggest shortfall. There is an FAQ section and you can contact them by email, but there phone number or live chat available for immediate resolutions.
---
Streamate.com
Unlike Chaturbate, Streamate is more of a premium site. You won't find much free nudity across the rooms. The two sites work very differently to each other. On Streamate you don't buy tokens, you leave your payment information on file and pay as you go. Streamate usually has around a thousand webcam models online, giving you a very nice selection. There are usually one or two 4K quality webcams available. You can reach them by searching for 4K in the search bar.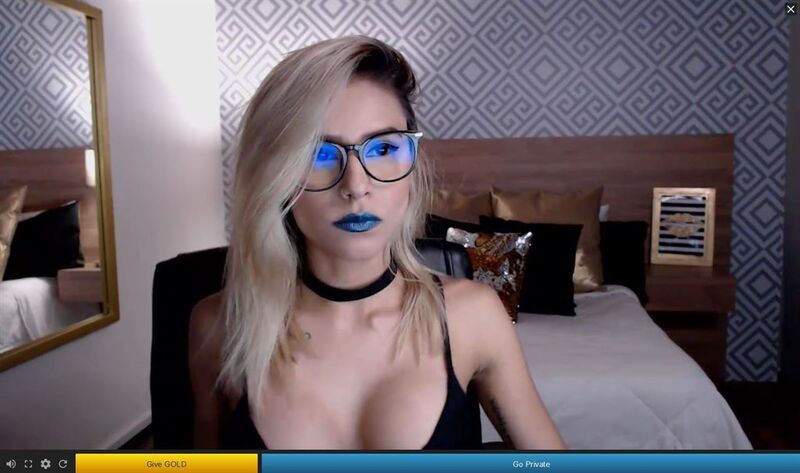 Streamate does have some nudity in the free chat rooms, as users can tip the models for various requests. But, there aren't any set goals that members tip towards. As such, users are less likely to tip the models in the free rooms. The chat rooms don't get as crowded as they do on Chaturbate, you can take your time talking to the models before deciding which one you want to Go Private with.
Private shows on Streamate have largely varying costs. The chat hosts are at complete liberty to decide their prices. You will find rooms for under a dollar a minute and rooms for over $9.00 a minute. The private shows on Streamate may include cam2cam but it depends on the model. Some girls include it for free during the private show while others will only include it in the more expensive exclusive shows.
Some of the cam girls on Streamate have videos available to purchase. The video selection available for each cam girl is generally smaller than on Chaturbate, but the prices are more or less the same. Sadly, show recordings are not included with any private shows on Streamate.
Streamate has a nice selection of webcam models in all the gender categories. Whether you are looking for a cam stud, a tranny, or a sexy lesbian couple, there is always something to choose from on the site.
The customer support offered by Streamate is really good. As a user, you can pick if you want to contact them by email, by phone, or by live chat.
---
Conclusion
Since there are only 2 adult webcam sites with 4K ultra streaming and one of the sites is freemium while the other is premium, the choice really falls down to what type of show are you looking for.
Users who prefer private shows between just them and the cam girl are going to prefer Streamate. The cam2cam implementation is way better and far more secure.
If you intend to tip in in free chats and to sit back and watch cum show goals, then Chaturbate will be better for you. You can watch a ton of seriously enjoyable stuff, only tipping when you feel motivated to do so.
Between the two sites, the selection of 4K chat rooms will always be bigger on Chaturbate, but you will have a way easier time of finding them on Streamate, as the models are far more adapt at tagging themselves correctly.
Honestly speaking, both sites have quite a meager selection when it comes to 4K quality. There are days which you can spend looking for hours, without finding a single one. If you are a aficionado of high quality video, we recommend this list of the best 4K porn sites that we found. It won't be live, but it will be in 4K and will provide immediate satisfaction.
If you, like me, insist on live action, then you might want to change your focus to the best HD cam sites instead. It will provide you with a much bigger selection. It won't be in 4K, but the quality will still be good.
If you insist on still 4K, then we recommend starting out your hunt on Chaturbate. You will find that some of the cam girls are using HD+ webcams that are good enough in quality that you'll say fuck 4K.
Back to full list of sex cam blog posts
---