The 10 Best Adult Webcam Sites for 2019
Last Updated
September 17, 2022
The world of sex cams is diverse, with thousands of different sites online. Of the 20+ sites we deemed worthy of a review, these are the 10 best cam sites for 2019. We checked each one, to determine the video quality, the prices, and the customer support offered. Of course, we made sure that each of these sites is safe and discreet, so you can jerk it securely.
Both premium sites and free sites are included. You should be able to find something regardless of how much or how little you want to spend.
This list is a couple of years old, please see our list of the best cam sites for 2022.
LiveJasmin.com
LiveJasmin has been the number one cam site in the world for several years now. The reason for that, is their uncompromising quality. As a platform, LiveJasmin has higher expectations out of their models. You would think, that with their strict criteria, that they would have few models, but they literally have a over thousand babes online right now.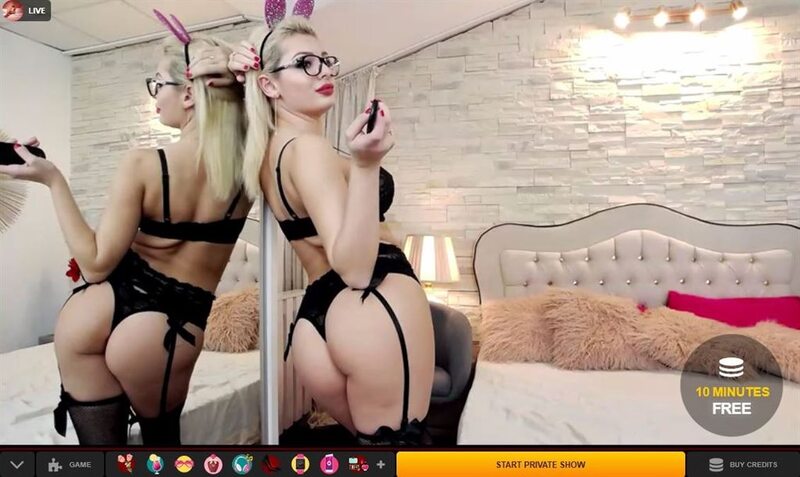 LiveJasmin costs an average of $2.20 to $3.30 a minute for private shows. The more beautiful and more experienced models may of course charge higher. Cam2cam and 2 way audio are not included in the price. Turning on your microphone and webcam cost an extra $1.10 a minute each.
LiveJasmin has over 1,000 models online during all times of the day. The models mostly fall under the female category, but there are also men, couples, and transgenders.
LiveJasmin offers VIP customer support before you have even spent a cent. Even as a brand spanking new member, you can choose from between live chat, email, and phone assistance.
The reason that LiveJasmin took first place for best cam site 2019, is because no one has yet to give them serious competition in terms of model quality and user satisfaction. It is a fact, that due to LiveJasmin's higher standards, the girls really do try harder to please you.
---
CamSoda.com
CamSoda is our number one free sex cam site recommendation for 2019. CamSoda is one of the newer cam sites, and they have been working to stay ahead of the competition technologically. They were the first cam site to introduce cam2cam on mobile devices. They are currently one of the few sites where you can get live previews of the entire page, rather than one room at a time.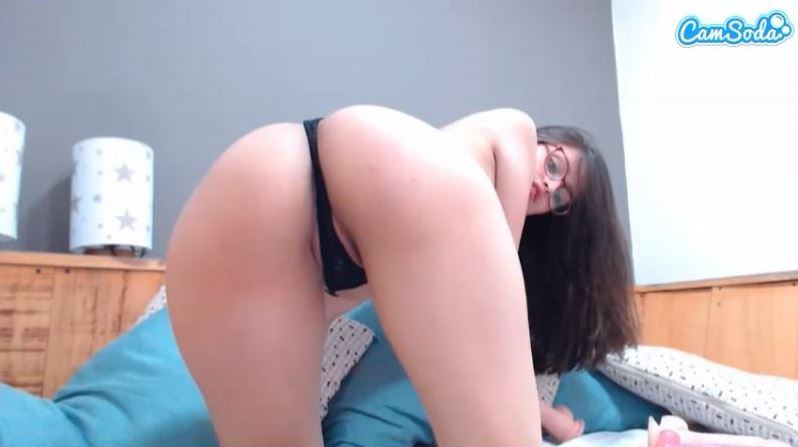 CamSoda lacks any option to sort by price, but you will find that you can get a private show with cam2cam and a free show recording for as low as $0.60 a minute. That being said, the average is closer to $3.00 a minute and finding the $0.60 a minute rooms can be quite arduous.
CamSoda doesn't have as many cam models as the sites above. On average, you will find around 400-600 rooms online. The vast majority are cam girls, with a few couples, voyeur rooms, and transgender rooms. It is very rare to find male cam models.
Customer support is not CamSoda's strong suit. You can access live chat for billing issues only. You will have to use the FAQ section and emails for everything else.
The site still has a lot to offer, and many amazing babes for low prices. It is one of the best sites if you are looking for amateur cam girls. The site is filled with gratuitous nudity.
---
LivePrivates.com
LivePrivates is a premium cam site that features some of the hottest and most alluring women in the world. LivePrivates offers high quality webcams and high quality women, which together, result in higher prices. LivePrivates appeals mostly to the aficionado, and to any man who's willing to pay more for quality.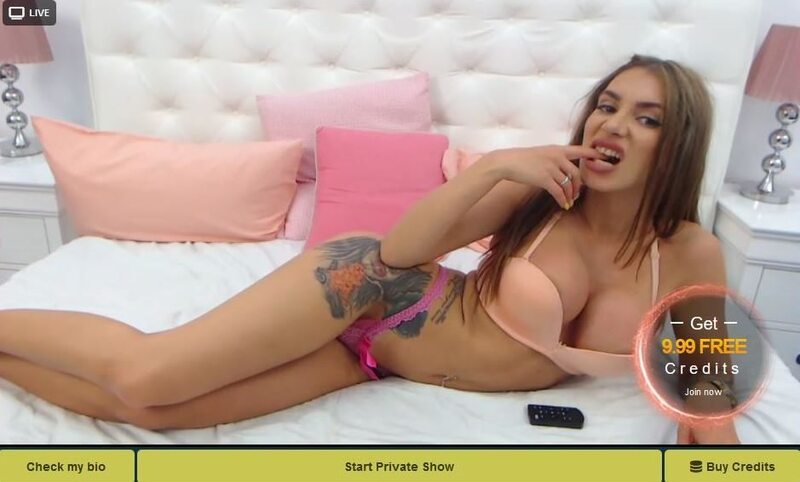 LivePrivates has an average price of $3.20 to $4.80 for private shows. You can usually turn on your microphone and camera for an additional fee, which changes according to the model. You can find a cheaper alternative in the VIP shows, but you won't be able to use neither your webcam nor your microphone.
LivePrivates usually has over a thousand models online, with a fair selection in all the categories. You will be able to find a vast selection of women, men, couples, and transgenders.
The customer support on LivePrivates is some of the best in the business. You can choose from live chat, email, and phone support.
LivePrivates bumped up a spot since last year. The reason for that, is the number and quality of their models. Lately, browsing through the LivePrivates site feels like a walk through an adult candy store.
---
Flirt4Free.com
As its name implies, Flirt4Free is a cam site where you can flirt with babes absolutely for free. That being said, actually getting some action will usually cost you. Flirt4Free is a very liberal cam site. You will find that they are very big on female empowerment. You will find the widest range of prices out of any cam site.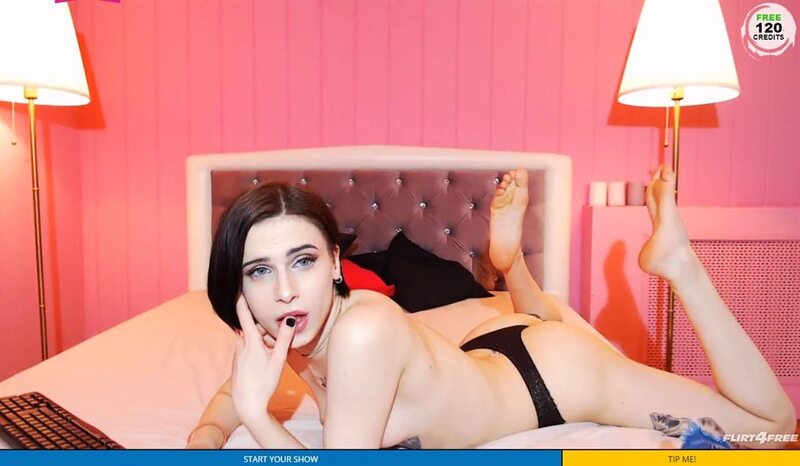 Flirt4Free is a little more complicated in terms of show types. You can can get a multi-user cam2cam show for as low as $0.50 a minute, but only if you were the first user to initiate the show. Otherwise, the average price for a private show is between $3.00 and $6.00 a minute, with some girls charging up to $12.00.
Flirt4Free has roughly 400 to 600 models online. The numbers are split quite evenly between the female and male webcam rooms, with a few transgenders and couples.
The customer support on Flirt4Free is praiseworthy. You get access to live chat, email, and phone support. You can upgrade to VIP, to get even better treatment.
Flirt4Free does everything right, but isn't really the best in any single category. They are one of our top recommended cam sites for 2019, mostly because of the improvements they've been making. Just a few years ago, they didn't have HD cams and the UI was messy, but things are looking great now.
---
ImLive.com
ImLive is the leader in cheap sex cams. They might not have the cheapest sex cam rooms, but they have the lowest average price. What truly makes ImLive stand out, is their amazing customer loyalty program, which gives you up to 25% bonus credits on every transaction at the highest level. The site recently upgraded to HD, further adding to the value for money.
At the lowest level of the customer loyalty program, you will pay an average of $1.98 to $2.50 a minute for a private show on ImLive. Few girls on ImLive charge more than $3.00 a minute. The private shows on ImLive are inclusive of cam2cam and 2 way audio. There are also cheaper candy shows, but they don't include cam2cam.
ImLive has between 600 and 800 models online throughout the day. They mainly have female talents, but there is also a nice selection of shemales, couples, and males. You can actually submit your fantasy, to find exactly what you are looking for.
Once you've made a credits purchase, ImLive extends great customer support. You can make your choice between email, phone, and live chat.
ImLive continues to be the best cheap cam site for 2019, if you are looking to play the long game. The customer loyalty program can take a long time to climb, and can cost a lot of money. That being said, if you are dedicated, their prices are unmatched.
---
MyFreeCams.com
MyFreeCams was the original free cam site. It's popularity has dwindled a bit in recent years, but the site itself has a lot to offer. The site has arguably more cam girls than any other site, since all of their models are girls. The site doesn't allow any men or transsexuals to broadcast at all, not even in a couples show.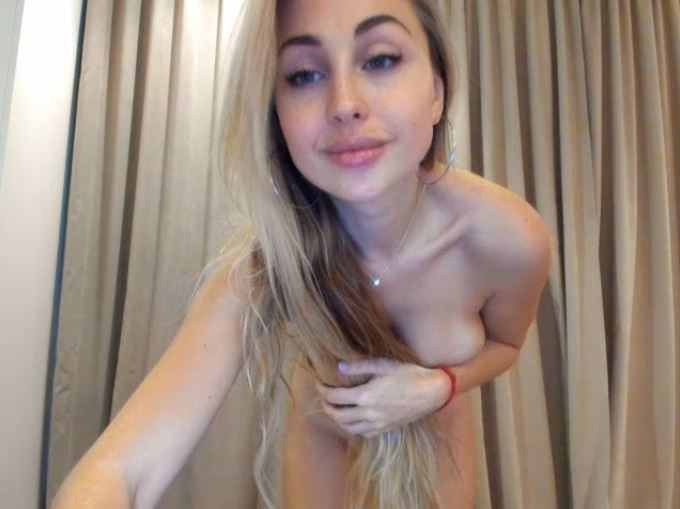 MyFreeCams has a set price of $6.00 a minute for private shows. To prevent other users from spying in on your shows, you will need to fork out an additional $2.00 a minute. Cam2cam is not included during any show type. You can usually tip a model to watch you, but it changes from model to model.
There are over 1,000 models online on MyFreeCams, and as mentioned, they are all female. You can find women from all across the globe. At present, MyFreeCams has more American cam girls than any other site.
The customer support on MyFreeCams can honestly be described as iffy. There is an extensive FAQ which they expect you to read. The only way you can contact them is by email, and if the answer was already answered in the FAQ, they might not respond.
MyFreeCams might have a messy UI, but the quantity and the quality of their women can't be denied. Since there aren't any men at all, it is the perfect site for anyone with a penis phobia.
---
Sexier.com
Sexier is a great low cost webcam site with many pretty babes from around the world. Many of the models are outgoing and very fun to talk to. The site recently upgraded to HD, with the prices remaining the same. The loyalty program is very effective at keeping users satisfied and hungry for more.
The prices of private shows on Sexier average at between $1.98 and $3.00 a minute and are inclusive of both cam2cam and turning on your microphone. As you use the site more and more, the price drops, as you receive more free credits with every transaction. At the top level, you will get up to $30.00 worth of credits with every transaction.
Sexier has a decent selection to choose from, with between 600 and 800 models online on average. The site consists primarily of cam girls, but there is also a lot to choose from in the couples, transgender, and male category pages.
The customer support on Sexier is decent. There is an FAQ section and you can contact them through a form on the site. They usually respond within 8 hours.
Since the video quality upgrade was quite recent, you will find that most of the cam girls on the site have not improved the cameras yet. There are quite a few HD rooms, but they aren't labelled and you will need to hunt them down manually. year ago, Sexier used to be ranked second on our site, but they still have a bit of catching up to do compared to the better cam sites for 2019 listed above.
---
MyDirtyHobby.com
MyDirtyHobby is the only cam site on this list that doesn't have a free chat. On MyDirtyHobby, you are going to have to start paying the moment you enter a chat room. The reason we still recommend MyDirtyHobby, is because of how extreme their cam girls are. They have some amazing German fetish content.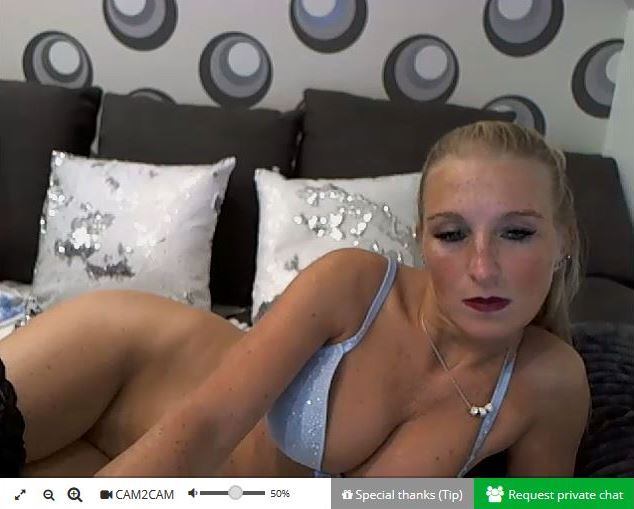 The shows you will enter will cost you between €0.99 and €3.00 a minute. These shows are not private, and operate more like Skype sessions. You don't know how many other people are watching, so if you want privacy, you are going to have to request a private chat, which can double the cost. You can request cam2cam during the normal chat.
The selection on MyDirtyHobby is not very large. You will find between 100 and 200 models online throughout the day. The site has primarily women, with a very small number of males, couples, and transgenders.
The customer support on MyDirtyHobby will depend on how good your German is. They can be contacted by phone during German business hours, or by email during all other hours. We usually go with the email route.
MyDirtyHobby is the best fetish cam site for 2019. The girls on this site are willing to do things which are literally banned on other sites. If you are a fan of water sports, this is where you can get wet. If you don't know what that means, you probably don't want to look it up.
---
Cams.com
Cams.com is one of the oldest names in the sex cam world, but they haven't lagged behind. It has continued to improve upon the services which it provides. The site has large screens, high video quality, and beautiful models. Cams.com is more expensive when you use all the bells and whistles, but you will enjoy yourself doing so.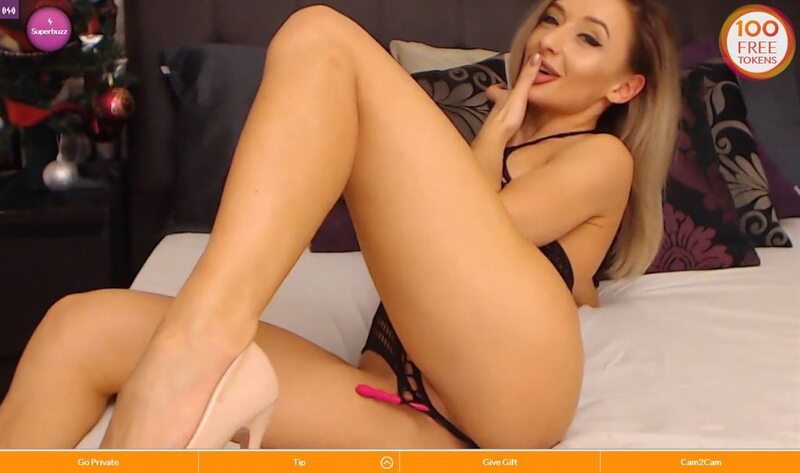 Cams.com has an average of $3.00 a minute for private show, but that is not inclusive of cam2cam or their Connexion feature. If you activate everything, it will cost you closer to $6.00 a minute. We highly recommend the Connexion feature, it connects your sex toy to the models.
Cams.com has a pretty decent selection, with an average of around 500 models online. The site has mostly women, but the selection present in the Male, Couples, and Trans categories isn't bad at all.
The customer support on Cams.com is not the greatest. There is an FAQ section, and they can be contacted by email for all issues, or by phone for billing issues.
While other sites have begun introducing two way sex toys, Cams.com continues to be the leader in the field. They are the best sex cam site, if you own a Lovense Max toy. You can use Connexion, to connect to the Models Lovense Nora. It's the closest you are going to get to virtual sex in 2019.
---
Chaturbate.com
Chaturbate is arguably the most popular sex cam site right now. During peak hours of the day, you will find chat rooms with over 10,000 users in them. Chaturbate is an amazing cam site if you are looking for sex cams, and have no intention of ever turning on your webcam. There is a whole lot to love about this site and its free shows.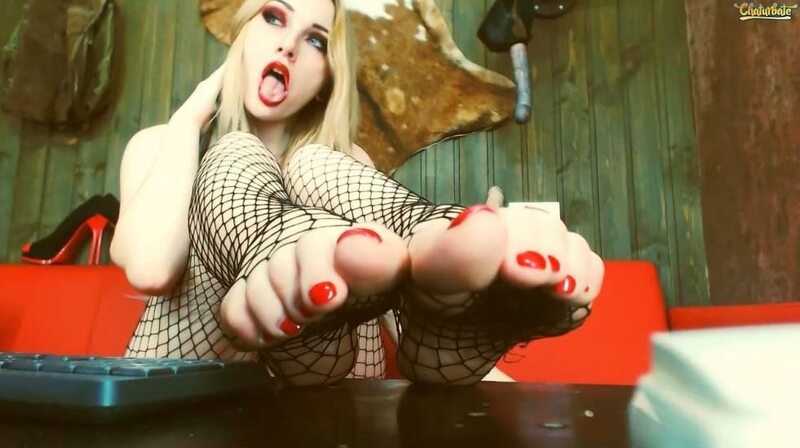 There are so many models on Chaturbate, that it is nearly impossible to gauge the price. You can find rooms for as low as $0.60 a minute and rooms for over $9.00 a minute. Cam2cam is never included, and is honestly not that easy to set up. Unlike the other sites on this list, you don't just click a button to activate your webcam.
Chaturbate has thousands of models online. They have huge numbers in the female, male, transgender, and couple categories. Most of the men are voyeurs who never set up a password for their rooms.
The customer support on Chaturbate is in honestly not great. There is an FAQ and they can be contacted by email, but only by email.
Chaturbate is quickly becoming a powerhouse that few can compete with. They would be ranked much higher in the sites recommended for 2019, if only they fixed their cam2cam. The fact that you can't just plug and play makes them less desirable to users who enjoy cam2caming.
---
Conclusion
All in all, each of the above 10 cam sites has something to offer to users. With such a huge selection, you should be able to find at least one woman you're into on each of the sites.
That being said,
If you aren't the type of man that has hours to kill now, trying to decide which site to go to, then we are going to make just one recommendation.
In terms of video quality, model quality, and user satisfaction, LiveJasmin remains unbeaten, even in 2019.
Year after year, LiveJasmin has continued to give us the best cam2cam shows we've seen online.
Back to all articles about sex cams
---