Top 11 Live Feet Cam Sites of 2020
If you too are a foot afficianado, then it makes sense that you would look for the best live feet cam sites. All cam girls have feet, but that doesn't mean that all of them are as willing to play along with your foot fetish. We will give you vital details on each of the 11 site we recommend for toe curling orgasms. Without further ado, these are the live foot fetish sites you should check out.
CamSoda.com
CamSoda is a sex cam site with superior technology. On mobile devices, CamSoda was the first site to introduce mobile cam2cam. On computers, the site is unique in giving you a full page preview system of every room in sight. Feet is usually one of the top tags. You can use the search bar to search for feet, to find all the models that tagged themselves as feet cam girls.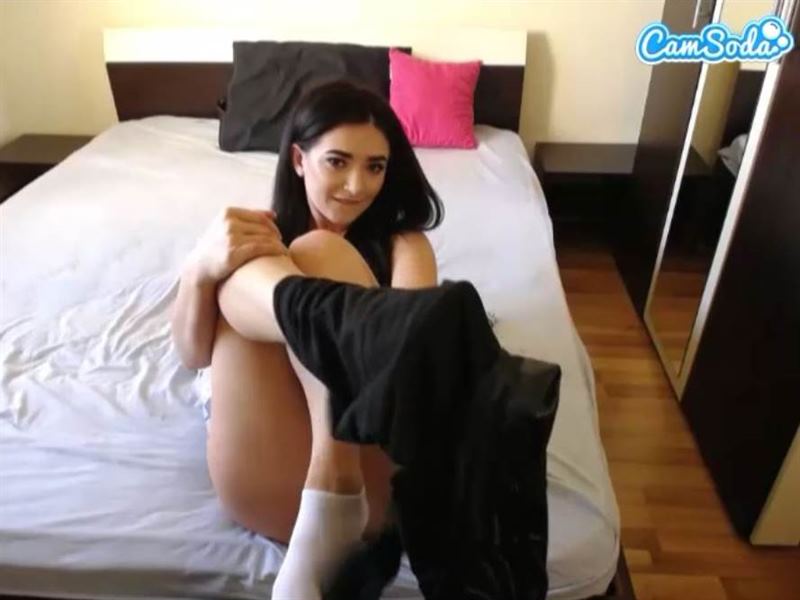 CamSoda is our favorite freemium cam site. The pages are filled with webcam rooms where users tip the models to perform. In the free rooms, you will find plenty of tip menus which include feet. Registering and watching is free, but to talk in many of the rooms you will need to have tokens in your account.
While you can get your foot worship cam show in the free rooms, it's way more fun in private. Many of the cam girls include cam2cam and 2 way audio for free. Some of the rooms even include a free recording of your show, to rewatch at your leisure. The average price of the show is around $2.40 a minute. When c2c is included, it's free even on your phone.
---
LiveJasmin.com
Out of all the adult webcam sites in the world, LiveJasmin ranks as the best in pretty much every category, including the best site for foot fetish webcams. The reason LiveJasmin ranks so highly, is because the site has strict expectations for it's cam models. We recommend using the search bar to search for foot fetish.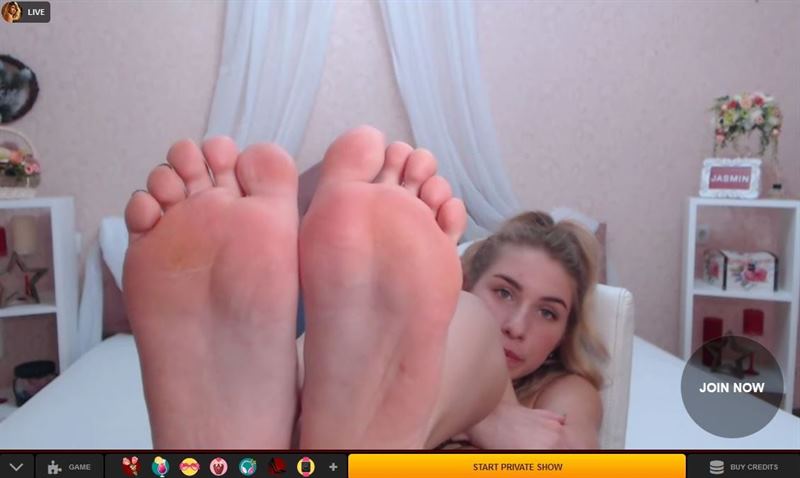 LiveJasmin has free chat rooms which can be joined by anyone. You can even chat with the models before registering. However, you won't get any free nudity on LiveJasmin. It is a premium site, so while you can sample how the site works for free, the foot fetish webcam show you are seeking will cost you.
Private shows on LiveJasmin cost around $2.20 a minute for a private show. This price is not inclusive of cam2cam or 2 way audio, each of which usually cost an additional $1.10 a minute. While other sites don't charge for 2 way audio, they also don't guarantee it will work.
---
Flirt4Free.com
Flirt4Free is a very well rounded cam site with arguably the best paid VIP program in the business. For a monthly fee, you get a ton of benefits, including discounts when buying credits and free show recordings of the private shows you pay for. Foot Fetish is listed under the available Categories.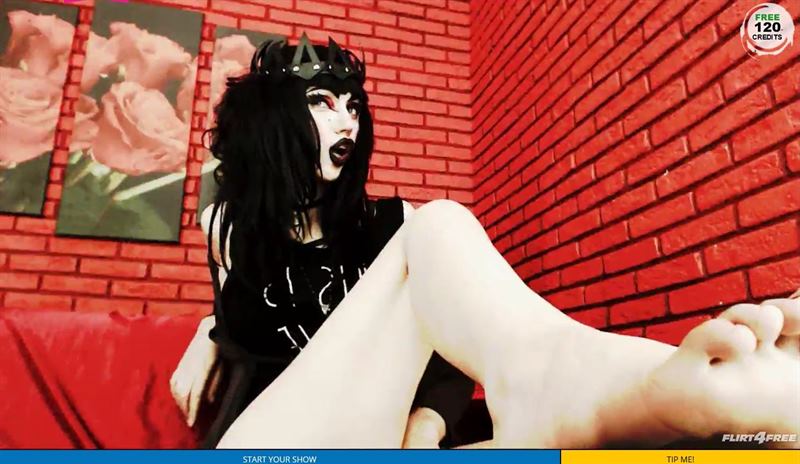 Flirt4Free has a time limit on how long you can spend in the free rooms as an unregistered user, but once you register, you can hang out for as long as you want. Unregistered users are muted in most of the rooms, but registered users can talk anywhere they want. Some users tip for requests in the free rooms, but it is less likely than on a freemium site.
Starting your show lets you select either a multi-user show or a private show. Cam2cam is available for free in both, however, for multi-user shows, only the original user to initiate the chat gets to turn on his webcam. Everyone else is limited to just chatting and watching.
---
ImLive.com
ImLive is a super low cost sex cam site. The site has a loyalty program that gets cheaper the more you use it. At the top level, you get up to 25% extra free credits with every purchase. While there is no way to directly search for live foot fetish cam girls, you can submit your fantasy, and the foot fetish experts will message you to organize a session.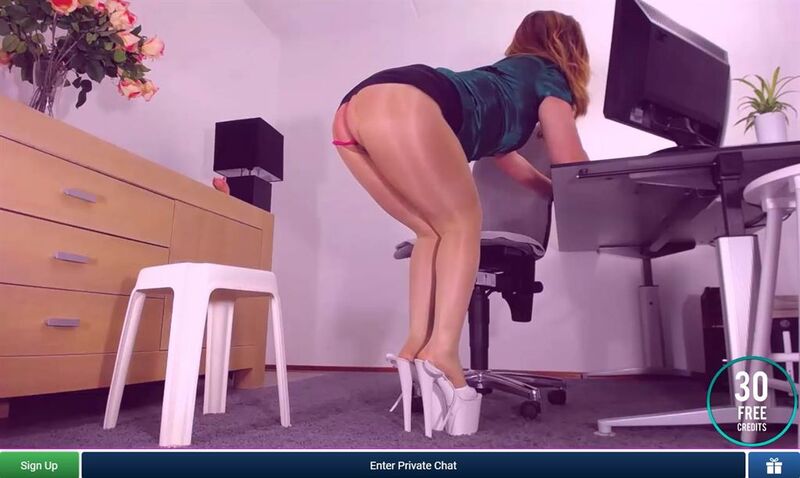 ImLive's free chat rooms can be accessed by anyone. You are unable to chat until you register, but once you do, you can chat before you've made a single purchase for a credits package. Do be aware though, that you won't get any nudity in the free rooms. Most girls won't let you tip for requests.
To get the ImLive models to perform for you, you are going to have to enter a private chat. They average $1.98 a minute, which is inclusive of cam2cam. If you pre-pay for longer sessions of 30 or 60 minutes, you can claim a significant discount on the price of the show.
---
C2CPorn.com
Unlike the other sites on this list, C2CPorn is not a sex cam site. It is an aggregate which collects all of the cam girls from 8 different sites. You can use C2CPorn to quickly and effectively filter through all of the cam girls that are tagged for feet across all the sites. You can filter by body type, ethnicity, hair color, and more.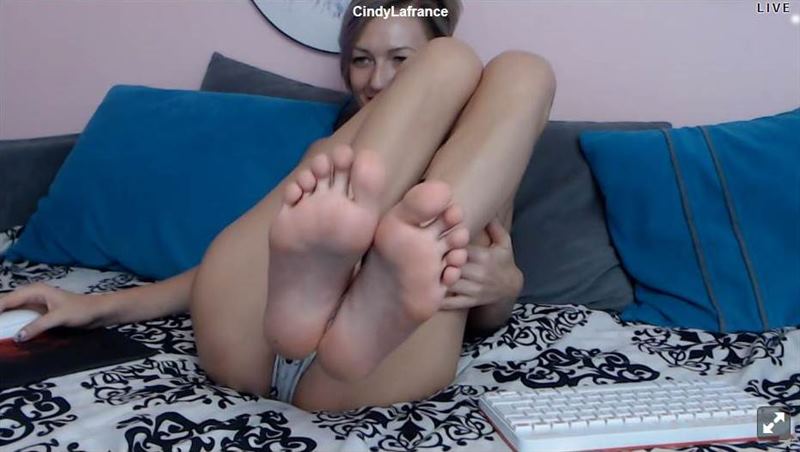 C2CPorn itself does not have any chat rooms of it's own. You can get live previews of most of the video rooms, helping you choose with which to proceed. The site provides you with a some basic information about the cam girls, including the tags the model chose for herself.
Since C2CPorn doesn't have any cam rooms of it's own, you will be directed to the chat room of the cam girl you are interested in. Once you register on the site you end up on, you will be able to talk to the model to organize a foot fetish webcam show.
---
LiveMindy.com
Unlike other sites where you have to buy credits or tokens, LiveMindy is a pay as you go cam site. You leave your payment details on file, behind a secure server and pay for only what you spend. LiveMindy has a conveniently placed menu on the right hand side with a direct link to all the Feet Fetish cam girls.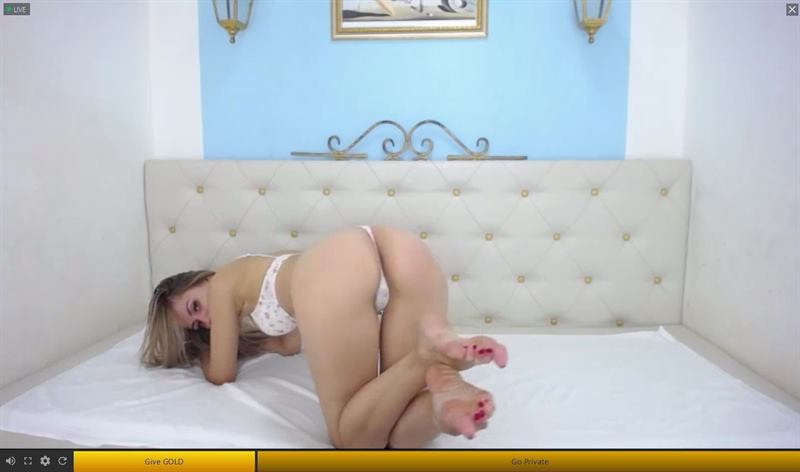 LiveMindy's free chat rooms rooms are completely free to watch, but to talk in them you will need to register an account. To register, you will need either a credit card or a PayPal account. Once your account has been created, you will be able to chat in any of the free rooms for as long as you want. You will also be able to tip for live foot shows.
Going private will give you increased intimacy with the models and will provide you with the option for cam2cam. The prices can be hard to estimate, as each model charges differently, with a price range ranging from $0.99 to $14.00. You should be able to find a room for under $3.00 a minute.
---
Sexier.com
A long time veteran in the field, Sexier has continued to improve upon the experience it provides. Sexier is a great low cost option for users who aren't too discerning about video quality. You can find plenty of feet cams on the site, but finding them is a little tricky. You need to go into the Advanced Search, select Fetish, then Foot Fetish.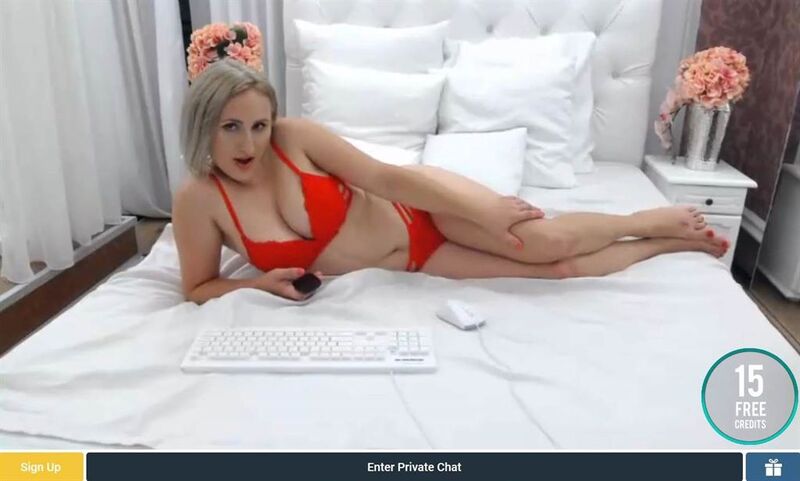 Sexier's free chat rooms are accessible to all. But, the free chat rooms can be considered as very tame. The cam girls do not perform for tips. They'll dance around and chat with you, but their goal is to get you to enter a private chat with them.
In privates is where the girls get frisky. They will perform what is asked of them, including foot worship, toe nail painting and more. Just make sure to talk to the girl prior to starting the show to make sure you're on the same page. The shows are average around $2.00 a minute, which is inclusive of cam2cam and 2 way audio.
---
Chaturbate.com
Chaturbate is the busiest cam site in the world. At any given moment, there will be several thousand webcam models online, with peaks of over 6,000 chat rooms to choose from. Searching for #feet is easy, though the tags aren't always correct. Always confirm with the model before paying for anything.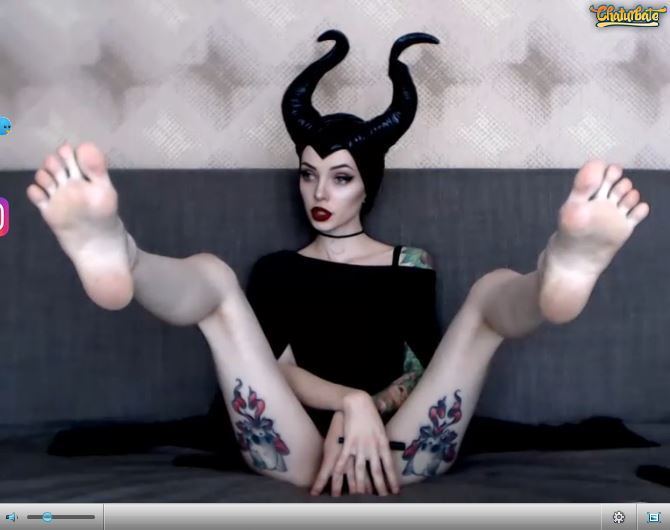 Chaturbate has a huge selection of free chat rooms in which there is always a ton of action happening. As a free user, you will be muted in the vast majority of the chat rooms. Most chat rooms allow all token holding members to talk, but others will necessitate a tip of at least 1 token. You will find feet and foot fetish based shows on many tip menus.
Since some rooms on Chaturbate have literally thousands of other users watching, going into a private show can be your only choice for alone time. The price starts at $0.60 a minute, with the hotter and more popular girls charging over $3.00 a minute. Cam2cam is not included, but can usually be tipped for separately.
---
Cams.com
Cams.com is one of the oldest names in the game. The site stayed ahead of the curve by being pioneers in the field of interactive sex cams. You can hook up your Lovense Max to the cam model's Lovense Nora via the Connexion feature. The left hand side menu give you the option to find Foot Fetish as well as Heels under Kinks.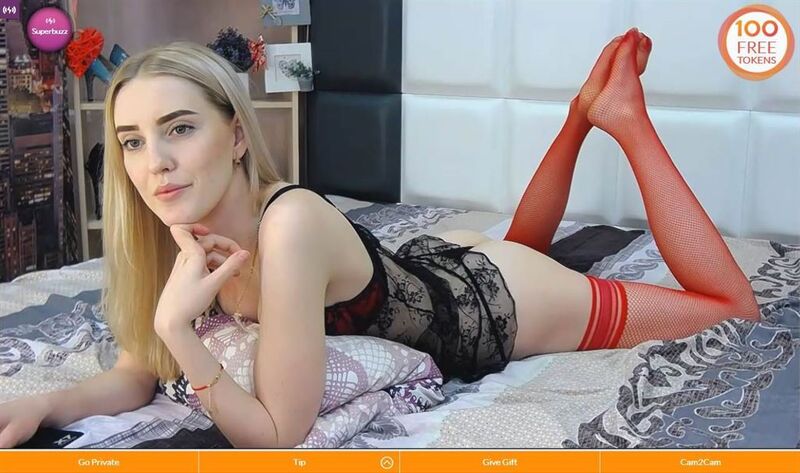 Cams.com has free chat rooms with limited nudity in them. Some of the girls sit around topless, but not much more than that. You can talk as a registered user in any of the chat rooms. However, not much action happens in the free rooms on Cams.com, users generally stick to the paid show types.
Most of the cam girls only get naked in Private shows. These shows cost an average of $3.00 a minute, which is not inclusive of cam2cam. Cam2cam is an additional dollar a minute. The Connexion feature isn't included either, if you want it, you will need to pay extra for it as well.
---
MyDirtyHobby.com
MyDirtyHobby is a German sex cam powerhouse. You will find all the dirty German porn you've always heard about. There's cuckolding, piss play, and plenty more hardcore porn. There is a huge selection of uploaded foot fetish videos to choose from. You can click on the Filters to select Feet under Sexual Preferences.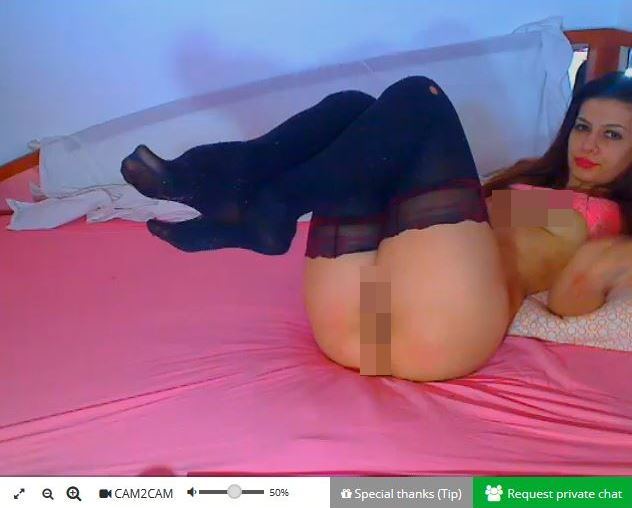 MyDirtyHobby does not have any free chat rooms at all. Pretty much nothing on the site is free. You will have to pay to enter the chat room and continue to pay for every minute of it. The price averages at around €2,00 a minute. You can cam2cam in these chat rooms.
The normal rooms are not private and can have any number of guests watching and talking to the model. However, the rooms open up like on Skype, so you don't see each others messages. To guarantee you are alone with the model, you will have to request a private chat, which if accepted generally doubles the price of the show. Privates enable 2 way audio.
---
BongaCams.com
BongaCams is the most popular free cam site in Europe. There are a ton of beautiful babes and great video quality to watch them all in. BongaCams has a lot offer, but is very far from perfect. There are tags for feet, but you can't search by tags. You will need to click on View All Tags then scroll through the whole list until you find #Feet or #Feet Fuck.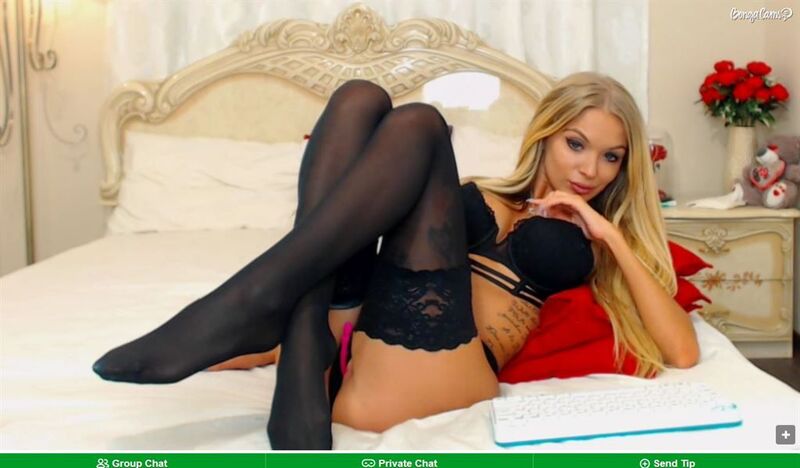 BongaCams has plenty of free cam rooms to choose from. There is a whole bunch of nudity and sexual acts including foot licking and foot worshiping. As an unregistered user, you will be bombarded with pop-ups to join. Once you join, you will get pop ups to buy tokens. After that, you will occasionally get pop ups about site features. Overall, the site is quite pop up heavy.
Private chats on BongaCams have a set price of $3.30 a minute, which is not inclusive of cam2cam. Some models will demand an additional tip for cam2cam, while others won't cam2cam at all. Between the pop ups and the prices, BongaCams is more of a last resort when searching for the best feet fetish cams.
---
Conclusion
If your goal is to watch girls showing feet on cam, our top recommendation is CamSoda. Between the site's beautiful girls, low prices, and free show recordings, there really are a whole lot of benefits to using CamSoda.
If you have the time, we recommend signing up to all of the sites. That way, you will be able to find the hottest girls on each site. It would give you the best selection, constantly. But again, if you want that one stop shop, really, do yourself a favor and check out CamSoda.
Back to all articles about sex cams
---