8 Sites Offering A Similar Experience To JerkMate
Last Updated
September 04, 2022
In our JerkMate review, we detailed what makes the site so different from other adult cam sites, specifically, how JerkMate serves as a random selection tool for all kinds of live sex webcams. While many popular streaming sites have their own versions of this random type of searching, they don't seem to advertise it. But what continues to make JerkMate unique is that it does it all in one place.
That said, everyone has their favorite live chat sites, and some of them may have made this list. So, here's everything you need to know about how to use the random browsing features of these top sites.
---
LiveJasmin.com
LiveJasmin is one of the best premium cam sites around, and nabs top spot on many of our lists, including this one. The reasons are many: Stellar HD rooms, stunning models you won't find anywhere else, promos, categories for budget-friendly shows, a great loyalty program, and 24/7 live customer service. With LiveJasmin, you're in for a luxurious treat.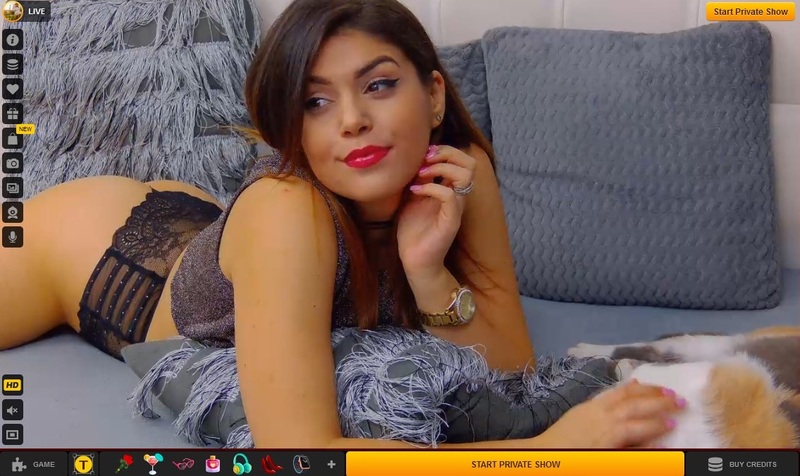 To start your random ride to sexy town, simply press the right or left arrow keys on your keyboard from inside any chat room. Just beware that once you leave a randomly selected room, you can't return to it. So as you spot screen sirens who get you all abuzz, be sure to add them to your Favorites before moving on.
Besides being expertly laid out, LiveJasmin has other exciting options, like Story, which is the site's adult version of social media, where models can upload personal videos and pictures from their lives off LiveJasmin cam. Also, you can useMobile Liveto chat with models streaming from their phones from wherever they happen to be.
When you're done pursuing random escapades, you always have LiveJasmin's  advanced search tool which allows you to make multiple choices in one go, like HD, Spanish, Fetish, and Petite, and see what showgirls you can find.
---
Flirt4Free.com
Flirt4Free is a fantastic live webcam site with a standalone Fetish Community dedicated to all things dark and kinky, with models in devilish niches, forums, and even educational articles.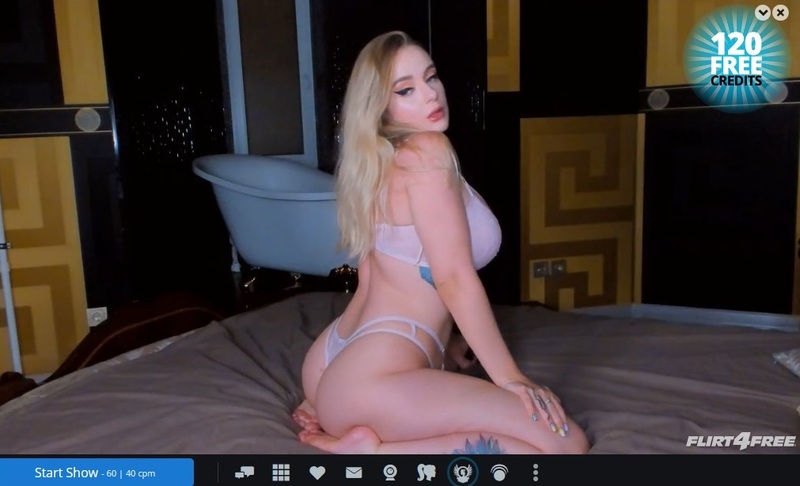 Flirt4Free lets you play the random game with all of its sensuous models. Enter any open chat room of your choice and hover your mouse on the right side of the video feed. An arrow will appear, and once you click it, you'll be whisked away to a randomly selected room. The best part is that if you make a mistake, or if you preferred the previous performer, repeating the same step in reverse will take you back to the room you just came from. You can use the left and right keys on your keyboard in the same way.
Flirt4Free does a good job at fostering a friendly and respectful online community environment and most rooms stream in fantastic HD quality. Articles, blogs, and the many active CommunityForumsused by Flirt4Free staff and models alike, bridge the gap between performers and patrons. Members can even post show requests that models can reply to and quote rates for. All these added extras make Flirt4Free a rather personalized experience, even when browsing randomly. Flirt4Free truly is a portal to pleasure.
---
Stripchat.com
Stripchat is the platform for zero-judgment, get your freak on, clothes off shows. Models in various stages of undress and contortion, raunchy and dirty, angelic and exotic, are streaming around the clock. Most rooms are 720p to 1080p HD quality, which is rare for a freemium site.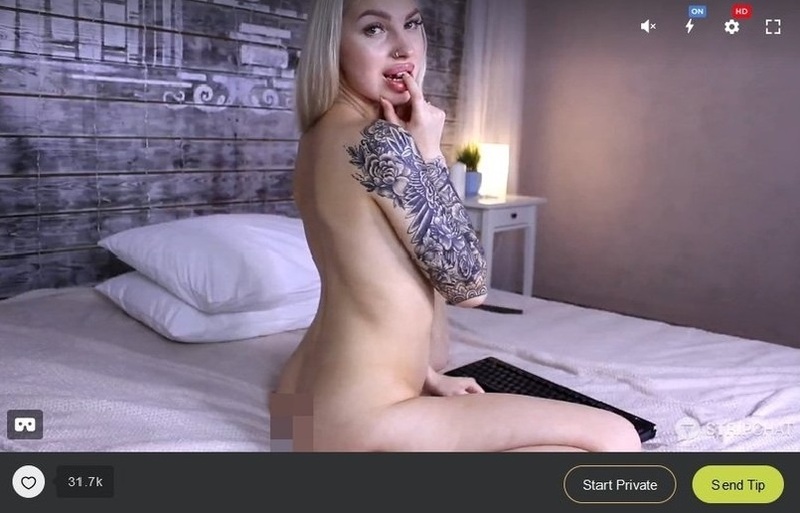 To use Stripchat's random function, use the Next Model button above any live stream. If you want go back to the previous room, just click on the arrow pointing left. Simple!
While this is all about random encounters, we would be remiss if we didn't mention Stripchat's exceptional category filters, including unique options like Yoga Granny, Colorful Asian, Athletic Colombian, Anal Arab, and many more that update daily.
Stripchat is one of few such sites that has virtual reality chat rooms. You can usually find at least 15 models capable of giving you thrilling stereoscopic live shows. These thrilling shows don't cost any extra, but you have to download the required app detailed on the site, and equip yourself with the necessary hardware. Don't worry, the VR Cams category has all the info you need to bring your virtual reality dreams to life.
---
Cherry.tv
Cherry.tv is one of the newest web cam sites, offering a variety of beautiful girls, cool homepage layout, and excellent HD-quality video streams around the clock. Many of the web cam models you will see here are quite fetish friendly, making for some entertaining live porn sessions in high-definition.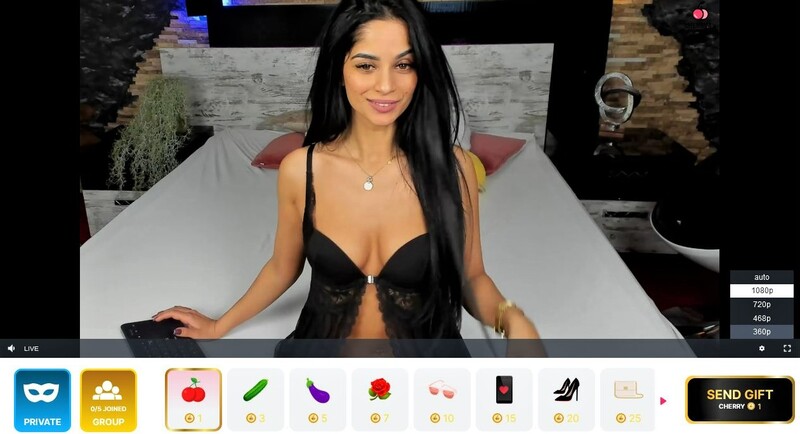 When you land on the Cherry.tv homepage, you will notice that the selected category is Featured, and this selection brings up a diverse selection of the site's cam models. The vast majority of these babes stream in excellent HD quality at 1080p. Selecting the Girls category will ensure that all displayed rooms are filled with top-notch female models. The site also displays Recommended cam rooms for you along the left-hand side of the page, while Top Models for the month are listed along the right-hand side.
Viewers interested in chatting with particular types of models can select from any of the available filters which are listed across the top of the available cam rooms. From Stripping to Latina, many of these offerings can help to connect you quickly with the models you want the most. The mobile version of the site offers identical functionality and stellar HD-quality.
The homepage has a clean and ad-free layout which makes it easy to enjoy loads of fun with raunchy babes as they strip, gyrate, and flirt in order to pull you into a private one-on-one session. Cherry.tv does not currently offer cam2cam, but as it offers some low-cost web cams, it is still an excellent experience.
---
RandomGirlsOnCam.com
RandomGirlsOnCam is a site created for those who love surprises, discovering new things, and experimenting. Like other similar sites with the same intentions, you can spend hours moving from one room to another, with almost countless cam girls at your disposal. There are several categories you can use to narrow down your search, or just roll the dice on a game of live porn chance.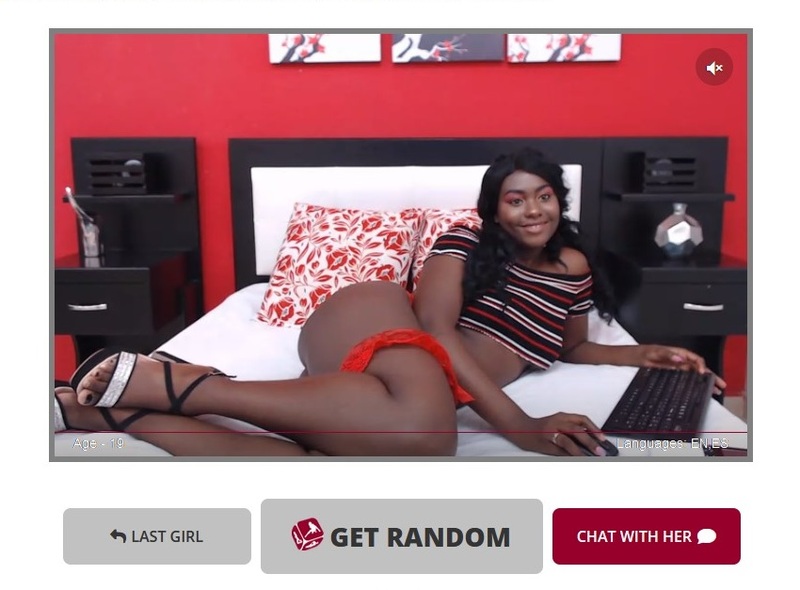 Well if the name doesn't say it all, RandomGirlsOnCam is all about random. On the main page — and any page thereafter, for that matter — you see a giant button to Get Random. This site's power is in its simplicity: It doesn't get old. RandomGirlsOnCam's endless rooms curated from multiple live cam sites means you just may never see the same girl again. The carefully selected results include an almost equal amount of premium sites, that will not show nudity in the rooms, and freemium sites, which will show you about as much as you can handle. Both kinds are completely safe and secure.
As you find sex bombs that tickle your fancy, the Chat With Her button redirects you to her live chat room. If it's a premium site, you'll get the chance to check her rates before committing to a private chat. Alternatively, on any of the freemium sites you can remain in the open rooms for free for as long as you want, as long as you're logged in as a site member, and as long as some people in the crowd are tipping.
---
BongaCams.com
Since its inception, BongaCams has won multiple adult webcam site awards. The user-friendly interface makes finding and using the site's wealth of options easy, and group shows are free once you register.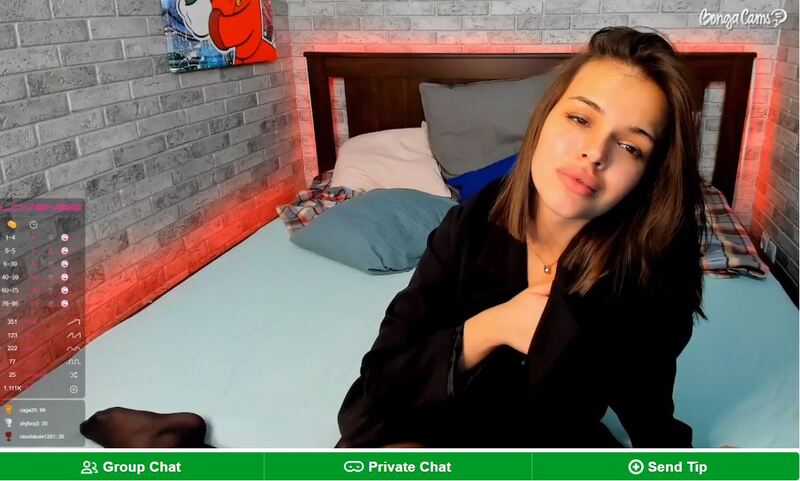 BongaCams has become synonymous with American and European webcam wonders in vast numbers. The site's top banner has options to sort by gender and the left-hand navigation has a drop down menu for different, more specific categories, from language to asset size.
Underneath any live feed you'll see two tabs — Previous Model and Next Model — which are self explanatory. The stream will switch to the next live cam girl in line. No other parameters are applied, making it totally random, just like JerkMate.
BongaCams' only real downfall is the relentless popup adverts that plague even registered users. Being a live streaming platform known for its regular promotions, contests, and theme shows, at least ensure you're kept informed of all that's on offer.
---
XLoveCam.com
The X in XLoveCam has to be its focus on gorgeous European cam models. There are babes from most of the other continents, but XLoveCam is. without a doubt, the destination for overtly wild cam partners with the Euro state of mind.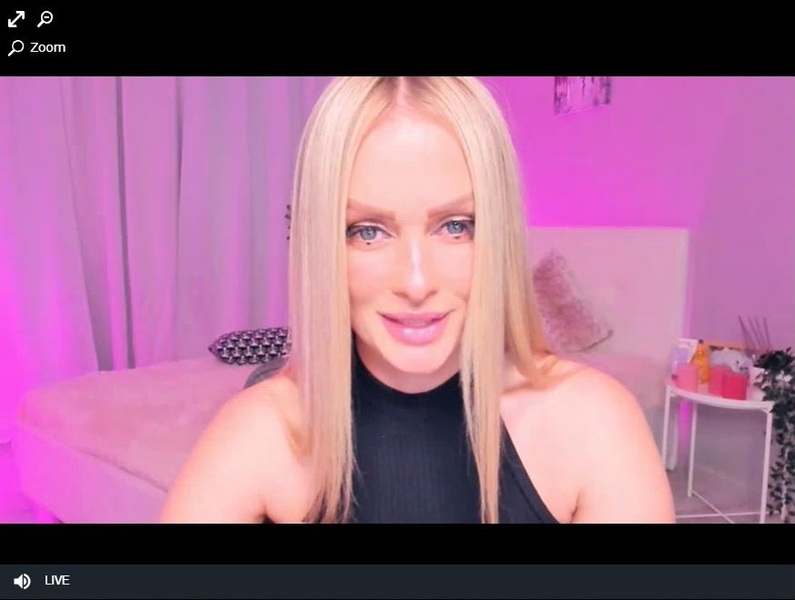 Two arrows on on either side of the raunchy performer's stream — one left and one right — will redirect you to a random room of another hot mama. It's important to note that if you apply any filters prior to doing this, like only HD rooms, for example, the random rooms you switch between will be within that category. Bonus!
Most webcams on xLoveCam stream in HD for optimal viewing. Additionally, the site's interface is specially designed for clear and easy navigation, including multi-option filtering to find cam girls who really match your taste. This is part of the reason XLoveCam is one of the best sites around for a 2way video and audio session.
XLoveCam's mobile site rivals the desktop version with optimal design and all the same functionality, including cam2cam. You can even maximize the video window to full screen view and the chat box appears as a transparent overlay for an uninterrupted view.
---
Chaturbate.com
Chaturbate is one of the biggest freemium platforms around with over 1,000 models to choose from at any given time. On top of that, rooms marked HD+ offer up to 4K hi definition streaming, which is unprecedented. To make sure the rooms you're viewing are in that quality, select the Options button on the top right, and check the box to Prioritize HD Rooms. This way, you'll never miss your girl's kinks and curves.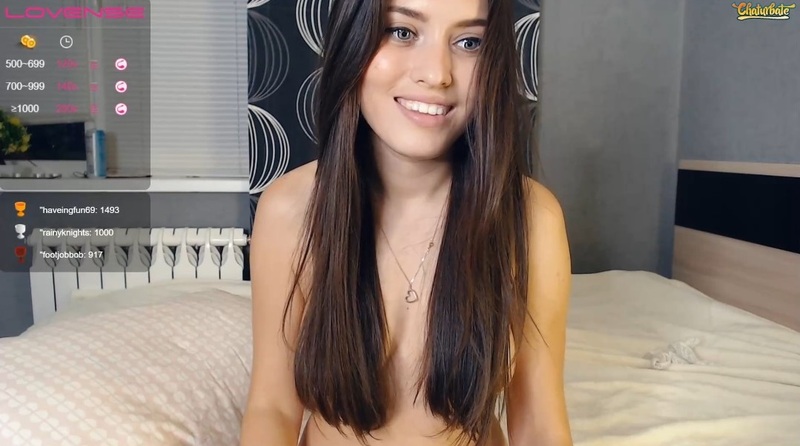 Chaturbate is the only site on this list that gives you multiple options to discover new worlds in random chat. First, there's Scan Cams, which gives you 15 second teasers in each room before switching, and Next Cam, which you can also do by simultaneously using Ctrl and /on your keyboard. Both these options are located on the top right of any chat room.
Then, there's More Rooms Like This to see other showgirls similar to the one you're watching. To the right of any live stream is a tiny arrow that lets you resize the feed. If you're all in and want to see her up close and personal, then hovering over the image reveals an icon to enter full screen view. Chaturbate also offers a great mobile experience with an easy to use platform.
Chaturbate is great for tip based experiences but less so for private shows. In fact, performers make so much in tips, that many decline to take private chats. We also recommend you try the Theater Mode and Interactive Full Screen viewing options, where the chat box and in-chat options become transparent overlays.
---
Conclusion
JerkMate is a fresh and fun site, full of beautiful ladies sourced from all over, eager to get busy in their live chats. The randomness of JerkMate's results adds to the thrill, like a fortune cookie you can't wait to bite into.
So, what could be better? Well, the eight sites featured here prove that there's still many more doors to open to random bliss. Beginning your new adventure with LiveJasmin is a sound choice. This premium site offers vetted models, secure transacting, an excellent mobile platform, and outstanding chat features.
Back to full list of sex cam blog posts
---