Stripchat Versus Streamate - Which Is Better and Why?
Last Updated
September 18, 2022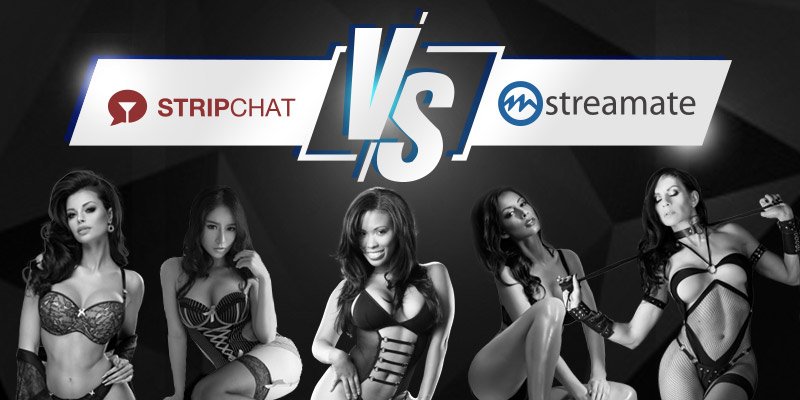 In a world with so many webcam sex sites, it's hard to know which site is better than the other. There are so many things that can make a site shine the brightest, and a lot of variables need to be considered. The way we see it, a freemium cam site that acts like a premium cam site is what makes a site great. And when you put Stripchat and Streamate side by side, there's no doubt that Stripchat does it better.
We examined and went through all the details we found that are the most relevant, such as model selection, pricing, video-quality and other features that just make one site stand out from the other. And though both sites are excellent in their own right, Stripchat is stealing the show.
---
Stripchat vs. Streamate – The Comparisons
---
What is Best About Stripchat?
Stripchat is a freemium sex webcam site that offers so much more than you can imagine. This site offers not only an insane amount of around 5,000 beautiful cam models always online, but also a huge library of any different type of category. On Stripchat, you'll be able to locate your perfect model, as the site lets you filter anything: the model's age, ethnicity, body type, and even hair color. Other than girls, you'll find couples, guys, and trans girls too.
There's a great mix of both amateur and professional cam girls on Stripchat, which makes it look a lot like a premium site. But unlike premium cam sites, here you'll notice that most of them get naked in the free chat rooms. And how can we talk about this site without mentioning the Virtual Reality cams? This is one of the few cam sites that offers VR cam shows to users who have the necessary equipment.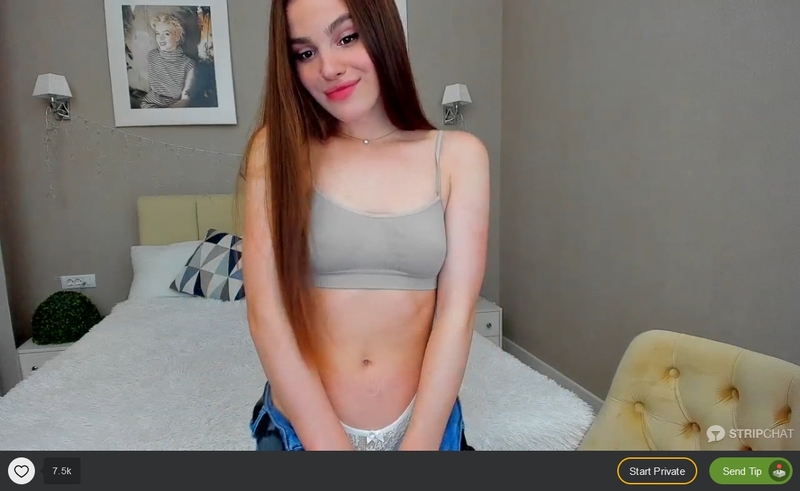 Stripchat Pros
Virtual Reality cams
Big model selection
Mix of amateur and pro models
Affordable privates 
---
What is Best About Streamate?
Streamate is a global live cam site, where exhibitionist models from all over the world unite in order to give a sexy show. There are around 2,000+ amateur and professional models camming at any given moment, and in every size, shape, and color. Streamate is one of the few premium cam sites that tells you exactly where the model is from, and every ethnicity is well represented here.
One of the best things about Streamate is the pay-as-you-go system, and there's no need to purchase any tokens or credits here, which is an interesting advantage when compared to other sites. The video quality is fantastic, and the majority of the rooms here are streaming in a mixture of HD and high-quality SD. And while most premium sites won't let their models get naked in the free chat rooms, Streamate gives a whole lot of freedom when it comes to showing off.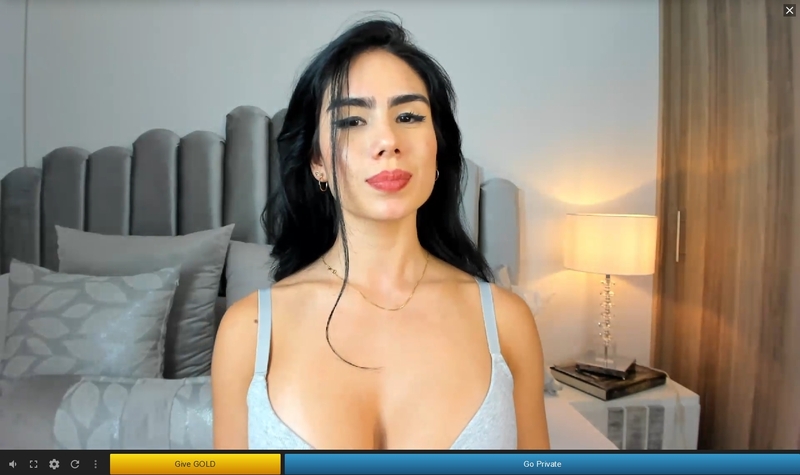 Streamate Pros
Pay-you-go system
HD video chat
User-friendly interface
Free C2C in privates
---
Stripchat vs. Streamate – Free Content & Options
Free chat rooms will be found in both of the sites, and you don't have to be a member or even log in in order to see what's going on in the rooms. Selecting any thumbnail picture will lead you to a model's room, which you can watch freely and without interruptions. In this sense, when talking about access to the free chat rooms, Stripchat and Streamate are very much alike.
However, when it comes to the action taking place in the free chat rooms, Stripchat is undoubtedly the best. A short glimpse at the homepage will reveal a fair amount of nudity, sex toys, and all the action you'll usually find on free cam sites. Streamate allows nudity in the free chat rooms, but the action you'll get isn't as wild as the one you'll get on Stripchat.
---
Stripchat vs. Streamate – Premium Content
Stipchat and Streamate both stack up when it comes to the private chats options, the purchasable content, and the private messaging. But in reality, Stripchat offers 8 different types of private shows to choose from, which can all be found easily on the nav bar, while Streamate only has 3 options.
Both of the sites offer content for sale, but it looks like the site that took it to another whole level is, yet again, Stripchat. Once you enter a room, you'll see all the model's content, which is a list of photos and videos. Stripchat not only has more content in terms of the amount, but the content you get is more like the content you see on premium cam sites.
Stripchat may be the winner of this round, but we have to admit that Streamate has better private messaging options, as you can send private messages to each and every model, and without paying a dime. Stripchat, unfortunately, allows private messaging only to their Ultimate members, and it's kind of pricey.
---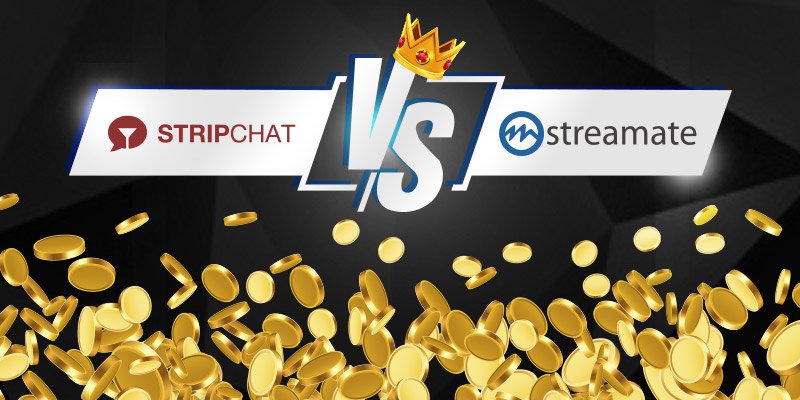 Stripchat vs. Streamate – Pricing Comparisons
When we talk about the pricing comparisons, the sites are far different from each other. While on Stripchat you have to purchase tokens, which are the site's currency, Streamate has a great pay-as-you-go system which is quite unique, and makes it stand out from any other webcam sex site.
In the table below, you'll see the price per currency and the best package offered on Stripchat, in contrast to Streamate, which doesn't require any purchase of credits and tokens. But there's a downside to it, as Streamate doesn't offer any bonus or discount.
This is a tough one, but a decision must be made. So which site is better when comparing their pricing?
| | | | | |
| --- | --- | --- | --- | --- |
| Cam Site | Site Currency | Price Per 1 Currency | Best Package | Bonus |
| Stripchat | Tokens | $0.09 | $199.99 | Yes |
| Streamate | Pay-as-you-go | — | None | No |
Interacting with any cam model on Stripchat is going to cost you. You can use the public chat if you're feeling like complimenting the model or asking from them to do stuff, but they'll likely ignore you. Purchasing tokens is going to be necessary, and the prices are very affordable. One token costs $0.09 only, and the best package will cost $199.99, plus, the bigger the package you choose, the cheaper a token will cost you.
Now, Streamate won't ask you to purchase any sort of special currency, and it's great when compared to Stripchat, where you'll need to re-stock your number of tokens when you'll be running out of them. The pay-as-you-go system of Streamate allows you to stay in the chat as much as you want, and never worry about being distracted by the site's binding currency.
That's all find and good, but what about the amount of money you'll be spending? This is where Stripchat beats Streamate, as it's considered as one of the cheapest cam sites. On Stripchat, you know exactly how much you're spending, as opposed to Streamate, where you're probably more likely to spend a lot of money without noticing it, especially if you'll find yourself in the middle of a hot chat.
So, in that case, considering the pricing options of both of the sites, it seems like this round remains undecided, and therefore, this is a close tie.
---
Stripchat vs. Streamate – Private Chat Show Rates
| | | | |
| --- | --- | --- | --- |
| Cam Site | Average Private Chat Rate | Cheapest Private Chat Rate | Activating Cam2Cam in Privates |
| Stripchat | $2.40 a minute | $0.80 a minute | Included in private chat rate |
| Streamate | $2.70 a minute | $1.00 a minute | Some models charge extra |
Private chat and show rates differ from site to site, but one of the sites that offers one of the cheapest options is Stripchat. Having a private show there will cost you on average $2.40 a minute, whereas the cheapest rate stands at $0.80 a minute only, as you can see in the table above. These prices are relatively cheap, and when you compare it to those of Streamate, the difference is pretty clear.
However, you can notice that Streamate rates are not that expensive either, as they actually charge only few cents more than Stripchat for a private chat or show. But though Streamate rates aren't that high, what makes Stripchat better is not only the fact that activating cam2cam is already included in the private chat rate with most models, but also the many options that will help you to save money on Stripchat.
---
Stripchat vs. Streamate – Show Types
The number of show types on both of the sites is similar, but what you get is completely different.
On Streamate you can choose between: a free cam chat, a multi-viewer semi-private show called Gold Show, a Private Show, or an Exclusive Private Show. Out of these 4 options, only the exclusive private show is actually an intimate 1-on-1 with the model, and it's also the most expensive one when compared to the others.
On the other hand, on Stripchat you can choose between: a free cam chat, a Private Show, a Spy Show, and the cream of the crop, the glamorous VR Shows. The number of available VR rooms may seem quite low, as there are about 30+ rooms available at any given time, but there's no doubt that this experience is going to be the next level thing that will lead the webcam world into the future.
Stripchat is the obvious winner here, but Streamate's Gold Shows are a cheap way to enjoy a performance, thought the model will be entertaining any number of users at the same time.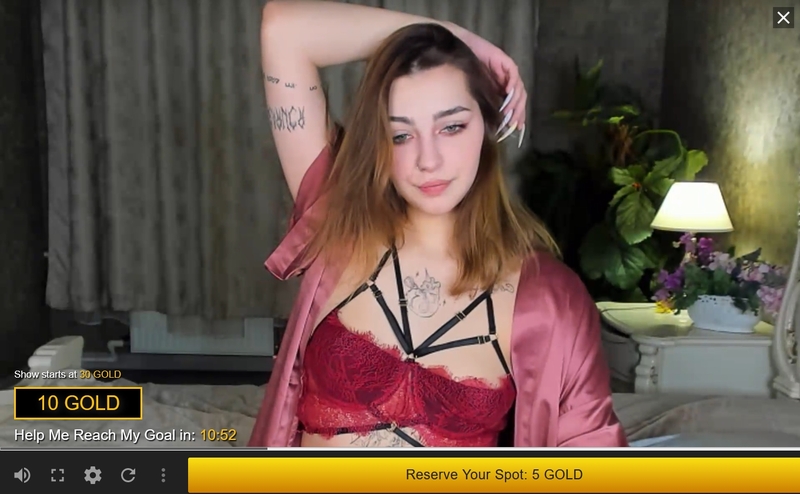 ---
Stripchat vs. Streamate – Chat Room Features
Streamate has lots of cool features, which are mostly related to the filters you can adjust. They are not perfect, and definitely not always accurate, but they are still fun. On the preview snapshots into a cam room you'll see a flag showing where the model is from, and tipping is done easily by giving as much Gold as you choose. But the best feature on Streamate is the option to activate cam2cam in privates for free.
Stripchat also has nice features, but unlike Streamate, not every room snapshot has a country flag. And though tipping is done in a similar way, the option to activate cam2cam on Stripchat isn't always available, and even when it is, it may or may not cost money extra.
---
Stripchat vs. Streamate – Webcam Streaming Quality
The webcam streaming quality is one of the most important things, and it can change the whole experience. Stripchat understands this very well, and it's video quality is definitely the best out of the two sites. Most rooms are streaming in SD or HD quality, with a large selection of HD 1080p webcams. Rooms streaming in HD only can be found in the categories list, under the letter 'H'.
On Streamate, it seems like most rooms are set to HD 720p quality — but since there are many amateurs — it doesn't always pass as such. Besides, there's neither an HD category nor HD indicator, which basically means you'll find out what is the room video-quality only you when enter it.
Stripchat has better webcam streaming quality than Streamate, and that's without even mentioning the VR cams.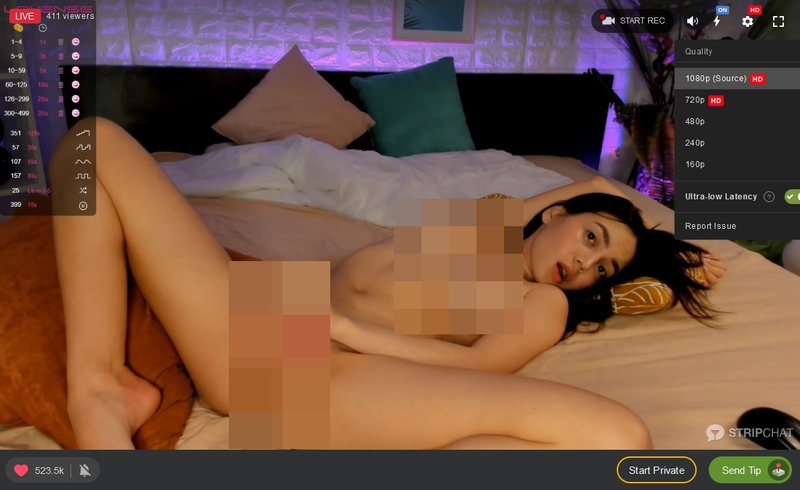 ---
Stripchat vs. Streamate – The Webcam Models
On average, you'll find around 5,000 streaming live 24/7. This number is insanely high, and anyone with an insatiable hunger for live porn will find something they like. The majority of the rooms are populated with beautiful cam girls, but no gender is neglected, and you'll also find couples, guys, and trans models, all camming in a mixture of both professional and amateur performers.
Streamate only offers around 2,000 models on average, and they are divided into 2 main sections: Girls and Guys. However, couples and trannies can be found under the Couples and Transgirl categories on the nav bar, and honestly, Streamate is very inclusive when it comes to the representation. As opposed to other premium sites, Streamate offers more than just polished super-models, and you'll find cam girls from every age group, color, and size.
This could have easily been a tie, but the fact the Stripchat has more models and so many categories makes it a winner.
---
Stripchat vs. Streamate – User Features
This one is easy. Stripchat offers a VIP program called Ultimate Membership. This membership will unlock a bunch of features:
Send as many Private messages to any model
Get a special badge in chat rooms
Hide your username by activating Invisible mode
Use fun and naughty emojis
Moderate rooms as Knight
Anonymous tips
24/7 priority support in live chat
Since Streamate doesn't have any form of membership club, the winner is naturally Stripchat.
---
Stripchat vs. Streamate – Search Tools
Looking for the perfect cam girl can be challenging. On many sites, the models are free to tag themselves as much as they want, and by any possible tag. Therefore, you might get a blond girl when you're actually looking for a hot brunette, or even a Caucasian babe who, for some reason, found herself standing side by side with sexy ebonies. One of these sites is, unfortunately, Streamate.
On Stripchat, the search tool is more accurate, and the chances to get the girl you want are higher. Try any of the categories, there are loads of them. Find the All Categories button, which is the last button on the lower left corner of the site, and check out the abundance of categories you can choose from. You'll be able to filter models, categories, countries, and even the tip menu by selecting the filter button on the search box, which is located in the upper center of the page.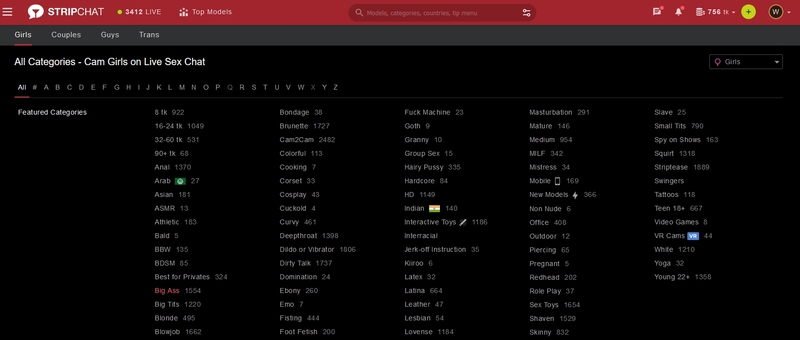 ---
Stripchat vs. Streamate – Help & Support
When considering the site's help & support, Streamate has far more options. While on Stripchat the contact support is merely a request you submit on a page, Streamate will let you contact them by a live chat support, over WhatsApp, or via email. To get to this section, just look for the Support button on your account profile, it's located in the upper right corner.
And though Streamate is the winner of this round, Stripchat FAQ is very helpful and it covers everything you ever wanted to know about the site and the way it functions.
---
Our Final Verdict
If you're a type of person who doesn't want to commit to any cam site, then the Streamate pay-as-you-go system is going to be your pick.
However, after comparing both of the sites and taking under consideration all the above details, we've come to the conclusion that when it comes to model selection, categories, HD video-quality, and so much more — Stripchat is better than Streamate. This site truly has fantastic options, and stands out in almost every regard when compared to the other.
Back to full list of sex cam blog posts
---