LiveJasmin Versus ImLive - Which Is Better and Why?
Last Updated
September 18, 2022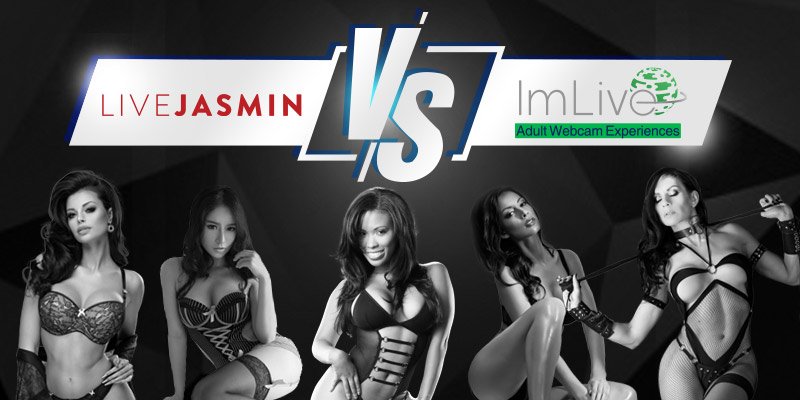 Picking is hard when it comes to two live cam sites that are so well-known, even in pop-culture, as unbeatable premium webcam sites, with equally unparalleled performers. But one site has to be better than the other, and in this case, LiveJasmin takes the top spot. Though ImLive has more unique features, more options for those who like to see skin in the open rooms, and is cheaper — LiveJasmin is the clear winner when it comes down to a complete site experience, a killer mobile cam2cam platform, 24/7 live support, performers that can transfix while fully clothed, and a luxurious feeling that we all enjoy, and only LiveJasmin can provide.
---
LiveJasmin vs. ImLive – The Comparisons
---
What is Best About LiveJasmin?
The best thing about LiveJasmin is the feeling you get when you browse it, even before the fabulous performers start to work their charms on you. The professionally taken profile pics are gorgeous, the ladies are clearly skilled at what they do, and you simply know you're in good hands. This site is best for those that have some change to spare, and also look for great HD quality and ladies you can really converse with, and then get them naked in private.
The site offers over 1,000 models (1500 during peak hours), and they are sorted into categories which are extremely accurate. The dedicated Fetish section is great, and instantly shows you dungeon-like rooms with accessories, whips, chains, and sex toys. There are also great trans models, couples and lesbians, so those that love variety will feel right at home. Most models have bios that include pictures and videos, which you can purchase for credits. Read our full review of LiveJasmin to learn more.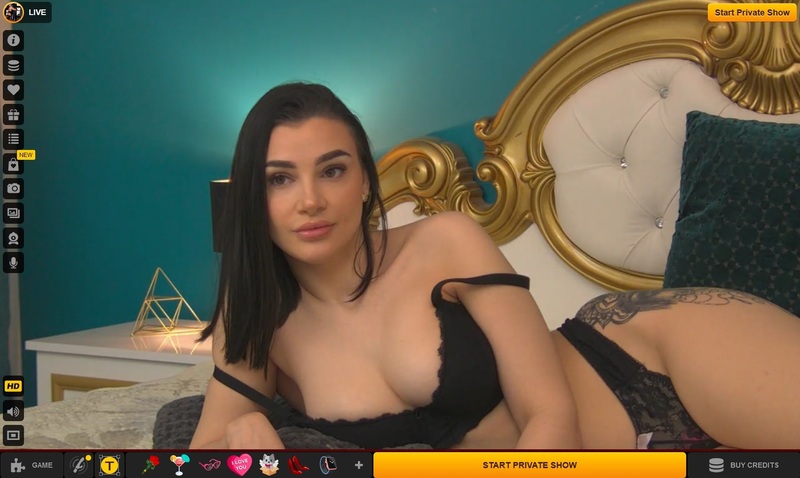 LiveJasmin Pros
The best pro models in live cams
Accurate categories and filtering
HD quality cams and HD filter
Multiple chat types
---
What is Best About ImLive?
The best thing about ImLive is a community feel that goes along with a site, and its fans, that have been together since the early 2000's. Not one to rest on its laurels, ImLive has stayed on top of the latest technology, also offering one of the best mobile cam to cam platforms in the biz. The site is extremely member-centric, providing a beautiful member's page that not only shows you what's on offer, but gives you all the info you need to find you favorite girls, and favorite features.
ImLive has around 600 models (800 during peak hours), categorized on the left side filter. It's a real mix, which many users will love, of veteran ladies and those just starting out as live cam models, and there are also plenty of contests to gain visibility on the site. Some models offer a short bio and some pics/vids, but these are mostly Top Hosts, which you can find on the top left. If there's a particular model you really like, you can join their Discount Club and pay every month to get their media for free. Read our full review of ImLive for more analysis.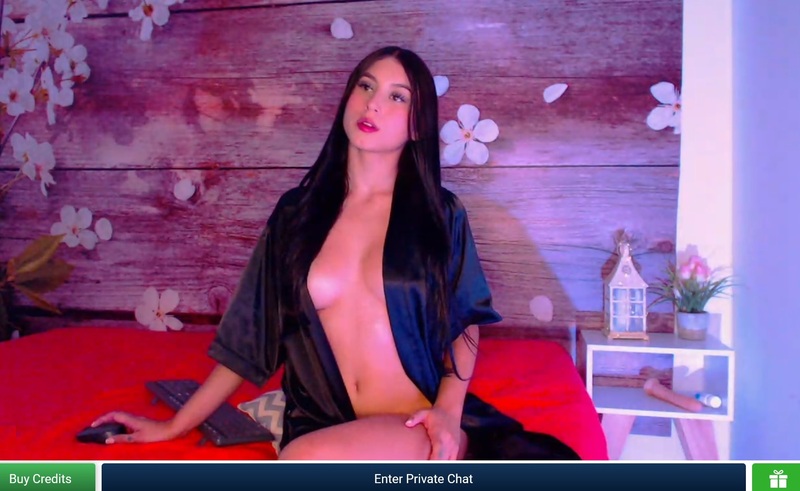 ImLive Pros
Cheap premium chats with c2c
Great mobile platform with cam2cam
Fun member's page
Unique site features
---
LiveJasmin vs. ImLive – Free Content & Options
| | | | |
| --- | --- | --- | --- |
| Cam Site | Free Chat | Free Nude Shows | Free Content |
| LiveJasmin | Yes | None | Yes |
| ImLive | Yes | Rare | Yes |
Freemium cam sites are those that give you plenty of sex and nudity in their open rooms, and even free full-length videos and show recordings at no extra cost. But our two contenders are both premium, and claim to have no nude models in the open cam rooms. LiveJasmin models adhere to this rule, while some ImLive performers do not.
As far as content, such as pictures, videos and the like, some sites give away free content and some don't. ImLive provides registered members with free content but it depends on the models. Some will offer free content in their bio, and some only for sale. Also, under the Videos category up top, you can watch free previews for shows and even full contest videos. However, you must be a Bronze member for this privilege. All you need to do to become one is purchase any amount of credits on the site.
---
LiveJasmin vs. ImLive – Premium Content
| | | | |
| --- | --- | --- | --- |
| Cam Site | Private Chats | Content For Sale | Private Messaging |
| LiveJasmin | Yes | Yes | Yes |
| ImLive | Yes | Yes | Yes |
As LiveJasmin is one of the best premium cam sites in live cams, it offers quite a wide variety of premium content on the site. In addition to the models selling their own pictures and videos, the site also has a Stories section on the left, that is similar to Instagram, with daily updates from your favorite girls. These updates are sometimes free, but mostly when it comes to NSFW content they upload, you need to pay to check them out.
ImLive offers much less from it's models, but does have a vast Videos library offering videos, some for free and some that you need to pay for. You can also purchase a model's Discount Club membership and get premium content.
---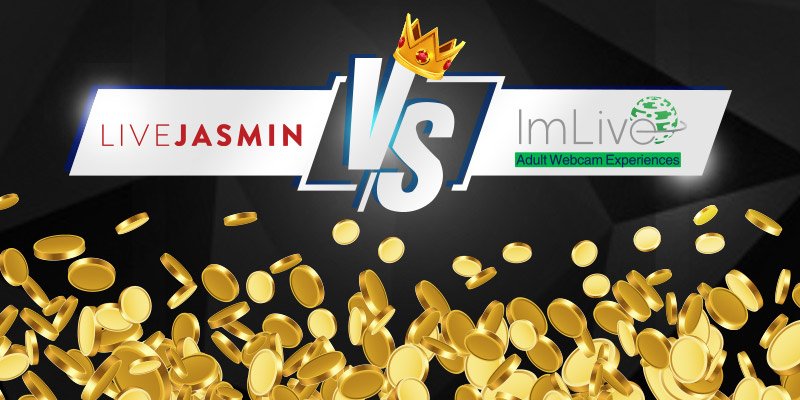 LiveJasmin vs. ImLive – Pricing Comparisons
| | | | | |
| --- | --- | --- | --- | --- |
| Cam Site | Site Currency | Price Per 1 Currency | Best Package | Bonus |
| LiveJasmin | Credits | $1.13 | $178.99 | Yes |
| ImLive | Credits | $1.15 | $114.95 | Yes |
There's no wonder why ImLive is on our list for cheapest cam sites, as it boasts some of the lowest rates not just for a premium site, but in general. Also, ImLive gifts you up to 100 free credits, worth a staggering $114.95 when you make your first purchase.
LiveJasmin is more expensive, and there's some "math" do be done to calculate if purchasing is worth the expense, as the packages differ. LiveJasmin does give you 9.99 free credits, worth $10 when you validate your credit card, and prior to your purchase of credits, you can Spin the Wheel for a chance to win double your credits on your purchase.
---
LiveJasmin vs. ImLive – Private Chat Show Rates
| | | | |
| --- | --- | --- | --- |
| Cam Site | Average Private Chat Rate | Cheapest Private Chat Rate | Activating Cam2Cam in Privates |
| LiveJasmin | $2.40 a minute | $1.20 a minute | An additional fee is required |
| ImLive | $2.50 a minute | $1.00 a minute | Included in private chat rate |
ImLive wins easily with it's super low prices that include webcam to webcam action. But it's up to you what you prefer: Pay much less and get so-so HD quality, or pay much more but get a pro model and great HD? This question depends on the user, for sure. If you would like to know more, we have covered all the ways to save money on LiveJasmin.
---
LiveJasmin vs. ImLive – Show Types
This category goes to LiveJasmin, as it offers more types of shows, which also helps with the higher prices you need to pay for c2c private webcam chats.
Show Types on LiveJasmin — Free chats open to all, Private chats with the option of webcam to webcam live chats, with additional payment (On mobile too). Other show types include:
VIP Shows - You purchase a ticket to book your place in the show, until the model has reached her goal after multiple users have paid the ticket price. If the goal isn't reached, the show doesn't start and you get refunded your credits.
Video Call - Models that are technically offline, they're not performing, but are available for special calls, for the right price, just for you.
Mobile Live - A fun category which is also cheaper, in which the models stream for their mobiles, and you get a more intimate view of their worlds, like their homes, friends, pets, and what they do in their real lives.
Show Types on ImLive — Free chats open to all, Private chats with the option of webcam to webcam at no cost (On mobile too). There's also one other option:
Candy Shows - Multiple user shows that are much cheaper and require you to tip so the model reaches the goal before the show starts. If the goal isn't reached, the show doesn't start and you get refunded your credits.
---
LiveJasmin vs. ImLive – Chat Room Features
LiveJasmin easily wins this one too. The room offers an HD option to select, volume and opening up the screen to enlarge it. But, depending on the model, it also offers unique gifts relevant to her speciality, as well as an interactive toy option you can control. On the left side you can see all the other options, such as the model's bio, purchasing credits, favoriting her, gifts, a special menu for sex acts and their cost, pictures, and cam2cam controls.
ImLive models only have volume and screen size that you can adjust. Those that have interactive toys will have an option on the right of the screen for you to give credits to operate the toy. You can also buy them gifts (ImLive's version of tipping).
We should note, however, that ImLive does have two of the best site-exclusive features around. Groupcams, that will open up another chat next to yours and will allow you to invite another model/s to the chat. And Fulfill your Fantasy, best for niche fetish cam fans, that lets you submit your greatest desire to the models forums, who then bid of the pleasure of making your fantasy come to life.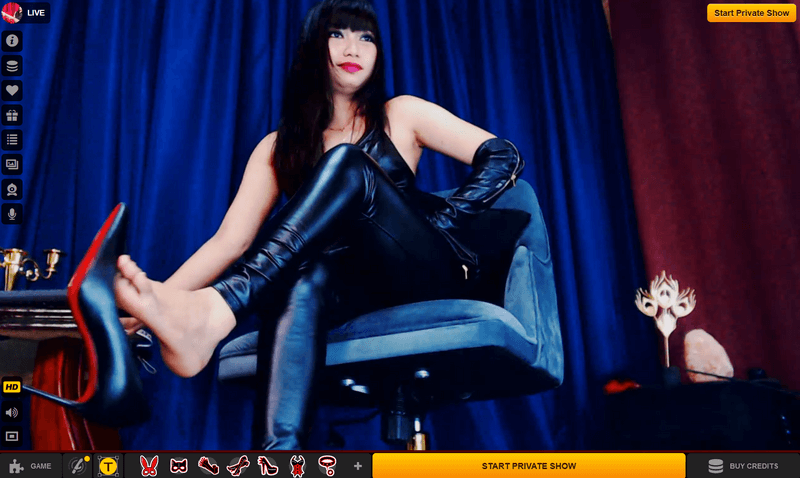 ---
LiveJasmin vs. ImLive – Webcam Streaming Quality
This battle is a walk in the part for LiveJasmin, that blows ImLive out of the water in the HD category. Firstly, on the left sided filter, LiveJasmin gives you the option to sort and view only rooms with HD quality, 720p. You can also use the advanced filter and add it along with other categories you like. In general, most models on the site stream in HD, it's part of their requirements to become features on the site.
ImLive has one major issue, which unfortunately is a really important one, especially on such a premium site — Its webcam streaming quality. Most models still stream either in SD or HQ and it's a huge downer to find a stunning goddess and not being able to properly view them in crisp and clear webcam broadcasts. Also, there's no HD filter, so you have no idea if the room you're entering will have HD quality or not.
---
LiveJasmin vs. ImLive – The Webcam Models
Though it's a mattar of preference, pros or amateur live cam models, LiveJasmin still wins, as it offers over 1,000 performers in countless categories, and even sub-categories for specific users, such as Hot Flirt and Soul Mate for those looking for more of a GF experience, Fetish models for those looking for kinks, Boys, Transgirl models, Couples and Lesbian couples as well. Unless you choose the amateur option, these ladies are the real deal, glam babes that work full-time as webcam performers.
ImLive has a mix of both pro and amateur performers, but there's no real way to separate them when you use the filter on the left. New Models could also be pros, so that's not a helpful category in that regard. There is a Friends & Romance category, but unfortunately is offers few ladies to choose from. There are Men and Trans categories, as well as a Couples category, which offers both straight and lesbian duos.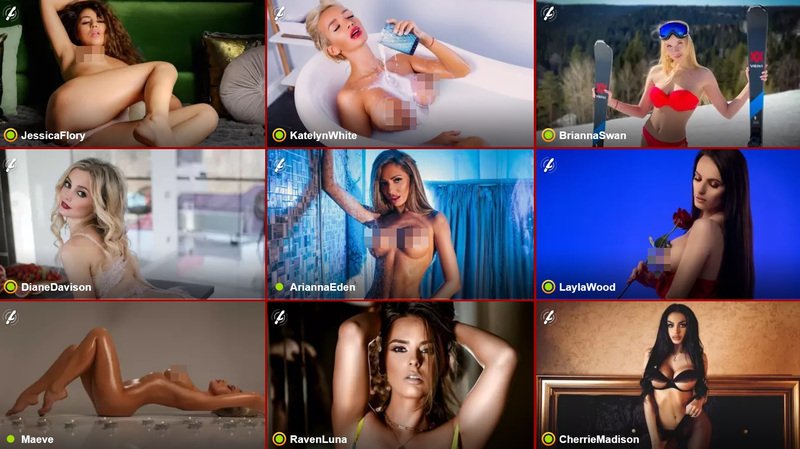 ---
LiveJasmin vs. ImLive – User Features
ImLive is king when it comes to how it treats it's members and what it gives them. The ImLive membership costs nothing, and is actually a rewards program, which raises you up in accordance with how much you spend on the site. For example, you become a Bronze member just from making your first purchase and already receive: Access to all hosts galleries, free videos and free intros to all premium videos, free pornstar shows, and multiple discounts.
LiveJasmin doesn't have a premium membership, but does have a loyalty program of sorts called Club Elite. You earn points by purchasing credits and using it on the site, and your status rises from Crush to the top tier of Casanova. Unfortunately, these are just titles. You don't get perks and benefits.
---
LiveJasmin vs. ImLive – Search Tools
LiveJasmin takes this category, as it offers two kinds of filters. The basic one on the left with all the categories, including Trending Tags for those who want to go with the wisdom of the crowd and branch out from their usual inclinations. In addition, on the top right by the search bar you'll find an advanced search, which gives you the option of the same categories, but you can make multiple choices, as many as you like. Few sites in all of live cams offer this.
ImLive, for some reason, in addition to not having an HD filter, also "hides" its fetish filter too. On the left you have all the site's categories, and if you select Fetish, all the models come up. Then, and only then, a brand new drop down menu will appear on the top right of the page with hard core topics for the most extreme fetish user. The reason for keeping this filter in this location is perplexing, as so many users love fetish categories.
---
LiveJasmin vs. ImLive – Help & Support
Though it's a tough choice, as both sites offer 24/7 live support, we gotta give this one to ImLive. Not only does it offer multiple ways to reach customer care, it also provides an FAQ page, and the member's page itself is almost overwhelming with information and notes about everything the site has to offer. When speaking of support and also that feeling as a valued member, ImLive takes it. To see the most often asked questions about ImLive, please read our ImLive FAQ page.
LiveJasmin is also impressive in this category, offering 24/7 support as well as other multiple options to contact the site. Yet, it does not put as much effort for the user to feel a part of the site, and there's also no member's page. To learn even more about LiveJasmin, please see our LiveJasmin FAQ page.
---
Our Final Verdict
ImLive is a site offering a user experience that makes you feel at home, it's cozy and comfortable, with a fun user interface and member's page, some great ladies that perform well, and it's even a candidate as a live cam alternative for LiveJasmin, if you're on a tight budget. But there's no comparison to the mega-premium site of LiveJasmin. The multiple filter option, the level of customer support, an impressive selection of kinky webcam fetishes to, a free live cam trial prior to purchasing credits, a mobile platform with cam2cam that shines, and the very talented webcam models that grace the site.
Back to full list of sex cam blog posts
---