Chat with the Hottest Asian Webcam Girls on Best Asian Cam Sites
Last Updated
September 02, 2022
When it comes to finding Asian cam girls, some cam sites make it easier than others. These are the 13 best webcam sites for Asian cams. Each site is unique, offering a different selection of models and features. We will be describing each site, listing which regions of Asia can be commonly found and making note of average prices.
---
Stripchat.com
While Stripchat looks like a premium site, it is filled with free nudity and operates like a freemium tip based site. The site features an incredible selection of Asian webcam models, with a separate tag for Indian cam girls as well. In the Asian section, you will find Japanese, Korean, and Chinese cam girls, as well as girls from other regions. Private shows start from $0.80 a minute.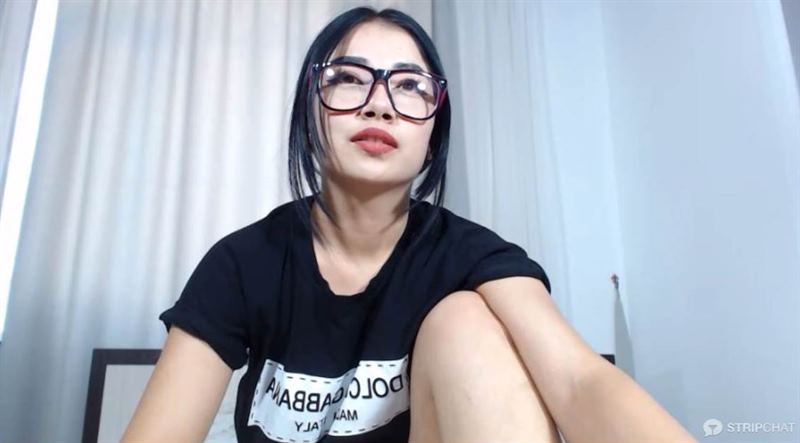 You can watch the rooms on Stripchat for as long as you want without registering, but you will be muted in virtually all rooms. Registering will give you the ability to chat in most rooms as well as the option to enter the hourly raffle for the chance to win some free tokens. Many users tip for requests, flashes, and goals in the free rooms.
Private shows can easily be found in the $1.60 to $2.40 a minute range. These shows are not inclusive of cam2cam, as cam2cam is considered as a separate show mode. Most cam girls charge extra for the cam2cam show type, but you will find that some actually charge less.
Stripchat is a great site with a lot to offer, even if the customer support options are somewhat lacking. There are plenty of Asian models and many of them come from highly sought after countries like Japan and Korea.
---
LiveJasmin.com
LiveJasmin stands at the forefront of sex cam sites in terms of quality and customer support. The site features an amazing selection of Asian cam girls, mainly from Thailand and the Philippines. The site is premium-based, meaning that the girls do not strip for tips in the free cam rooms. Private shows start for as low as $1.20 a minute.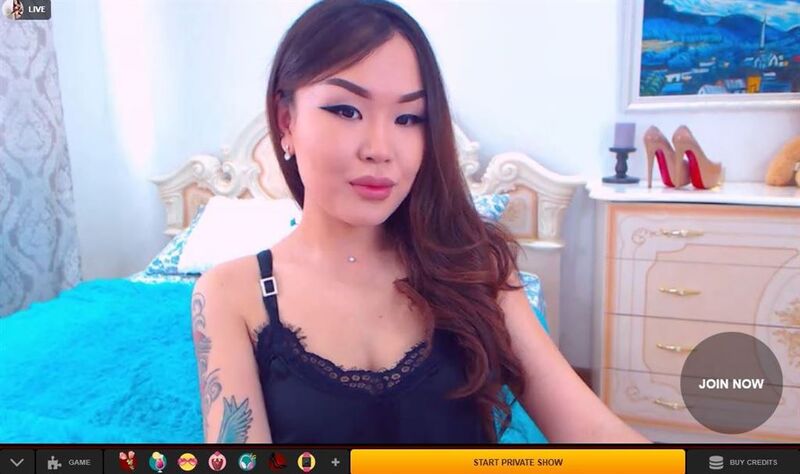 Before registering, you can watch the cam rooms and chat in them for 10 minutes before the registration window pops up. The free registration gives you unlimited time in the free chat rooms, but there isn't much action there. The free rooms are there so you can get to know the models better, to find out if they will perform your kinks in private shows. 
Private shows have an average price of $2.20 a minute. This price is not usually inclusive of cam2cam or 2-way audio, each of which has an average cost of $1.10 a minute. While this price is high, LiveJasmin is one of very few sites to offer both options on mobile devices as well.
Overall, LiveJasmin is more expensive than the competition, but what you get is top-notch Asian cam girls who speak good English and are well-versed at performing on camera.
---
CamSoda.com
CamSoda is a freemium cam site with a range of site extras that make a private show with a hot Asian babe a gift that just keeps on giving. You can either enjoy a free tip-fueled show with one of the platform's many kinky Asian princesses or pay for a recordable NSFW private show with a skilled webcam model based in Asia and streaming in HD. Exclusive show rates are cheap starting at just $0.50 a minute.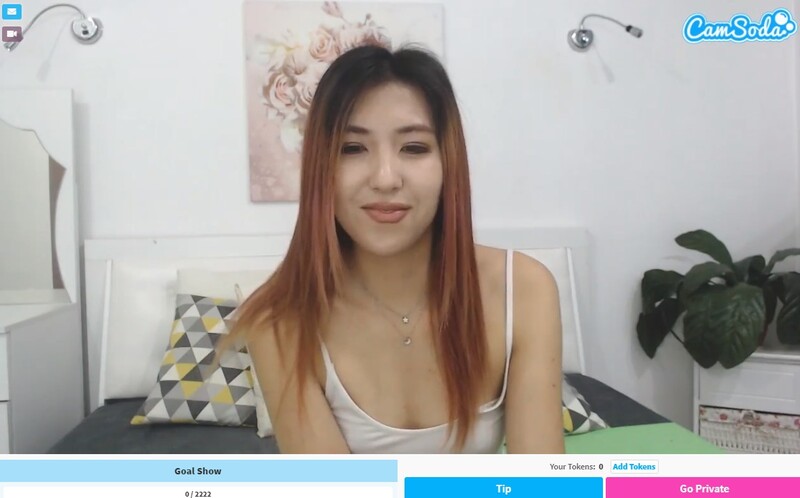 At CamSoda you can watch any free tip-fueled show without having to sign-in as a user. However, after ten minutes you'll be booted out. If you do take advantage of the free, quick and easy registration process, you then have no limits on watching a show and can chat to a model using the message box next to her live video feed.
You can easily narrow your options to the rooms starring hot Asian cam babes by selecting Asian from the Ethnicity group in the homepage's left menu bar. Alternatively if you're looking for a specific country you can choose a language option such as Chinese, Japanese, Korean etc. While the minimum private show rate is a rock bottom, most Asian girls ask around $1.80 a minute, which is still incredible cost-effective. Also, many of them will let you record the cam show at no extra cost and keep a copy of it in your CamSoda account. 
CamSoda is a c2c friendly platform, with a easy-to navigate mobile platform offering cam2cam facilities. Most girls include c2c in their prices, though you will find some that ask a higher per-minute rate if you want to open your cam and make it a 2-way visual encounter
---
Chaturbate.com
The biggest cam site online, Chaturbate often has more than double the number of online cam rooms than any other site. The selection is so extensive that you can find girls from pretty much any country in Asia, including Japan, Korea, Thailand, and Mongolia. You can start a private show for as low as $0.60 a minute.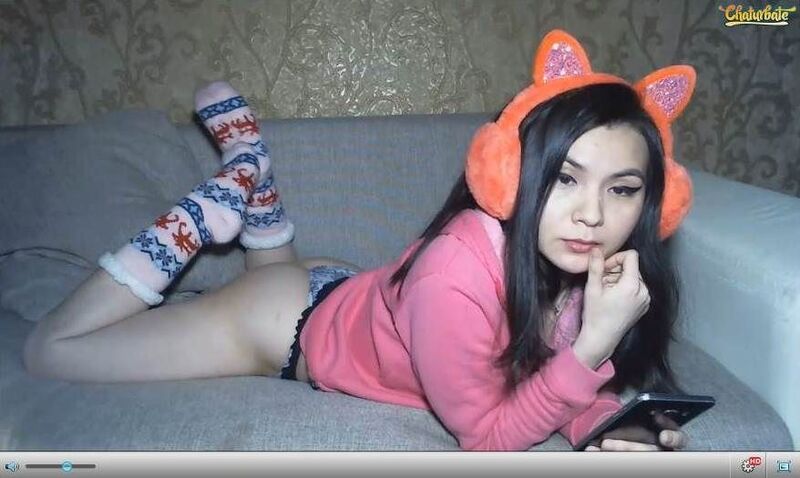 Chaturbate lets you watch the rooms for an unlimited time without registering, but unless you complete the free registration you aren't going to be able to talk in nearly any room. Chaturbate is largely goal-based. Cam girls set a goal and users tip to reach it. Many users use Chaturbate without ever entering a private show.
Private shows on Chaturbate can be very cheap, with models being available at all price levels. The more beautiful models usually do charge more, with $6.00 a minute for the hottest girls not being uncommon. Cam2cam is not included in the shows and you usually have to tip extra for it, but some models include free show recordings.
Chaturbate is great for the tip based experience but less so for private shows. Not all the performers will enter a private cam show mode and from those that do, not all will let you turn on your webcam to make it a cam2cam session.
---
MyFreeCams.com
MyFreeCams was the original free cam site and in time, many others copied it. While the layout of the site is quite messy, the selection of adult Asian chat rooms is robust. The girls don't label which country they are from, so you will have to ask if you are interested. Private shows have a set price of $6.00 a minute.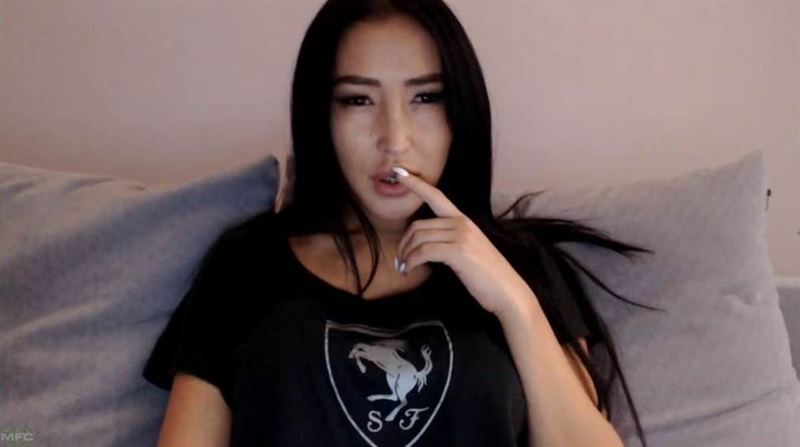 MyFreeCams lets unregistered users watch for an unlimited amount of time, but you will be unable to chat. Completing the free registration enables you to start creating your favorites list, but you will remain muted by virtually all models until you buy tokens. Many users tip for requests and goals in the free rooms.
Private shows on MyFreeCams are very expensive, due to the high set price of $6.00 a minute. The more popular models will even want a big tip prior to the performance, to demonstrate you are serious. Since the private shows are not inclusive of cam2cam, most users just remain in the free rooms, tipping to cam2cam there instead.
MyFreeCams might look outdated, but the selection of Asian cams is amazing and there's usually a few that are already nude.
---
Streamate.com
Streamate is a pay as you go cam site with an especially large selection of Asians. There are babes from all across the orient, with ladies from China, Singapore, and the Philippines included. You will even find models from more exotic locations like Kyrgyzstan and Kazakhstan. Prices are quite hard to gauge, but you can find rooms for under a dollar a minute.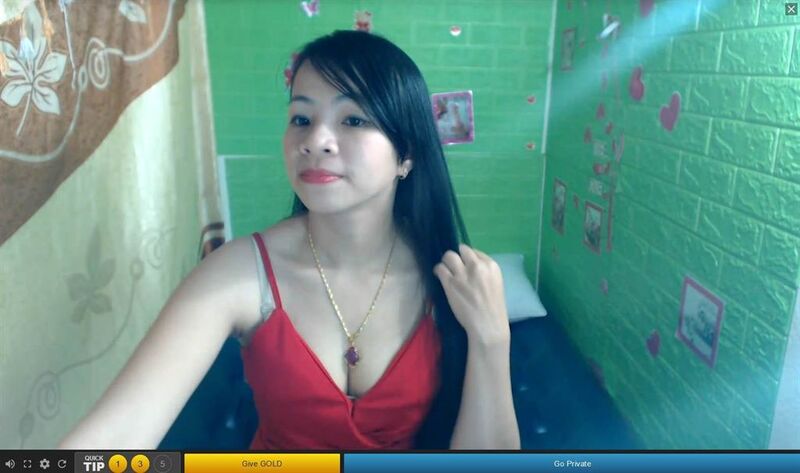 You can watch the rooms on Streamate for 10 minutes before you will be prompted to register. If you try chatting before that limit is up, the registration window will pop up sooner. Registration on Streamate is free, but you cannot register without entering your credit card details for age verification. Some users tip for requests in the open rooms, but most users stick to privates.
The average price of private shows on Streamate is impossible to ascertain. The models are free to set their own prices in their local currency, which is then converted into yours. You will end up seeing any range of numbers. Generally speaking, you should be able to find a room for around $3.00. Cam2cam availability depends on the model.
Streamate makes it very easy to use sex cams. You don't have to think about buying tokens or credits and how much you are actually spending.
---
Cams.com
Cams.com is the leading cam site in terms of virtual sex. You can easily hook up your interactive sex toy to a model's toy via the Connexion feature. The selection of Asian rooms Cams.com is quite decent in size, with most models coming from Japan, South Korea, and the Philippines. Going private on Cams.com starts from $2.50 a minute.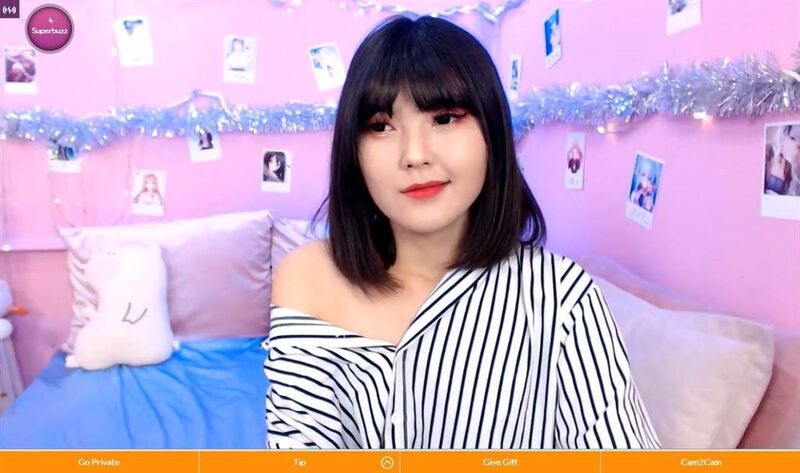 Cams.com lets you watch for 10 minutes before trying to get you to register. If you try talking to the girls, the registration window will pop up earlier. Some girls will strip in the free chat rooms, but you will find that most of them don't. There are multi-user Nuderooms, but they have a per-minute cost.
Going private costs $2.50 and up and does not include cam2cam. To turn on your webcam, you will need to pay $1.00 per minute. You can cam2cam in the free rooms too, but there is no point of the model isn't nude. On the plus side, you can join individual model fan clubs for up to 70% with individual models.
Cams.com can quickly get expensive, but if you like the full range of features, Cams.com has a lot to offer. 
---
xLoveCam.com
While xLoveCam is a popular European chat site, it too has a stout collection of amateur girls from the Far East. And though you will see babes with different oriental looks, countries aren't specified - but you can still narrow your searches by ethnicity using the handy Asian filter. Private Asian sex chats begin from $1.20 a minute.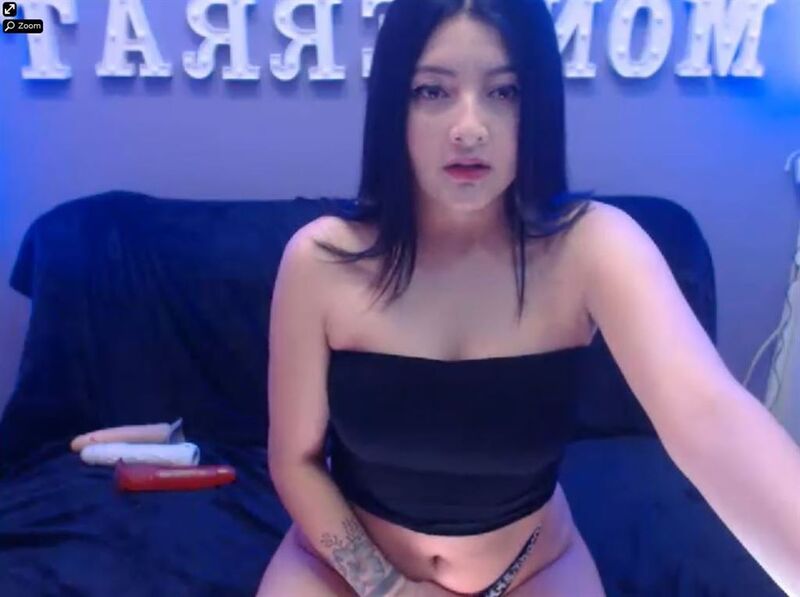 Users who have not yet signed up for a Basic membership are given 1 minute of open viewing time per each public chat room, before then being ejected from the room and prompted to register at the site. So even just subscribing without purchasing tokens gives you unlimited viewing time in free video chat mode.
Though the opening prices for exclusive chat are reasonable at $1.20 a minute, expect to pay on average closer to $1.80 a minute. More popular Asian babes with bigger fan bases can charge northwards of $3.00 a minute. All Xclusive shows (full private) include 2-way video & sound; and xLoveCam is among the elite sites for mobile cam 2 cam shows.
When you pay for xLoveCam's VIP subscription not only do you get freebies, all your paid shows automatically get upgraded to Xclusive chat mode, which is more than a fair deal.
---
Cam4.com
Cam4 is a tip based cam site with a huge social following. Many users use the site to chat and interact with each other, rather than just with the girls they are watching. Cam4 has Ethnicity filters for both Asian and Indian. Most of the girls you will find are Japanese or Filipina, but you will also find some mistagged girls. You can find privates starting around $0.80 a minute.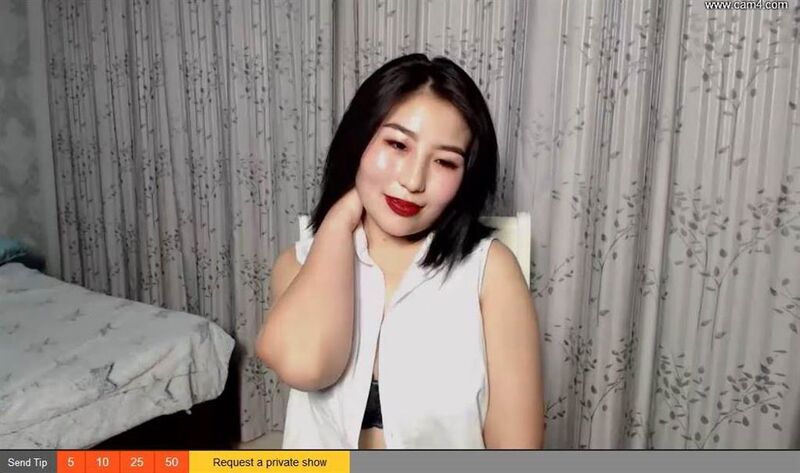 After viewing a cam room for 5 minutes on Cam4, you will be prompted to sign up. Once you complete the free registration you can chat in all the rooms. There is quite a bit of free nudity on Cam4, though other users don't seem to tip that much. Do be warned that there are a ton of ads and pop-ups on Cam4.
Private shows on Cam4 have an average cost of $3.00 a minute, which is inclusive of cam2cam. You can join the individual fan clubs of different models to get discounts on your private shows with them.
Cam4 is a little pop-up heavy for our liking, but the selection of Asians on it is undeniable.
---
SakuraLive.com
SakuraLive is an exclusively Japanese cam site that operates directly out of Japan. You will find a few non-Japanese girls, but they are few. Many of the models do not speak a word of English. To talk, you will need to take advantage of the inbuilt translation tools. Private shows cost $2.00 a minute and up.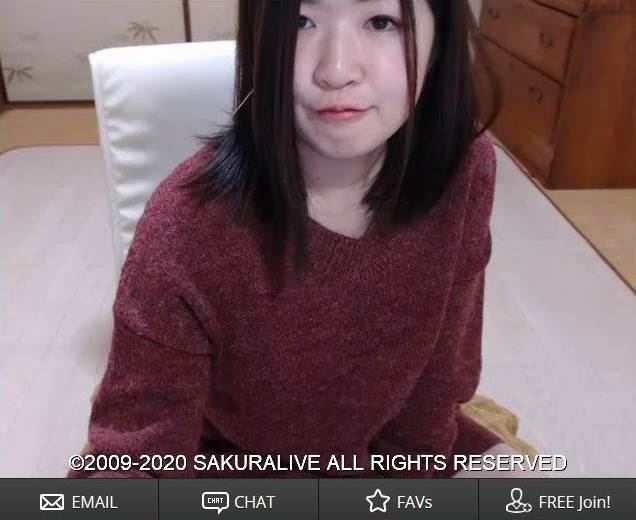 SakuraLive has free previews which anyone can watch for as long as they want, but these previews are only available in very few of the rooms. There is never any nudity in the preview rooms. To talk to the models you are going to have to register with your credit card information.
Private shows cost $2.50 a minute and up which is inclusive of cam2cam. But beware, the hostesses on SakuraLive have a reputation for being less eager to please non-Japanese guests.
Overall, SakuraLive does not have the best reputation. While the selection on the site is large and authentic, the site itself doesn't feel very secure.
---
Asians247.com
Asians247 is a site that desperately needs an update, looking like it came directly out of the '90s. The video quality really isn't the best, with even the HD marked rooms not looking very clear. But, what Asians247 does have, is a very large selection of Asian women, mostly Thai and Filipinas. Private shows are very cheap, with a set cost of $0.99 a minute.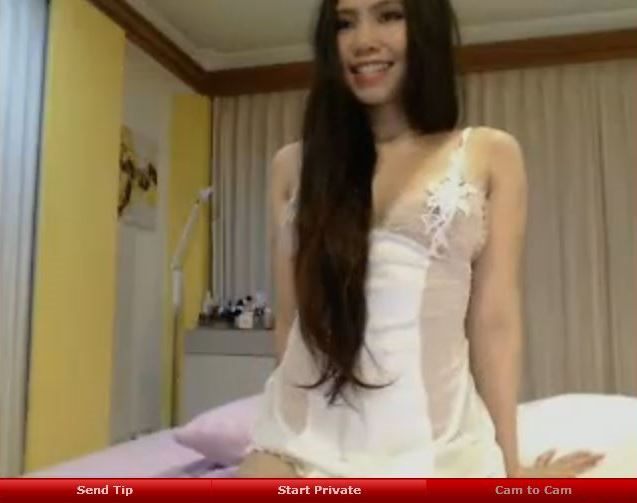 You can watch the free rooms on Asians247 for as long as you want, but there is little to no nudity in them and you are unable to chat. Registration is free, which will enable you to chat in all the rooms.
Private shows on Asians247 have a cheap set price. Virtually all models charge $0.99 cents a minute for a private show which is inclusive of cam2cam. While this fee is low, you get what you pay for. The video quality on the site is in all honesty pretty damn bad.
Asians247 is more of a last-ditch attempt for when that yellow fever hits you real bad and you just couldn't care less if the screen is pixelated or not.
---
ImLive.com
ImLive is a cheap premium cam site with an amazing customer loyalty program. As you use the site, it will continue to get cheaper as you get more bonus credits with every transaction you make. The Asian category on ImLive is not particularly robust, but it is worth checking out. Private shows start at $0.98 a minute.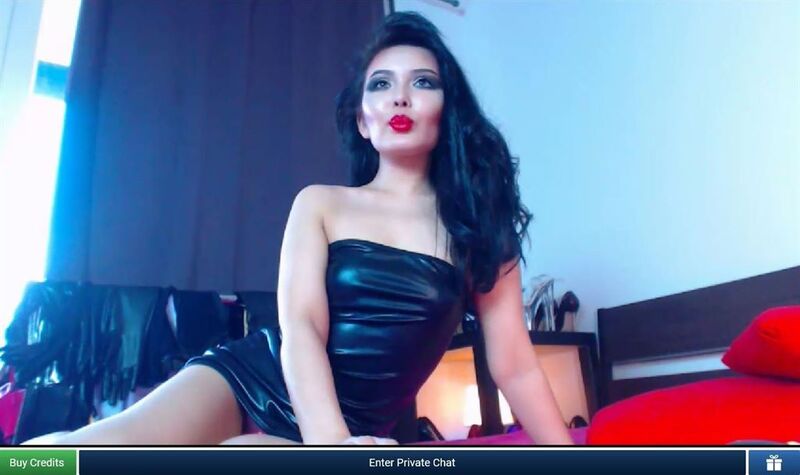 As an unregistered user, you can watch for 10 minutes before being prompted to register. Once you register, you will be able to chat in all the available free rooms. The free rooms do not have any nudity in them. ImLive is a premium orientated site, which means the girls stick to private shows.
Private shows have an average price of $2.00 a minute which is inclusive of cam2cam and 2-way audio. You can record your private shows, but you will need to pay to rewatch them.
ImLive is great if you are looking for a site for the long term, as it only gets cheaper with time. But, in the short term, other sites have more to offer.
---
Flirt4Free.com
Flirt4Free is a well-rounded cam site with great video quality and a small but select pool of models. While the site might not have that many Asians online, the girls that are there are beautiful and stream in the highest video quality. You can find Multi-user shows for as low as $0.50 a minute, but privates are generally more expensive, costing $3.00 a minute and up.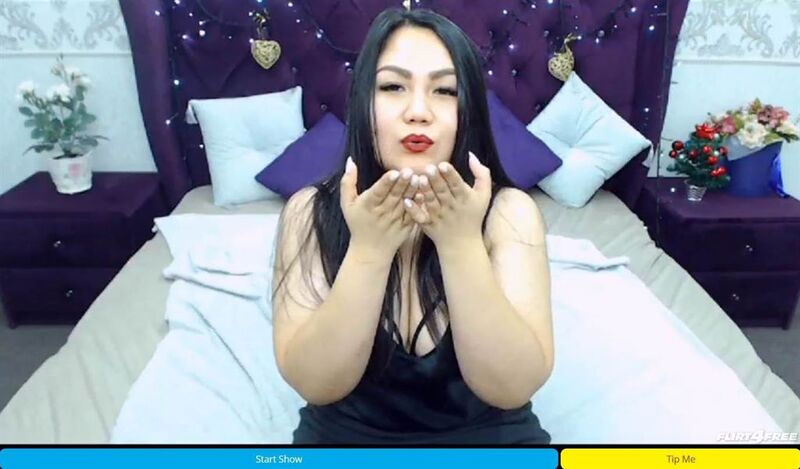 As an unregistered user, you can watch for 10 minutes before the registration window pops up. Once you have completed the free sign up, you will be able to chat in most rooms. There is some free nudity in the free rooms, especially in the Party Chats. Most of the cam girls only strip in privates.
Multi-user shows can be inclusive of cam2cam if you were the first user to join the show. Private shows are usually more expensive, going up to $12.00 a minute depending on the cam girl you choose. While privates on Flirt4Free include cam2cam, models have the option to decline to watch.
Flirt4Free really has a lot to offer, though the selection of Asian models is especially small, sometimes being barely half a dozen rooms.
---
Conclusion
The right cam site for you will depend largely on which region from Asia you are looking for. Nearly all cam sites have Asian cam girls, but each site seems to attract girls from a different country.
These are our recommendations if you are searching for girls by country -
For Japanese cam girls  -  Stripchat, CamSoda, Chaturbate, MyFreeCams, Cams, Cam4, or SakuraLive
For Korean cam girls - Stripchat, Chaturbate, MyFreeCams, Cams, or Cam4
For Chinese cam girls  - Stripchat, Chaturbate, MyFreeCams, Cams, or Cam4
For Thai cam girls -  LiveJasmin, CamSoda, Streamate, or Asian247
For Filipina cam girls - LiveJasmin, Streamate, or Asian247
For Indian cam girls - Stripchat, CamSoda,  LiveJasmin, or Cam4
Overall, our top recommendation is Stripchat. This site features not only a variety of girls streaming from across Asia, but also free NSFW HD streaming shows, private sessions that can be recorded at no extra cost and a user-friendly layout that makes it quick and easy to narrow your choices to the perfect Asian cam girl for your particular preferences. We recommend checking what is available there first, and proceeding down the list until you find the girl of your liking.
Back to all articles about sex cams
---