Lovense Products Reviewed for Cam Girls
Originally founded in 2009, Lovense started gaining ground in 2013 when the company launched teledildonic sexy toys, the Lovense Max and Nora. It was when the Lovense Lush was launched on IndieGogo in 2015, that the company really got popular. Very soon, all of the cam girls across the various cam sites switched over from the OhMiBod to the more powerful Lovense Lush.
Lush 2
The Lovense Lush is the most popular toy among cam girls. You can connect the toy to the app, so it reacts to tip sounds, with complete control over the settings for each tip level. You can even set different settings for each site you cam on, and set them all to operate simultaneously. Each toy has enough power to operate for 2 to 3 consecutive hours.
Price - $119.00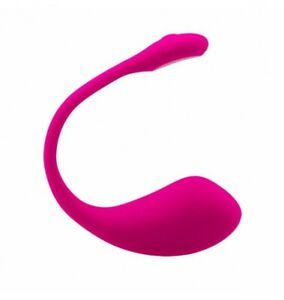 The Lovense Lush can be inserted into any hole or can be worn externally in the panties. Though for maximum effect, it should be inserted.
For cam girls, having a Lush toy can make the difference between getting tipped and not getting tipped.
Users like to see the interactivity that Lush toys give them. By tipping and getting a direct reaction from you through your toy, the users feel more engaged and more likely to tip. Many users will throw out small tips of 1-10 tokens, just to get a reaction.
Most users prefer to see the Lovense Lush over the OhMiBod, as the Lush doesn't create a weird bulge in your underwear, and because the Lush is known to be the more powerful toy out of the two. You will find that there are many users who will see your Lush toy and will take it as a challenge to try and make you cum.
A Lush is arguably more important to a cam girl in 2020 than a dildo is.
---
Nora
The Lovense Nora was the original teledildonic toy. It has a rotating head and a vibrating arm, with an overall design set to hit all the right spots. You can download an application to have long distance virtual sex with this toy. You use the toy and it corresponds with the male version, so you feel your partners movements in real time. The Nora has about 4 hours of battery life.
Price - $119.00

The Lovense Nora is used more in private shows than in free public shows. You hook the toy up to the app and give control to the user who is paying for it.
The Nora has three primary settings. You can use it as a rabbit vibrator, you can give control of it to a user who changes it's speed and intensity, or you can hook it up to a user's Lovense Max, to have teledildonic sex.
In all three scenarios, users pay a premium fee to watch the Lovense Nora in action.
Some cam girls regularly hook up their Nora toys many different users Max toys, but others only give control over the toy, without having two way virtual sex. It should be noted, that users that own a Lovense Max are more likely to be hardcore fans, as they've already gone out and bought equipment of their own.
Overall, the Nora is a very versatile tool in the cam girl tool kit.
---
Max
The Lovense Max is the male version of the Lovense Nora. It can be hooked up through the application to respond to the Nora toy. It's like a super high end fleshlight with an air pump that can vibrate at different intensities. This can be used by male cam models or by users that want to engage in more realistic virtual sex. The Lovense Max can last over 4 hours between charges.
Price - $119.00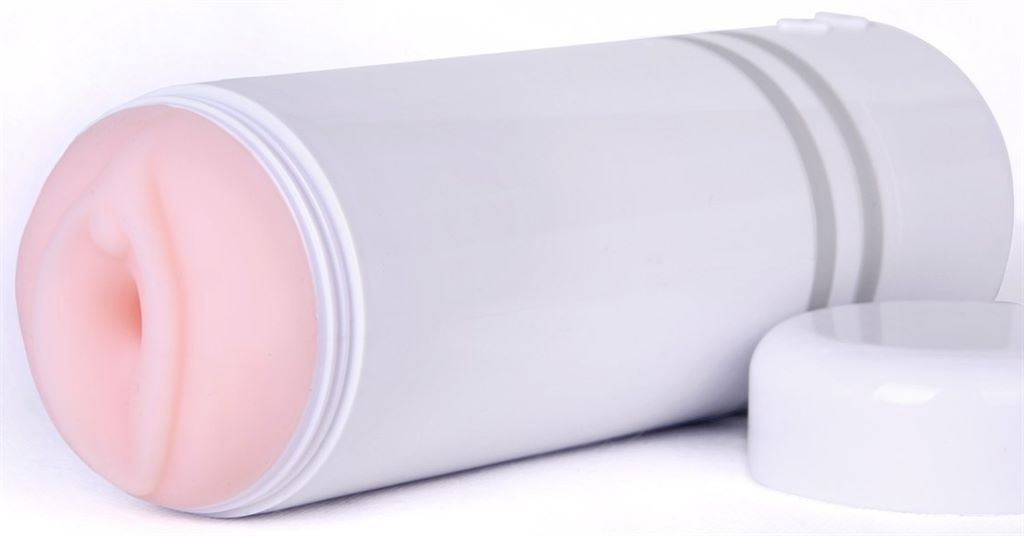 As a cam girl, you are unlikely to use the Lovense Max yourself, but you should be aware of what it looks like and how it works so you don't look like a complete amateur when a user whoops it out.
It is a high tech fleshlight that once hooked up to the app, will correspond with your Lovense Nora toy.
The input received by the Lovense Max toy is transmitted to the Lovense Nora toy. Your resulting reaction is analyzed by the Nora Toy and is sent back to the Max toy, which reacts in the way you did. You can feel each others thrusts, quivers, and moans in real time regardless of how far away you are.
You won't find that many users that own one of these toys, but when you do, it can be a great opportunity to make some cash.
---
Domi
The Domi is Lovense's answer to the Hiatchi Magic Wand. It is a powerful wand massager with some cool attachment options for either men or women. While some would argue that the Domi is a weaker toy than the Hiatchi, it has far more customization options and more settings to play with. The toy has been gaining popularity on cam sites.
Price - $119.00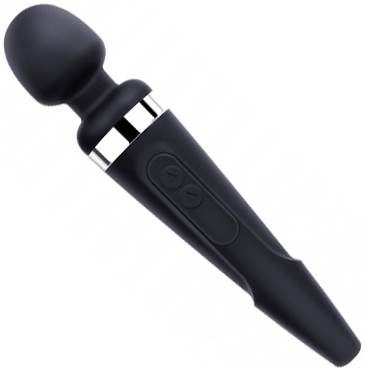 The Lovense Domi is most commonly used in private shows and as a goal in free show rooms. The Domi is much smaller than competitor wands and is completely wireless. Despite it's small size, it is more powerful than many other available brands. Best of all, it can be easily hidden in a drawer.
You can control the power of the Lovense Domi manually with the buttons on the toy or you can let users control the vibrations through tips.
The Domi Wand has a crazy attachment for women. It comes with dual stimulator for your clit and your G-spot, as well as a clitoral brush, and a vulva massager. Most cam girls use the Domi without the attachment, but that doesn't mean the attachment doesn't have it's uses.
While far from mandatory, Lovense's Domi can be a sex toy to add to your arsenal.
---
Hush
The Lovense Hush is the world's first teledildonic butt plug. It's made completely of silicone, with a unique design to ensure ease of user, comfort, and safety. At present, the Hush doesn't appear to be too popular on cam sites. Most of the cam girls that want a vibrating buttplug just use their Lush in their asses. The toy is capable of up to 2 hours of continuous use.
Price - $119.00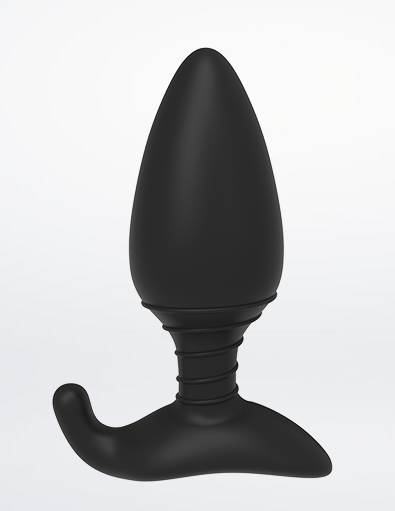 The Lovense Hush is more orientated towards the free open rooms than to private shows. Since it is so seldom seen, most users will not recognize it.
Most cam girls looking for a butt plug will just use an ordinary buttplug, usually one with a jewel.
Cam girls that want a vibrating toy in their ass usually just use the Lovense Lush. The Lovense Hush obviously makes a better buttplug, but isn't mandatory unless you are really looking to conquer the anal market.
The Hush is the only Lovense toy which comes in different sizes. There is currently a small option and a medium option. The two sizes are similar in vibration power, but the medium is a quarter inch thicker at it's widest point.
---
Ambi
The Lovense Ambi is a rather powerful bullet vibrator that can easily be used during sex. The toy is designed with a handle, so you can use it comfortably while in most positions. It can lasts up to 2 hours between charges. At present, the Ambi is very seldom seen on a cam site. Most viewers aren't looking for a tiny vibrator, instead preferring larger more graphic ones.
Price - $69.00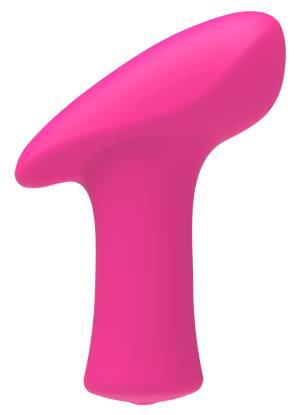 The Ambi is arguably the most versatile sex toy released by Lovense.
Lovense's Ambi is a bullet vibrator with a ground breaking design. Instead of a regular bullet shape, the Ambi gives you and handle and grip, so you can always adjust it according to your needs. You have a broad side, as well as a small side, giving you the option of widescale enjoyment or pinpoint pleasure.
The Lovense Ambi can be used in private shows as a vibrator or in public shows for requests or goals.
While the Ambi is rarely the focal point of a cam girl's show, a bullet vibrator is always a good weapon to add to your kit.
---
Osci
The Lovense Osci is the world's first oscillating G spot toy. It uses a unique technology that delivers repetitive stimulation exactly your G-Spot. While it's shape might look a little weird at first, it's actually the bottom end which gets inserted. There are multiple personalized vibration settings you can choose from. Not many cam girls use this toy, but the numbers are growing.
Price - $119.00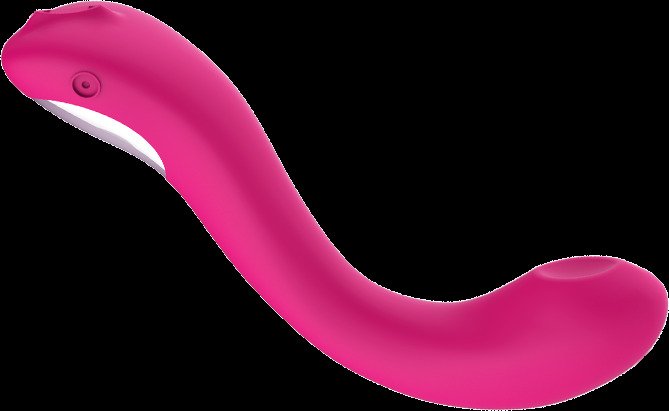 The Lovense Osci is not the most common sex toy available. Few models own one and those that do rarely tag themselves to show that they have one.
When available, the Osci is usually listed as a tip option or as the goal of the room.
Since the Lovense Osci is known as being especially powerful, users that are familiar with the toy are usually very fond of watching it in action.
You can set the toy up to react to tip sounds or you can give control over it to a user, just as you would the Lovense Nora toy. The key difference between the two is how the two toys operate. The Osci oscilates internally at your G-spot, creating a totally unique and incomparable experience.
The Lovense Osci toy is especially good for squirting.
---
Conclusion
The most useful sex toy for cam girls is the Lovense Lush. It is used by most cam girls across the various cam sites. The toy is so popular, that it is even used by many male webcam models.
After the Lovense Lush, The Lovense Nora or Lovense Osci would be the most useful toys. They are big and can be used as dildos/vibrators which are often requested in both tips and in private shows.
The Lovense Domi is also highly recommended, as it is a powerful wand that is tiny and completely wireless.
The only toys that aren't really too helpful for most cam girls are the Lovense Ambi and the Lovense Hush. While both toys are great, you can achieve the same results with the other toys which also happen to have higher demand from users.
If you are looking to buy just one toy, we recommend going with the Lush.
Back to full list of sex cam blog posts
---