The Best OhMiBod and Lovense Cams - Cumming Together
People used to tip models to get them to play with themselves, but that is in the past. Nowadays, with the advancement of remote controlled sex toys, we can get to play with them ourselves. Currently, the two biggest names in the field are the OhMiBod and the Lovense Lush, both of which are used by thousands of different models. Both toys are Bluetooth based vibrators which vibrate when you tip. The bigger your tip, the longer and stronger the vibration.
If you time everything right, you will be cumming together with your favorite cam girl every time you watch the best OhMiBod and Lovense cams.
The Best OhMiBod and Lovense Cam Sites
CamSoda.com
CamSoda might be one of the newer live adult sites, but that just means it's coming with vigor. CamSoda has brought in a ton of innovation. You can get previews of all the rooms on the page at once. At present, it is only site to offer cam2cam on mobile at no additional cost. The OhMiBod cams aren't labelled, but since you can get a preview of the whole page, you will always know where to go.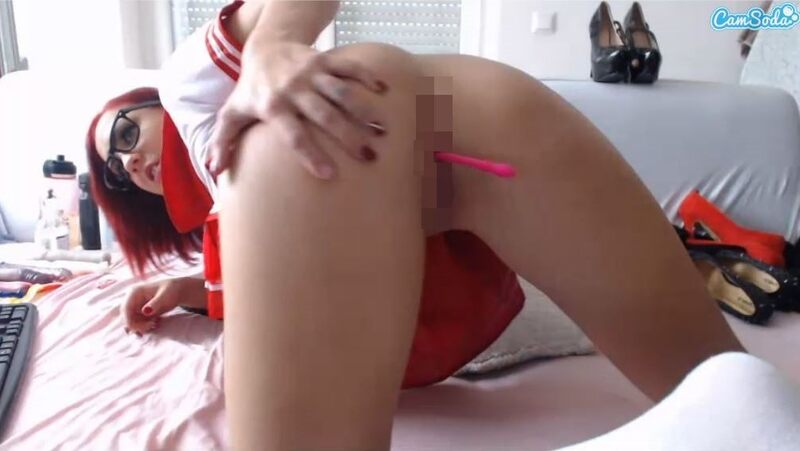 Many of the camgirls center their entire shows around the Lovense toys. You will sometimes find that their are other goals set too, such as fingering, squirt shows, and cum shows. Many of the XXX chat hosts on the site just love showing off their interactive toys.
One of the nice things about CamSoda is their Spin It! and Pull It! features. XXX chat models set up prizes that you can win when you tip. You can use either feature while playing with the Lovense toys to win extra things like photo sets, videos, and even Snapchat contact info. The smaller crowds on CamSoda mean you have more opportunities to actually talk to the girls on the site and take them into privates after you get them wet.
---
Flirt4Free.com
There aren't really any set goals on Flirt4Free. You will notice that that chat experience alternates between the free chat experience and the paid private shows. Many of the cam girls have a toy in, and you can tip for requests such as flashes of breasts or getting in doggystyle.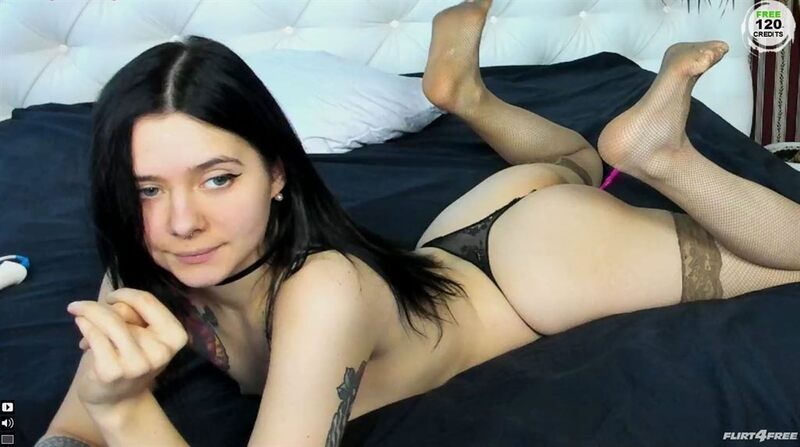 An up and coming xxx chat site, Flirt4Free is has gorgeous cam girls, big video screens, and plenty of HD cams. Cam rooms using interactive sex toys are clearly marked with a pink OhMiBod banner, regardless if they are using OhMiBod or Lovense on cam. While not all of the models have one of the toys, a sizable chunk of them do.
Flirt4Free doesn't have the humongous user base that Chaturabte does, but it does have it's own set of dedicated users. When you reach a room that is bumping, you will see that camgirls can literally be flooded with tips. Tip Floods make Lovense cams even better, rather then tipping each tip at a time, Tip Floods spam a room with a pre-chosen amount of credits in set intervals.
---
Chaturbate.com
Chaturbate is the most popular OhMiBod and Lovense cam site. It features a huge selection of webcam models and plenty of HD rooms. OhMiBod and Lovense have become a hugely popular means for camgirls on Chaturbate to motivate people to tip. While some cam girls use the interactive sex toys to reach goals, others use them as the centerpiece of the show itself.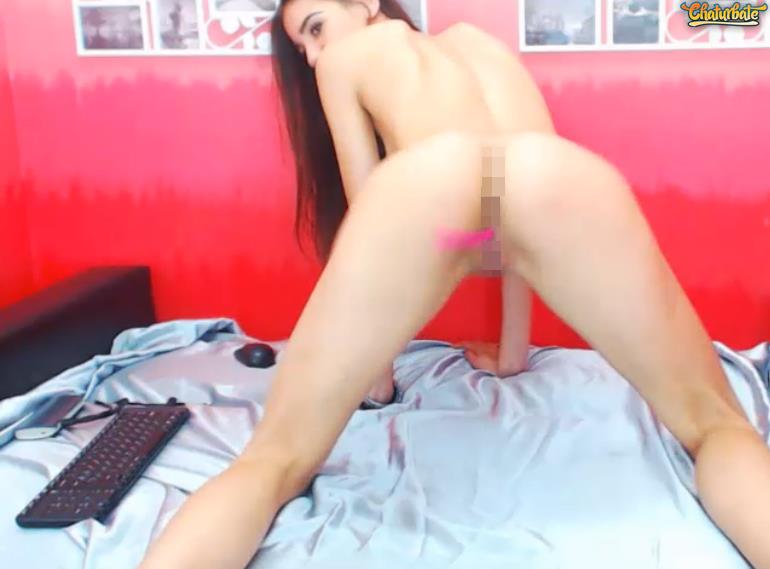 Lovense and OhMiBod toys are perfect for Chaturbate. Users often prefer to tip in the free chat show, rather than taking a model into a private. In fact, many cam girls on Chaturbate have reduced the hours of privates they do each week, as they have found that when they put a Lush toy in, they tend to make more tips overall.
At the end of the day, when looking for interactive chat rooms you should only really care about one thing. You want to make sure that you are on a site where you won't be the only tipper. Chaturbate.com and its huge volume of tipping users is perfect for your needs and wants. The most users we have seen present in one room was over 45,000 users. If even only 1% of users tip in one those full rooms, the tips can flow forth like a river.
---
Cams.com
Cams.com may have once focused on private chats, but with the advent of interactive sex toys, the site has been making a gradual shift towards a focus on the Lovense toys. What Cams.com has that no other site has is the Connexion feature. The Lovense Lush has a big sister and a boyfriend. The Lovense Nora is a rabbit vibrator for women and the Lovense max is a male masturbator for men. You can match them up to have real virtual sex.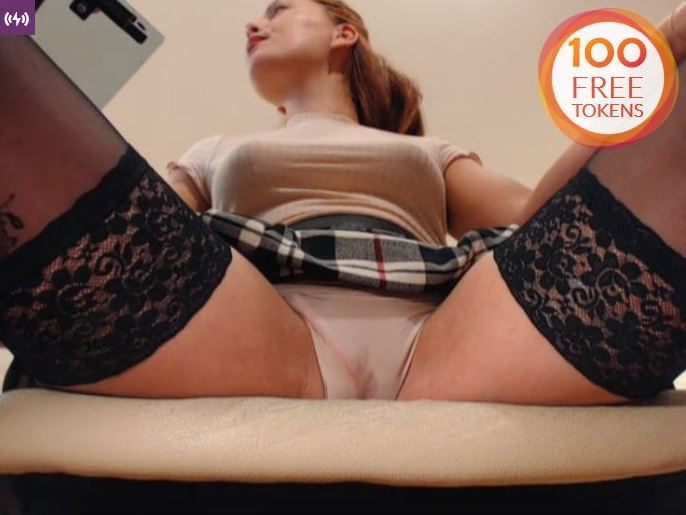 Cams.com is the only xxx chat site that offers the Connexion feature, where your movements are felt by the webcam model and the models reactions are transmitted back to your toy. You can easily spot which of the camgirls have this option available. Buzzmode refers to all Lovense toys, Connexion refers to your ability to connect to their toy with yours.
Of the camgirls online, we found that around half had a buzz toy on cam and that around 10% of the girls were available for Connexion. The free shows on Cams.com do not get as raunchy as sites like Chaturbate, but the private chats are far better. No other site has the option to connect your interactive sex toy to the models interactive sex toy.
---
MyFreeCams.com
My Free Cams is another great resource for watching OhMiBod and Lovense cams. There are thousands of models online at any given time and hundreds of users to watch them. If you like interactive cams, MyFreeCams is a fantastic place for you to get your fix. MyFreeCams features nothing but female cam girls. There are no men, couples, or transsexuals on the site.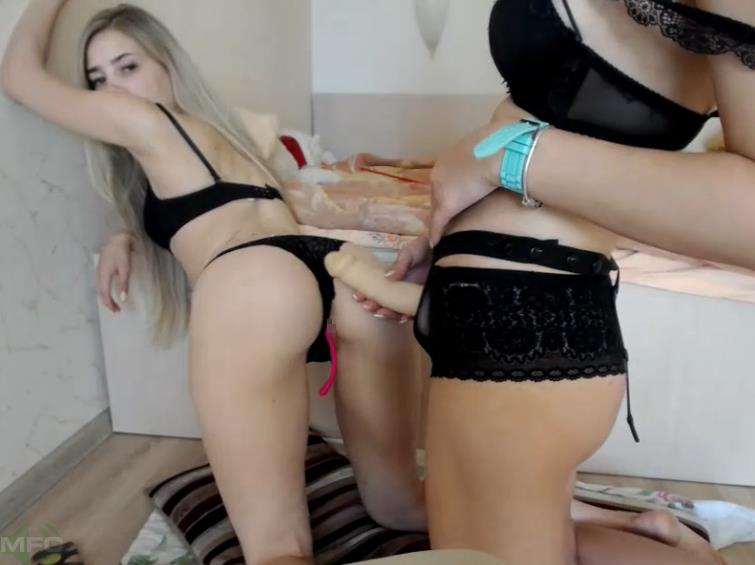 My Free Cams was one of the first places to watch OhMiBod and Lovense cams. But the site is unfortunately in a bit of a rut. While they have a huge number of models, their number of users have tapered off. This is probably because they have done little to improve the infrastructure of the site in recent years. The site itself is messy and can be hard to navigate.
The Vibratoy cam rooms aren't properly labelled. You will need to enter each chat room to figure out if the model has a buzz toy or not. Unless you are lucky enough to start watching your favorite cam girl at exactly the right moment, it is unlikely that you will be able to cum simultaneously with her, unless you are willing to spend a relatively large amount.
---
BongaCams.com
BongaCams has less models and users than sites like Chaturbate and yet it is still somehow very successful in the field of OhMiBod and Lovense Cams. While other websites rely on sheer quantity to get tips, it seems that on Bonga Cams the smaller amount of users means that more people are willing to tip. Many of the xxx models have a vibrating toy regardless of whether they've tagged themselves as using one.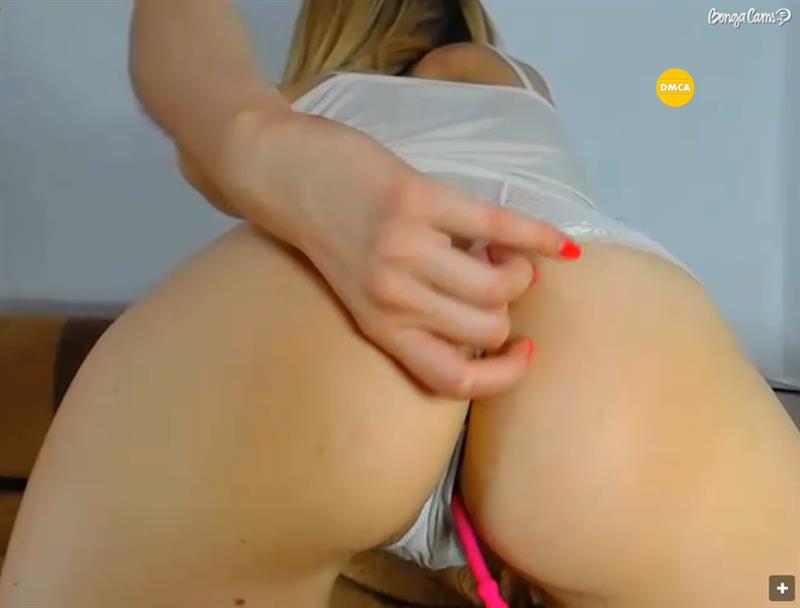 BongaCams has some seriously high quality babes and great video quality in many of the rooms. One of the key features that makes it a site like Chaturbate is the raunchiness of the show. The majority of the cam girls will have fully naked sex shows in the free chat. Tipping them while they have their interactive sex toys in just gets them wetter and makes the shows hotter.
It seems that the bystander effect is less prevalent on BongaCams. Meaning more tips and more action in smaller amounts of time. That being said, Vibratoys while being labelled in the individual chat rooms, is not a searchable category. You will have to manually scroll down to see which of the active xxx models have the toys.
---
xLoveCam.com
Our second last entry on the list of the best OhMiBod and Lovense cams, XLoveCam is a European sex cam site that appeals to the multi lingual users. You can easily find a webcam model that speaks French, Italian, German or any other European language. Some of the xxx hosts use interactive toys, you can find out which by choosing Interactive Toy under the Actions Panel in the left side of the screen.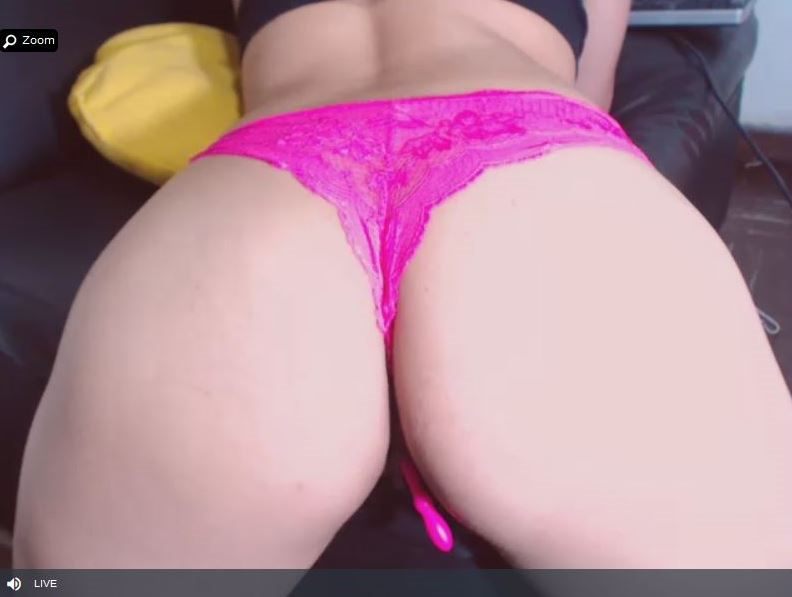 XLoveCam has some great video quality chat rooms, which makes viewing buzz toys webcams even more fun. But, there is little nudity in the free chat. There are the topless Mondays, otherwise - expect to have to take the girls into private chats to watch them get naked.
X Love Cam can be considered a pricier option when looking at Lovense and OhMiBod cams. Since the credits have a 1 to 1 exchange ratio, there's no option to send tiny increments like you can on sites like CamSoda and Chaturbate.
---
Recognizing the Toy
There are multiple varieties of both the OhMiBod and the Lovense. Both companies have both an internal sex toy and an external sex toy. You will generally be able to recognize which toy the model is using, even if she isn't completely naked yet. If you are having trouble telling which toy you're looking at, most chat rooms titles will tell you exactly which is used in the title of the room.
Lovense is advertised as the strongest remote-controlled vibrator. In recent months, it has become clear that the Lovense Lush is quickly becoming the camgirls new best friend. Interactive sex toys used to be based off of the sounds of tips, however, an update to the Lovense Lush means that the toy reacts to tips, not the sounds of tips, giving you a more reliable tipping experience.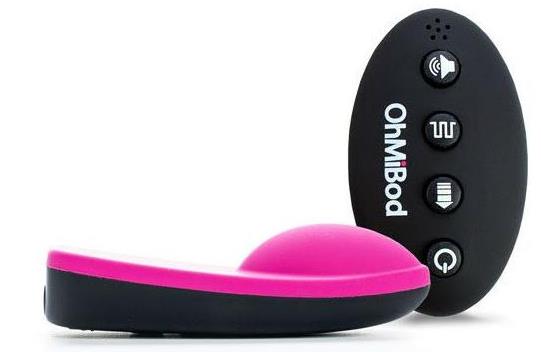 Generally speaking, you probably have your preference of which you prefer. You might like a toy based on its performance or maybe even based on its aesthetic design. Personally, when the OhMiBod first came out, we were not huge fans. The way it was inserted into panties meant that while the camgirl was using it, the chances of you seeing her pussy was extremely slim.
Then came the Lovense Lush which sits internally, and suddenly camgirls can strut around completely naked again, and it is glorious. If you have a favorite camgirl and she isn't using the model you like, you could probably buy it for her to convince her to use it. If the camgirl of your choice is using a Lovense Nora, you just might be on your way to cumming together.
Power Settings
Generally, most OhMiBod and Lovense cams will use more or less the same settings. As with any other case of collusion, expect to see that most models on any site will follow the same price guidelines that other models on the same site use. Here is an example straight out of a camgirl's room on Chaturbate -
Level 1 - Tip (1-14) 3 seconds (Low vibrations)
Level 2 - Tip (15-99) 6 seconds (Medium vibrations)
Level 3 - Tip (100-499) 10 seconds (Medium vibrations)
Level 4 - Tip (500-999) 1 Minute (High vibrations)
Level 5 - Tip (1000 - 1000+) 3 Minutes (High vibrations)
That being said, each girl gets to set her toy to whatever level she wants. That means that sometimes you will run into a room where the camgirl has set random or extreme settings. Many camgirls have completely phased out level 1, while others have set it so that a 25-token tip will get activate a random setting between levels 3 and 5. Here is an example taken straight out of a camgirls room.

Upping the Ante
If you're the type of guy that likes watching a woman with multiple toys in her, do not fret. Many of the hottest camgirls will use multiple Lovenses in combination with dildos and other toys. The most we have personally witnessed is two Lovenses in the ass, one in the front and a dildo, all at the same time. It didn't look like the most comfortable set up, but it sure seemed to work!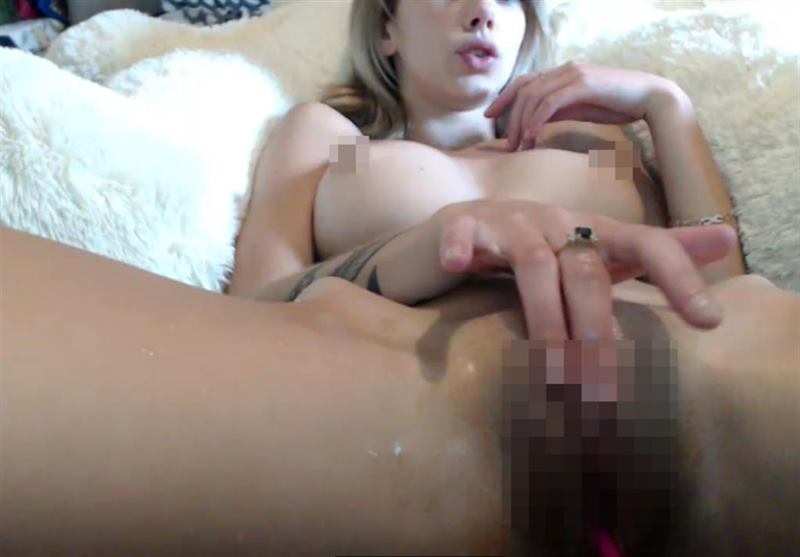 You might wonder to yourself, what's the point? You could just tip 100 tokens and watch a show, but we personally just don't think it's as much fun. Half the enjoyment in sex comes from the facial expressions and sounds your partner makes. There is nothing better than cumming together at the exact time your partner does.
While you aren't physically touching the camgirl, with an interactive VibraToy, you at least get to see and hear them in real time. You will be controlling when they moan, when they squirt, and when they will cum their brains out.
Taking Control
You might think that the vibrations are meaningless, but you would be wrong. The number of OhMiBod and Lovense cams where you can watch a model that will not only orgasm but even squirt all over the screen is HUGE. All you need to do is figure out what gets the girl going and tip her accordingly.
If you truly like being in control and enjoy watching your sexual partner orgasm, then you should definitely look into chat rooms with interactive sex toys. A camgirl whom you've made cum is far more likely to remember you and your username than a camgirl who you once tipped a couple of hundred token a few weeks ago.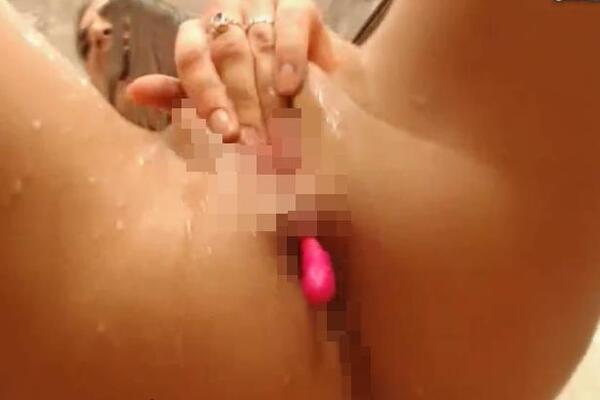 Many cam rooms have their own little mini goals. Often, these goals are task rewards to do with the interactive sex toy. A lot of camgirls will hand over control over their Lovense or OhMiBods to the high tipper or just anyone who tips enough. If you gain control over a camgirl's sex toy you are pretty much in control of her vagina. You get to choose when to hit them with a weak vibration, when to hit them with a medium vibration, and when to hit them with a vibration to strong they will fall to the floor. This is how you get a tipwall started -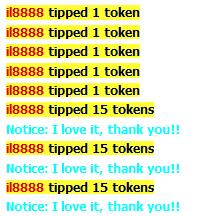 You can time your masturbation with the tips you are giving to try and reach the ultimate goal of cumming together with the model. If you see that your favorite camgirl is using the Nora Lovense, you can order the Max Lovense for yourself. The two toys can sync up for long distance virtual sex. The movements the camgirl makes will be transferred through your sex toy where you will feel the movement directly on your dick. Using a Max and Nora will definitely get you closer to cumming together. Realistically speaking, this is probably the closest you're going to get to fucking your favorite camgirl.
Absolute Domination
Through the proper use of Lovense and OhMiBod true sadists can take toying with camgirls to a whole new level. The idea of cum denial has been around pretty much since the beginning of domination play. It is not a new concept, but with interactive sex toys and online camming you can now take control to a whole new level. All you need to do is find when a camgirl is right on the edge of bursting, then cum deny her. No matter how horny she is or how ready she is to cum, she will not be allowed to do so and only you will have the power to change that. For maximum effect, you should be the one that tipped her to the point of cumming. There is nothing better than the look of betrayal on a camgirls face as she realizes you tipped her to this point, just to see her tortured.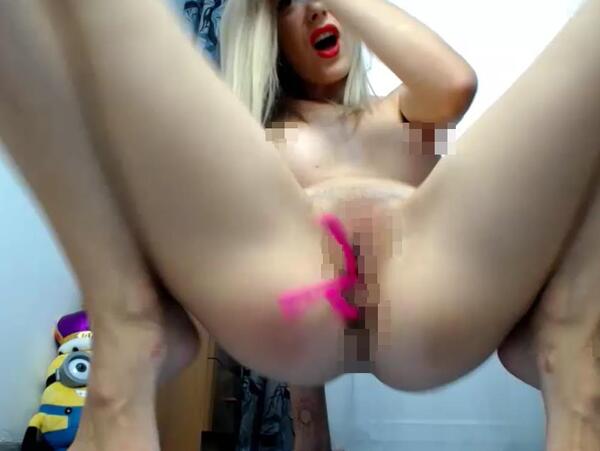 In recent months, it has become common for camgirls to have live shows in which unsuspecting individuals are included in the shot. In most cases, it is obvious that the set-up is fake, and that everyone being filmed is fully aware of what is going on. That being said, sometimes it is nearly impossible to tell. There was a camgirl on Chaturbate.com who had a Lovense in her vagina and her grandmother sitting next to her. In situations, it can be fun to tip and watch as the model tries in vain to hide her pleasure from those around her. We might never know if that grandmother was really the camgirl's relative, but we can say that it was definitely kinky to watch - what grandma don't know won't hurt her.
The best OhMiBod and Lovense cam sites are CamSoda, Flirt4Free, and Chaturbate. These are the best OhMiBod and Lovense sites because they have large communities of users watching in each room. OhMiBod and Lovense cams aren't very fun when you're the only one tipping. The true excitement begins when two or more users band together to spam the model with more vibrations than she can handle. You might all end up cumming together, but you are only going to be thinking about the girl.
Click here to jump back up to the top of the top of the list of the the Best OhMiBod and Lovense cam sites.
Conclusion
If you dream of cumming together with your favorite camgirls, it is recommended that you sign up for all the sites on this list. By signing up to all of them you will be greatly increasing the number of models you see. You will also increase your odds of joining a room at the right time and reducing the amount of time you have to sit there edging and waiting for action. If you're set on just one site, hop on over to CamSoda. You won't be disappointed.
Back to all articles about sex cams
---