9 Best Premium Sex Cam Sites of 2022
Last Updated
September 06, 2022
Lots of people use live cams, but few know the subtle differences between the major powerhouse sites. One major difference is that there are freemium sites and there are premium ones. This blog will introduce you to the most premium, exclusive and professional models around, showcased on sites that offer premium amenities such as HD quality cams, mobile platforms with c2c, 24/7 customer care, easy to use platforms, and some hardcore fetish action.
LiveJasmin.com
With more than 1,000 cam models online and chatting in 720p HD-quality webcams, LiveJasmin is the leading premium cam site. Here, there's no nudity allowed, but you will see an impressive array of lingerie. There are filters on the left-hand side of the homepage, but the best way to find the lowest prices for private chat is to select the advanced filter button next to the search bar at the top. The drop-down menu gives you great choices including New Models, HD, and Price. This filter also gives you the option to select multiple categories at once.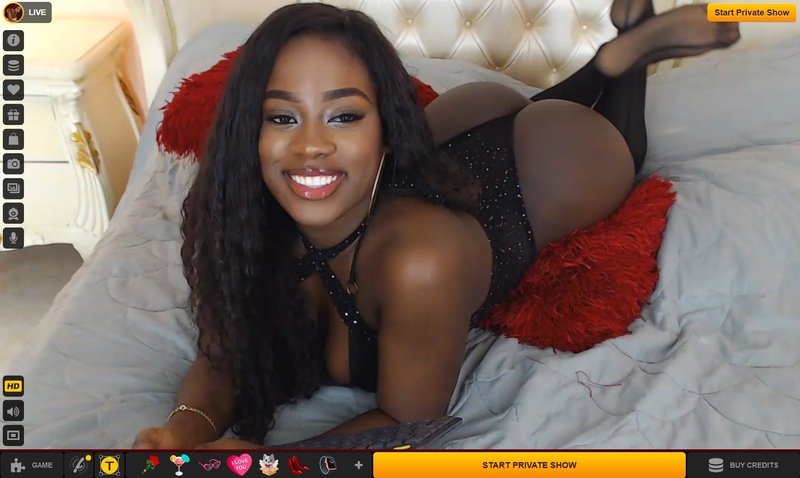 If the average price of a private show at LiveJasmin, which stands at $2.40 a minute, is too high for you, the cheapest rooms and those with a Promo, Birthday or New sticker come in at $1.20 a minute. However, for an even cheaper way to see some X-rated action is to watch a VIP Show. These are set time, multi-viewer sessions a model initiates and cost a one-time entry fee. Also, Spin the Wheel before each purchase to get the opportunity to win up to 100% bonus credits.
There are a couple of other features to mention on this fantastic site. The Stories feature is just like Instagram, in which the models upload both safe, and NSFW. Some is free and some is paid, and most of the content shows you a more intimate side to your girl, like her home, pets, friends, and more. The second feature is Mobile Live, achieving a similar effect of talking to your lady while she's on her cell, which can be even in public. Member/model connection is very high on the priority list for LiveJasmin.
---
Flirt4Free.com
Flirt4Free is half way between premium and freemium. Nudity is permitted on the site, but most of the webcam models prefer the premium approach. But as the focus of this site is fetish, you may find rooms so raunchy you'd never expect it from such a sleek and upscale place. But Flirt4Free hold a mini-site dedicated to fetish with over 50 categories, Forums, an Education Center, and we haven't even mentioned the 24/7 customer care and 720p HD rooms.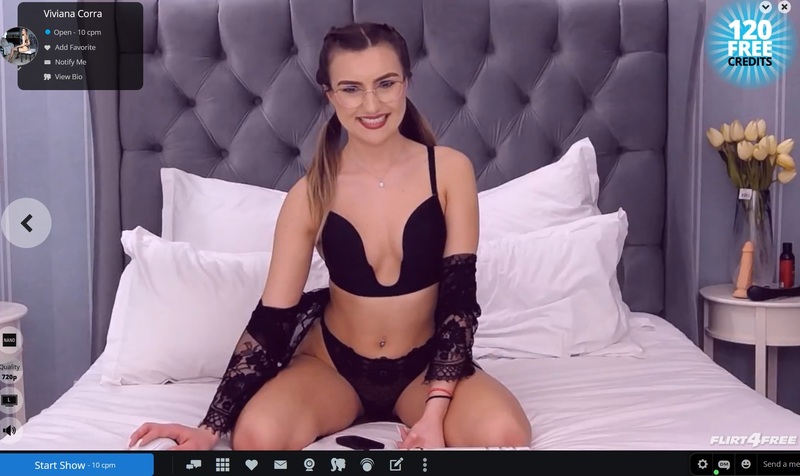 Prices vary from $3.00 a minute on average to a low $0.50 a minute (For Party/Group chats). Though the prices are indeed varied, you can use the Room Type section and select the Lowest Price rooms to come up first in your searches. You can also select the Mobile Models and the New Models, which will usually bring up cheaper rooms. All private chat prices include cam2cam, on desktop as well as on the site's fantastic mobile platform. Note that under the Videos section up top, there are hundreds of videos for free, too, not just paid.
Flirt4Free has gorgeous cam girls, big video screens, and plenty of HD cams. But one it's greatest attractions is cam rooms using interactive sex toys. Why is this unique? Because when you find the 2-Way-Interactive under Room Type, you'll discover this is the only site on this list in which both you and the model can interact and control each other's toys, the ultimate dual-jerk off experience.
---
ImLive.com
The true OG of premium live cams, ImLive has found it's audience long ago, with many jumping aboard every day. With two decades of experience, the site has garnered not just acclaim and awards, but true appreciation for it's super low priced private chats, amazing performers, and a site easy to use and also a relatively new and improved mobile platform. There's plenty of skin in the open rooms, and especially in Candy Shows.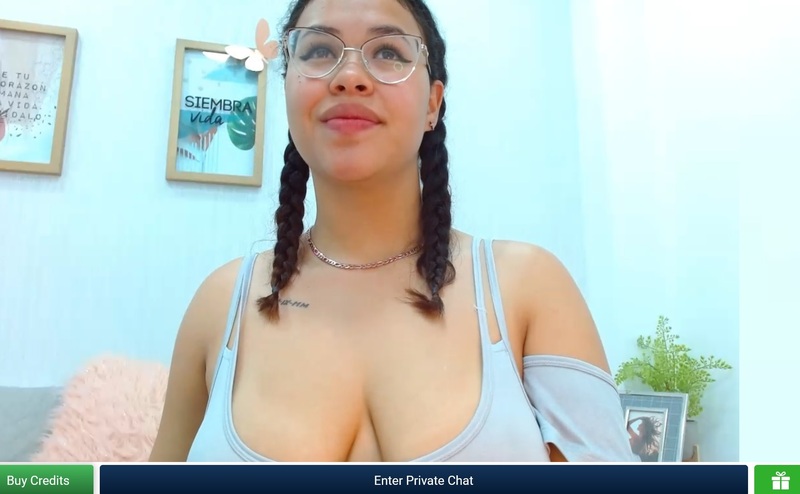 The average price of a live session is $2.50 a minute, but but you can swiftly use the filter on the left to find models who will charge you less than $1.00 a minute. Cam2cam is offered for free, and it's responsive to mobile devices. Many models hand out discount codes enabling you to lower your chat costs. Moreover, some of them let you pay for 30 or 60 minutes in advance and save up to 30%. These are known as block sessions.
Now let's uncover the fun stuff, the features completely unique to this exquisite site. The Fulfill Your Fantasy feature is completely unique to ImLive, and lets you submit in writing your innermost fantasy. The site will hook you up with a model willing to realize it for you in front of the cam, as this wish of yours goes directly to the model forums. The fetish live cam categories on the site are impressive and sure to satiate any other kinks you may have. Lastly, the Multi-Viewer will allow you to watch 6 open rooms at one, or for $3.00 a minute, 6 private shows, as a spy, all at the same time!
---
LivePrivates.com
As far as premium cam sites are concerned, LivePrivates is among the best. The site was designed to look like a glamour magazine. As you flick through the rooms, you'll notice that the models are carefully selected, and their beautiful, professionally-taken profile pictures are pretty incredible. You can get a live preview of their rooms by hovering your mouse on these pics. And check out the new Free Show category for more skin and sex you thought this uber premium site could deliver.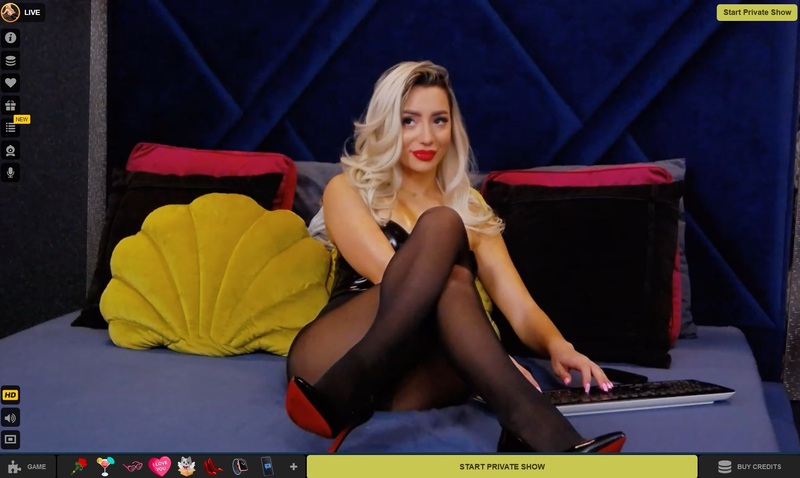 New webcam models on LivePrivates must go a trial period of hosting, and so their chats start at just $1.10 a minute. The more veteran girls on the site will charge around $2.70 a minute. The cam2cam webcam feature, along with and 2 way audio costs an extra $1.10, each, in a private show. But if you validate your credit card, you can claim 9.99 free credits, worth $10. Also, the Sale category is full of often expensive girls having special shows for cheap, if you're lucky.
You can connect to LivePrivates via your mobile, tablet or desktop. Filtering just the hi-def models is done by opening the drop-down menu on the top right and selecting the HD quality button. The filtering system enables you to select simultaneously several criteria, so in addition to HD quality you can select ethnicity and appearance, as well as price, kinks, and more.
---
XloveCam.com
XloveCamis Europe's solution to affordable sex cams. As you browse through the chat rooms, you'll notice that most of the conversations take place in multiple languages, from French to German to Russian. You can filter out the babes to find only the English speakers, or you can enjoy their sexy accents, as most speak English too. Overall, XloveCam has a nice selection of models and great video quality, but the page load speed isn't the greatest. Rooms are blurry at first, until the HD finally kicks in.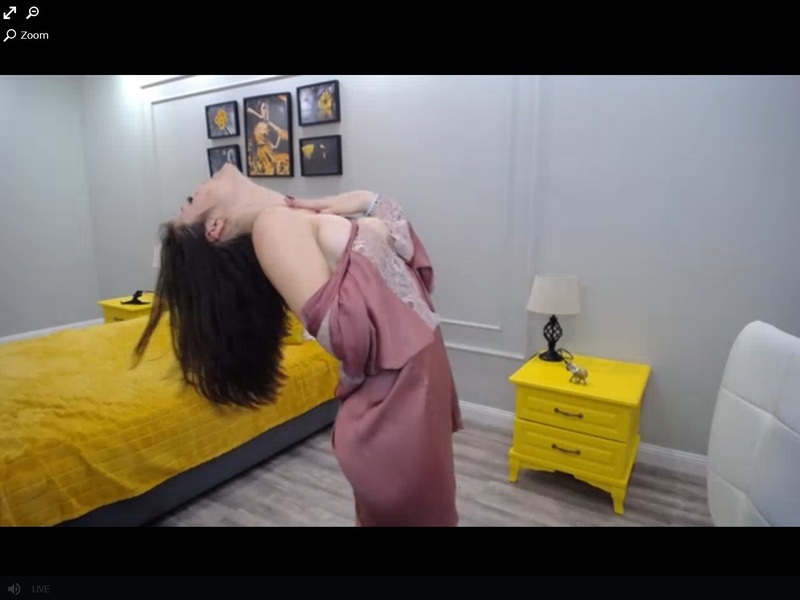 Chatting with a hot European on this premium site will cost $1.80 a minute on average. Minimum rate is $1.20. You won't have to pay extra for c2c, which makes XloveCam's rates highly attractive for users who are short on funds. On top of that, you'll be able to open your cam on mobile and carry out interactive video chats from the palm of your hand. Note that this is one of the only live cam sites that allows you to buy credits by phone. Also, it allows prepaid cards, which manages your budget further and allows you to cap it.
When you complete a free registration for XloveCam, you will be gifted a free adult video from the site's library. Do pay close attention when you are choosing, as some of these videos are only about a minute long. The site also offers you the ability to peek behind closed doors and enjoy watching the cam model give someone else a show. These 20-second glimpses offer fun samples of your cam girl's talents and can help you decide if she is the right cam girl for you. But the best day to visit XloveCamis Monday, as the models perform topless in their public rooms. This glorious weekly event is called Topless Mondays.
---
Sexier.com
Sexier is a great site if you're looking to find premium-for-less, lots of gorgeous models, but lower price points. These ladies are professionals for sure, but more laid back and easy going, this site definitely has more of a "party" atmosphere, which is a good thing. Sometimes you do want the best and most luxurious, but sometimes you want to enjoy the premium features without feeling too stuffy.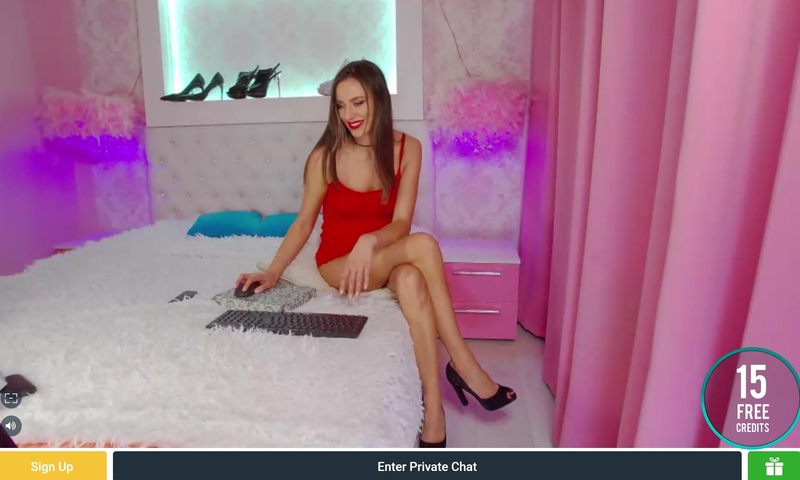 For private chats, the average price is $2.35 a minute, and the cheapest stands at $0.98 a minute. The is rather affordable compared to other adult cam sites, especially when taking into account that these rates also cover cam to cam. The reason for these less than pricey rates is probably the site having less HD cams than most, with quite a few sporting less than stellar HQ/SD quality. By the way, Sexier.com is also one of the few platforms that allow the use of a Maestro credit card.
Sexier.com has special features to help users that aren't sporting 20/20 vision. You can increase the size of text or decrease the size of the text in the chat window to suit you. You won't need to squint in order to type something to your favorite models. Another advantage is the site's membership program, offering free credits with each purchase, access to special pornstar shows, VIP customer support, and more. The more credits you buy, the higher you'll rise in your status.
---
MyDirtyHobby.com
MyDirtyHobby is a hardcore German cam site filled with some of the most depraved cam girl known to man. This is a site that will show to you that all that kink you've heard about Germans is true. MyDirtyHobby is filled with cuckolding, piss play, and much more. It's a full on community of fetishists with absolutely no free chat. That being said, in shows, you get a live counter showing you exactly how many DirtyCents you have left, which is great for those on a budget.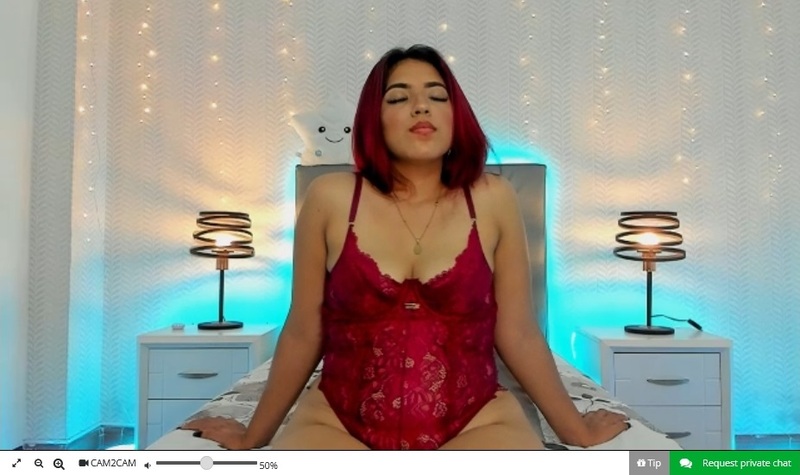 A normal chat session stars at about $0.60 a minute and includes cam2cam, averaging at $3.00 a minute. The site charges per second while you chat, so it's an easy and effective way to track your spending. You can get more privacy in private, but the cost will double. MyDirtyHobby has a bit of an odd reward system, as you don't get a discount on your first purchase, but you do get a 30% discount on your second purchase. It also has additional 'sales' days twice a week, so there is often an opportunity to save cash and walk away with extra DirtyCents.
MyDirtyHobby features a very enticing VIP program that gives you discounts, a dedicated VIP support line, access to VIP only monthly raffles, free access to exclusive live shows, and message priority, meaning that the site's models will always see your messages first in their inbox. On top of that, VIP members get invited to exclusive parties and trade shows. While some of these take place in Europe, it's probably your only chance to meet your favorite models in person.
---
Cams.com
Cams.com is one of the oldest webcam porn sites in the business. They used to be a purely premium cam site, but they have shifted their model, and now they sit in the middle, comprised of seasoned pros and brand new amateurs. Most of the cam girls on the site still prefer the premium approach, and will only strip in private shows. Overall, Cams.com is expensive, but it has unique features such as the Buzzmode to make it worthwhile.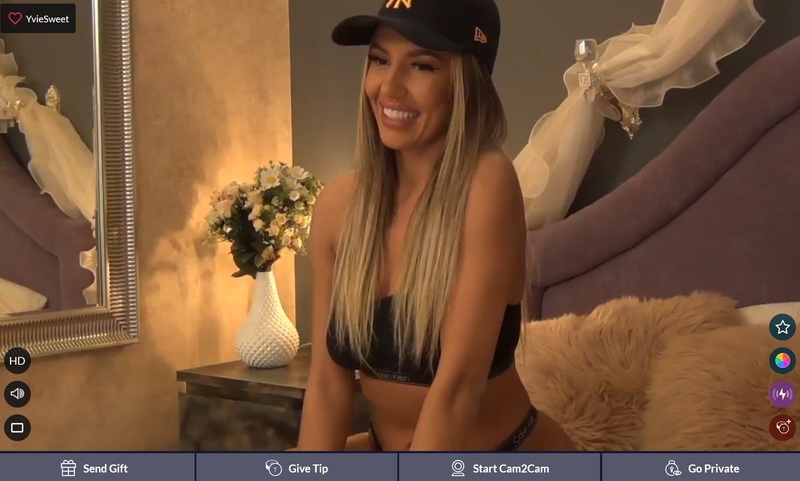 A private show on Cams.com will cost you $3.00 on average, not inclusive of cam2cam or 2way audio. Paying an extra dollar a minute unlocks both those features. You can join model Fan Clubs to save money. Almost all the models offer Clubs that you can join for a small monthly subscription and in return get free access to any X-rated videos and images they've posted on the site, as well a significant reduction in 1on1 per-minute costs. As a side note, Cams.com is loaded with eastern European babes, Romanian webcam performers in particular.
You'll rarely find a host who isn't using HD feeds and isn't skilled in performing in front of a webcam. While the search engine at Cams.com doesn't feature a wide range of dedicated fetish categories, almost all the models practice niche genres and many are experienced and well-equipped when it comes to acts that require outfits and accessories.
---
LiveMindy.com
LiveMindy is a very unique adult webcam site. You don't need to buy credits or tokens to use the site. What you do, is enter your card information onto its secure server. Your card information is stored safely, and each time you pay for something, it is deducted off your card. You can set daily spending limits, to make sure that you never go over budget on any single day.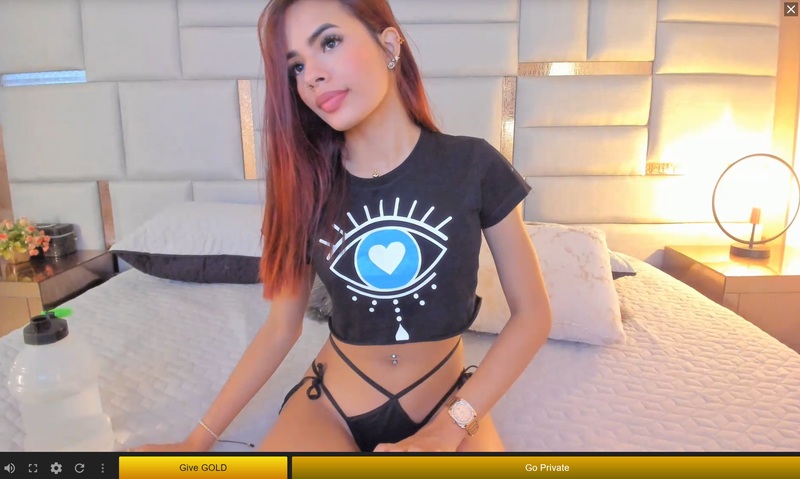 No site gives their models as much liberty with prices as LiveMindy. The girls can charge anywhere from $0.99 to well over $10.00 a minute. These shows are usually inclusive of cam2cam, but some of the girls will only be willing to watch you in an exclusive show. Exclusive shows are more expensive, but can't be spied on. Part of the reason for this wide spectrum is that LiveMindy offers both amateur live cam models as well as full-time performers that know every trick in the book.
LiveMindy also has Gold Shows, which are essentially the site's group shows. You tip in the minimum amount, and reserve a spot for yourself. Cam2cam is not available in these shows, but the price is significantly lower. It can give you a taste of what you could expect, if you decide to take the same model into a one on one private session. Also, enjoy the above filter to narrow down which models offer which fetish, clubs, phone call options, and other unique features.
---
Premium vs Freemium
Premium sex cam sites often have nudity banned in the free chat. The goal of these sites, is to facilitate one on one chat sessions between a model and a user. This is the direct opposite to freemium cam sites, where the models set goals for tips. As users tip and goals are reached, many users get a free show.
If you're thinking about trying out freemium sites also, be prepared for less efficient filters, or none at all, models that are so amateur they may have issues working the camera, but also a great community vibe and lots of free content. As a newer site, you will find that CamSoda has many chat rooms for very competitive prices. The site is filled with gratuitous nudity, and you can find a ton of private show rooms for as little as $0.50 a minute.
An average private will cost you $1.80 a minute, including cam2cam on desktop and mobile. It also includes a free recording of your show that's goes straight to your account. You can rewatch this recording at any time. To lower costs even further, you can select a Spy Show, which is a private show the model is already in, and you can be like a pervy fly on the wall.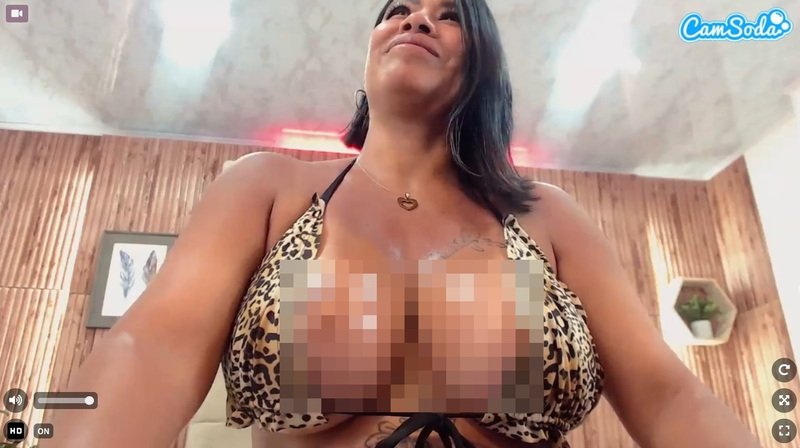 ---
Conclusion
As far as premium sex cam sites are concerned, your main considerations should be the quality of performers, HD, payment types, show options, and the general ease of use when you're on the site. In all respects, if you are truly looking for premium, you should head to LiveJasmin. While it charges slightly higher than some other sites, their model count is staggering, and their video quality is great. They also offer a fantastic mobile platform with cam2cam, 24/7 support, unique site features and a sleek, simple user experience. It's a site that makes it fun not just to go into a private session with a sexy pro, but enjoy site browsing, and excellent conversations in the free rooms.
---