LiveMindy.com, a Discreet and Secure Adult Chat Site
Is LiveMindy Good?
With one of the largest selection of cam models in the industry, LiveMindy has proven over the years to be a treasure trove of sexy babes. It is a trusted veteran cam site with over 1,300 models online at any given moment, most of whom stream in high resolution.
LiveMindy also got a well-deserved reputation for being a strikingly cheap sex chat site. It is renowned for prioritizing user satisfaction by helping its members budget their expenditures on the site's enticing services.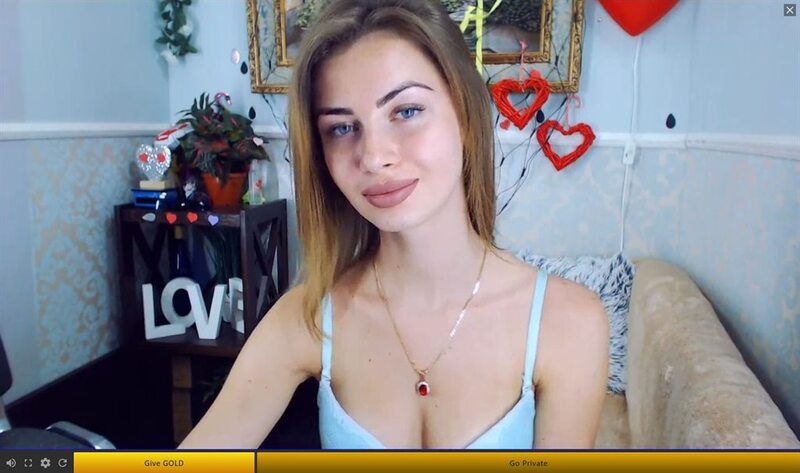 If you're looking for a 100% discreet and secure adult chat site, you'll be hard-pressed to do any better than LiveMindy.com. For this LiveMindy review, we took the time to explore this adult chat site's ups and downs so you won't have to. Keep reading if you think that high quality, inexpensive and safe live cam porn is for you.
Overview
LiveMindy has thrived due to being inviting and accessible. Once you register, you can turn on video preview (which also includes audio) to better sort through the site's many cam rooms, or else use its precise search and categorization feature.
Once you do decide to take it a step further and take a model to a private show, LiveMindy assures you that "ECHST.NET will appear on your cardholder statement," so any prying eyes will be none the wiser.
This discretion is accompanied by a guarantee that any payment details you share with the site will be protected by the best encryption available, and that none of your account details will ever be visible to anyone but trained LiveMindy staff.
This secure adult chat site even has a full FAQ section dedicated to Privacy Questions, where you can get informed on every measure LiveMindy takes to make sure your privacy is secure.
Strengths & Weaknesses
Strengths
Payment is 100% secure and discreet
Cam2cam included for free in every private chat
Prices of private shows tend to be very affordable
Gold shows can make things even cheaper
A veteran highly trusted chat site
Weaknesses
You need to provide payment details to open an account
Not all models stream in HD
You can only view one show at a time
The site doesn't accept a whole lot of payment options
The Webcam Models
The Girls
LiveMindy employs more than 40,000 adult models across the world, and the vast majority of them are female. Many of them are hot, varied and eager to please, and chances are you'll never find less than a thousand of them online, no matter the time you visit.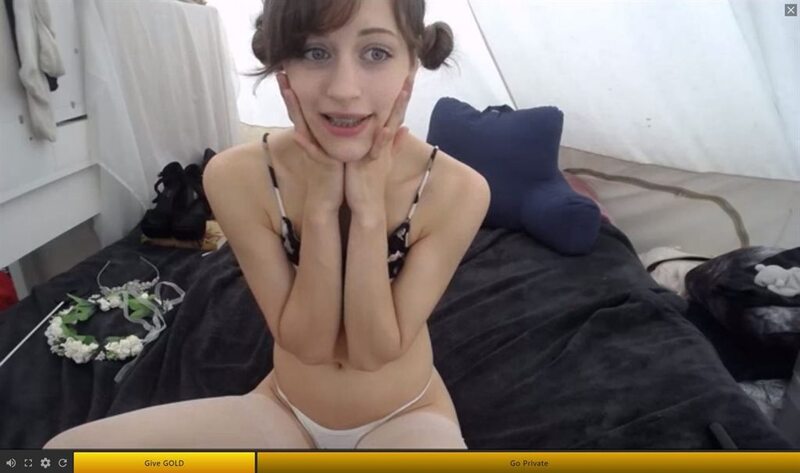 We advise that you also take the time to shop around and scroll through the many cam rooms LiveMindy has to offer. While on most adult cam sites, the deeper you dive the less appealing girls you find, it is not necessarily the case on LiveMindy. You'll be surprised by the amount of enticing bombshells you'll find, and the prices will just keep dropping.
The Guys
LiveMindy is first and foremost a cam site catering to people attracted to the fairer sex. It doesn't really cater to those who love some manly action, but still accommodates them. There's no dedicated category for male models on LiveMindy, but you can search for them by using the site's Advanced Search option.
You'll find there are about 200 cam studs live on average using the LiveMindy platform, and their shows are generally cheaper than the women's. There sites our there where the hunks are more visible, sure, but LiveMindy's selection will rarely disappoint.
The Couples
LiveMindy's selection of couples is fairly good. You'll find about 40 of them online on average, which means that their variety will be fine, but nothing exceptional. The couples themselves are generally great though and charge even less than most of the solo models on the site, but it will also make you wish there were more of them.
If you're specifically looking for the best adult chat sites for watching live couples on cam, LiveMindy might not fully satiate that need.
The Transgenders
There aren't many tranny models working live on LiveMindy at any given minute, but that's not to say that the site has nothing to offer to all us tranny lovers. Some 2,300 shemale models use the LiveMindy platform, so you'll always have a good variety of tranny cams available. Taking them private is also a bargain, with most tranny shows costing in the range of $1.50 a minute, no matter how hot they are or how great they're camera is.
LiveMindy's live tranny cams can be found under the Transgirl section. LiveMindy may not be among the best shemale cam sites, but its tranny selection does not disappoint.
Model Profiles
A model's chat room on LiveMindy also serves as her profile page and personal store. You'll find details about her bio, appearance and preferences under the About Me tab.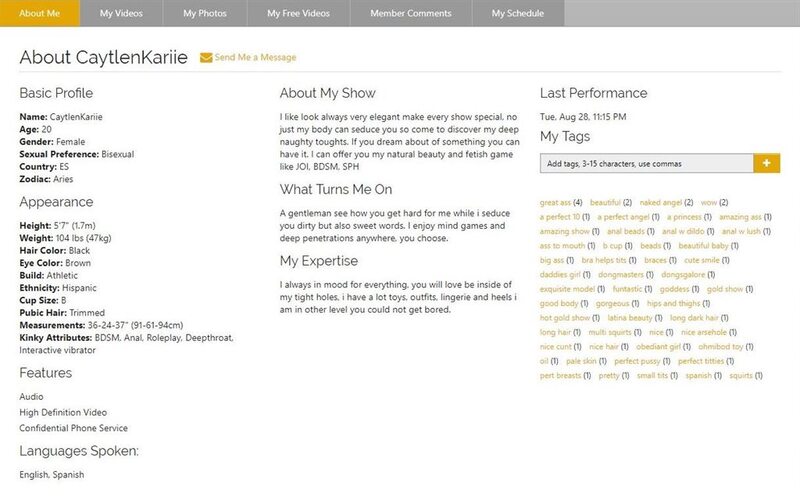 Some models also offer videos and photos of themselves for sale, either of their live cam shows or from other after hours activities. You can find these under the My Videos and My Photos tabs, should they have any. If not, those tabs won't appear.
Aside from those, some cam babes like to put a gallery of free and salacious pictures or videos of themselves to entice potential clients. Look for a tab titled My Free Photos or My Free Videos if you want to check out the talent beforehand.
You will also see a tab titled Member Comments, which contains comments and short reviews by any member of LiveMindy who wished to express their opinion about the model. This is a great way to scope out a performer before taking her private and spending money on her.
Lastly, some models even keep a schedule, which can be found under the My Schedule tab, to help their fans keep track of when they'll be live. This appears on the profile of all cam models, but isn't used by all, since one of the most appealing aspects of this line of work is to decide on your hours on a whim.
Chat Options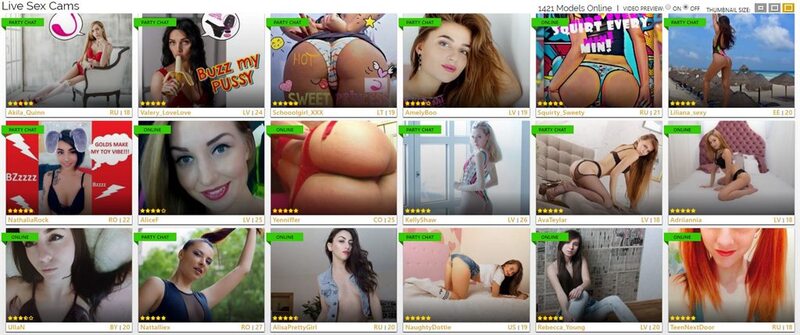 Free Video Chat

If you're unsure whether you want to put in your payment details to open an account or not, browse through LiveMinsdy's open chat rooms to get a feel for the site. LiveMindy enables anyone who wants to chat with the cam models to do so even without registering, and strongly encourages members to do so even after they do. It has a very convenient chat window with lots of emoticons to help you express yourself, but the highlight here is the ability to make your messages invisible to anyone but yourself and the model. You can do so by clicking the eye icon under the chat window.
As an aside, this is where LiveMindy first proves itself as a highly secure adult chat site by reminding you not to share your contact information with anyone. It really does feel like safety and anonymity are a priority here.
Sadly, this is also where LiveMindy's biggest drawback also comes into account. LiveMindy limits members to watching only one cam show at a time, presumably to save bandwidth and allow for a smooth experience for all. It still comes off as limiting and stingy, though, and may put off some who enjoy having more than one show open at a time.
Private Chat

There are two forms of paid chat on LiveMindy: Private Chat and Exclusive Chat. Private chat is a one-on-one show you can take the model to, where you can direct her to your heart's content. No one else will be able to see or hear what goes on in the room except for you, but this show type doesn't prevent the model from getting or sending messages to other members of the site. Because of this, LiveMindy's Private chat is usually much cheaper than its equivalent on other premium cam sites.
If you want the cam girl's undivided attention, though, you'll have to shell our more cash for an Exclusive Chat — usually about one US dollar more than what you'd pay for in a Private chat. Unless money is no issue for you, we recommend you to stick to Private Chat. We've yet to be in a Private show where the model was distracted by other messages she received, or ignored us to chat with someone else.
Gold Shows

This is very similar to ImLive's Candy Shows, where the model sets a goal to reach and a minimum buy in towards a planned show. You can then purchase a "ticket" to the show for the minimum price, which is usually very low, or for more if you want better guarantee that the goal will be reached. If the goal is reached, the show starts, and you get to watch the model perform without spending any more of your hard-earned cash. Since this is a group show, though, you are encouraged to tip if you wish for the model to perform anything specific for you. If the goal is not reached, you are refunded the full amount you paid.
These shows are called Gold Shows since you pay for them and tip in them using LiveMindy's site currency. While LiveMindy doesn't usually make use of site currencies like other cam sites do, there is a special currency used by the site, which is called Gold. You can purchase 1 gold per 1 unit of your country's currency (for example, 1 USD = 1 gold) to use for various things on the site, though mostly for tipping your favorite cam girls and paying for Gold Shows.
In short, this is a great option for those who are looking for some cheap live cam action but still want to have some say in what the model does in her show.
Discounted Block Sessions

Discounted Block Sessions allow you to book private and exclusive chats ahead of time with your favorite cam girl. They can be 15, 30, 45 or 60 minutes long and are priced at a discounted rate from the cam models' regular per-minute price. You will receive discounts of 5% off of 15-minute sessions, 10% off 30-minute sessions, 15% off 45-minute sessions and 20% off 60-minute sessions.
Do note that if you continue the session after the show is complete, the session will continue at the discounted per-minute rate. Block sessions are available only when the model has chosen to offer them. If you have used up a partial amount of your daily limit, you will only be able to enter a block session that would not exceed your daily limit (more on that later).
Video Quality
While LiveMindy doesn't force its models to stream in HD like LiveJasmin does, most of the cam rooms on the site are nevertheless in HD, or in HQ at the very least. They also load relatively fast and almost never suffer from any stuttering or freezing issues, partly due to LiveMindy's limitation on the amount of shows one can view at a time.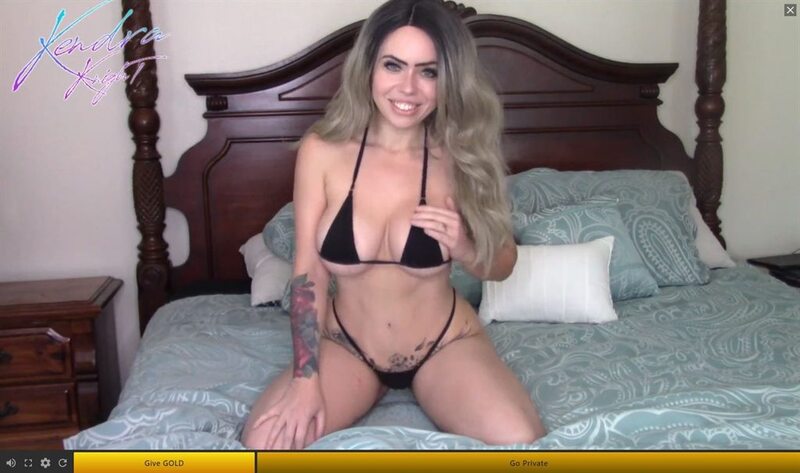 It is also noticeable that LiveMindy takes pride in its stream quality. Cam rooms open with a giant display of the show which takes up almost the entire screen and leave nothing for the imagination. LiveMindy's video quality might not beat that of the very best premium cam sites in the industry, but it definitely gives them a run for their money, and that's partly why it's on this list.
LiveMindy's Mobile Site
LiveMindy's mobile compatibility is not its strongest suit. The rooms take a long while to load and attempting to write in chat opens a keyboard that completely obscures the screen. It also doesn't have as many chat options as the desktop version has.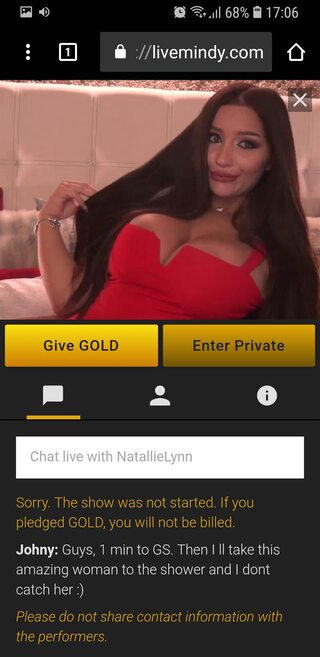 While it may run smoothly and work relatively well, LiveMindy's mobile site just doesn't measure to its desktop version. If you're looking for a good cam site you can enjoy on the go, you're better of checking our list of the best mobile cam sites and picking one from there.
Additional Media
LiveMindy doesn't have much to offer for those who are looking for something more than good and inexpensive live cams with hot babes. There are the usual pictures and videos some models put up for sale, but there's no way to search for them, and there's nothing other than that.
Registration on LiveMindy
As mentioned before, to keep LiveMindy a supremely secure adult chat site, all aspiring members are required to put in payment details in order to open an account. You'll never be charged without your knowledge and your details are kept safe behind the best encryption protocols out there, but it may still be a hassle for some.
All other steps to getting your account are pretty rudimentary and expected. You choose a username, password and enter a valid email address. You then have to validate your address, and you're done.
Prices on LiveMindy
As mentioned prior, LiveMindy likes to keep things simple and straightforward by charging your card or Paypal account directly instead of bothering you with things like credits or tokens. That way, you're always aware of how much you're spending, and can easily keep this hobby from becoming too costly. On top of that, LiveMindy also employs a daily limit to stop you from overspending.
As for the prices, LiveMindy manages to compete with even the cheapest cam sites out there. While you cant sort the cam rooms by price, LiveMindy does its best to not only provide an option for every pocket, but to keep things as affordable as they can be. With an average cost of about $2.50 a minute for a cam show featuring HD quality and a hot and experienced cam babe, LiveMindy is truly a bargain by any standard.
Payment Methods
LiveMindy sticks to the most common and trusted payment options out there:
While LiveMindy does so in an attempt to stay a safe and secure adult chat site, we wouldn't be surprised if some of you wish they'd lower their standards a bit, just so they'd accept your card.
Customer Support
LiveMindy's customer support is somewhat of a mixed bag. Their live chat representatives are fast and responsive, though will terminate the chat just as fast if you don't badger them for a response. On the plus side, they're available 24/7, as is LiveMindy's email and phone support centers.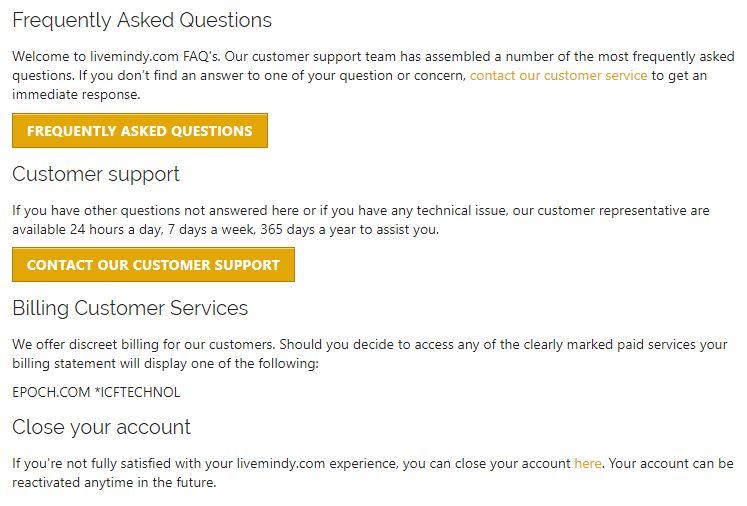 You can find them, along with LiveMindy's comprehensive FAQ section, by clicking the Support link at the bottom of the page.
The Bottom Line
LiveMindy does its best to stay a fair, trusted and secure adult chat site that puts discretion and user satisfaction above all else. While LiveMindy does have its flaws, none of them comes even close to muddy the amazing sexual experience you can get from this adult chat site.
If this LiveMindy review should teach you anything, is that, as long as it caters to your sexual preferences, LiveMindy is always a good option for anyone looking for affordable yet high-quality live cam shows.
Back to the full list of Best Webcam Sites
---