See a Live Video Feed Before Entering a Room at These Cam Sites
Last Updated
September 09, 2022
You don't have to enter a cam chat room in order to see what the model looks like in real-time at the following leading cam sites. All the NSFW webcam platforms listed below provide a discreet live video preview of the cam room so you can see exactly how the performer looks, what they're up to, as well as the quality and stability of the cam feed.
A live video feed of the room isn't necessarily automatic. Some sites make you hover over the photo for a few seconds in order to swap out the static image for a live one. Others make you choose live video thumbnails as your preferred gallery layout. Read on to find out how to get a free live look inside a cam room, how much a private session will set you back, as well as how to score free credits/tokens and other perks which can help turn a quick video preview into a much longer cam2cam show.
CamSoda.com
CamSoda is all about chat room previews. The homepage loads featuring snapshots of the room which quickly turn into video sneak peeks. With more than 1,000 rooms to choose from during most times of the day, most of which are broadcasting in HD, the hardest thing at this site is deciding which previews deserve closer inspection. CamSoda is freemium cam site, which means you don't even need to pay in order to watch some live XXX webcam shows. And, if you time your visit right, you'll even see some of the biggest names in adult entertainment getting wet and wild in front a streaming cam.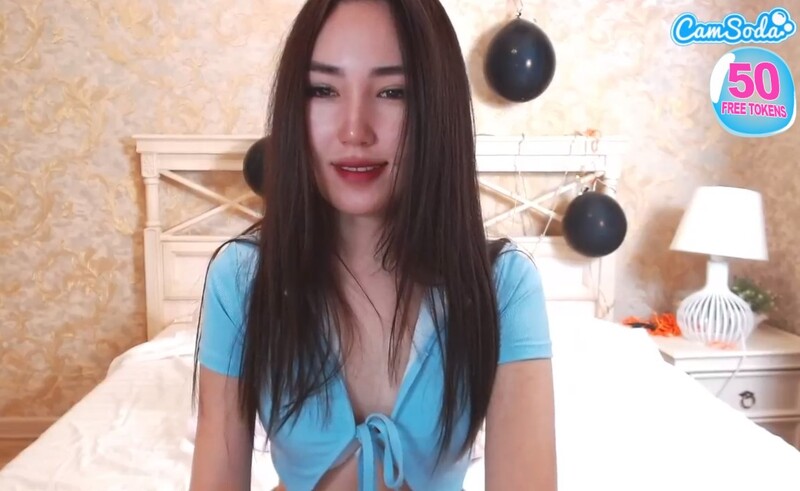 The gallery of snapshots quickly becomes thumbnails featuring a few seconds of video action grabbed from the room just moments before. The videos aren't real-time so to speak, they have a time-lag of around a minute. While the performer won't be doing exactly what she's doing in the video preview, it'll be pretty close. As you scroll down the page, the lines of photos turn into seconds of videos. If for any reason the snapshot remains static it's probably because the performer is in a closed private show mode. You'll have to wait until she's out of an exclusive session in order for a short video grab to appear again. Occasionally though you just have to be patient as some feeds take longer to come through.
If you're not looking for a particular type of model performing a certain act, you can just sit back and watch a tip-fueled live show. However, if no-one in the audience is tipping, don't expect free entertainment. Most performers have a tip menu which states how many tokens is required in order for them to carry out any explicit action. When it comes to finding a partner for a particular fetish or simply having some 1on1 attention, you'll need to enter a private show mode. 
On average, you're looking at just $1.80 a minute for some exclusive fun and games, with the cheapest cam rooms willing to go private for a mere $0.48 a minute. One of the benefits of a private session isn't just that you get her undivided attention, but that you don't have to pay per act. Most CamSoda models will let you record the show and keep a copy of the video in your CamSoda account where you can access it whenever you want without having to pay extra.
One of the best ways to save money at CamSoda is to grab a handful of complimentary CamSoda credits. When you file a payment method with the site such as a credit card or PayPal account, you'll get between 25-100 tokens from free. Another way is to sign up to CamSoda's Premium Membership Club. It costs $19.95 a month to join and you get a bunch of perks including a one-time bonus of 200 FREE tokens. At $19.95, it's cheaper to join for a month and get the credits, than it would be to simply purchase a bundle of 200 tokens by themselves.
---
LiveJasmin.com
There's barely a photo in LiveJasmin's 1,000 plus lookbook of streaming shows that doesn't warrant a closer look. All the performers here are A-list cam stars and know exactly what it takes to give an unforgettable private cam experience. Most rooms use HD streams, and more than that, almost everyone broadcasts from beautifully designed and lit studio settings ensuring not a moment of the action takes place off-cam. When it comes to the dark fetishes, you'll also find a variety of well-equipped and themed dungeon settings where rubber, latex and leather rule supreme.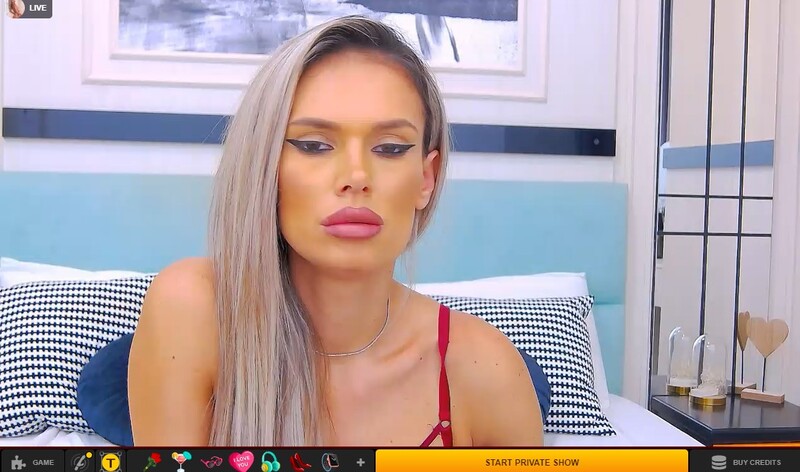 LiveJasmin features a traditional way of enjoy a real-time live webcam room preview. Simply hover over a photo for a second and a video feed grab comes though replacing the static snapshot. It's always worth investing an extra second or two on each photo here as the images you see at first glance are professional poised snapshots. While some really are representative of the performer, others can be a bit heavy on the photo-shop. The sneak peek you get in the video feed doesn't hide a thing. What comes through is what you'll see when you go into their room.
If the image has a green circle it means the performer is hanging out in her cam chat room and a video preview should come though. However, if it doesn't, it probably means she's either in a private cam session or a multi-viewer VIP Show. A red circle means she's hosting an exclusive 1on1 private session and the small VIP Show sticker indicates she's started the VIP show. If the circle is grey, it's a sign she's offline.
LiveJasmin is a premium cam site and here all the X-rated goodness stays strictly behind a paywall. To get to see more of the model and open your cam for some face-to-face time, you'll need to invite her into a private show mode. If you see a sticker on a photo saying Promo, you've hit upon one of the room's hosting a time-limited sale where they're asking for a short time the site's minimum price of $1.20 a minute. On average the cost though of a 1on1 live video chat date stands at around $.240 a minute. Be prepared to add an additional $1-2 a minute to be able to open your cam for a C2C encounter. The same again if you want to use your microphone.
The good news though is that the site has promos and credit giveaways that can significantly reduce these prices. If you register a credit card at the site (no purchase necessary) you'll get 9.99 FREE credits as a thank you. Also, you can take advantage of the promotional wheel and score mega discounts on any purchase. For example, new members can get up to 99% off the price of a credit bundle.
---
ImLive.com
ImLive has some of the cheapest cam2cam inclusive private shows of any premium live video chat site. And, while it's a premium site, that doesn't mean you can't enjoy some free cam shows. In their open cam chat rooms many of the performers will strip off or even perform short naughty acts if they think it'll encourage you to invite them into a 1on1 date. They also host multi-viewer shows where, if the audience cumulatively tips enough, they'll remove clothes and play with adult toys.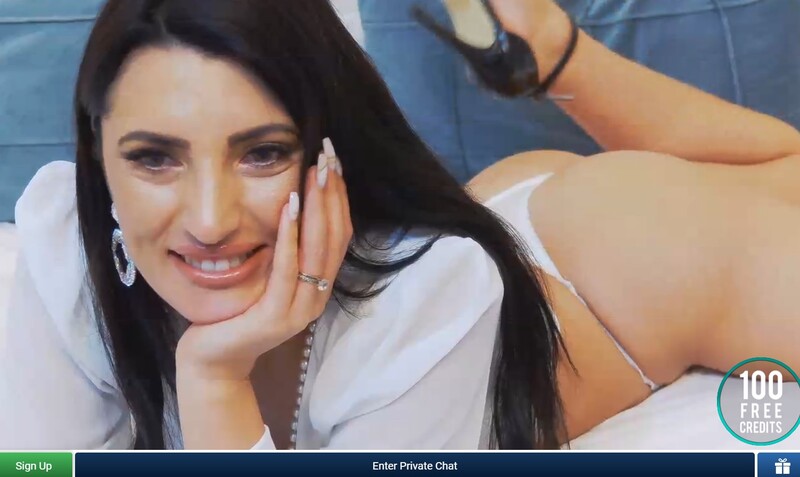 At ImLive, it takes quite a while for the live video preview to a cam room to come through. You have to hover over the photo for a few seconds and patiently wait for the sneak preview to appear. But, when it does, it's a real-time feed as opposed to a few seconds of live action recorded a minute or so earlier. There is a quicker and more effective way though to see live cam room video previews. The site's Multi-Viewer link, located in the middle of the main screen in the top bar brings up live cam room videos that you can scroll though six at a time. You can anonymously see just what's going on in each room without having to enter the chat hangout.
If a performer is in a private show, no video preview is available. Sometimes the photo has a green free sticker on it and still nothing appears. Sometimes it can take a couple of minutes before the site refreshes the rooms and even if a girl is offline or unavailable, it still shows that she's free. Candy Previews are the ten minutes or so before she starts a multi-viewer low-cost paid show. During this time you can watch active preview screens and often enjoy some kinky goings-on.
Costs for an exclusive cam2cam session are low and there's no extra charge for 2-way visual and audio. On average, most performers ask around $2.50, with the newer models and those using a lower streaming quality often charge the cheapest rates of just $0.98. A private show is recorded automatically and you can access the video for free for 72 hours after the recording. After that time, you'll have to pay in order to unlock your private porn movie.
There are several ways you can save money at ImLive. Some of the most in-demand models and higher-priced cam girls offer Discount Clubs. If you pay a small monthly fee in return, you'll get no only free access to all her Host Videos, but you'll also get $0.60 off her per-minute show rates. Some models also offer block sessions. If you book a private show of at least 30 minutes, a block session will give you 20% discount off the regular rate. And, if you're in for the long-haul, a block session will cost 30% less when you reserve a 60 minutes show.
---
xLoveCam.com
xLoveCam may have a more limited selection of cam hosts than other premium cam sites, but every single girl here is not only gorgeous, but is also extremely sexually adventurous. If you're looking for a European girl to chat with, chances are you'll find your dream date here. Private cam chat rates are low and include cam2cam but if you'd rather keep the pennies in the pocket, check out the site's videos. Every day over 300 recorded shows are posted by models, many of the short clips can even be viewed for free.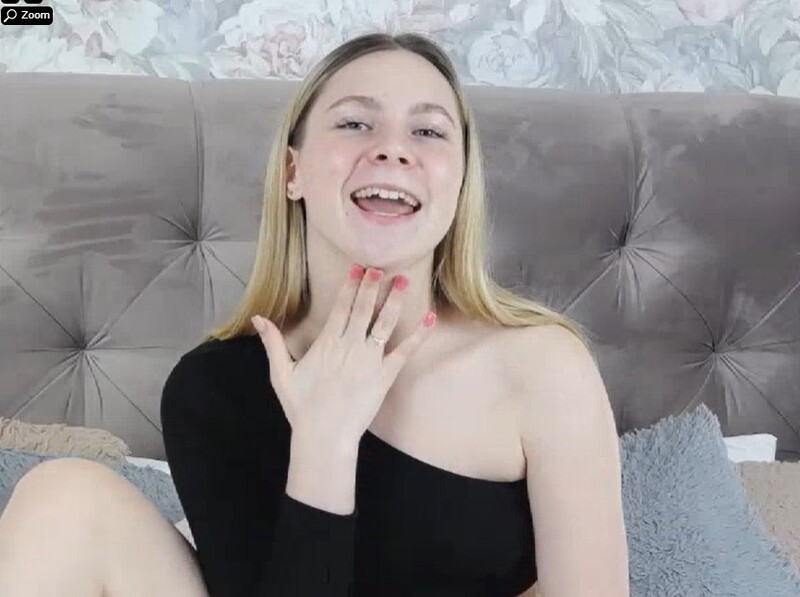 To get the real-time video active preview screens instead of snapshots at xLoveCam make sure the small video camera icon on the left of the homes-screen next to Webcam snapshots is selected. Once you've done this you'll see that when you hover over a photo, a real-time feed, as opposed to the gif-style videos featured in other platforms appears.
If there's a little red square at the bottom right of the photo, don't expect any video preview. This sticker indicates the performer is in a private show. You can get a sneak peek into the private show for a fee. However, you won't be able to interact with the model in any way and the price is the same (even higher sometimes) than if you were to take the girl private yourself and get all the 2-way benefits.
Exclusive show rates are so cheap that there aren't really any reductions to speak of. The average cost of an xLoveCam cam2cam inclusive 1on1 session comes in at just $1.80 a minute. The cheapest rooms are in the same region at $1.20 a minute. If you don't want to let anyone else get a video preview of what they can expect in a private show by buying a sneak peek into your session, you can always pay a bit more for an Xclusive Show mode. This ensures the room is locked tight and no-one else can enter, even as a silent witness, while you're with the model.
The only freebies you'll get at xLoveCam are VIP videos. When you register and confirm your email address you get to choose one VIP video. And, when you purchase a bundle of at least 100 credits, you'll get comped access to another 5 VIP X-rated videos of your choosing. There are thousands to choose from, and their lengths range from a couple of minutes to over 30 minutes so make sure you get the best-value for your free gift and not waste it on a clip of just a couple minutes.
---
MyFreeCams.com
MyFreeCams was the first video chat site to offer free tip-fueled cam shows. Today you can find a huge range of cam models, from amateur skilled extreme exhibitionists to celebrity cam stars. The open shows are the main draw at this site. The girls (and it's only girls at MyFreeCams) can get very kinky and are open to performing almost any niche act in their free open video chat hangouts.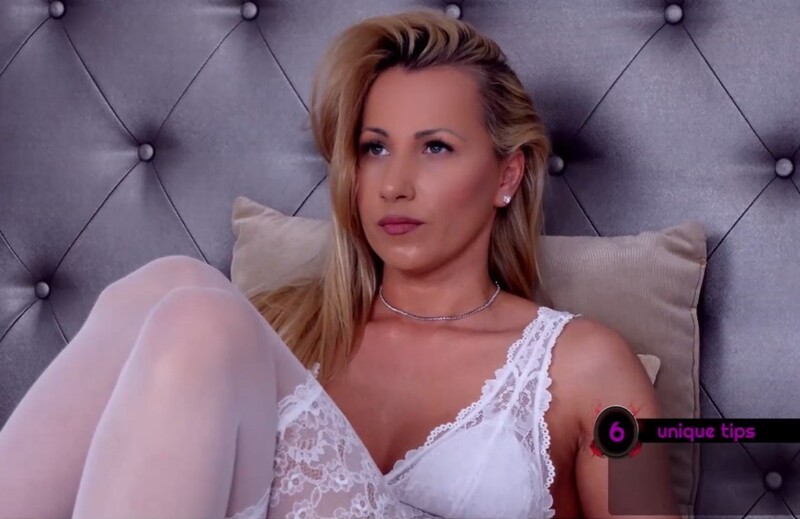 When you go into MyFreeCams, make sure you click on the video camera sticker above the gallery of snapshots. This changes the static photos on the page into webcam room previews. While it's not exactly a live video feed, it's still a real-time update of the room, You see captured images which change every few seconds showing the actual status of the room. After a few seconds hovering over the photo, a real-time video preview will come through.
If you want to see a bigger video preview, when you hover over the photo, a small camera icon pop-ups on the right of the image. If you hover over or select this icon, a pop-up window comes though showing a much larger video screen preview. 
Without a doubt, the best-value-for-money shows at MyFreeCams at the open free XXX performances. If you do decide that you want to be the sole focus of a model's attention and direct the action, be prepared to pay a premium for the privilege. All show rates are standardized and come in at a quite hefty $6.00 a minute. This does at least include webcam2webcam and you can record the show and keep a copy of the video in your MyFreeCams account for free unlimited viewing. The price rises to $8.00 a minute if you want a True Private show where no-one else can peek into the event.
Once you purchase tokens at MyFreeCams, you're automatically upgraded to a Premium Member, and only premium members can send private messages to models. You can even send private message to other users. Premium membership lasts indefinitely, even if you never buy tokens again.
---
Conclusion
Without a doubt, the best webcam site with video previews is CamSoda. All the photos automatically appear as video previews, streaming quality in most rooms is HD, and private shows can be recorded and stored for unlimited free viewing without any extra payment.
---