Best Cam Sites to Watch Amateur Cam Girls
Since all cam girls are technically amateur, you searching for amateur cam girls probably means that you are looking for newest of the new. You aren't looking for those cam girls that have been working for years and whose spirits have been broken, you are looking for that fresh meat. These are the 10 best sex cam sites to watch new amateur webcam models on.
This is where you will find those cam girls who haven't yet been spoiled by the porn world. All the images you will see on this page are of new cam girls.
CamSoda.com
CamSoda is one of the newest sex cam sites in the business, as such, most of their models are new girls who aren't broadcasting on many sites. CamSoda has many amateur webcam models that are working to pay their way through college. There are a few girls working in studios, but the majority are working straight out of their bedrooms.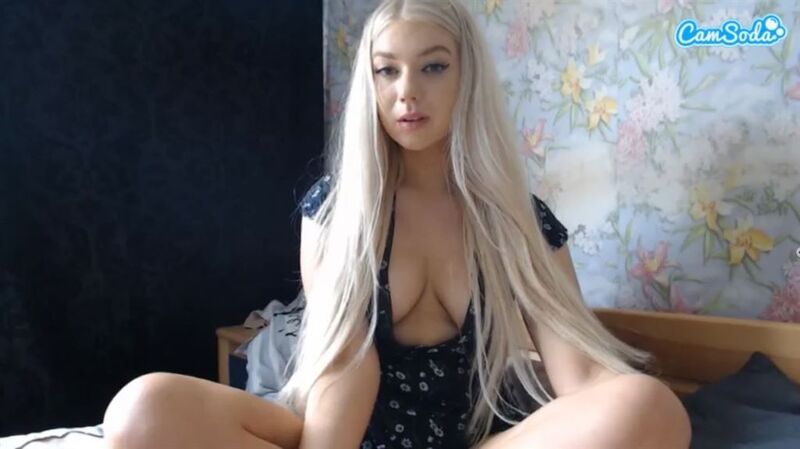 Finding the amateur cam girls on CamSoda is super simple. Look at the tags and you will notice that new is the very first tag, immediately after the featured page. Click the tag and you will see all the newest babes.
But, don't try to make any logic of the prices, the girls are free to charge whatever they want. The range is from 6 to 90 tokens a minute.
Some girls will have cam2cam in their rooms and others won't. Some girls on CamSoda will even let you record the shows.
As you would expect, the hotter girls tend to charge higher prices for private sessions than the other girls do. If you want to keep your spending manageable, you can try gambling options.
Spinning, rolling, and pulling can all win you prizes.
CamSoda gives you live previews of every room on the page at once, rather than one at a time. You can easily use the feature to find Latina cams, ebony cams, pantyhose cams, and more.
If you pay for the Premium package, you get live chat support, otherwise you are stuck sending emails to try and resolve any issues you face.
Lastly, CamSoda is one of the very few sites with mobile cam2cam that enables you to chat interactively with your favorite performers while you're on the go.
---
LiveJasmin.com
On LiveJasmin, all new models have to start off under the "sale" category. New models have a set price of 0.98 credits. The girls have to perform for a collective total of hours before they can increase their prices. All of the new models on LiveJasmin are bona fide amateurs, having worked online for less than a few hours.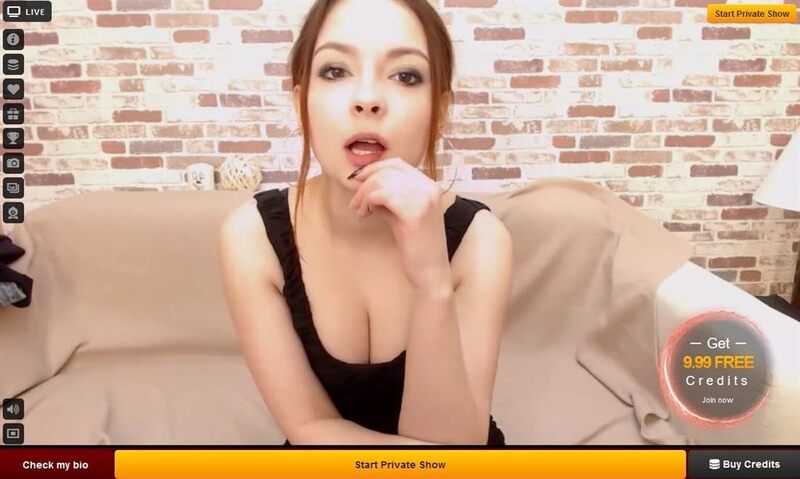 Generally speaking, LiveJasmin is the highest quality webcam site currently available. All of the models use HD cameras. It is a requirement for the models. Some of the newer girls don't always have a HD camera, but if they don't upgrade, they won't survive for long.
To find the newest cam girls on LiveJasmin, click on the price range of 0.98.
Cam2cam is available in all of the private shows on LiveJasmin, but you will need to pay extra for it. In most case, there is an additional charge of 1-2 credit a minute. The same goes for bidirectional audio.
LiveJasmin has the best customer support in the business. Even as a non paying member, you get access to 24/7 live chat assistance.
LiveJasmin strongly believes in customer satisfaction.
As a new customer you get to spin the wheel, to win up to 100% bonus credits with your first purchase.
In addition, LiveJasin, much like CamSoda, will let you open your cam on your mobile device and, thus, enjoy c2c sex without being confined to your computer screen.
---
Sexier.com
Sexier usually ranks a bit lower on our lists, but now when it comes to amateur webcam models. Sexier has a very nice selection for you to choose from, with an entire category being dedicated to the new ladies who join. While Sexier doesn't have HD in their chat rooms, what they do have is a great loyalty program and low prices.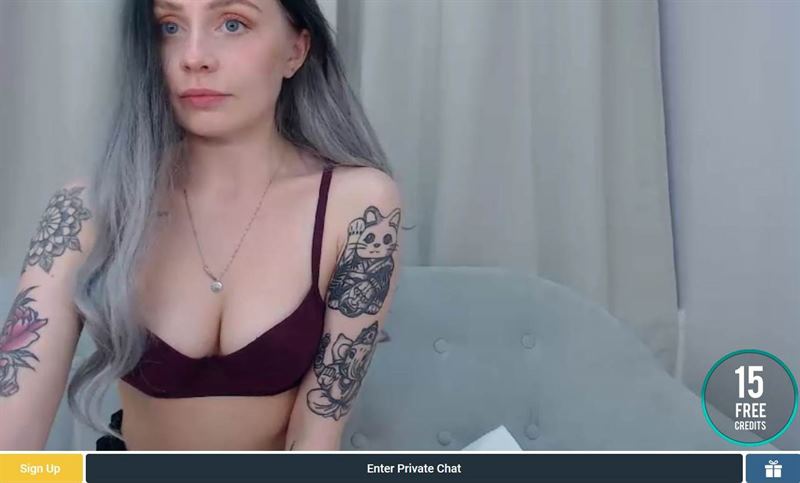 New Models is one of the most popular tags on Sexier. It will always be available in the top menu bar of the site.
Private chats with the newest models costs 0.98 credits a minute on Sexier. That translates to exactly €0.98 a minute.
Sexier's rewards program is among the best rewards programs in the business. It might take a long time to climb to the top, but what you get is tons of free credits.
At the highest level, VIP, you get up to 30 credits on every purchase.
Sexier has good customer support, but you won't be treated like a VIP till you reach VIP level.
---
Flirt4Free.com
As the name of the site suggests, Flirt4Free is a site where you can flirt without ever having to create an account. That being said, most of the models - new or otherwise, have guest users muted. As a member with an account, you can choose from among the many new amateur starlets which register each day. They get to pick their own price, so prepare for anything from $0.50 a minute to $16.00 a minute.
There is no correlation between the attractiveness of the girl, the video quality, or how new the girl is to Flirt4Free. Flirt4Free has both models who are way too full of themselves as well as models who seriously undervalue themselves.
You can find all the new webcam models by clicking on the tab New Models.
While some of the models on Flirt4Free work out of professional studios, many are genuine college girls.
Generally speaking, you can tell if a girl is working in a professional setting or not by how messy her rooms is. Spotless rooms are generally a sign that the girl doesn't actually live there.
There is a live chat support option, but it isn't available at all hours. For around the clock service you will need to shell out for the VIP package.
As a new member, you claim 120 free credits by just verifying you have a working credit card. Buying something will give you even more free credits.
---
LivePrivates.com
LivePrivates is a high quality webcam site filled with gorgeous women that look like they belong in magazines. But, don't let their appearances fool you, LivePrivates also has quite a few amateur models for you to choose from. Private sessions with the new amateurs start off at 0.98 credits a minute, but the prices are higher for the more veteran girls.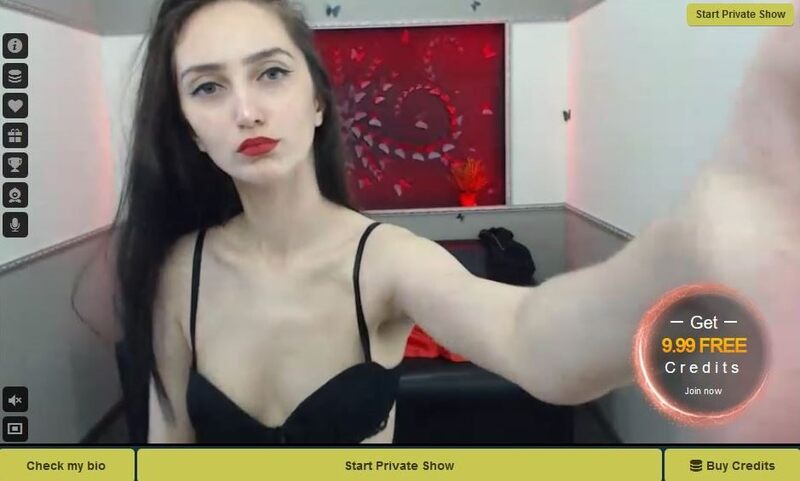 Unlike on the sites above, the tag of amateur on LivePrivates does not refer to how long the model has been camming. Instead, it refers to how the model has classified herself. Any girl on LivePrivates can choose to put herself in the amateur category.
The categories on LivePrivates are in alphabetical order. Amateur is second on the list, right after 69. It isn't the fullest category, but you do have some options.
The vast majority of the webcam models you will encounter on LivePrivates use HD cams. The same is true in the amateur category.
LivePrivates provides a wide range of support options. You can use the live chat, email, or even call in if you're ever in need of assistance.
As a new member, you can claim up to 9.99 free credits by just verifying your credit card on the payment page.
---
ImLive.com
ImLive is a fantastic site with many amateur webcam models. New girls register onto their site all the time. Usually we rank ImLive higher, but finding their newest girls is honestly a bit of a pain. There is no option to filter your search, to see just the girls who have just joined. Your easiest option to find the new girls on ImLive is to scroll through the gallery or use the advanced search to filter by price.
The new amateur cam girls on ImLive have a set price of 0.98 credits a minute. They usually don't have the highest quality webcams, but that's what you get at under a dollar a minute.
ImLive has some seriously sexy amateur teen babes as well as amateur fetish queens.
Paying members on ImLive gets access to fantastic customer support. You can browse through the FAQs or talk to an actual representative by chat, email, or phone.
ImLive has an awesome customer loyalty program. Depending your tier, you are given bigger discounts and more credits. In the long run, ImLive is among the cheapest sex cam sites to watch amateurs perform live.
Our exclusive link will get you 30 free credits with your first purchase.
---
MyDirtyHobby.com
MyDirtyHobby is the only site on this list where you can't filter out the new cam girls. Many of the girls on MyDirtyHobby have been working on cam for years. So why did we include them? MyDirtyHobby is the only site where you can watch cam girls perform some seriously dirty things live. Piss play and anal are a norm among this sites cam girls.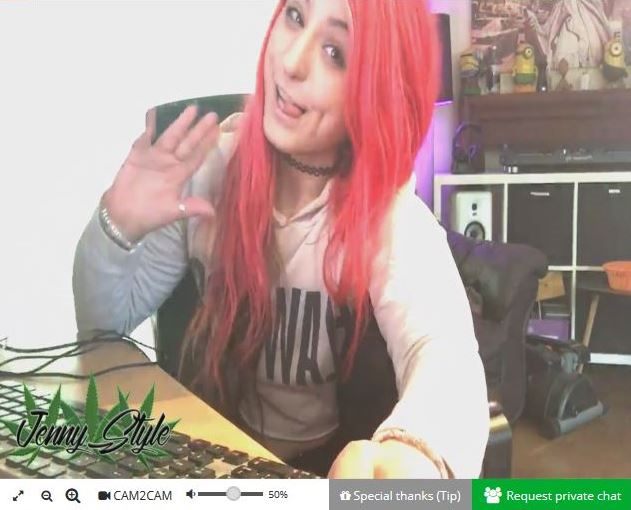 Most of the girls on MyDirtyHobby have not performed in produced porn. That's why they can still be considered amateurs.
Just because these ladies haven't been in any professional porn, doesn't mean that you won't recognize them. Lucy-Cat is just one of the exclusive amateur cam girls on this site.
If you live in Europe/Germany, MyDirtyHobby actually hosts sex parties that you can get invited to. Many of the videos you can purchase on the site are of the cam girls fucking fans at events.
MyDirtyHobby has sales of their token, Dirty Cents, that you should watch out for. Fridays and Sundays are the best days for discounts.
But, be forewarned. My Dirty Hobby has no free chat and going into a private sessions costs even more.
Support isn't the greatest, you can call their overseas number or drop them an email through your account on the site.
---
Chaturbate.com
Chaturbate is currently the largest amateur cam site. There are always thousands of models online. As a freemium site, Chaturbate is geared more towards tips in the free chat, rather then paid private shows. Chaturbate has a ton of new cam models register each day. The majority of the new models are male, but you can filter them out to see just the women.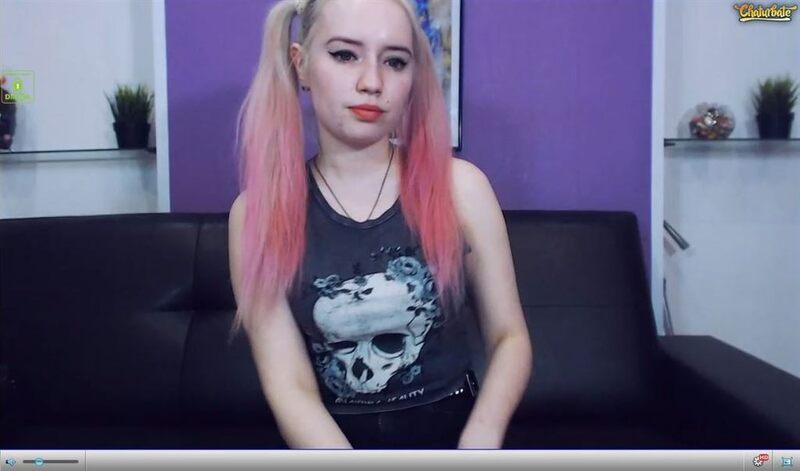 The webcam quality as well as the price differ greatly from room to room. Some girls charge as little as 6 credits a minute, while others want 150. Chaturbate is capable of any video quality, even 4k. That being said, 4k webcam chat rooms are extremely rare.
To find the newly registered models on Chaturbate, you will need to scroll to the bottom of the page and click New Cams under the category Free Cams by Status. You will notice that you see all genders. Enter /female/at the end of the URL to filter it down to just women. Otherwise, you are going to see men and trannies too.
Cam2cam is not included in private chats on Chaturbate. Some will charge you extra, while others will not offer it at all.
You can't turn on cam2cam, you have to set yourself up as a broadcaster if you want the girl to be able to see you.
Customer support on Chaturbate isn't the greatest, you are limited to just the FAQs and email.
---
LiveMindy.com
LiveMindy is one of the largest webcam sites in the world. There are a few things that bother us about Live Mindy, but we've got to admit that they have a fantastic selection of amateur cam girls. You can easily filter the models by date joined. Click on the tab New Models and you're set to check out the newest cam girls to have joined the site.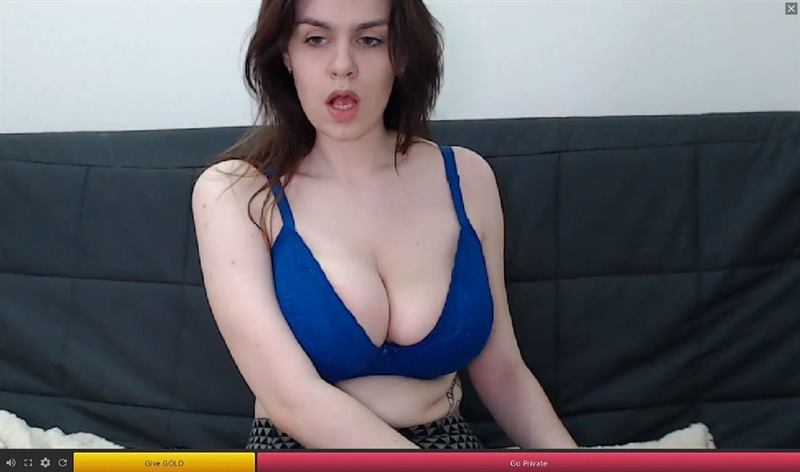 The amateur webcam models on LiveMindy come from all across the globe. Depending on the time you log on, you will be able to find different ladies from different exotic places.
LiveMindy has many American amateur cam girls.
But, LiveMindy does have its downsides. While the site offers HD, it is capped at 720 HD, rather than the full 1080. Furthermore, you can only open one chat room at a time, which honestly feels kind of limiting.
The girls on Live Mindy get to choose their own prices, that means that the new girls can choose to charge whatever they want.
LiveMindy offers quality customer support. There are options for both live chat and email assistance.
---
Cams.com
As one of the oldest sites on the net, it's kind of surprising but new models register on Cams.com all the time. After clicking on the New Models tab, you will be shown all the newly registered cam girls. But be warned, for some reason the first row appears to to be girls who have been on the site for a few weeks. Rows 2 and beyond are where you'll find the newest cam girls.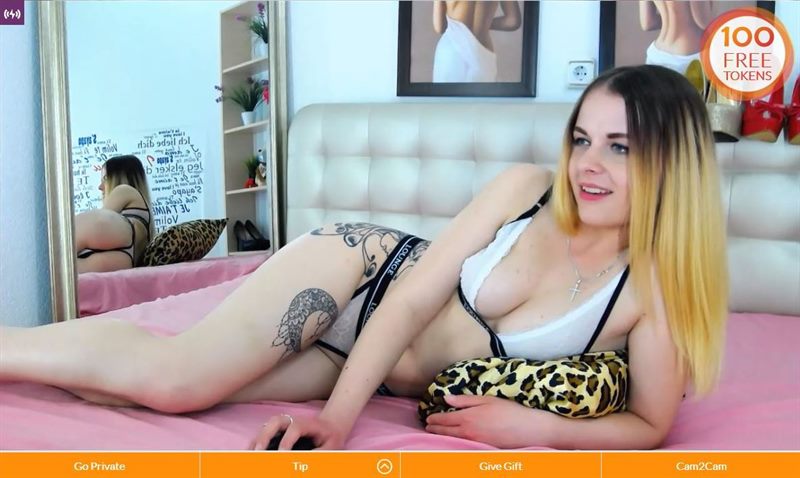 Cams.com has some super HD chat rooms, but not all the rooms have great quality. Cams.com is the only site that offers the Connexion feature, you can connect your Lovense Max to a models Lovense Nora toy. The newest cam girls are unlikely to own a Nora toy, but it isn't impossible.
Cam2cam is not included in private chats on Cams.com and you will notice that your funds quickly deplete on the site. You need to pay extra to activate your cam, and if you tap on the video screen, it auto tips the model in most rooms.
You can make it cheaper by joining individual models discount clubs. Each model has her own club and you can join as many as you want, but you'll have to pay separately for each of them.
Customer support is at the moment limited to email or phone.
You can currently claim 100 free credits per credits card you have.
---
Conclusion
Our number one cam site recommendation for amateur cam girls is CamSoda. It's easy to find the newest performers on the site and they all charge highly affordable rates.
CamSoda has an advanced interface, plenty of porn tags, nude shows in public chat rooms you can watch at zero cost and, above all, mobile cam to cam which allows you to enjoy bidirectional video chat no matter where you are. So if you're into amateur girls, you should pay it a visit before you go to other sites.
Back to all articles about sex cams
---