How to Become a Model on Cherry.tv
Last Updated
September 12, 2022
The live cam market is flooded with sites, good and bad, so when a new one pops up that is worth a mentioning, especially for new models, or models looking to expand their career prospects, we can't help but champion and introduce it. Cherry.tv launched in July 2021, and is already garnering a loyal following, as models are flocking to stake their claim and perform for an online audience.
It's not easy for a great model to find the best platform to perform on, as not all live cam sites, even highly reputable ones, give their models what they deserve. But Cherry.tv plans to do things differently, and is offering quite a few perks and enticing rewards for models joining the webcam platform. Currently, there are a few dozen models online at most hours, with over a thousand users watching the top performers. When you first enter the site you'll notice the focus is not on a bunch of features, but on the models, with the highest ranked performers listed.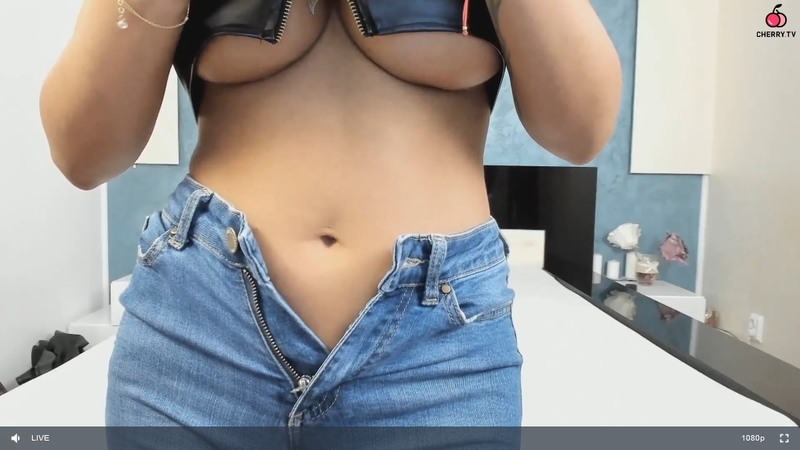 For members, registering is easy and quick, and doesn't require entering any financial details, only verifying an email address. For those interested, it's easy to purchase tokens using multiple payment options (Including Wire Transfer and Cryptocurrencies). As a model, you call the shots in your own rooms, and you have the power to both Mute/Block/Kick Out users, as well as crown your favorite followers with the power to Moderate your room and become your very own watchmen.
How to Become a Model
The process to become a model is quick and simple, and mostly differs from becoming a site member, by asking for age verification proof and having a great HD camera for your performances. Once your age verification is complete and you've entered your payout information, you can start performing. A great site feature is that you get live 24/7 model support.
Though the site is relatively new, it has already stated there will be multiple and always changing events, contests, and ways for you to get more exposure, and more financial rewards. On this site, having a great social media following and active account is crucial, as you can direct them to your Cherry.tv page.
Once you're performing, it's easy to control your profile and how you operate on the site using My Dashboard, which will show you breakdowns of your earnings, fans, most profitable days and hours to stream, your next payout date and amount, referral links, and more.
What Do You Get As a Cherry.TV Performer
Cherry.tv has put in place a unique Level System for both models and viewers. To level up, models will need to have consistent, high-quality streams and be engaging enough to receive tips and from viewers. The higher your level, the larger your payout rate will be — up to 80% — one of the highest in the industry. High-level models may also be selected to participate in advertising campaigns and represent Cherry.tv in events worldwide.
Your earnings on Cherry.tv are a revenue share of the private shows, tips and virtual gifts you receive  — up to 65%. You can also increase your income by bringing your own fans to Cherry.tv. You receive 15% lifetime earnings from the users you refer to the platform, making your potential earnings go to up to 80% of the total revenue you make on the platform. One more way to make money with Cherry.tv is by referring new models to the platform. Every time a new model signs up using your referral link, you receive $100 USD.
In short, Cherry.tv greatly cares for its performers, and wants you to have a safe, fun, easy-to-use site experience so you can feel at ease as a brand new performer, or a veteran. It offers some of the largest payout rates you can find on live cams, and provides plenty of incentives for users to spend more, and in turn, make your job more profitable. As you also have total control of your room and are able to truly cultivate a community of followers on the site, it's understandable why this site is getting so much buzz and such quick reactions from users as well as performers. 
Back to full list of sex cam blog posts
---