Fulfill Your Stockings Fetish with the Best Pantyhose Cams
Last Updated
September 09, 2022
Do you have a stocking fetish? Does seeing girls wearing nylons turn you on? Do you enjoy watching sexy feet, clothed by a thing layer of garment? If so, you might want to check out the best pantyhose cams the net has to offer. There are plenty of cam models that are more than willing to put on a pair of fishnet stockings on just for you. Just think about it, very soon you'll be able to watch the sexiest cam girls in the world put on and take off their knee socks just for you.
We've done the footwork for you and organized the best pantyhose cams for you from best to just good, don't worry we've filtered out the terrible sites.
CamSoda
While other adult cam sites have stagnated technologically, CamSoda continues to push the boundaries, to try and create something new and exciting. While some of their ventures, such as holographic and VR cams didn't pan out, others did. CamSoda was the first webcam site to enable cam2cam on mobile devices. While other sites have since gotten it working, most charge extra for it.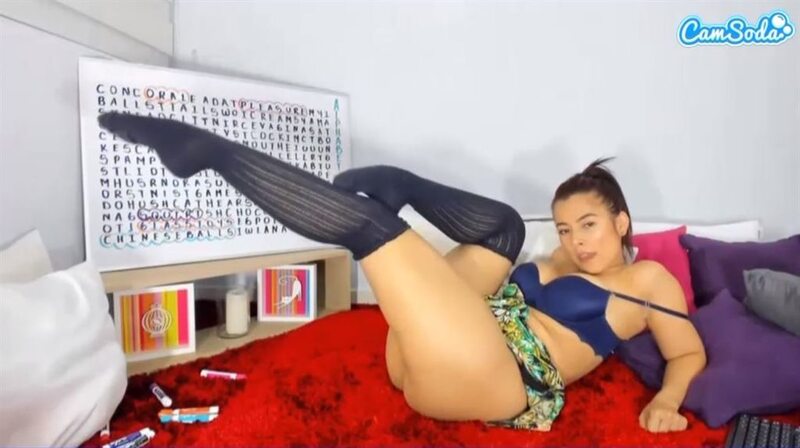 The other exciting technological innovation which you are bound to love is the video previews. While other sites load one preview at a time, on CamSoda, you get live previews of every thumbnail on the page at once. It can vastly improve your shopping experience. You can see exactly who is wearing pantyhose, stockings, and socks live, right now.
In the case of CamSoda, the search tags are not your best friend. Searching for #pantyhose, #stockings, and the like doesn't yield many results. You are better off leaving your mouse on the page, and seeing which girls have a pair on.
Prior to actually starting a show, you will get a window which will warn you whether the host has cam2cam enabled or not. Some rooms have automatic show recordings enabled, you will be able to rewatch these shows later on for free.
---
LiveJasmin
If it wasn't for the high prices, LiveJasmin would be our top recommendation. The selection is huge, the babes are gorgeous, and the video quality is amazing, but the prices are also quite astounding. The girls on LiveJasmin are incredibly professional, with huge wardrobes in their closets. You would be hard pressed to find a model that doesn't own several pairs of pantyhose in different colors and opacities.
Pantyhose and stockings are both searchable tags on LiveJasmin. Every women presented on the page has tagged herself as owning the garments and being willing to use them. The selection is huge, but as mentioned you shouldn't feel limited, only the very newest of models won't own at least a pair.
Shows on LiveJasmin are centered around private shows. These shows usually do not include cam2cam or 2 way audio each of which costs extra. With both options turned on, the cost is often as much as double what you would be paying on other sites.
Users on LiveJasmin get to spin the Wheel of Fortune, for the chance to win up to 100% bonus free credits with every purchase.
---
Flirt4Free.com
Flirt4Free might be a smaller sex cam site, but it packs a ton of quality. While the site doesn't have as many cam girls as some other sites, what it does have is babes. The webcam models on Flirt4Free are some of the hottest in the business. Many of them work exclusively on Flirt4Free, so you can't check them out anywhere else. The video screens are always huge and video quality is usually fantastic.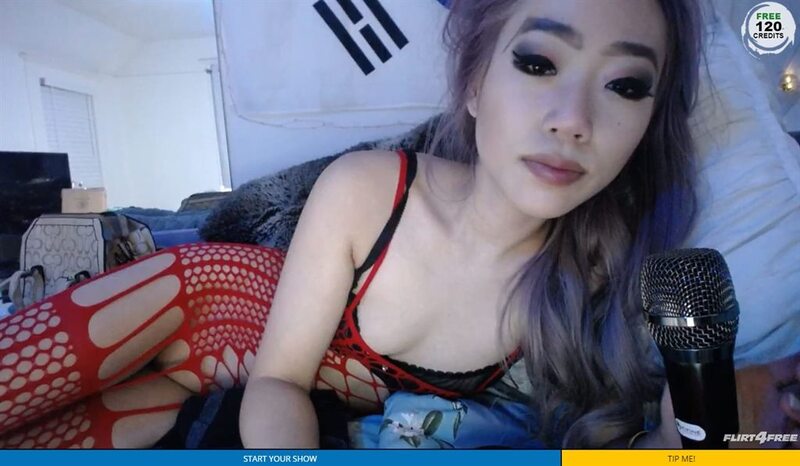 In terms of search options, finding cam girls that are wearing stockings right now on Flirt4Free is not very easy. The search bar doesn't yield many results and when it does, it's for cam girls that own stockings. In general, most of the models on Flirt4Free have a large selection of undergarments to choose from. If a model sparks your attention, go into her room and ask her what she's got.
Flirt4Free has a cool loyalty program. You collect points which can be traded in for free videos and for discounts on credits packages. The points you accumulate will remain visible as you rank, regardless of whether you have spent them or not. Users with bigger numbers to their names, always get preferential treatment from models who recognize the big spenders.
There's also a VIP program, where you pay a monthly fee, to get a bunch of cool benefits.
---
FetishGalaxy
While FetishGalaxy doesn't have any particular tags for pantyhose cams, it still features many sexy cam girls wearing nylons, pantyhose, and knee high socks. To take care of your sock fetish, you have two options. To scroll through through the rooms until you find camgirls wearing nylons or to enter any of the xxx model's chat rooms and ask them to put a pair on. As with any site dedicated to private chats, these girls will put on whatever you want in private, be it sexy pantyhose or designer stockings.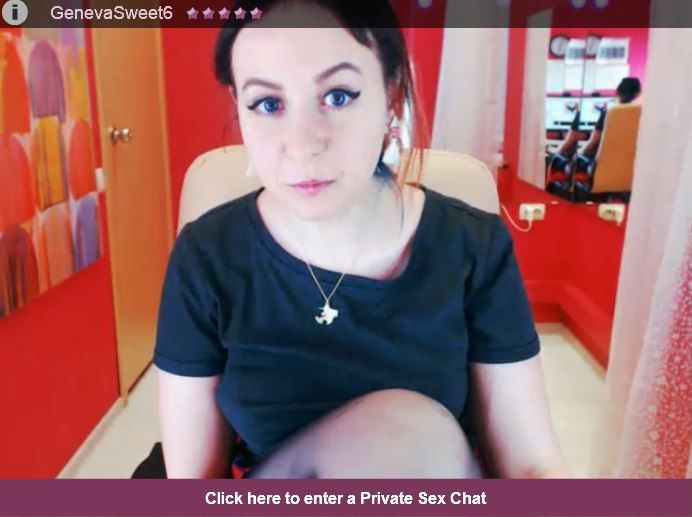 On FetishGalaxy you get to dictate the show -
When you are in a private chat, you get to tell the cam girl what to do. If you want her to put sexy red stockings on cam just for you, then that is what she will do. Want her to sniff the stockings or lick her feet while she's wearing them? That is a definite possibility, but if you too enjoy watching pantyhose rip, you might be charged a little extra. We all know how expensive high quality lingerie can be.
FetishGalaxy features decent video quality and easily accessible chat features that make chatting easier for those whose vision isn't too great. It also has a great loyalty program which makes it one of the cheapest places to watch kinky cam girls in stockings. That being said, while FetishGalaxy is one of the best pantyhose cams, it is quite lacking in the number of HD cams.
---
LiveMindy.com
Every other sex cam site on this list expects you to buy credits or tokens if you want to go into a private chat with a pantyhose wearing cam girl, but not LiveMindy. LiveMindy has a different method. You leave your payment information on file, on their secure server. After each session, you are charged for exactly what you spent. The charge is filled under an innocuous name, so your wife, bank, or anyone else that might end up seeing your bank statement, won't know what it is.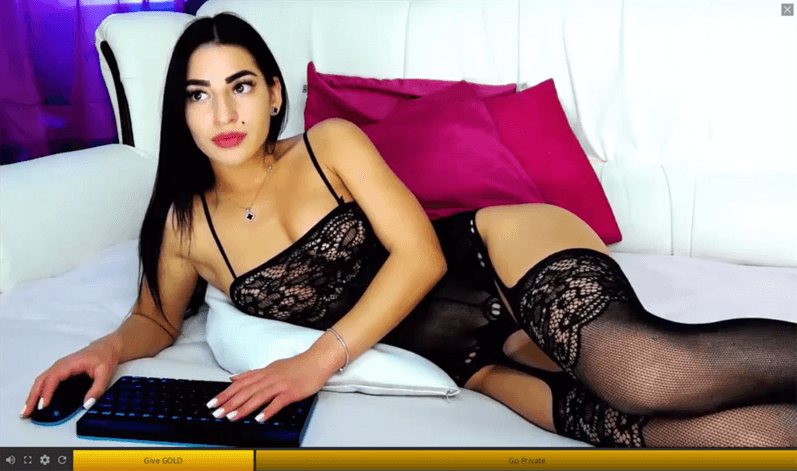 As a whole, LiveMindy has a lot to offer, but it can get messy.
LiveMindy models are allowed to charge whatever prices they want, with no standard pricing indicators. That means that some of the girls charge really absurd prices, while others charge prices that are outright confusing. You can't filter by price, meaning you might end up searching for quite a while before you find a babe for the price you are willing to pay.
Most of the chat rooms on LiveMindy are in HD, though the quality is capped. At best, you will find rooms at 720 HD. The girls on the site are very sexy, and have large areas of expertise with their jobs. These girls work hard to please their customers, with most of them being full time professionals.
The cam models most likely to own multiple pairs of pantyhose will be listed under the Foot Fetish category. These models have various pairs of long socks, stockings, and other exciting garments. Cam2cam is usually included in private chats, but it can change from model to model.
---
Chaturbate
Chaturbate is a great place to check out pantyhose cams. Unlike the other sites where you have to take women to private chat sessions to watch them strip, on Chaturbate the women strip in the free chat for all the users to watch. Of course, there are still private sessions, but you don't need to pay to see nudity. Chaturbate has recently introduced high quality HD cams, you can stream at what ever quality is broadcast, even above 1080p.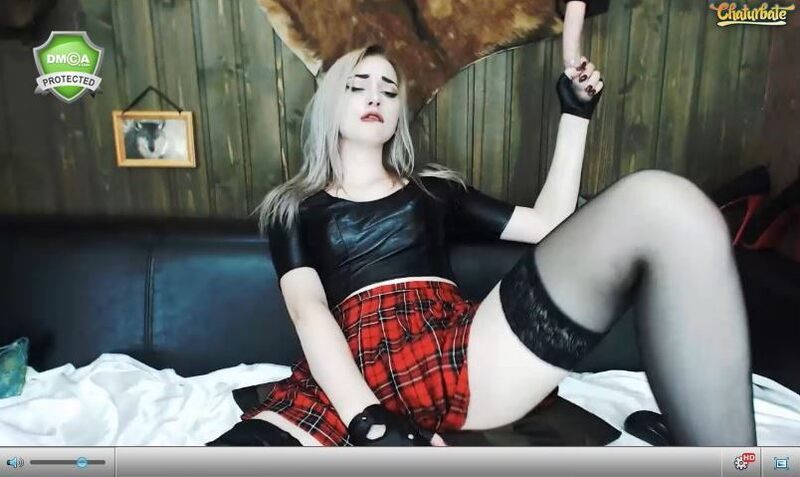 That being said -  not all of the models have HD cams, in fact, most don't.
Chaturbate is a fantastic place to take care of your sock fetish. There is an entire section dedicated to the pantyhose tag. However, this tag does not appear to be very well used. Many cam girls under the tag aren't wearing pantyhose on cam, but, don't be discouraged. In the same way cam girls tag themselves when they shouldn't, camgirls also don't tag themselves when they should. A fast scroll through the front page and we were able to find plenty of girls wearing nylons.
By the way - you can find the tags at the top of Chaturbate, under the blue bar.

While the the hostesses with 8 thousand people watching and tipping them are unlikely to disturb their show to go into private sessions with you, don't fret. There are many models who are less busy that would be more than happy to go to into a private chat with you wearing nothing but their stockings on cam. You should ask before going to private if the kinky cam girl you chose is down with your particular desires, some girls are more down to lick toes than others.
---
Sexier
A large screen format adult webcam site, Sexier features hundreds of stunning camgirls. Like FetishGalaxy, it also lacks a search function for pantyhose. There is no tag to help you take care of your sock fetish. But don't be disheartened, most cam stars have quite the collection of outfits to choose from, including a wide array of fishnet stockings, sheer pantyhose, and colorful knee high socks.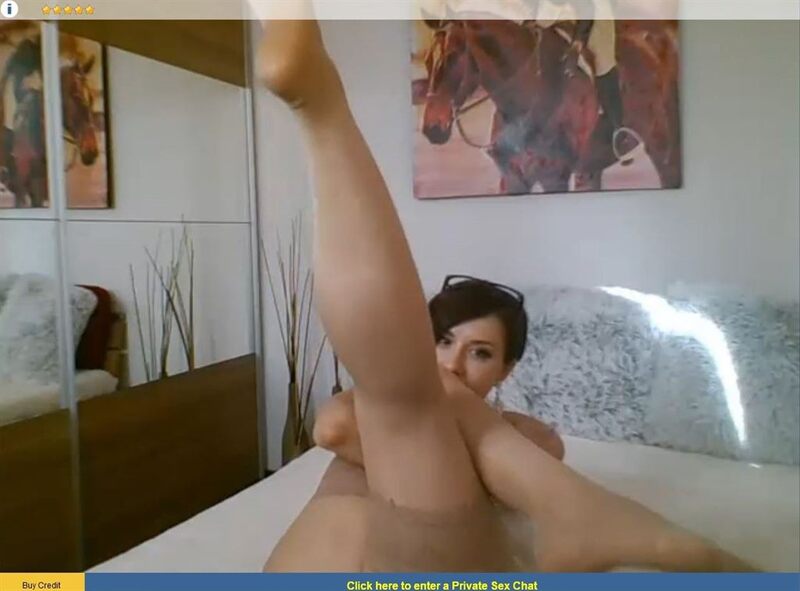 Take your favorite xxx cam girl into a private chat and she will indulge your every fantasy. Feel free to choose a pale cam girl and pair her with a contrasting black pair of stockings, or choose a nice tanned girl and make her put on a vivacious red pair of fishnets. No matter your preference of hosiery, these girls will put it on as long as they own it.
What will they do on cam?
More than just getting dressed, they'll do whatever you want on cam while wearing the clothing of your choice. If you want a slow and sexy pantyhose striptease, that's what you'll get, if you prefer masturbation in doggy while wearing nothing but sexy red stockings that contrast with pale white thighs, that's what you'll get. On Sexier.com, you are the master of the show, unless you want to be the sub that is.
Sexier has great prices and a fantastic rewards program by the name of the frequent fuckers club, but it is lacking in the number of HD cams without which it can't be ranked higher.
---
Cams.com
If you've ever been to Cams.com you are familiar with their huge selection of international models. On most cam sites, you can find girls by region, but on Cams.com you can find them by nationality. That's right, if you have a hankering for some specifically Korean pantyhose cams, Indian cam girls wearing nylons, or even Japanese camgirls in knee high socks, you can find them all on Cams.com.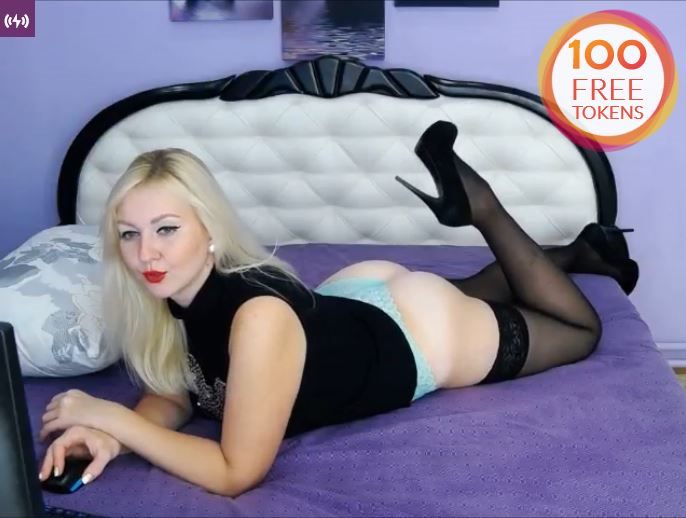 That being said, there is no specific tag for pantyhose cams or stockings cams. You will need to manually search the site for the kinky cam girls wearing legwear. The kinks section Foot Fetish and Heels often involve stockings, but it isn't a perfect method of searching. As with any other cam site focused on privates, the camgirls on this site are well equipped. Ask any camgirl and she will likely own more than just one or two pairs of pantyhose.
There are HD cams on the Cams.com, but they are not well labeled. You might have to go on a bit of a search to find the perfect cam babe with good video quality and who is willing to lick her toes in pantyhose for you.
---
What is a Pantyhose Fetish?
A pantyhose or sock fetish is the physical sexual attraction to seeing legs and feet covered by socks, pantyhose, and stockings. They all differ slightly from each other by the preference each individual, but overall, they encompass the same thing. Seeing fine women wearing the garment which appeals to you. Some men like watching them put it on, others prefer to watch them take it off.
Why are Men Attracted to Pantyhose?
When you look at girls wearing nylons for the first time, you realize something immediately. That women's legs look absolutely flawless in stockings and pantyhose. Stockings cover any scar and blemish and help hide cellulite. Any girl can look sexy with stockings, more so when you when you are watching the best pantyhose cams with the hottest models.
What's the Relation to Foot Fetishes?
If you have a sock fetish, you might also have a pantyhose fetish. What's the relation? Well, your socks and pantyhose go over your feet and cover your legs. The two are often interconnected, but not necessarily. While many men with a foot fetish are attracted to stockings, not all those attracted to stockings are attracted to feet.
Pantyhose, the next Level?
It's a bit of a silly argument, but we've heard that pantyhose are the next level of the stocking fetish. It is argued that because the pantyhose actually covers the genitalia, it is more sexual and more erotic than the stocking which just goes up to the thigh. We don't really have a preference, stockings end right on that perfect part of the thigh so either way, we're happy.
Pantyhose and Domination
In case you weren't aware, pantyhose and stockings can easily be used in domination play. You have the mainstream ripping through the pantyhose as a show of force which all of us know is pretty much one of the most arousing feelings in the world. More than that, if you have a dark pair of stockings or pantyhose, you can wrap them around the head as a sort of makeshift blindfold. It also works when you tie them around the hands and feet regardless of the garments color.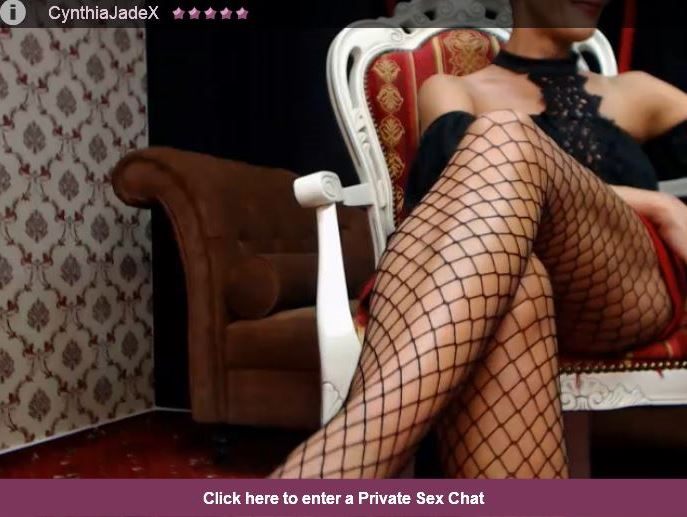 Not aggressive enough?
If you are even more adventurous, it can be used for sexual asphyxiation, but you should be very careful. 
You can watch pantyhose fetish cams with both submissive and dominant cam girls. If pantyhose and domination appeal to you, we recommend checking out the best fetish cams.
Different Strokes for Different Folks
No matter what your preference, you're sure to find camgirls willing to wear your hosiery of your choice on cam for you on any of the seven sex cam sites above. If you can't find a camgirl already wearing a pair of what you want, ask them in the free chat if they own a pair and if they say yes, take them into private chats. Private chats are where the cam girls will get dressed and undressed for you, revealing nothing but sensual thighs and sexy feet.
How Do You Choose the Best Pantyhose Cams?
The best pantyhose cams are decided by the average number of models in pantyhose, the ease of finding cam girls in knee high socks and the number of girls wearing nylons. Of course - the video quality is paramount. No matter how sexy a cam girls in stockings is, it's not worth your time if the image isn't good. We want quality and quantity, sheer quantity is useless to the man who has become accustomed to HD television.
Conclusion
If you enjoy watching pantyhose sex cams, you aren't alone. In fact, we are many. There is something undeniable about stockings and pantyhose and how they improve even the sexiest of women. Everything about them is perfect, from the way they cover the leg to how they hug the toes on the foot.
Our top recommendation is CamSoda. While it's tag system isn't quite as convenient, you can find cam girls that will give you a private show with free cam2cam and a recording of the show for as little as $0.48 a minute.
Back to all articles about sex cams
---