As low as
$1.20
per minute
FetishFix Review - Premium Fetishe Cam Shows
Last Updated
September 19, 2022
Is FetishFix Good?
Sometimes we have our own, very unique and specific fetishes we love to indulge in, especially in live cams. But sometimes, we like to play the field, look what's our there, check out models, see what they're offering. FetishFix is the perfect site for those kind of users. There are other sites that have hundreds of kinks in their roster, but FetishFix is all about premium quality ladies, and a few select kinks that almost anyone can enjoy.
Another think you'll note when you enter the site is just how sleek and beautiful it is, which translates perfectly to the mobile version too, though it doesn't offer cam2cam. The profile pictures are artfully done, professionally taken, to match the skill level and abilities of the performers. The two filters make finding your main girl easy, and the simple, yet satisfying design makes this a perfect premium fetish webcam site.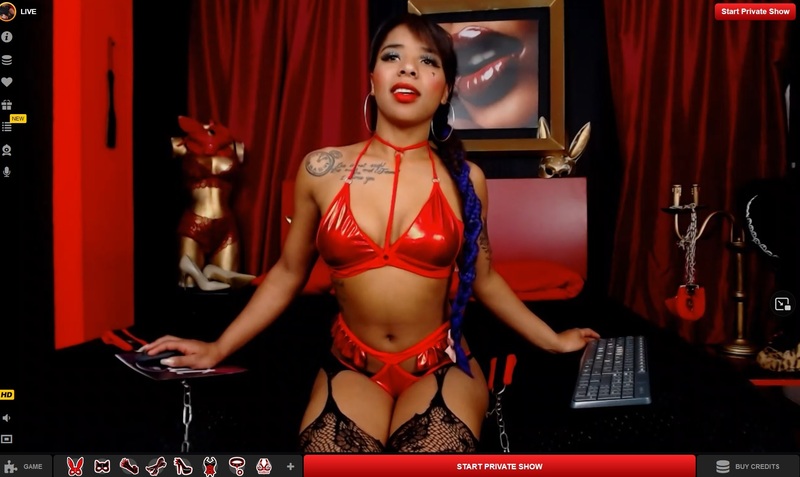 Overview
The site is simply gorgeous. Dark, mysterious, sexy. Just like the women inhabiting it. This is an all-female premium webcam site, at least for now, and the fun of that, along with its minimal amount of models, makes it feel intimate and sensual, which is what the site is trying to portray, and does so well.
Close to 100 women of all shapes, sizes, ethnicities, styles and fetishes grace the site at any given time of day, and you can find who you are looking for one of two ways. The left sided filter which holds all the main categories in alphabetical descending order, or you can use the advanced search up top to the right next to the search bar, marked by three dots and three horizontal lines. The categories are the same, but here, you can make multiple choices, which narrows things down until you get the exact group you're looking for.
On the top right you'll notice the registration option, or when you're registered, your username, your credits if you have them, potential private messages from models, a heart icon to signify your favorite girls, Story (More about that below), and below it a search box which you can use for any phrase you like that perhaps isn't listed in the categories.
Strengths and Weaknesses
Strengths
Great filtering options
720p HD cams
Pro models
Sleek and simple to use site design
Multiple payment options
Chat rooms offer multiple features
The site translates to 18 languages
Great customer support
Brilliant mobile site with c2c
Weaknesses
Privates with c2c can get pricey
A limited amount of models
Female-only models
The Webcam Models
The Girls
FetishFix models are at the top of their game in live cams. These are seasoned pros, that are even vetted prior to streaming, to make sure the quality of their shows is up to par with the sites standards. We noticed a great variety of performers for such an intimate site: Ebony, Latina, White, Middle-Eastern, Asian, as well as a nice collection of ages and body types. Also, despite the fact the most models have dungeon-like rooms, each is unique with its own display of toys, accessories, and the items relevant to the fetish the model is putting in her shows. Some use different camera angles, from below or from above to highlight certain body parts like feet or breasts, and others love to stream with their faces taking up most of the screen.
Much like most premium sites, there is no nudity allowed in the open chats, and if you have yet to register, there's a time limit to how long you can peruse the free cams. But once you do, you can spend as much as you'd like. But to see the model perform and for you to direct her, you'll need to take her to a private, which is the main goal of the models on the site.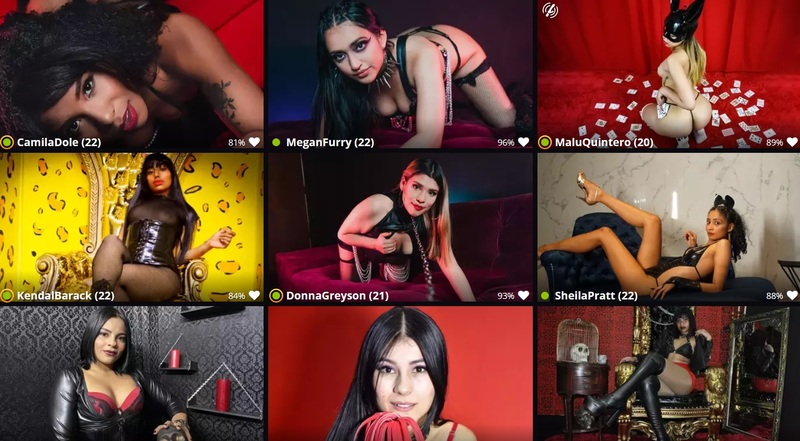 Model Profiles
Inside a models room, check out on the top left of her live stream the little "i" icon, representing her bio. This will open up a small window with her basic introduction. To get more, scroll down below her live stream and check out her pictures, videos, physical stats and usually a short paragraph she's written about herself.
Notice that there's free media, usually pics without nudity, and next to it a tab with premium content, which simply means you can either pay per item. For example, 3 credits to unlock a specific photo album, or the same amount for a video.
Chat Options
The free chat on FetishFix is like most premium sites, a way for you to get to know the models. This is perhaps especially important when it comes to fetishes, as you may have specific accessories or styles of show you like. Here, you can make sure you'll get them. Remember, no nudity in the free chats, but you can definitely catch some strategically placed lingerie here and there.
This is where the magic happens. Where your kinks come to life, and you get to see all the goods. This show can last as little or as long as you want, but we still recommend to hashing out the details in the free rooms prior to getting to the main even in private. As don't forget, adding cam to cam and audio to that chat will add another $1-$2 per feature, per minute, to the chat.
In this category, all the models are streaming with their own mobile, which can lead to plenty of sexy, raunchy or just plain fun interaction between the performers and their regular lives, sometimes even in public. Also, these ladies usually charge less than other chats, due to the mobile aspect.
If you want to both save some coins, and also have a thing for watching, than this is your spot. Check out the ladies that have orange dots on their profiles rather than green ones, which will mean they're in a private already. Hit their pic, and check out how much they'll charge for you to spy. Only the model will know you're there, of course.
If you are a brand new user, registering will get you 10 free sneak peeks. These are 20 seconds of spying opportunities, which you can use to peek in on any show at any time.
On the left side filter you'll find the VIP Show category, which will lead you to the ladies whose shows are about to begin, and you can purchase a ticket to be a part of them. This is a great way to score a smashing show for less, and you'll be joined by other like-minded users. The VIP shows can last 10-15 minutes or more, offering a fantastic value for money, sometimes costing just a few credits.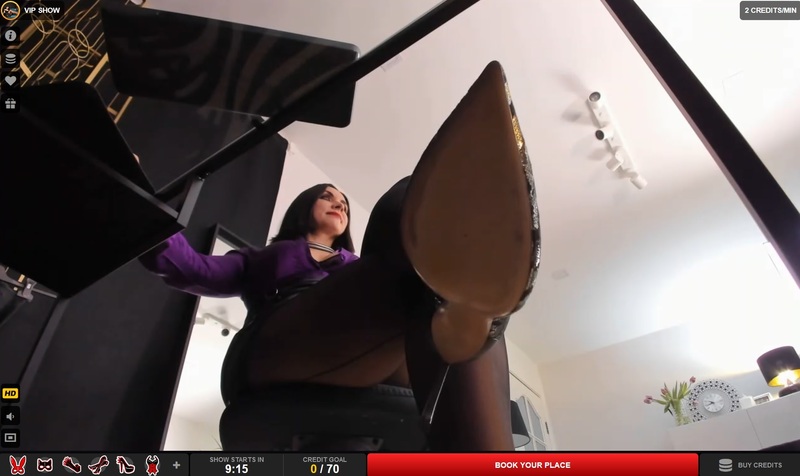 Special Features
There are two main features to note. The first is a category called Free Chat on the left sided filter. Though this is a premium site allowing no nudity in public, this is a category that allows it. You may find chats are more expensive here, and also much cheaper, depending on the seniority of the model. But for sure, you'll get way more skin and even nudity.
The second feature is Story, on the top left of the site. This is just like Instagram, but also paid. This section will send you to the ladies that have uploaded stories, meaning pictures and/or videos from their private lives, their homes, their pets, friends, anything they want to show their loyal fans. Some of these are free, but the NSFW content will definitely require credits.
Video Quality
First, it's important to note that using either the advanced filter on the top right, you can filter the rooms to display only HD quality live cams, along with any other categories you'd like to sort through. When you do, you'll see that though not all cams are perfect, most stream in a beautiful 720p HD quality, which is crisp and clear, and looks even better on mobile. Also, remember to hit the HD button when you enter a chat room, as that will activate and raise the streaming quality. If you don't see the button, it means the performer isn't using an HD quality live cam.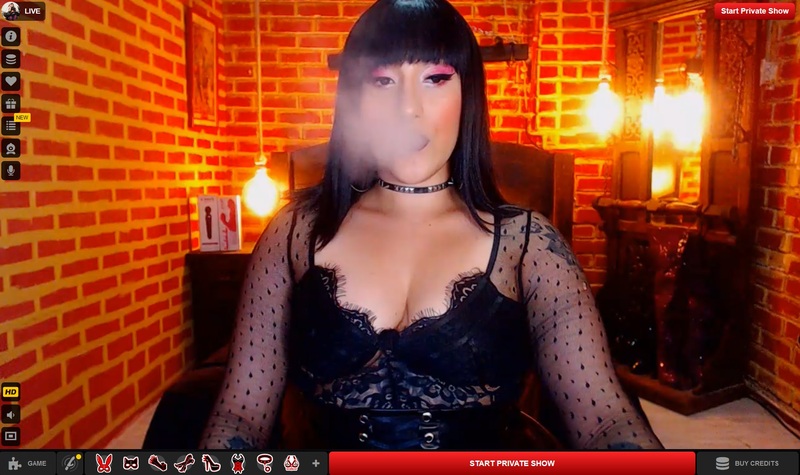 The Mobile Site
One of the sites many highlights, the mobile webcam site is a joy to use and so simple to navigate, not to mention just as impressive and stylish as the desktop. When you enter you'll see the three horizontal lines on the top left, displaying your sign up/in options, along with the categories usually showing on the top right of the site (Favorites, Get Credits, Messages, etc).
You won't see the categories, only the models themselves, with little icons on their profiles, indicating if they have interactive toys, if they're new models, and a mini birthday cake to indicate it's their birthday, which usually means slashed priced, balloons, and other outfits and shenanigans.
Note that cam2cam is available for use on mobile devices, but it costs extra, depending on the model.
It's nice that when you turn your phone to the landscape side or if you keep it vertical, the picture takes up the entire screen, and the chat is transparent, so it doesn't stop you from seeing the entire models stream. Also, when you flip to the right and left with your finger, the site takes you to another random model, which is a really cool feature.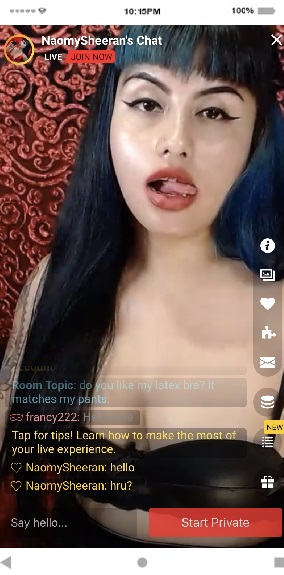 Registration
Just like the rest of the site, this process is streamlines and simple. Username, password and an email address is all you need to register. We do recommend to verify your email account, as the site doesn't consider you fully registered till you do, and then you can enter any free room for as long as you like — unless the performer kicks you out, which may happen as they can tell who doesn't have credits.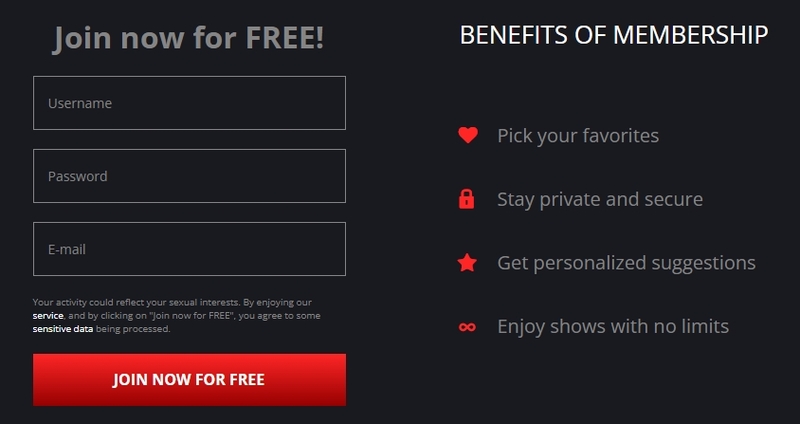 Prices
FetishFix rates start at $1.20 a minute, while the average private show runs $2.80 a minute. However, if you want to go farther and include your mic and camera, you'll need to add to that amount another $1-$2 for each of these features for your private cam2cam session.
There's also a Sale category on the left, with the cheapest cams available on the site.
The site gives away 9.99 credits, worth $10, when you verify your card.
Find the VIP Shows category on the left, a multi-user show which is a great way to save some cash, costing as little as $1.20 for a 15 minute show.
To find the cheapest rooms, look for the models who have New, Promo and Birthday on their profile pics. Of course, you can also filter rooms according to price, model type, fetish, and much more using the advanced filter on the top right.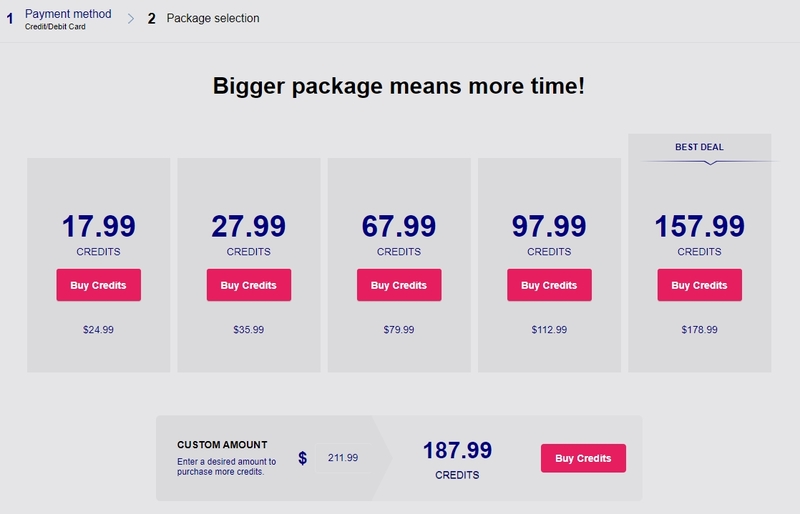 Payment Methods
FetishFix offers an good amount of options when it comes to purchasing credits, and here they are:
Visa (Including Electron)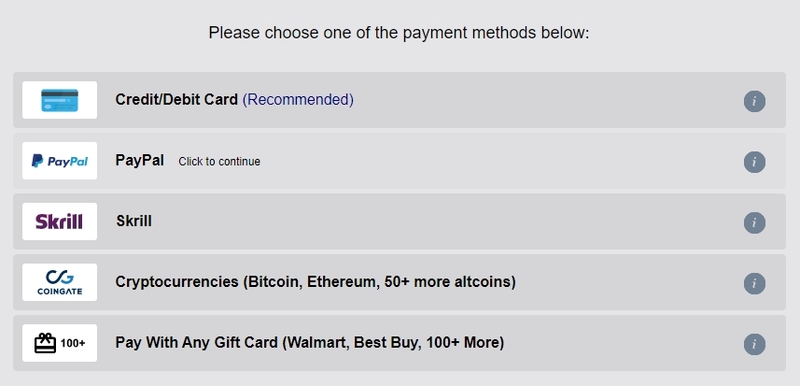 Additional Payment Methods from outside the US:
WebMoney
Sofort Banking
European Direct Debit
Customer Support
FetishFix has fantastic live cam customer support, as you can contact their team 24/7 through the Contact Us link at the bottom of the site. There, you'll also find a minimal/basic FAQ section, but it's very limited. You can also email customer service too.
You have a different contact option for billing, including 2 numbers, one of which is toll free from the US. When you hit the red Billing Support button it will redirect you to the billing processors site, and many numbers from different countries, so you can choose the number that's least costly.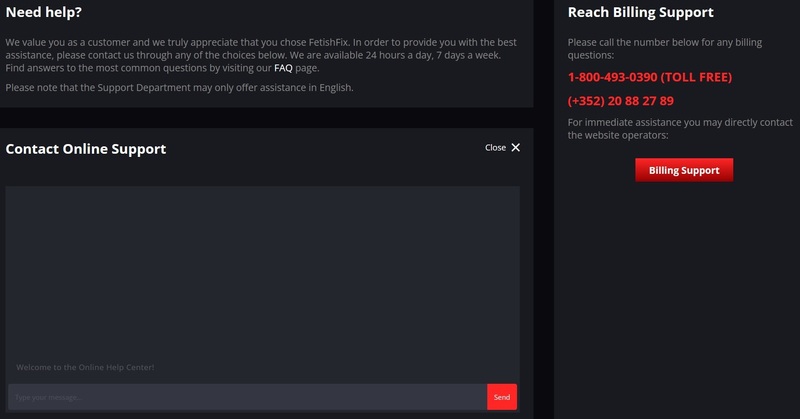 Membership
FetishFix has a membership, and it's called Club Elite. You are automatically a part of it when you make your first purchase and become a Crush. Note that no actual perks come with this membership/tier system, but it can make a huge difference in how the performers see you when you pop into their rooms.
In order to stand out from the crowd, you need to move up the ranks and go from being a Crush (First level) to becoming the unrivaled Casanova (Top level). Once you reach a new rank, you will keep it for up to 60 days, unless you remain active, in which case you can keep your rank indefinitely.
You will earn points after each credit you spend. Doesn't matter if you like private chats, video calls, or sending surprises, every single credit you spend is another point you get. To move up in the ranks, you will need to reach a set amount of points, unique to each rank.
The ranks in ascending order: Crush, Lover, Sweetheart, Lancelot, Romeo and Casanova.
The Bottom Line
FetishFix is the perfect site for those who love a premium experience, and also love fetish, but are not married to a super-niche one. There are great fetishes on offer here under the main filter on the left, or the Willingness category (Advanced filter on the top right), such as Anal, ASMR, SPH, Dominant, Cosplay and Deepthroat. There are also plenty of ladies with body art and piercings. You'll not want for variety here, despite the relatively low amount of performers.
It's not as common as you'd think, the combination of premium and fetish, as fetish is considered more of a niche for freemium sites, but here, fetish is treated with the respect it deserves with the best models in the live cam biz, the best HD quality, great filtering options, a splendid mobile site, and even free credits to check out the site prior to your first purchase.
Back to the full list of Best Webcam Sites
---