Chaturbate Now Has C2C, Even in the Free Chat
Last Updated
September 05, 2022
Lo and behold, Chaturbate has finally implemented an actual cam2cam feature. And, not only that, but it's actually great and incredibly intuitive. No more will you have to set yourself up as a Chaturbate broadcaster to c2c on the site. Now, face-to-face intimacy is just a click away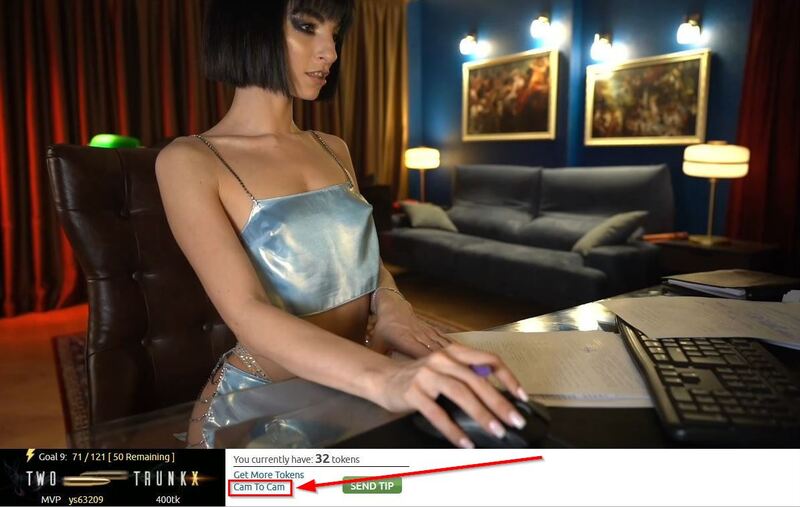 To initiate cam2cam, all you have to do now is click the Cam To Cam link below the stream. A window will pop open where you can see a preview of your stream (my webcam was turned off).
This works even if you're in the free chat and not in a private show. Chaturbate has yet to implement this feature on its mobile site.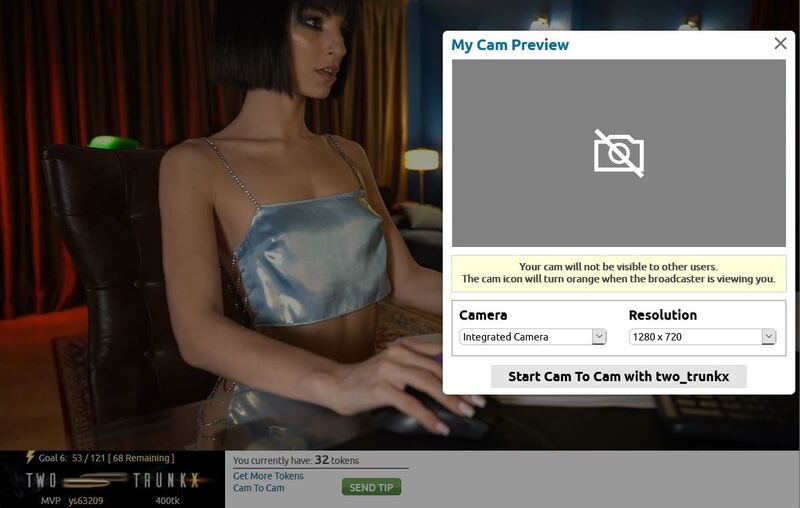 As you can see in the prompt above, your webcam will not be visible to other users, only to the model.
Once you click Start Cam To Cam, your webcam will start streaming to the model. You may be prompted to give Chaturbate permanent permission to use your webcam and microphone. You won't be able to broadcast if you don't. On some browsers, like Mozilla Firefox for example, you're able to give the site temporary permission, but that won't do.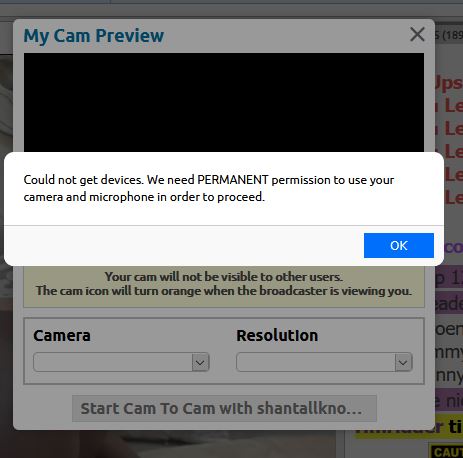 Once you click Start Cam To Cam, your webcam will start streaming to the model. That does not, however, mean that the model is able to see you. The model can choose to view your webcam feed. If she does, she'll be able to see you. Most models will require you to tip them for this, or to start a private show with them. The cam icon will turn orange when the broadcaster is viewing you, so you know when she's watching you and when she's not.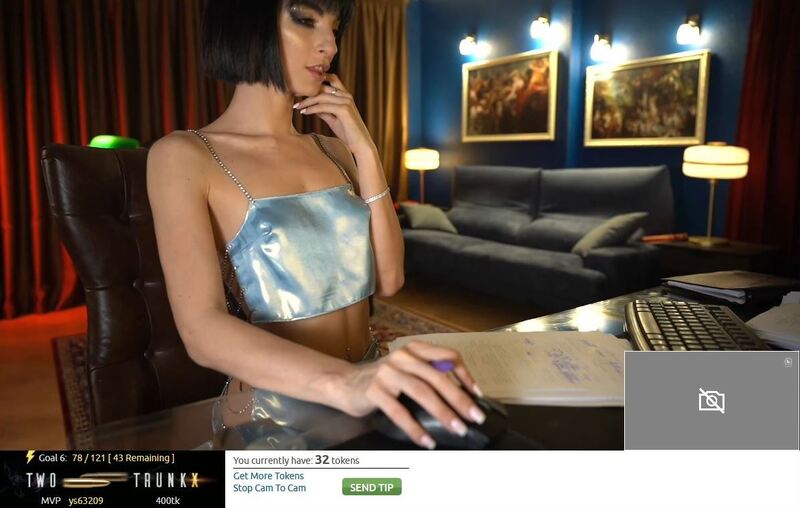 While this is less streamlined and straightforward than going cam2cam on Premium cam sites may be, it's still leagues ahead of what Chaturbate had before, and even allows you to stream in HD if your webcam allows for it.
On top of that, very few sites allow you to cam2cam in the free chat, without having to pay the model's private rate for the pleasure. You may have to negotiate a price for it with the model, but it's still an option that's not even available on most chat sites.
Do note that you'll need to have some amount of tokens in your account to initiate cam2cam, even if the model is kind enough not to put a price on it.
Back to full list of sex cam blog posts
---