Check Out ImLive's Candy Shows for Cheap Group Shows
ImLive has recently been going through a little bit of an overhaul. They just introduced a new feature called Candy Shows. If you like cheap group cam shows, its an opportunity that you just can't afford to miss. You give a tip to book a place in a show. If the goal isn't reached, you get your credits back.
ImLive Candy Shows are similar to but not exactly lit like LiveJasmin's VIP shows. The key difference, is that the show starts the moment the goal is reached. The cam girl won't wait around for the timer run out, so that she can find more guests.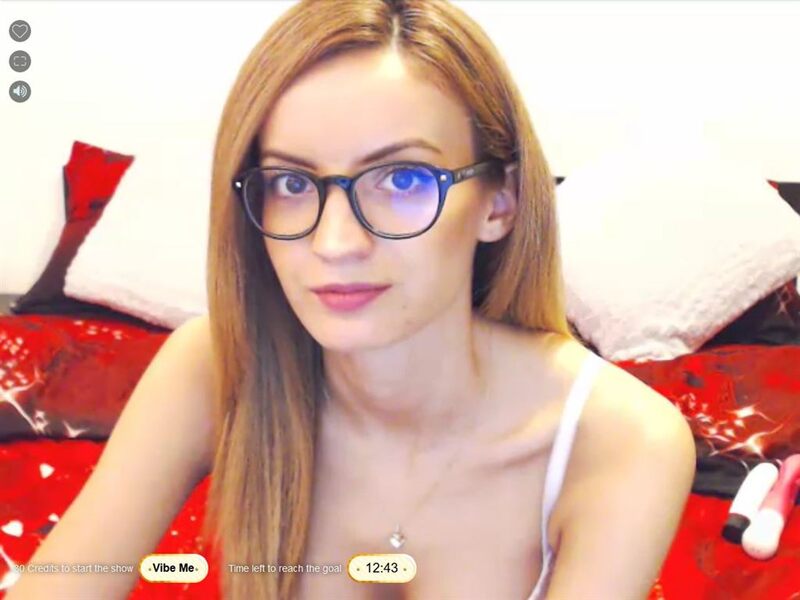 The number of ImLive Candy Shows changes from minute to minute. Sometimes there are only 3 girls having candy shows, while at other times there are over a dozen. Candy Shows can be found on the live cams page. It's one of the headers, right next to the Multi-Viewer. You should look for the following icon.

What you will see is a list of available chat rooms. You can tell which of the chat rooms still need pledges and which have already been funded, by looking at the red menu icons.
The presence of a yellow Preview banner, on the left of the button, indicates that the show hasn't started yet and that the model is still waiting for the goal to be reached.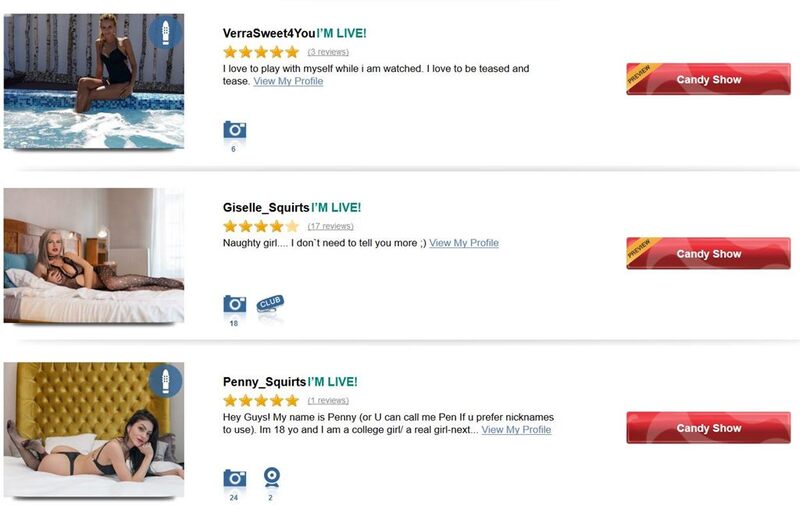 When you enter a chat room, you will be able to see what will happen in that specific Candy Show in the topic of the room. Some of the girls do anal shows, some squirt, and other do oil shows. You will need to look around the chat rooms to find the webcam model who is performing what you want to see.
Of course, you will be able to see the cost of a ticket to the Candy Show as well as the length of time the show will last.
Some cam girls charge as much as 10 Credits for 10 minutes, while others charge as little as 4 credits for 20 minutes.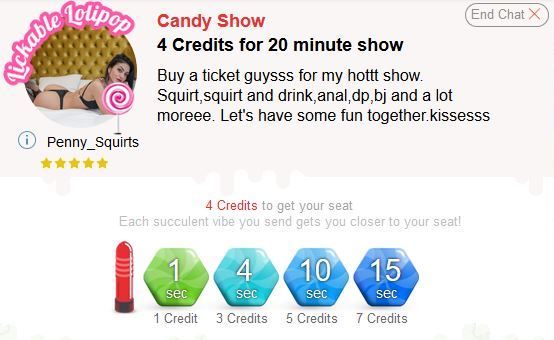 The shows aren't limited to just vanilla cam girls, you will find a nice mixture of different things going on. There are many webcam models that focus on kinkier shows and others who are just kinky by definition. We found an absolutely awesome BBW ebony. If you do a little searching, you are to sure to find a low priced Candy Show with a quality babe.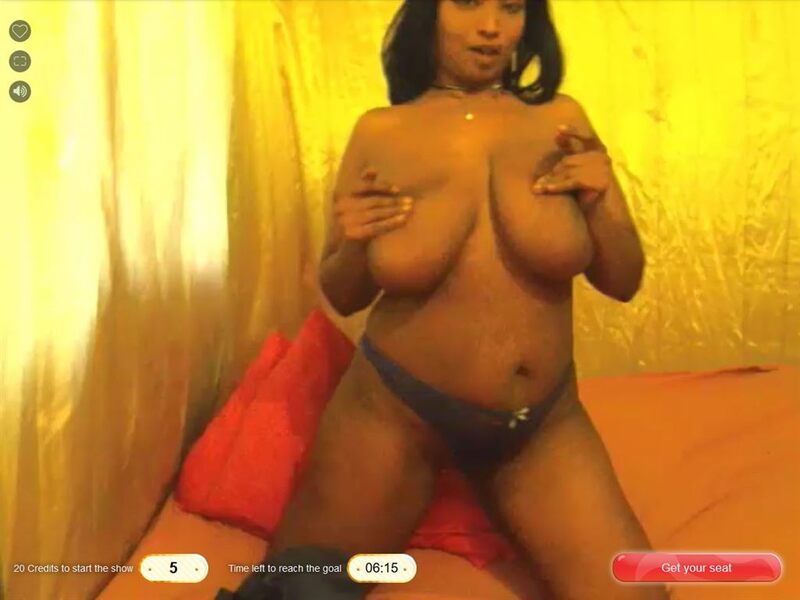 By the way,
If a show has already started, but you didn't tip to book yourself a place, it doesn't mean that you can't join in late. If you see that there is enough time left on the timer to make it worth your money, then you should totally tip to join in. The only time we wouldn't tip to join in is if there just isn't enough time left in the show for us to actually enjoy it.
With many models running 20 minute long shows, you'll have plenty of time to see everything even if you join in with just 10 or 15 minutes left on the clock.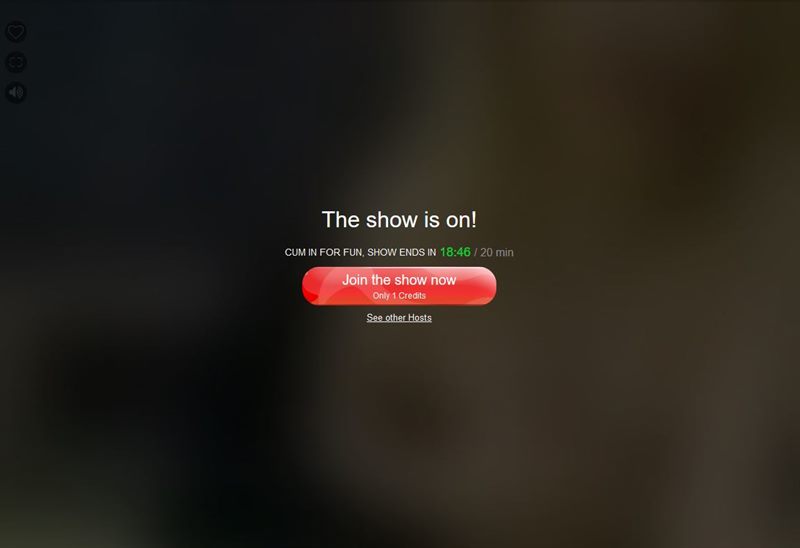 ImLive Candy shows are great, there are only two downsides to them from what we've seen. You can't turn on your webcam and Candy Shows are currently only available for solo cam girls. Couples, men, and transgenders only have the free chat and private chat as an option.
Do yourself a favor, click on the link below and find out for yourself what ladies are performing live.
Back to full list of sex cam blog posts
---