Discover ImLive's Most Enticing Feature - GroupCams
ImLive has a unique feature not available on any other cam site. You can go into a private show and cam2cam with cam girls in different rooms at the same time. This feature is called the GroupCams. What it does, is open up a second window next to the existing one. Honestly, ImLive doesn't do enough to advertise GroupCams. It is an amazing feature that literally doubles your pleasure.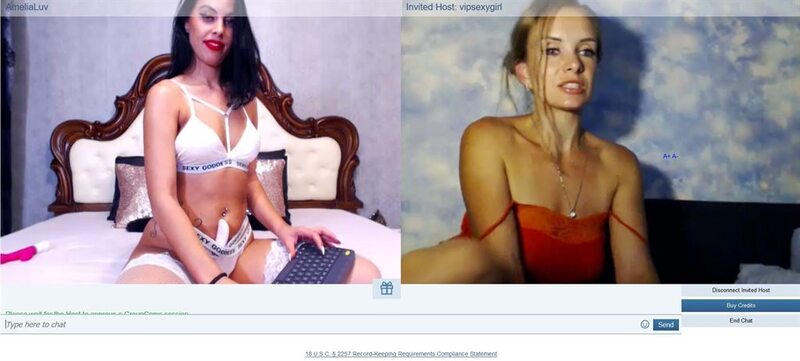 The GroupCams feature isn't advertised on the front page. To find the girls that participate, you will need to click on the advanced search icon. You will find it right next to the magnifying glass, just below your username.

Under the option Participates in: click on GroupCams, then Search at the bottom of the page. If you have any preferences for age, appearance or kinks, you can filter them down before you begin your search.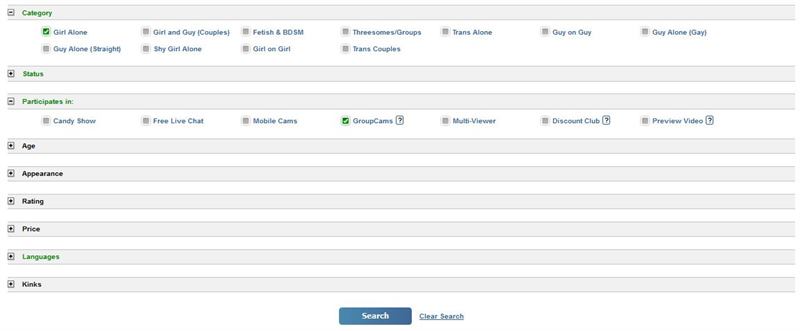 All of the models on the page you are presented, will be available for GroupCams. Once you've chosen your model, go into her room and begin the private. You will not be able to invite models until the private has actually started.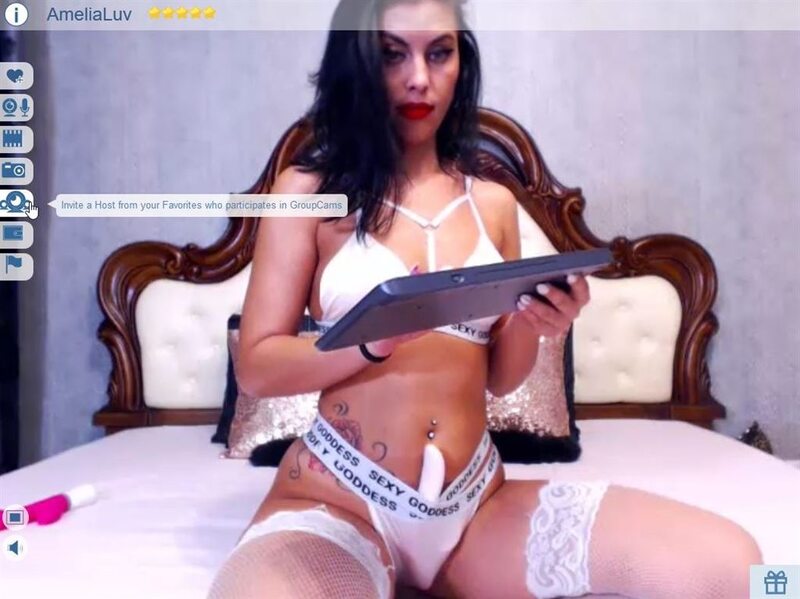 Clicking to invite a Host will open up a selection of rooms for you to choose from.
You will get a discount on the second model, depending on your level within the VIP program. At the basic level, you got a 0.70 credit discount on the price of the second girl. At VIP level, the discount rises up to 0.90 credits a minute. The prices displayed, are showing you the price after the discount.
The total cost of a GroupCams private chat will depend on the models you choose. If you choose two rooms that cost 1.98 credits a minute, you can get a GroupCams show with two cam girls for $3.26 a minute. If you are looking at the more expensive cam girls, you will have to pay more.
There is no discount when looking at the cheapest sex cam rooms on ImLive. The 0.98 credits a minute rooms stay 0.98 credits.
What you are paying for in GroupCams, is a side by side image of two cam models working together to please you. It can get especially gratifying if you have an especially voracious appetite, and are in the mood for something extra kinky.
On ImLive, you can have a good cop bad cop experience with two fetish cam girls at the same time.

As you might have noticed in the first image, the space for the chat window becomes severely minimized. Depending on the resolution of your screen, it may become hard to type. These images were taken on a 13" laptop. On bigger screens, it's easier to actually converse. If you find yourself being unable to see what is written, you can either change the zoom on your web browser, or turn on your webcam to cam2cam with both cam girls at once.
Private chats are always inclusive of cam2cam and 2 way audio. As long as both of the models you choose have speakers set up, they should be able to hear you.
You should do yourself a favor and check whose online now. You might just be on your way to a threeway cam session with two fine ass ladies.
---