Best 7 Adult Cam Sites To Watch Korean Girls
Last Updated
September 07, 2022
Many people are drawn to Korean culture. Whether it's because of the strong cultural influence evident in Korean cuisine, K-pop music, or the various TV shows and movies, there's no denying that Korea, and particularly South Korea, attracts a lot of people. However, it appears that Korean women are more appealing than any other aspect of this country. And the reasons are obvious: they are elegant, beautiful, friendly yet quiet and mysterious, and, of course, they have perfect skin, spectacular eyes, and raven-colored hair.
If you want to meet webcam girls from Korea and interact with them, then here are our top 7 live adult cam sites offering Korean cam girls at the best prices, with the best video quality, and with the most unique features of each site. And though most sites don't have a separate category for Korean sex cams, let us handle that for you and teach you how to find them in the simplest way possible.
LiveJasmin.com
LiveJasmin is at the frontline of sex cam sites, and in terms of quality, it's one of the best premium sex cam sites. The site has a fantastic selection of Asian cam girls from many countries, including Korean cam girls. Because the site is a premium one, the girls here, mostly professional cam models, don't strip for tips in the free cam rooms. On the other hand, their shyness and mystery make these women so appealing and attractive.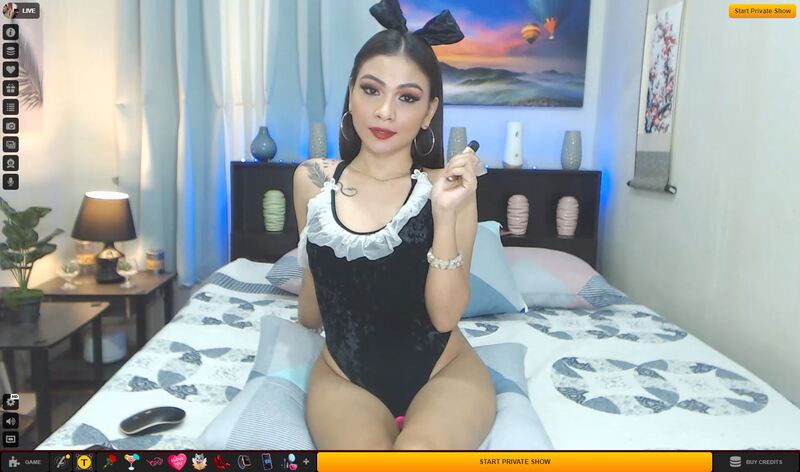 To get the Korean cam models on LiveJasmin, you must perform a manual search by typing 'Korean' into the search bar. The results will be accurate and you'll find many webcam girls from Korea, but not all of them will be online. If you want to broaden your search and get more Korean cam girls, select Asian under Nationality or Asia under Region, both of which are located on the left side of the home page. LiveJasmin hosts a large number of Asian sex cams, so you're definitely going to have a blast here.
Expect to pay around $2.40 a minute to take your Korean webcam girl to a private chat, with the cheapest 1-on-1 session costing around $1.20 a minute. These are reasonable prices, and LiveJasmin is one of the cam sites with the cheapest Asian cam girls. But that's only true if you don't use cam-to-cam, which will increase the cost by another $1-$2 a minute. Though it may appear to be a little pricey, keep in mind that LiveJasmin is a premium cam site that offers an excellent c2c experience.
---
C2CPorn.com
C2CPorn is a cam girl aggregator in the sense that it gathers all of the cam rooms from eight leading live stream platforms into one single page. You can search for live ahegao cams or any other kink, model type, or of course, free Korean live cams, and display the results on a single page. If there are too many photos to sort through, you can narrow down the results by broadcasting quality, age, ethnicity, and other physical characteristics like ass size, cup size, and so on. The site is also completely free to use and does not necessitate any type of registration.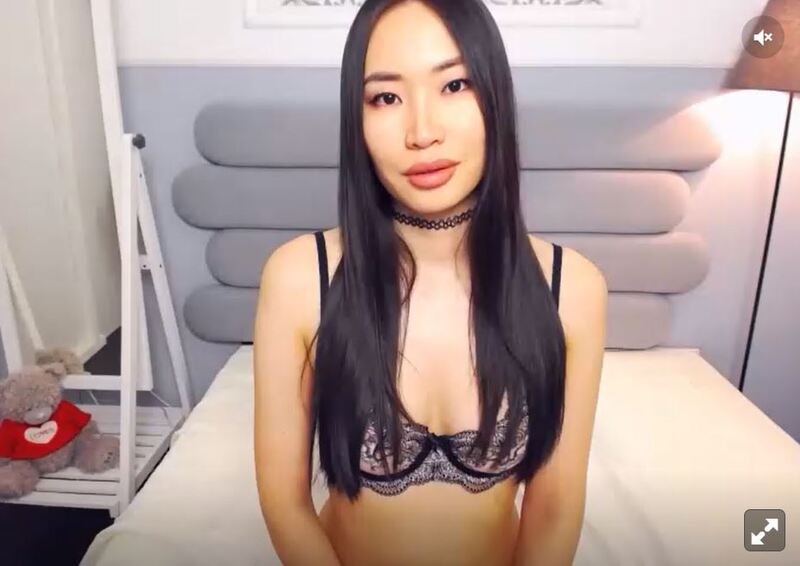 On the homepage of C2CPorn, just input 'Korean' into the search box on the top right of the homepage and check out the results you get. There are normally around 20 webcam girls from Korea streaming online at any given time, but since this site is an aggregator, you can refine your search and look for specific features, attributes, languages, ethnicities, kinks, and so on. Interested in having an intimate 1-on-1 with a skinny, black-haired Japanese cam girl who's into roleplay? By selecting any of the categories, you can find exactly what you're looking for.
There are no chat rooms on C2CPorn, therefore, taking your gorgeous Korean cam girl to an intimate session isn't an option here. Every girl has her own profile. These profiles will show you a direct feed from the model's cam room as well as some additional information about her. If you want to interact with her, you must first click on one of the buttons that will take you to her live chat room. Whatever cam site you're on, you'll need to complete the registration process and purchase some credits/tokens. You don't have to commit to anything because all of the sites offer free registration.
---
MyFreeCams.com
MyFreeCams established the free sex cam trend that we all know and love today. Even though the site appears to be extremely outdated when compared to other cam sites, the mobile site is fantastic, and in fact, it's one of the best sex cam apps in the biz. The site is perfectly optimized for mobile devices, and even though Korean cam girls won't be easy to find here due to their klutzy tagging system, MyFreeCams has surprisingly good video quality and great features including cam2cam.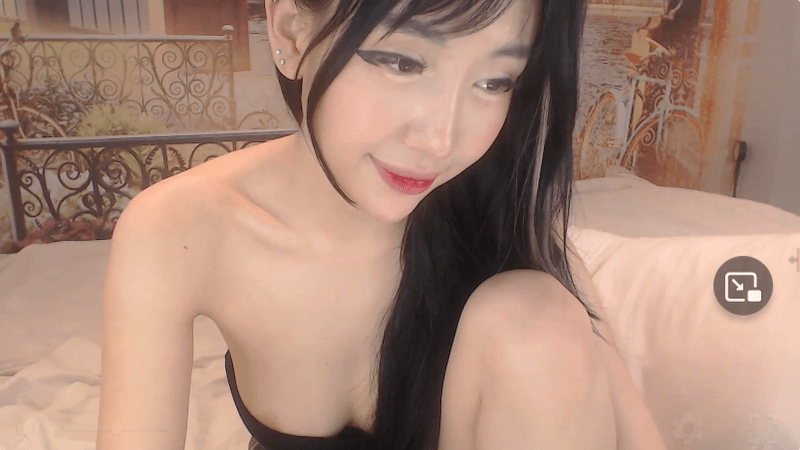 A lot has been said about MyFreeCams, especially about how to search for specific webcams. It may appear complicated and time-consuming at first, but once you understand how to use it, you'll find what you're looking for quite easily. Korean cam girls are no exception. Try typing 'Korea' first, and then select the Settings button and start filtering and sorting by. You'll be glad to find out that MyFreeCams is one of the best Asian cam sites, which only makes it easier for you to get closer to a live chat from Korea.
MyFreeCams isn't a low-cost cam site. The show rates are all set at $6.00 a minute. On the plus side, you'll get a free recording of the cam show for unlimited future viewing in your library. Another plus is that you won't be charged any extra fees if you take your Korean cam girl to a private cam2cam show. Plus, you can always watch as many webcams as you want for free, and there's a lot of fun going on in the free chat rooms, where nudity is not only permitted, but almost encouraged.
---
Flirt4Free.com
Flirt4Free is ideal for those who don't require an endless supply of free Korean live cams. This site is a serious cam site that approves the models, and if a performer doesn't stack up well, she's then simply removed from the platform, which makes it a bit smaller in terms of quantity. However, it sure makes up for in quality, as it offers great a lucrative VIP program, relatively affordable prices, and great features to keep you enticed like an outstanding fetish cam2cam experience.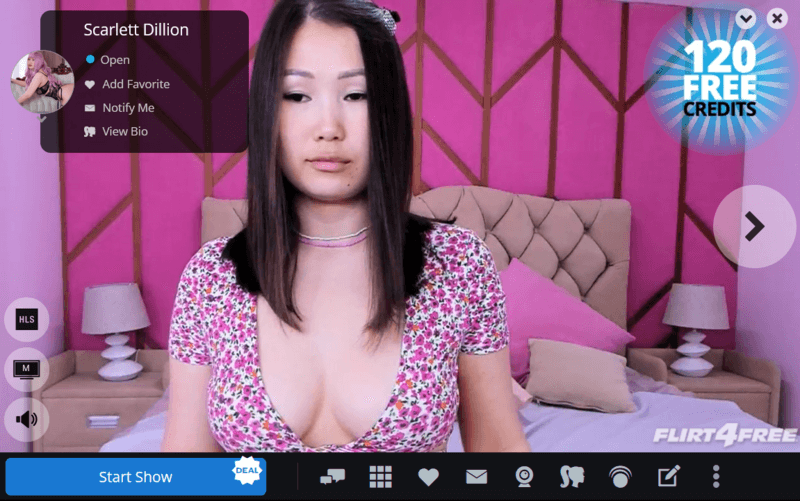 Flirt4Free has a fantastic search tool that you can use to find Korean sex cams. However, the search yields all models on or offline. You can send a private message to the offline ones from their profile or select to be notified when they come online. Flirt4Free is a cam2cam site that allows you to open your cam not only on your PC but also right from your mobile device. In fact, this site is one of the best mobile cam sites, so whenever you decide to take your sexy Koran webcam girl to an intimate session, remember you can easily do it on your smartphone as well.
The average price for a private chat with a Korean cam girl on Flirt4Free is $3.00 a minute, with the cheapest rooms starting at $0.50 a minute. The site also provides excellent HD streaming quality, with most cam rooms streaming in 720p and 1080p. There's also no additional charge for two-way audio/video, and their fantastic mobile version, which supports c2c, will show you all the Korean beauties you want from the palm of your hand in a clean and sharp interface.
---
Chaturbate.com
Chaturbate, one of the largest and most popular live video chat sites on the internet, attracts amateur and professional cam models from all over the world, including Korea and across Asia. Chaturbate has men, couples, and even transgender models in addition to cam girls, and as you browse the mobile sex chat rooms, you'll notice that there are thousands to choose from. Many of the webcam rooms have high-definition cameras, with some even going as far as 4K UHD, making Chaturbate one of the best HD sex cams in the industry.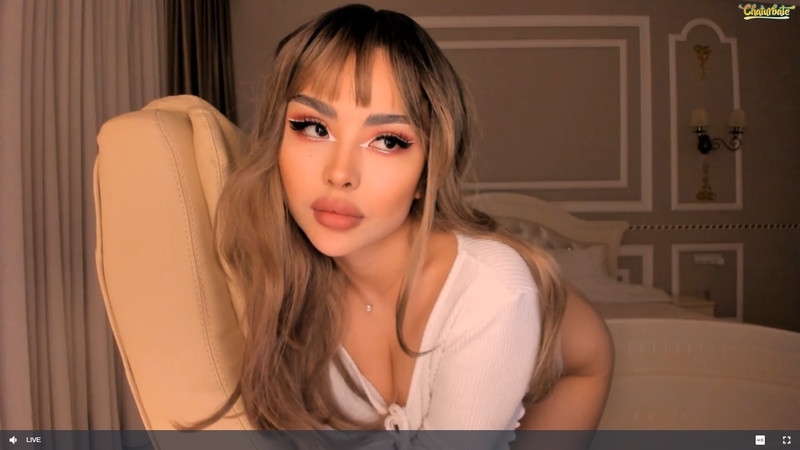 3
Chaturbate is a massive site with thousands of models broadcasting, both amateurs and professional performers from their living rooms or luxury studios; the activity on this site appears to never stop. However, the tagging system on which the site is based is ineffective for searching for Korean cam models, and there appears to be no other way to find them other than typing in the search box or searching manually page by page. But don't be too depressed because Chaturbate has every possible fetish and it also has tons of submissive cam girls you can check on.
Prices on Chaturbate vary according to quality. The lower the price, which stands at $0.60 a minute, the more amateur the girl, as opposed to the professional performers, who will ask you for $3.00 a minute on average. This is assuming they agree to your request and actually initiate a private chat, due to the fact the more successful models typically earn a lot of money from tips. You can also feel free to open your own webcam and show off in front of your Korean cam girl but as a free user, you'll be muted in the majority of them.
---
Stripchat.com
Stripchat is a fantastic freemium cam site that is very popular for a variety of reasons. To begin, it's all about fetish, with hundreds of categories covering all aspects of the kink spectrum, as well as close to 3,500 models online at any given time, and up to 5,000 during peak hours. Stripchat also has one major advantage that no other webcam platform has: virtual reality (VR) rooms, making this site one of the only VR cam sites available. And who knows, you might even be able to have an actual live chat from Korea with any of your favorite Korean cam girls broadcasting in VR technology if you're lucky enough.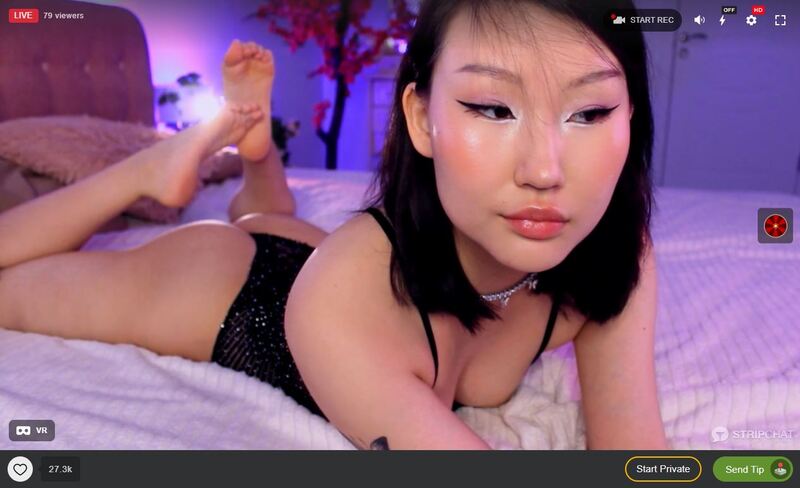 Stripchat is a one-of-a-kind freemium cam site with tons of cool features like a dedicated Recordable arena or a Start Rec button to begin building your live porn collection, which isn't found on most cam sites. It's also the only site with a comprehensive categories library that leaves no one behind. Press the All Categories+ button and search K for Korean. There are normally only a few free Korean live cams available at any given time, but since the library is very diverse, you can check it out and choose from another Asian country or petite cam girls that the site happily hosts.
The average private chat rate at Stripchat comes out at around $2.40 a minute, while the lowest price stands at $0.80 a minute only. Many models include a recording of a private show in the price, though the lower the price, the less likely you'll receive a free recording of the performance. Plus, cheaper often means poor streaming quality, and you do want to make sure that the video quality you'll be getting from these Korean sex cams is the best. Especially when it's Stripchat, a cam site that offers such a glamorous streaming quality.
---
Cam4.com
Cam4 is yet another popular cam site with visitors from all over the world. Whenever you visit it, you'll be surrounded by 1,500+ steamy cam models eager to entertain you. And while deviant girls have no problem posing completely naked for you in their open chat rooms, you'll find that many of them are broadcasting live from all across Asia, including Korea. The site provides its users with a lucrative Gold membership program that includes numerous benefits, and when it comes to prices, Cam4 offers unbeatable rates where 6 token cam shows can be found, which means that privates kick-off at less than $1 a minute.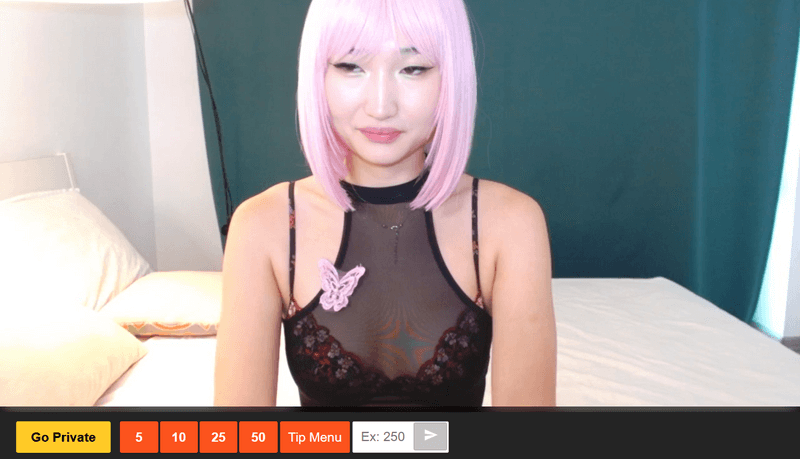 Cam4 is a massive cam site for deviants from all over the world. It's also a great cam site to broadcast yourself if you're in the mood for showing some skin and maybe even making some money. But if you're here for free Korean live cams, you can find them very easily: look for the orange Filters button on the home page, just below the banner image, and click it. Under the Country tab, look for North/South Korea. You can also select Korean from the Languages menu directly below.
Cam4 typically has about 2 to 4 Korean cam girls online at any given moment. As mentioned, this is a freemium cam site with a lot going on in the free chat room You can tip for requests or meet one of the set goals. Because these shows are usually watched by a large crowd, you may want to request a private show for greater intimacy. Private shows on Cam4 cost between $0.78 and $5.40 a minute, not including cam2cam, which was removed by the site and is no longer an option.
---
Conclusion
After going through these great cam sites and looking for stunning Korean cam girls, there's no doubt that Korean livestreaming models are everything that's said about them: breathtaking beauties, intriguing, kind, and pleasant, but also strong and assertive. A Korean girl has a cute broad face and a petite figure, both of which are part of the Korean beauty standard.
Korean webcam girls also have a lovely, soft voice that is adored, and not only that, but they have a great fashion sense. In our world, we should be grateful that technology allows us to communicate in such a unique way with women from other countries, and this is especially true when it comes to Korea, such an intriguing and interesting country.
The 7 cam sites reviewed here provide you with plenty of information regarding webcam girls from Korea. But if we had to choose just one site to recommend to Korean sex cam fans, it would unquestionably be LiveJasmin. All of the beautiful and lustful Korean cam girls performing in their public chat rooms, as well as a plethora of fetish categories and awesome features like mobile cam to cam and relatively low prices, more than justify our choice. Choose LiveJasmin if you want a premium experience like no other.
Back to full list of sex cam blog posts
---