7 Cam Sites Where You Can Chat with Asian Girls for Cheap
Last Updated
September 09, 2022
If it were up to you, you'd probably spend eternity watching Asian girls perform for you, but your budget has its own dictates, and it won't allow it. You need affordable live porn platforms that offer a compromise between your desire to have as many live Asian chats as possible and your financial ability to finance said chats. We've therefore gathered for you the 7 cheapest Asian cam sites where you can engage in longer live sessions without putting too much burden on your bank account.
CamSoda.com
A mass preview of hundreds of naked performers, great live show features and highly affordable chat rates make CamSoda a great site to meet and chat with cam models, Asian girls in particular.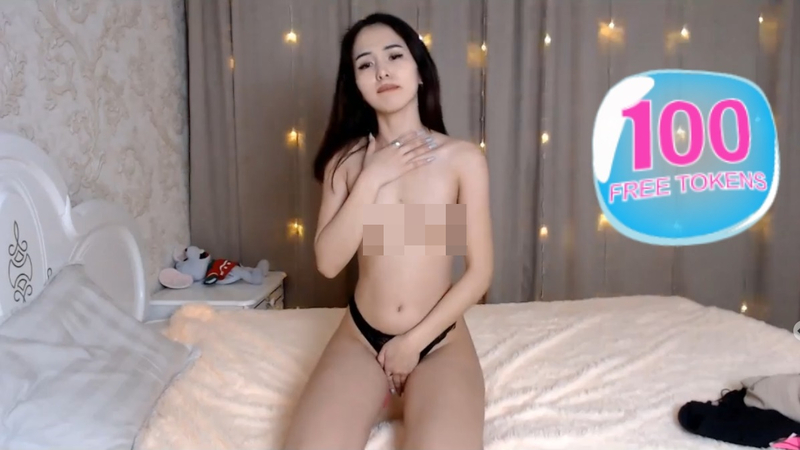 CamSoda has a a few categories, Asian among them, at the left side of the page. Once you click the Asian category, you'll dozens of them on the page, with most being nude and already in action. Only about 30 will be online, though, but the ability to preview them all in their rooms at the same time without even going into each room makes it so finding the right one for you is much easier than on most other sites.
Don't worry, you'll come across Asian tags quite easily, for example Asian, Japanese, Indian or Blasian. In addition, you can simply go over the main page and there is a high probability that you'll find there an Asian performer to your liking.
Taking this performer (or any other performer) to a 1-on-1 chat, you'll have to pay $1.80 a minute on average. Minimum rate stands at $0.50 a minute. These are highly affordable prices by any standards, especially if you take into account the fact that you won't need to pay extra for opening your camera, which you can do either on your computer or on your smartphone.
What we like about CamSoda is its preview system. The model's thumbnails on the main pages simultaneously display on video what is happening in the chat rooms giving you a panoramic view of the action on the site and helping you decide which room to access at any given moment.
Moreover, most of the site's model agree to let their private shows with you be recorded. You can watch these recordings (on the My Media page) as much as you want free of charge and, so, experience the excitement all over again.
If you fall in love with CamSoda (which is probably going to happen) and plan to visit it frequently, you can upgrade your membership to Premium for $19.95 a month and get nice benefits which consist of navigating an ad-free Interface, changing tip volume and tipping anonymously, sending models private messages and chatting in a stealth mode. You'll also receive a welcome bonus of 200 tokens (approximately $22.00).
---
LiveJasmin.com
LiveJasmin is a leading premium cam site where you can find more than 50 stunning Asian models waiting for you in luxurious chat rooms day and night. Almost all of them are highly professional cam performers who broadcast at 720p and 1080p promising you unparalleled viewing experience.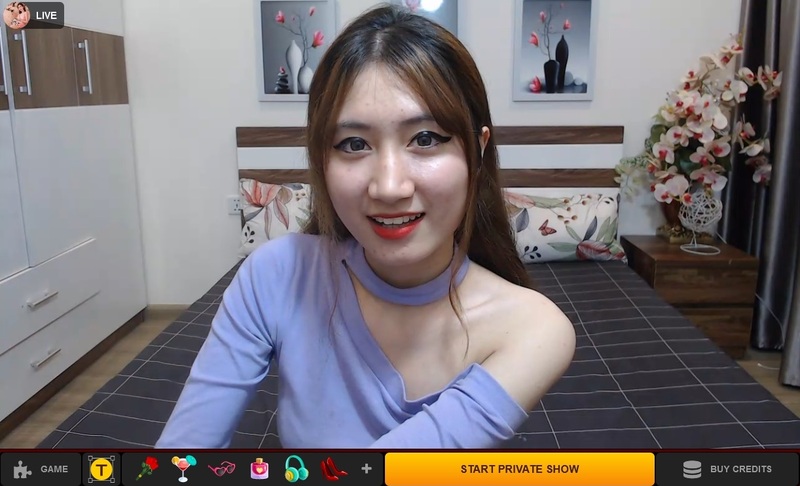 By selecting Asian under the Ethnicity category or Asia under the Region category in the advanced filter, you'll get to the site's online oriental models. To chat privately with one of them, you'll be charged $2.40 a minute on average. The cheapest models take $1.20 a minute.
To include c2c and 2-way audio in your chat, you'll be required to pay 1-2 dollars a minute extra per feature. That may sound a bit expensive, but you have to remember that you're paying for supreme streaming quality. Furthermore, much like CamSoda, you'll be able to engage in cam2cam chats from your computer as well as your mobile device.
LiveJasmin has a great promotion specially tailored for new users. Once you finish opening an account, the Wheel of Fortune will appear on your screen. By spinning it, you'll win all sorts of benefits like free peeks at models' private shows, sending free private messages and, most of all, up to 100% extra credits. You'll have 60 minutes to make a purchase and realize the benefit you've won. If you procrastinate, the Wheel will reappear later on for another spin.
---
ImLive.com
ImLive is a highly popular premium cam site. Most hours of the day, it hosts a couple of dozens of oriental models who will be happy to share their private time with you at an affordable price. The site offers you multiple live show options and a highly beneficial loyalty program yielding fat credit bonuses and great perks.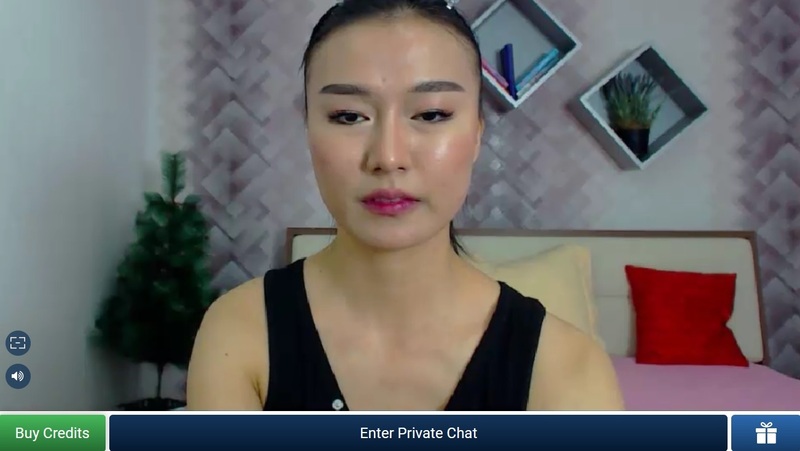 To find Asian chick available for a cam show, refer to the site's advanced filtering tool. Go to the Appearance category and under Ethnicity, choose Asian.
The Asian babes here will charge you $2.50 a minute on average. The cheapest ones will settle for $1.00 a minute. There isn't any additional payment for cam to cam, which is a great plus if you're into bidirectional video chats. As of summer 2020, youcan take part in c2c shows using your mobile phone.
If you have enough stamina to handle two models simultaneously, ImLive's unique GroupCams feature enables you to invite another model to your private chat at a highly affordable rate of $0.70 a minute. This model can come from your list of favorite performers or from the first model's GroupCams friends.
In addition, ImLive's lets you submit your utmost fantasy in writing using its Fulfill Your Fantasy (You'll find it in your Member Area). A model willing to realize this fantasy for you in a cam chat will come back to you to schedule a live session. This is a great opportunity to go wild with an oriental performer.
ImLive's best feature is its loyalty program. It gives you points for using the premium services it puts at your disposal. The more points you accumulate, the higher your membership status becomes and the more benefits you get including significant discounts on chat rates, free time in private chats and access to paid for videos at a reduced price or for free.
---
xLoveCam
If you're interested in saving money using an online platform with low chat rates, you must include xLoveCam in your cam sites porfolio. This site constantly hosts around 20 models from the Far East, all awaiting your attention.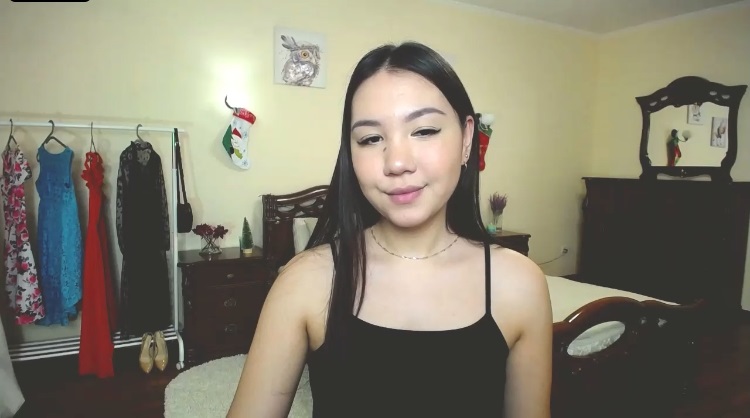 By selecting Asian under Ethnic Group on the search bar, you'll reach the site's oriental section. Once you decide on a model to go private with, you'll have to pay $1.80 a minute on average. The least expensive models will charge you $1.20 a minute.
You won't need to pay for cam2cam, but you'll have to pay 25-50 percent extra (depending on each model's individual rate) for an Xclusive Show, which doesn't let other users access your chat either as passive onlookers (spies) or as active participants unlike a regular private show, in which they can do both.
xLoveCam is more of a premium than a freemium site with rare instances of free nudity in the open chat rooms. However, every Monday, many of the models perform topless and this is the best time to visit it.
Some of the performers have video galleries you can access on condition that you become their VIP member. Rates vary from 3 to 15 and even 20 euros a month, usually depending on the model's ranking on the site.
---
Stripchat.com
When it comes to Stripchat, size does matter. At any given time, the site has no less than 200 models oriental performers you can interact with. Quite a few of these models publicly perform in the buff using dildos and similar devices making things much more interesting for you.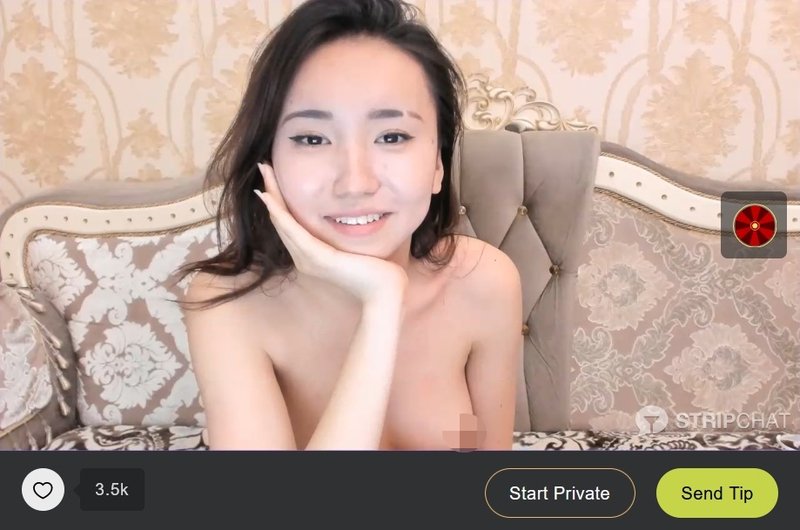 Stripchat also has plenty of chat categories on any topic you can think of. If you press on All Categories beneath the search bar, you'll reach a page displaying all of the site's categories in alphabetical order. Under A, you'll find Asian, Asian Doing Striptease, Asian Granny, Asian Mature, Asian Milf, Asian with Piercing, Asian with Tattoos and Asian Young.
For a minute of their private time, Stripchat's models charge $2.40 a minute on average. You can find much cheaper models. The cheapest ones take $0.80 a minute. Be advice, adding cam2cam to your chat will make it 30-50 percent more expensive and, regardless of whether you open your cam or keep it close, most models have minimum chat duration, which can range from 5 to 10 minutes. On the bright side, if you opt for the more expensive c2c chat, other users won't be able to peek into your show unlike regular private chats which can be accessed by spies.
We strongly recommend Stripchat's VIP program if you intend to use the site's services on a regular basis. For $19.99 a month, you'll become an Ultimate member and unlock really nice perks, such as sending private messages to models, chatting invisibly, tipping anonymously, and using emoji in chat. As an Ultimate member, a model will be able to make you her Knight, which will grant you moderation authority in her public room. A special badge will be attached to your username indicating your special membership status, so you'll get the respect you deserve.
Stripchat is the only cam site today offering you virtual reality cam chats. Most of the time, its VR section contains no less than 20 models capable of giving you thrilling stereoscopic live shows and if you're lucky enough, you'll find an oriental girl among them. To chat in a VR setting, you'll have to download a special application and own a VR headset.
---
Streamate.com
Any time you set foot on Streamate you'll run into more 100 breathtaking Asian models ready to entertain you. The site is characterized by good streaming quality, cheap live show options and a unique payment method allowing you to fund your cam chats as you go.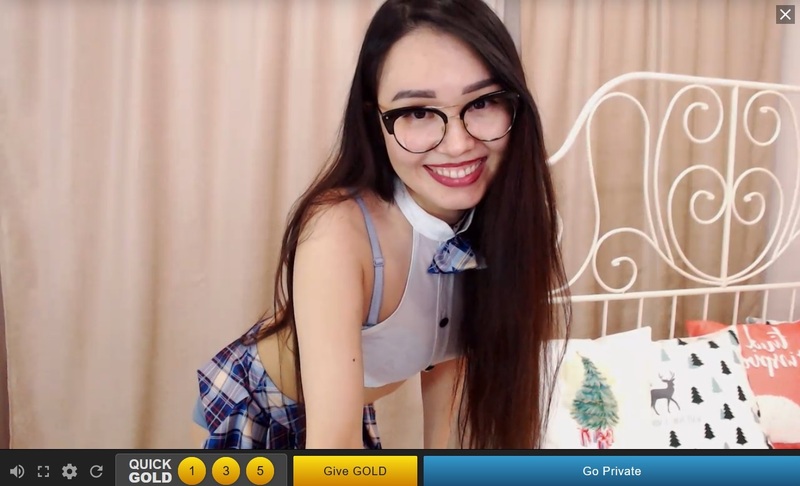 To get to Streamate's Asian performers, tap on Asian under Category Pages on the search bar. chatting with one of these girls privately will cost you $2.70 a minute on average. Minimum rate on the site stand at $1.00 a minute.
Be advised, a private chat on Streamate isn't fully private, as other users willing to pay the model's rate can tag along as active participants. To ban them, you'll have to initiate an Exclusive live show and pay around 30% extra. Cam to cam doesn't require an additional fee.
If these rates are a bit high for you, you can opt for a Gold Show. In this show, you'll need to pay a fixed sum of money to reserve yourself a seat along with other users. The model will have to meet a certain tip goal set in advance for the show to commence. The average price you'll be asked to pay is $0.50 a minute, which is significantly lower compared to a private chat. The best thing about Gold Shows is that the models, in order to attract users, usually perform naked during the prelude.
On Streamate, you fund your live chat activity in a different manner compared to most other cam sites. Instead of buying credit packs in advance, you pay for the services you use as you go directly from your PayPal account or credit card. This gives you considerable flexibility in planning your budget. To prevent you from being carried away, there is a daily spending limit you can raise only by contacting Support.
Streamate has an extensive reward program according to which the larger the number of days you've been active on the site, i.e. you've taken part in at least one paid session of two minutes or more, the higher your reward level gets and, accordingly, the larger the percentage of your spent money is given back to you. To reach the top 10th level, you have to be active 360 days, and then you'll be entitled to a refund of 10% of your expenses.
---
Cams.com
Cams closes our list of cheap Asian cam sites. At any given time, it hosts more than 50 breathtaking Asian girls on cam. The site offers you extensive VIP programs and advanced apparatus for interactive cam shows, the like of which you won't find on any of its competitors.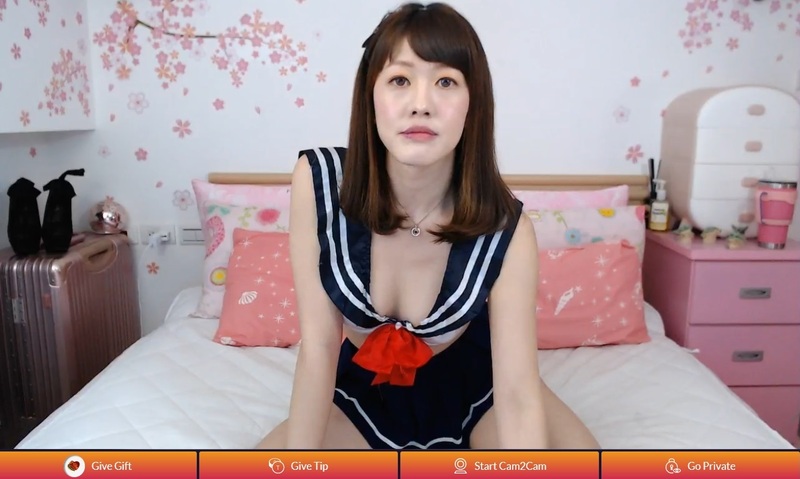 To chat with models from the Far East, you simply have to select Asian under Ethnicity in the filtering tool. Once you choose your oriental chat partner, an intimate 1-on-1 show with her will cost you $3.00 a minute on average. The cheapest performers will charge you $2.50 a minute. Cam2cam is included.
There are additional cheaper live chat option available to you. For example, you can opt for a Party Chat most models give. You'll be joined by other users, but you'll enjoy a nude show and pay 15-20 percent less than a private chat.
Cams' unique Connexion features enables the model to stimulate you as much as you can stimulate her. To engage in this form of interactive live porn, the model and you will have to be equipped with Lovense Nora and Lovense Max respectively. Most hours of the day, you'll find around 20 models on the site capable of using Connexion. From time to time, there are Asian cam girls among them.
In case you want to spoil yourself, for $19.99 a month (or $41.97 for 3 months) you can become a Premiere member and get a discount of 10% on all live videos, watch recorded shows of any performer on the site for free and get unlimited access to all models' premium content.
You may also choose to express the appreciation you feel towards a specific model by joining her Fan Club. You'll get a discount of up to 70% on all her private shows, be able to watch her recorded shows at zero cost and gain immediate access to her custom-made videos. Membership will cost you $14.99 a month (or $32.97 for 3 months).
---
Conclusion
Watching Asian models performing for you shouldn't cost you an arm and a leg. The seven cheap Asian cam sites reviewed here follow this rationale and let you engage in cam2cam chats with stunning oriental girls while using myriads of awesome features at prices that won't make you go broke.
Choosing one site that surpasses the others is not an easy task as they all offer you excellent online platforms for live shows. But if we were forced to choose, we would opt for CamSoda. It features plenty of theme tags, including ones with Asian chicks, the ability to watch your recorded shows free of charge and free mobile cam2cam set it apart from its peers and make it our most recommended site.
Back to full list of sex cam blog posts
---