5 Cam Sites That Can Replace IsMyGirl for an Enhanced Live Porn Experience
Last Updated
September 03, 2022
IsMyGirl is an online platform where models have personal accounts. By paying a monthly subscription fee, you become a model's fan and get access to her premium videos, which may include partial or full nudity. In addition, you can interact with her through private messages and (for an extra per minute payment) live chatting.
The 5 cam sites which appear below offer you so much more than IsMyGirl in every respect. You should check them out before you go and pay a considerable amount of money to become a model's fan on IsMyGirl.
ImLive.com
When we think of an alternative to IsMyGirl, ImLive immediately springs to mind, and rightly so. Apart from 600-800 flirtatious models you can chat with at any given time at relatively low prices and unique live show features, the site has myriads of hot videos you can either purchase or access freely as a registered user with a positive account balance.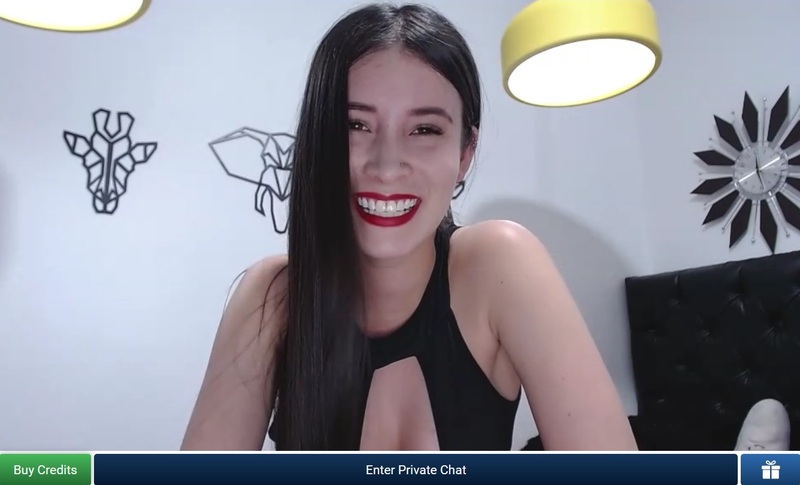 ImLive most distinguished live show feature is its Multi-Viewer allowing you to watch 6 live shows simultaneously. The paid Multi-Viewer lets you watch private shows with full nudity for 3 credits a minute ($3.00). You won't be able to interact with the models, but in the case of the free Multi-Viewer, you can pick one and take her to a 1-on-1 show with you.
Such a show will cost you $2.50 a minute on average. The cheapest models will charge you a little less than a dollar for a minute of their time. You won't need to pay extra for cam to cam shows, which you can watch not only on your computer but on your smartphone as well.This makes your live porn chats enjoyable and, at the same time, highly affordable.
If you have the stamina for more than one girl, ImLive's GroupCams lets you invite another girl to your private show at a discount of $0.7 a minute (including the cheapest models who charge less than a dollar). This model can come from your favorite list of from the first model's list of GroupCams friends.
Few are the sites that can match the great porn videos ImLive puts at your disposal. We're talking about monthly live shows given by real porn celebs and a library of past porn star videos, close to 20,000 Host Videos featuring models' top past live shows and monthly contests in which the models film themselves based of specific themes (including especially hot ones, like Erotic Yoga Sessions or Wild in the West). Some of these videos are free for users with credits. Others are premium and need to be bought.
ImLive has two awesome features IsMyGirl will never be able to compete with. The first is its Fulfill Your Fantasy. It lets you submit your innermost fantasy in writing. A model willing to realize it for you in front of the cam will come back to you to schedule a live session.
The second feature is a highly beneficial Loyalty Program through which you gain points for every new credit purchase you make. The more points you have, the higher your membership status becomes and the more perks you get. These perks include significant discounts on chat rates, bonuses whenever you buy credits and access to premium videos either at a lower price or for free when you reach high membership status.
---
Flirt4Free.com
Flirt4Free's 600+ stunning cam girls dying to entertain you day and night, tons of videos you can purchase and reward and VIP programs which spoil repeat users with awesome benefits and fat bonuses promise you an unforgettable live porn experience, the kind of which you'll never have on sites like IsMyGirl.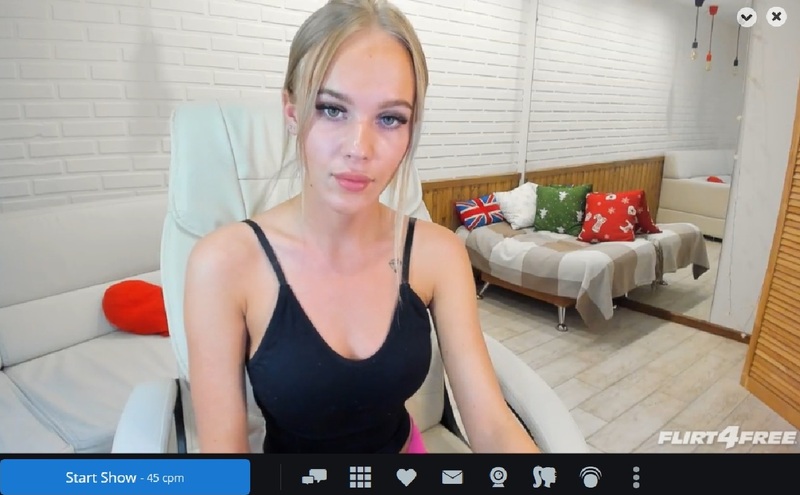 Flirt4Free has multiple cam show options, such as Party Chats in which the more you and your fellow users tip the model, the wilder her performance will get and Group Chats for which you'll have to pay in advance to reserve yourself a seat in a full nudity show. If you're into face-to-face fetish cams, the site's Fetish Community offers you more than 50 fetish categories and dozens of dominatrices ready to act on your most eccentric desires.
Opting for a more intimate private chat, you'll have to pay $3.00 a minute on average. The cheapest models on the site charge as low as $0.50 a minute. You won't find too many of them, but there are quite a few whose rates revolve around $2.00 a minute. The site's models won't take extra for a cam2cam chat, which you can launch on your PC and on your mobile device.
You can pay for your private shows either by buying credit packs in advance or as you go directly from your credit card using Flirt4Free's Play & Pay feature. This unique and flexible payment method isn't offered by most other cam sites.
Similar to IsMyGirl, Flirt4Free has thousands of videos you can purchase and watch before, between or after your live shows. These videos appear under close to 100 categories encompassing any porn niche you can think of. New videos are added all the time, so you'll never get bored even if you're an avid watcher.
Flirt4Free's greatest features are its reward and VIP programs. The former gives you points for every action you do on the site. These points can be converted into a variety of perks, among which are bonuses on new purchases and access to paid videos.
Joining the VIP program, you'll unlock special features comprised of sending private messages to any model you want, 200 free videos a day, free hour-long feature shows, free access to recorded shows, VIP only promos, a 5% discount on all video purchases and 150 monthly recurring credits. Membership fee is $39.95 a month.
---
Stripchat.com
The best thing about Stripchat is its enormous selection of models. Any time you visit it, you'll see no less than 2,500 hot performers and during rush hours this number can easily surpass 5,000. Many of these performers provocatively pose in the raw in their public rooms enabling you to enjoy countless free live nude shows.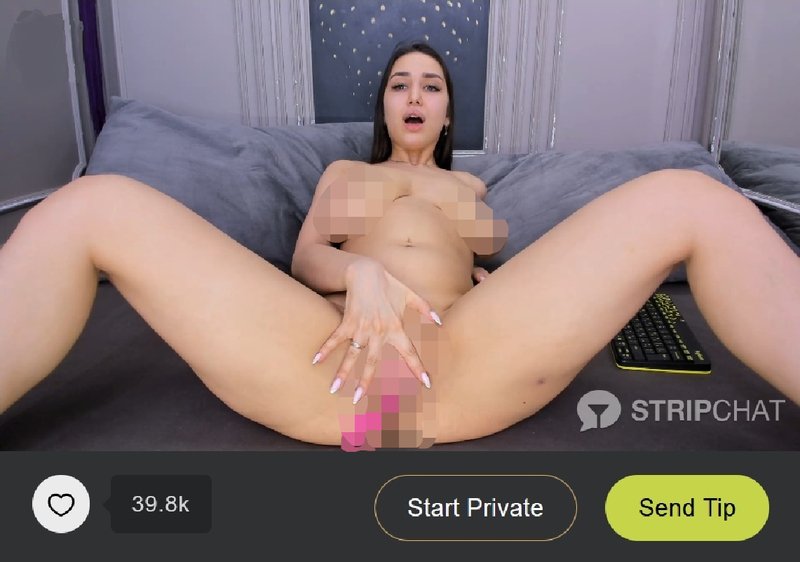 Stripchat also has abundant chat categories you can see in alphabetical order by pressing on All Categories below the search bar. With these categories you can find models of all types, shapes and ethnicities, including ones that give kinky live shows.
A 1-on-1 chat will cost you $2.40 a minute on average. The lowest rate on the site is $0.80 a minute. In most cases, adding cam2cam to your chat will make it 30-50 percent more expensive. In addition, the majority of the models have minimum chat duration of 1-10 minutes.
Looking on the bright side, once you opt for the more expensive c2c chat, you'll enjoy exclusive time with your model as other users won't be able to spy on your show. Furthermore, quite a few of the site's models will let you record private cam shows and watch these recordings later on for free.
Stripchat has a great VIP program. For only $19.99 a month, you'll become an Ultimate member and be able to send any model you want private messages, tip anonymously, chat invisibly and use emoji in chat. As an Ultimate member, you can become a model's Knight (she'll have to grant you knighthood) and gain moderation powers in her room. Ultimate members get a special badge indicating their high status.
Much like IsMyGirl, you can subscribe to a model's Fan Club. You may choose whether you want to be a Soldier, Lord or Prince for a monthly payment of $9.99, $19.99 or $49.99 respectively. Each model gives each rank different benefits which consist of some or all of the following: unlimited private chat with her, free spying on her shows and full access to her premium videos. Each rank has a special badge attached to your username, so you'll get the respect you deserve from other users.
StripChat is one of the very few sites where you can engage in virtual reality chats. Most of the time its VR section contains roughly 20 models capable of giving you thrilling 180°-360° live shows you'll never be able to watch on platforms like IsMyGirl.
---
Cams.com
With more than 500 breathtaking models available to you around the clock, advanced apparatus for interactive live porn chats, great models' Fan Clubs and, above all, highly beneficial Premiere membership - Cams.com can, undoubtedly, be considered a viable substitute to IsMyGirl.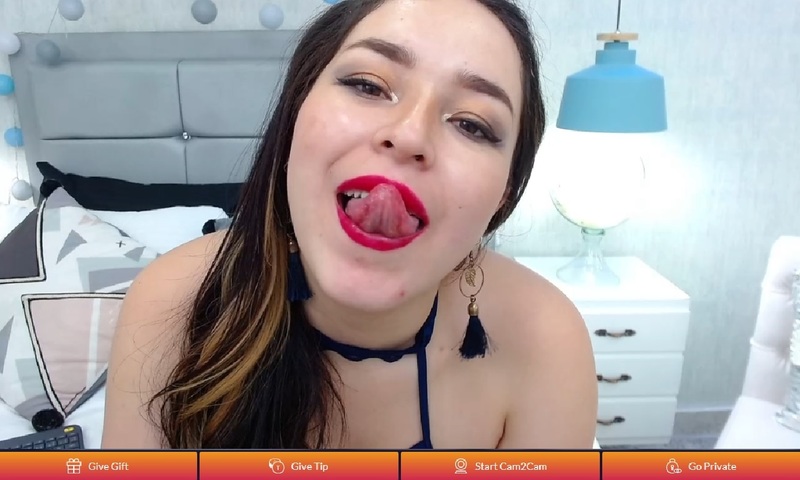 On Cams.com, you can do much more than just chatting with girls. The site's Connexion feature enables your model to stimulate you as much as you can stimulate her making both of you feel as if you're physically engaging in sexual intercourse even though thousands of miles and an impenetrable glass screen separate you from one another. You'll have to be equipped with a Lovense Max and she'll have to use Lovense Nora for this bidirectional stimulation to occur. At any given moment, the site has around 20 models capable of using Connexion.
For a private chat, whether it includes Connexion or not, you'll be charged $3.00 a minute on average. The cheapest chats will cost you $2.50 a minute. If you want to activate your cam, you will have to pay additional 10 tokens a minute, which amount to approximately $1.00.
As a registered user, you can join any model's Fan Club for a sum of $14.99 a month (or $32.97 for 3 months) and gain access to her premium media files. In addition, you'll enjoy an up to 70% discount on all of her shows.
You can also upgrade you membership on the site to Premiere for $19.99 a month (or $41.97 for 3 months). This upgrade will give you a discount of 10% on all webcam shows and free access to the models' premium materials. You'll also be able to watch any model's recorded shows at zero cost.
---
xLoveCam.com
If you're into fair-skinned cam girls from Europe, xLoveCam is where you should be going. The large majority of the 600+ chat rooms it operates 24/7 are populated by hot European chicks. They'll perform for you in incredibly cheap private cam shows which will enable you to enjoy longer live sessions without stretching your budget to the limit.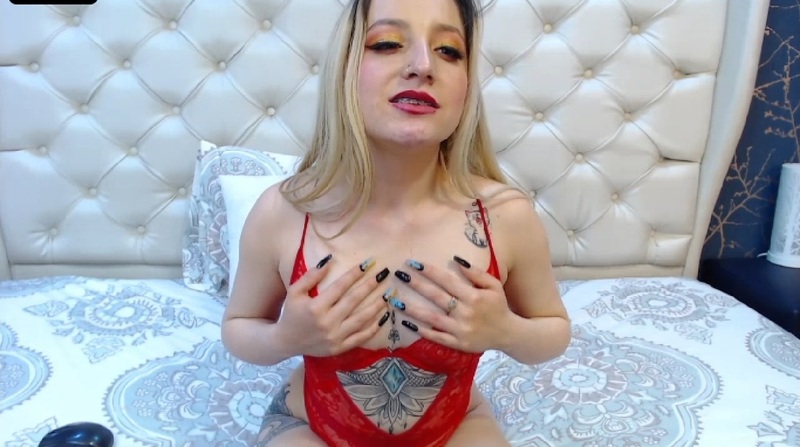 xLoveCam has a nifty search tool with multiple categories to help you find a model that matches your preferences as accurately as possible. This search tool even contains a category of Sex Parts for sorting out performers according to the amount of pubic hair they have in their vaginas (Shave Sex, Hairy Sex or Trimmed Sex).
Once you've chosen your ideal girl, taking her to a 1-on-1 chat will cost you $1.80 a minute on average. Minimum rate is $1.20 a minute. Take into account that your private chats can be accessed by other users either as full participants if the pay the model's rate or as spies for a reduced rate. To deny them access to your shows, you'll have to opt for an Xclusive Show which is usually 25-50 percent more expensive. Cam2cam, however, won't cost you extra.
xLoveCam resembles IsMyGirl with the videos some of its models offer users. To access these videos, you'll have to become a model's VIP member. Membership fee can range from 3 to 20 dollars a month depending on the number of videos a model has and on her ranking on the site.
Although there are exceptions here and there, xLoveCam's models perform with their clothes on in their open rooms. Yet on Mondays, most of them will get topless and some will even go further than that publicly performing in the buff. You shouldn't miss these Mondays.
---
Conclusion
No matter how you look it, the 5 cam sites we've discussed here are more cost-effective compared to IsMyGirl as they offer you much more for less money. We can illustrate it by examining two main aspects: live shows and special features.
When it comes to live shows, you should ask yourself what's the point in paying for the right to watch each girl separately on IsMyGirl when you can watch hundreds and thousands of girls for free on the cam sites mentioned in this review and pay only when you're taking one of these girls to a private chat.
In addition, we don't understand why you need to spend money to get special features that apply to one model only on IsMyGirl when you can pay roughly the same sum and enjoy benefits that encompass each and every girl performing on the cam sites we referred to above.
It doesn't mean these cam sites don't have fan clubs and features you pay per model, but take for example Stripchat and Flirt4Free. By paying $19.99 and $39.95 a month for Ultimate and VIP membership respectively, you can send all of the sites' models private messages and not only one, which is what you'll be able to do on IsMyGirl.
If asked to choose one cam site out of the five we wrote about, we'd most likely opt for ImLive. Its multiple live show options, myriads of videos you can purchase or watch for free, mobile c2c and excellent loyalty program make it rise above its peers.
Back to full list of sex cam blog posts
---