Watch a Free Cam Show Starring a Mature Model at These 6 Webcam Sites
Last Updated
September 10, 2022
When it comes to saving money, the following cam sites can't be beat. They don't only offer great deals on live sex shows, but they go one step further and make sure that no matter how empty your wallet is, you can sit back and enjoy a hot X-rated cam session with a kinky older cam model without paying a penny.
In fact, not only can you enjoy a free sex show, but in most cases, you don't even need to sign-up or register as a user in order to access the cam rooms where magnificent MILFs and sexy senior webcam hosts show that when it comes to sex, experience counts.
CamSoda
Free is the name of the game at CamSoda. This site decided that best way it could lure away visitors from other cam sites is by offering a huge range of features for free that other live video chat sites normally charge for. Exclusive hardcore HD videos starring leading cam models — FREE. Recordings of a private XXX cam show — FREE. Access to kinky live cam shows starring MILFS, matures — FREE. Cam2cam in an open live sex streaming cam show — FREE.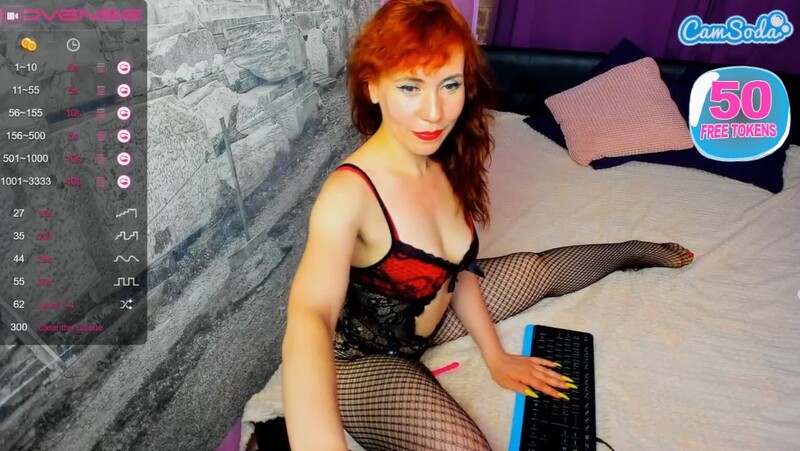 Steamy active snapshots of naked and barely clothed babes fill the screen the moment you enter the world of free live cam sex rooms at CamSoda. You can use the homepage's menu bar of popular search categories and click on MILF in order to narrow your results to performers that are in their 30s and upwards. This group isn't just MILFS though. There are usually around 80-100 live hosts in this category and they cover a huge variety of ages including not only cam models who are 35+ and in their 40s, but also a selection of sexy silver-hair GILFs. 
Once you find a free cam room with a mature model who's turning up the heat, clicking on the photo takes you into her public room. However, you'll only be allowed to stay there and watch the action for 2 minutes if you haven't signed-up as a member of the site. Registration is free and only takes a few moments and you don't need to give out any personal info. Once you log-in as a user, you can watch the free show for as long as you want with no interruptions. You even turn on your cam feed, if the model agrees, for free (only available on Chrome browser).
While almost everything is free at CamSoda, a private show will cost you a per-minute rate of around $1.80. The cheapest rooms ask the bare minimum of $0.48 a minute which one of the cheaper rates among all cam sites. What other service or product can you get for just $0.48? If you do decide to purchase CamSoda tokens, make sure you read our blog on the best ways to save money on CamSoda. This way you can make sure you get the most tokens for the lowest price and even how to score 200 FREE tokens.
---
Flirt4Free
Normally at a premium cam site, you have to pay in order to access a live cam show where the model is naked and naughty. However, there's always an exception to the rule and fortunately for those who are looking for an older cam model, the exception here is Flirt4Free which has one of the best selections of premium MILFs, mature and cougar cam models. This site features a few HD streaming rooms where the models host time-limited free cam shows. There may not be as many options as at the freemium cam sites, but every room here is hosted by a professional model and the older ladies are some of the most skilled fetish queens you'll have the pleasure to video chat with.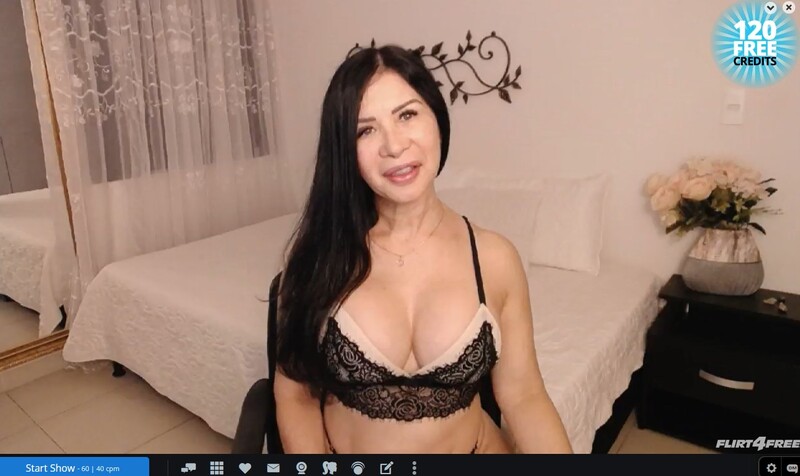 At Flirt4Free, the menu on the homepage lets you select to view rooms hosted by MILFs, Matures and Cougars. MILFs is the bigger category and tends to encompass all the models who are in their 30s and upwards. Together, there's usually around 30 rooms in these categories. When it comes to free features, Flirt4Free doesn't have as many as the freemium cam sites but the free live streaming sex shows it does have are all hosted by skilled models, many of whom are experts in a range of fetishes including bondage, femdom, SPH and JOI cam shows.
If a mature model is hosting a free NSFW cam show, there'll be a little pink circle on her photo. This means she's in a Party Chat mode, which is the name Flirt4Free gives to free sex shows where the audience doesn't have to pay to watch the action, but are encouraged to tip the model in order for her to strip off and play with her toys.
However if your preferred partner isn't hosting a free show and you want her to get jiggy with you, you'll need to invite her into a private session. These cost on average $3.00 a minute and the rate includes cam2cam if you want to open your webcam feed. The cheapest rooms are pretty much free — well $0.50 a minute. If you can find anything else today that costs $0.50 and gives as much pleasure as some 1on1 video chat with a naked model, then please let us know. As most features at Flirt4Free incur a small fee, including access to a huge range of porn videos featuring some seriously kinky mature and MILF performers, it's worth seeing how you can score FREE credits, FREE access to videos and reduced private show rates by checking out our blog on how to save money on any Flirt4Free purchase.
---
Stripchat
If you're looking for a free cam site with a wide range of free video chat shows streaming in not only HD but also HD plus (1080p) that you can record for future viewing, Stripchat is without a doubt the best cam site choice. If you want to record a free show, you'll have to pay a small amount, but if you want to just enjoy the moment and watch a free session hosted a sex-loving MILF, mature and even GILF you'll be spoiled for choice at Stripchat.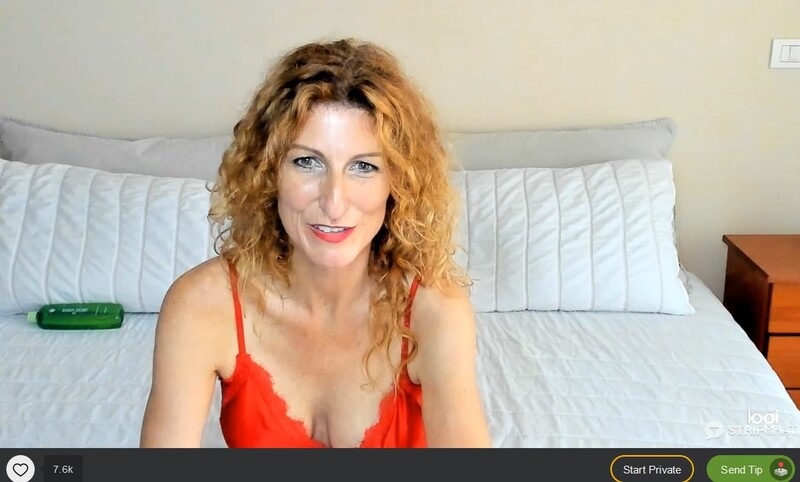 While it's a free cam site which means you don't have to pay in order to watch some NSFW bedroom action at Stripchat, the platform competes, and often surpasses, the top premium cam sites in terms of user-friendliness, search tools and design. The ad-free interface features a search menu that lets you narrow down the thousands of live streaming sex shows to not just those hosted by MILFS, Matures or even Granny webcam models. But, you can even whittle the options down further to the specific look and fetish you want the performer to be in to, for example Granny Anal, Granny with Piercing, MILF with dildo or vibrator,  MILF doing Striptease.
While Stripchat's free shows are available in a range of resolution qualities all the way up to HD+, if you choose to pay for a private cam show, some of the rooms have virtual reality (VR) cam feeds. If you decide to pay for some exclusive video chat fun with a cute cougar or a magnificent MILF, prices tend to hover around the $2.40 a minute mark. While some rooms will give you a free recording of their show if you're paying for a private live porn session, not all do. Check first with the model if this is a free perk she provides her viewers with. The cheapest cost for a 1on1 date kicks off at $0.80, but very few at this rock-bottom rate will give a free cam show recording.
Stripchat doesn't have many money saving deals or promos to take advantage, it prefers to keep rates low and quality high without pricing gimmicks. But, if you are going to buy tokens, we've got all the tips for saving money at Stripchat.
---
Chaturbate
No other platform comes close to wrestling away Chaturbate's crown of the cam queen of quantity. This free live video chat site has thousands of rooms streaming live, sometimes as many as 7,000 livestreams all vying for an audience. The cam hosts cover every genre, age group, body-type and sexual preference imaginable. You can find 18+ college co-eds sexual experimenting in front of a cam for the first time, to retired celebrity porn-stars streaming free shows in HD, HD+ and even a few in 4K UHD. Many of the cam models are extreme exhibitionists, so much so that they won't even go into a paid show mode preferring to get wet and wild for as many viewers as possible in a public cam session.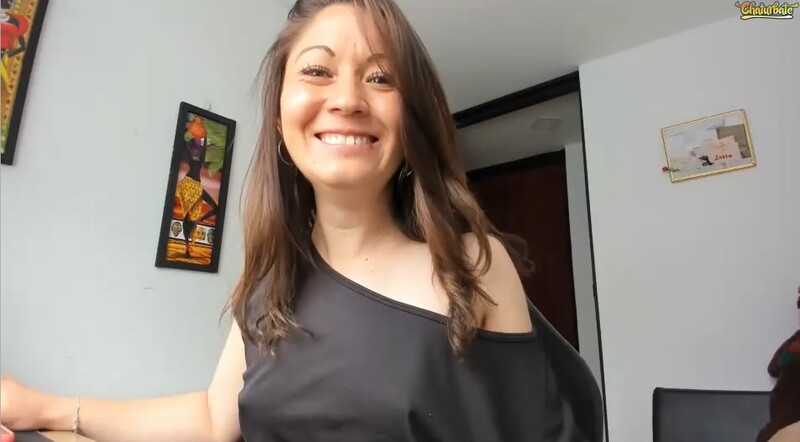 The quickest and easiest way to narrow the options down from thousands of shows to just those featuring older cam models is to scroll to the bottom of the homepage and select an age group from the bottom menu's Free Cams by Age link. You can choose from either those performers aged 30 to 50 or all the mature models over the age of 50. You'll still have a few hundred results and unfortunately quite a few will be of girls that aren't in the right age range but tag themselves as mature in the hopes of catching as many people's attention as possible.
When it comes to the free cam shows, many hosts will let you turn on your webcam feed so they can see your live feed on their monitor. While this a free benefit, if you don't ask permission you'll either get no attention from the cam model or maybe even booted out of the show. One thing to bear in mind as you eyeball all the images is that under each photo it's noted how long the performer has been streaming live that day for and how many viewers are watching. Generally the more viewers in the room, the kinkier the action. If you're looking for a complimentary sex stream featuring two or more cougars, Chaturbate is one of the best cam sites for free lesbian cam shows.
Not all of the babes, boys or trans cam performers at Chaturbate will go into a closed private show session. Those who do, ask around $3.00 a minute. However, if you do want some 1on1 time and don't want to pay that price, there are always a huge number of options at the cheapest rate of $0.60 a minute. And, if you do decide to leave the free cam rooms and enter a private session, the site gives you a free recording of the performance.
---
MyFreeCams
Without MyFreeCams the world of free cam shows may not exist. The site was the first platform to offer free webcam shows. Today, it's not the only free live video chat site and it may not even be the best, but if you're looking for a free live streaming sex session starring a skilled older model streaming in HD, especially one broadcasting from the USA, then it still holds strong as one of the top choices.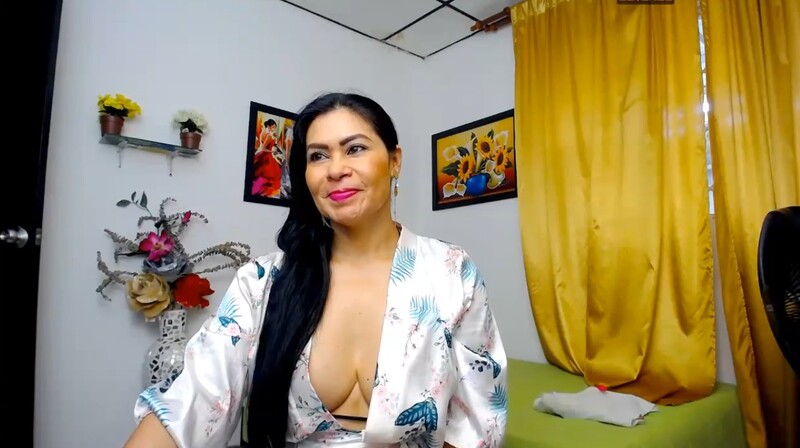 If you're looking for a cam experience where age matters, then you won't be too disappointed by the layout at MyFreeCams which is on the older side. It's not that easy to move around the site, but fortunately, it is easy to find the older models. Just type in MILF or Mature in the search bar and the page refreshes showing different options for rooms using those two search tags.
Once you spy a kinky cougar who piques your interest, drag her photo to the box on the left of the screen called Online Friends. This way you can create a selection of potential partners that you can easily find without losing track of any rooms you'd like to revisit. One reason MyFreeCams attracts cam aficianados isn't the price of a private show (which is quite high) or the quantity of shows (there's usually around 500 or so which is limited compared to similar site) but the extreme acts the models perform in their open cam rooms. Fisting, squirting and ATM live sex shows are just some of the acts you'll find in the public webcam rooms.
The paid-for private shows are expensive with all rooms charging the same $6.00 a minute. You do get a free recording of the show, but at $6.00 a minute, that's the least they can do. The site rarely offers deals or promos on purchases. The only way to save money here is to buy a big bundle of tokens in one go. The more you purchase, the cheaper the price per token is. However, at MyFreeCams, you can spend hours enjoying some really kinky extreme sex fun without every paying a penny in tips.
---
BongaCams
Señora, madame, frau, Госпожа, signora — however you say a mature woman, you'll find one who speaks your language at BongaCams. This global cam site brings together exhibitionists and voyeurs from across the world to one deviant destination where anything goes, the naughtier the better. Streaming quality of the free shows goes up to FHD (1080p) in many rooms, including the rooms featuring older women experimenting for the first time with XXX public performing in front of a cam, as well as famous porn-stars who have retired from the adult entertainment industry and are now focusing on live sex streaming.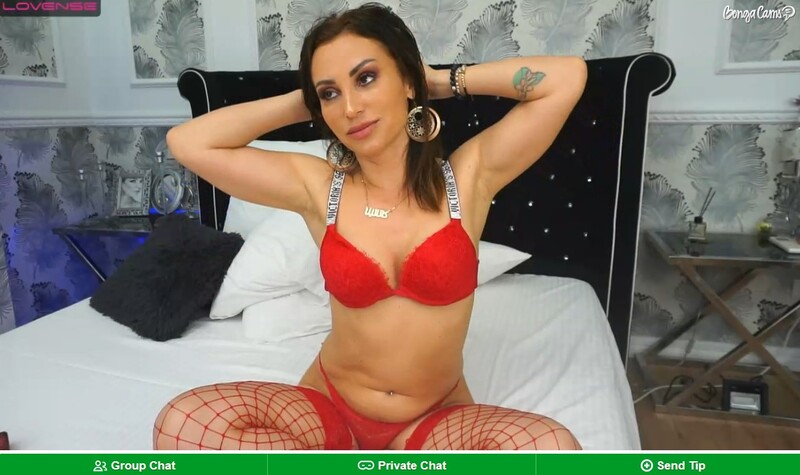 With around 1,500 shows streaming 24/7, the first thing you'll need to do is narrow the options to just the ladies with extra experience. At BongaCams, you don't have to settle for a pre-determined group such as those babes who consider themselves MILFs of Matures. Here you can choose from a specific age range by using the search menu's sliding age scale. If, for example, you want to see all the rooms hosted by women over 35+. you'll get around 220 plus choices of free cam shows to watch.
When you hover over one of the photos in the gallery a live feed comes through. You'll see most of the girls are naked and already playing with themselves or even their friends in all types of X-rated ways. The photos also show how many people are in the audience. Generally the higher the number, the kinkier the action. However, if you find a performer who's only just started broadcasting and hasn't yet attracted a large audience, it's worth entering the room, especially if you want to open your cam feed in the free chat session. The smaller the audience, the more chance you'll have of the model paying attention to your cam feed.
If you want guaranteed attention you'll either have to tip the model or most likely pay for an exclusive session. These cost $3.40 a minute. A few rooms, especially those hosted by the newer models ask the minimum rate of $1.60 a minute, but there's generally only a handful at this price. Our blog covering the FAQs about BongaCams includes a full review of all the money saving deals and giveaways available at BongaCams.
---
Conclusion
The above free cam sites all offer a range of live sex shows starring a variety of models who are experienced, sexy and use their age to their advantage in some extremely kinky free-to-watch cam shows. When it comes to free, no site has more free tools and options than CamSoda. Free sex shows starring mature cam models, free c2c in open chat rooms, free HD videos and free recordings of private sessions — they're all yours for the taking.
Back to full list of sex cam blog posts
---