Top Cam Sites to Watch Ass to Mouth Live
Dante from Clerks 2 once said you never go ass to mouth, but boy was he wrong. Nowadays, you will find that plenty of women are willing to get rimmed, eat ass, and go ATM. It's no surprise, that you can find cam girls online that will taste their own ass, just for you. Below, you will find the best adult cam sites to watch ass to mouth porn live.
LiveJasmin.com
LiveJasmin stands at the forefront of the sex cam industry. While other sites let anyone over 18 register as a model, LiveJasmin holds higher expectations. Searching for ass to mouth in the search bar will display couples that tagged themselves for ATM. For solo girls, we recommend looking in the Categories Menu for Willingness - Anal Sex.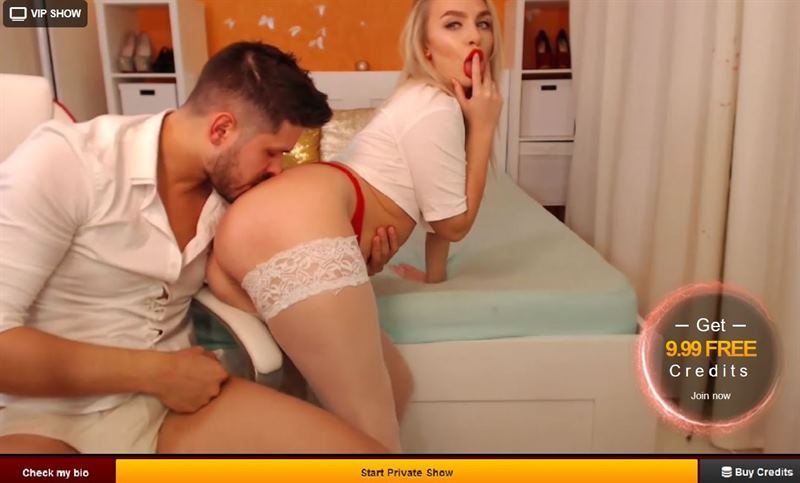 LiveJasmin usually has well over a thousand webcam models online, with most of them using HD cameras. All of the hosts have free chat rooms, where you can talk to the models, and find out if they are willing to perform ass to mouth. The free rooms contain no nudity, which can only be found in VIP shows and private shows.
While you can sometimes find ATM VIP shows, it's the private shows which you should really look out for. The average price is $2.50 a minute. Two way audio and cam2cam are not included in the show cost. On average, each will cost you an additional $1.10 a minute.
---
ImLive.com
ImLive is a cost effective sex cam site that is friendly on your wallet. Private shows on the site have a lower average cost than other sites and there is an amazing customer loyalty program to make it cheaper as you keep using it. The most effective way to find a cam girl to do ass to mouth is to use the option to submit your fantasy.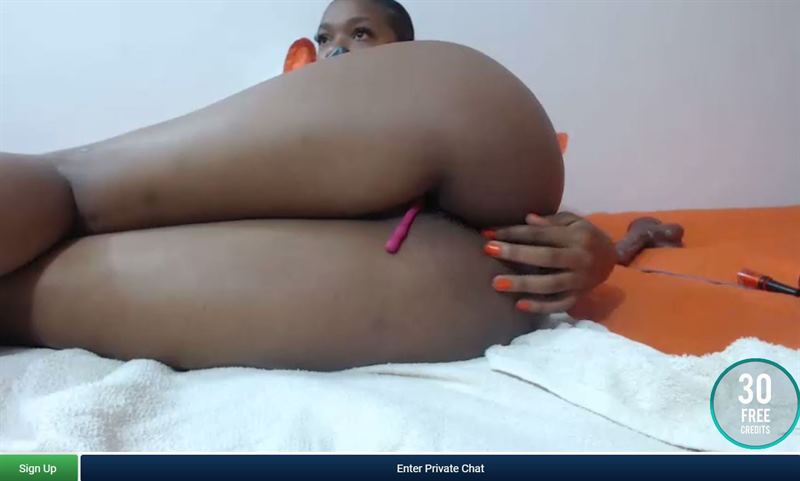 ImLive has around 800 webcam models online at any given time of the day. The site recently upgraded to HD, and many of the girls can now be see in high definition. ImLive's free chat rooms are a great place to talk to the model prior to paying for anything. You will occasionally find a nude girl on ImLive, but usually it's meant to be reserved for paid shows.
You can at time find ass to mouth performances in the candy shows, but your odds are better when looking at private shows. Privates cost an average of $2.00 a minute, which is inclusive of both cam2cam and 2 way audio. You can book blocks of 30+ minutes, to get discounts on the show.
---
MyDirtyHobby.com
MyDirtyHobby is the leading German sex cam site. What MyDirtyHobby will make you realize, is that the filthy German porn you've heard of in legends truly exists. The cam girls on the site are willing to do some seriously filthy things, including piss play, diaper play, and going from anal to oral. There are many raunchy uploaded videos to choose from too.
The selection of live cam girls on MyDirtyHobby is relatively small, coming in at just 200 girls. However, if you look at the number of girls that upload videos, that number is much larger. The downside to MyDirtyHobby is that there are no free chat rooms. You will have to start paying the moment you visit one of the rooms.
You can cam2cam in the regular rooms on MyDirtyHobby. The rooms open up like on Skype, so you don't even see other users messages. There is no way of telling how many other users the girl is talking to or watching, so you will need to pay extra for a private if you want a guarantee of intimacy. That usually comes out to around €3,00 a minute with c2c and microphone enabled.
---
CamSoda.com
CamSoda is our favorite tip based cam site. Many of the girls perform in the nude, with everybody getting a free show. The girls continue to perform, as long as the tips continue to come in. Using the search bar to search for atm or #atm usually brings up a few results, but you shouldn't feel limited as you can just ask around.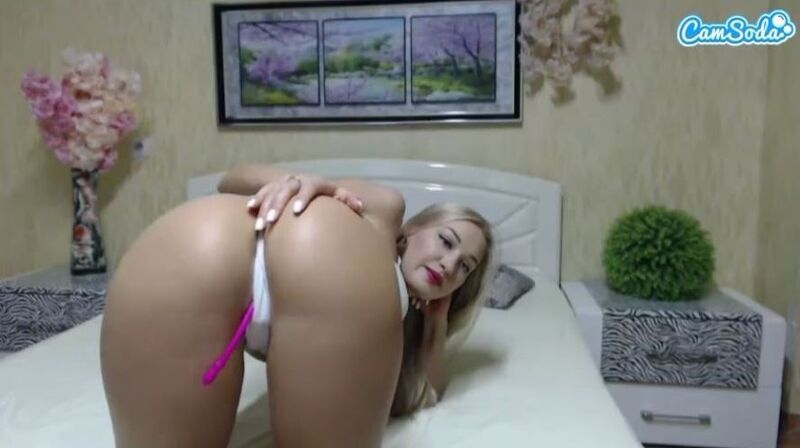 CamSoda usually has about 600 models online, mostly with good quality cameras. The free chat rooms on the site are filled with nudity and sex acts, and you can tip for requests, goals, or to buy media. The rooms aren't as busy as some other sites, so you can talk to the models quite easily.
Private shows on the site are surprisingly cheap, coming in at an average price of around $1.80 a minute. This price is usually inclusive of both cam2cam and a recording of the show, but it depends on the model. CamSoda is currently our favorite site to cam2cam on mobile, as it doesn't cost extra.
---
MyFreeCams.com
MyFreeCams was the original free cam site. It was successful enough, that many sites decided to copy it's business strategy. While MyFreeCams might not be as popular as in it's heyday, the site's powerful search engine make it a site you have to visit. You can search for ATM or ass to mouth, usually with quite a decent selection.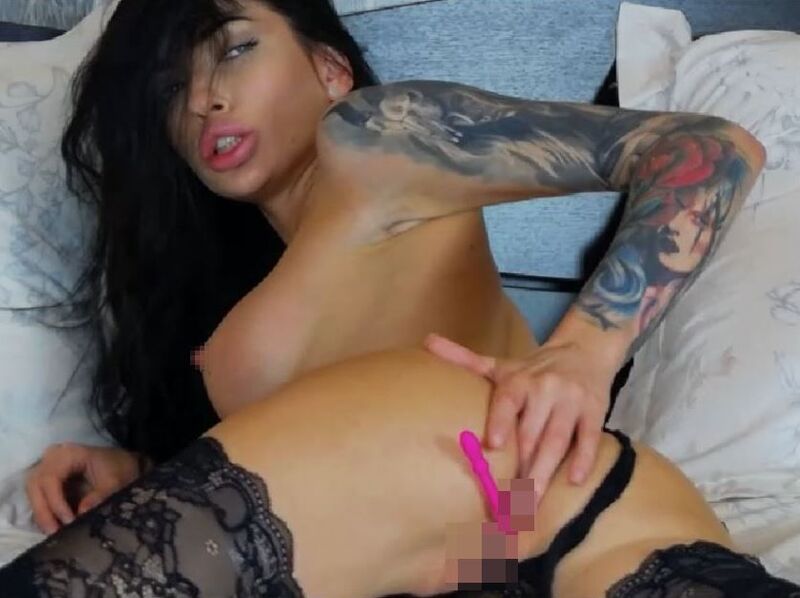 MyFreeCams usually has over a thousand webcam rooms to choose from. You can tip for requests, to reach goals, or to buy media. Make sure to check the model's profiles to see what videos and pictures are available. The rooms on the site can get very crowded, but if you continue to tip, you will usually get attention.
If you want to be alone with the model, it is quite expensive. There is a set price of $6.00 a minute, which is not inclusive of cam2cam. Cam2cam on MyFreeCams has a separate setup process, which usually involves a one time tip/fee to the model. On the plus side, you can tip for cam2cam in the free chat.
---
Streamate.com
While other sites expect you to buy credit, tokens, or the equivalent site currency, Streamate simplified the payment process. You leave your payment method on file, and pay as you go. Searching for atm and ass to mouth in the search bar will both yield relevant, but different results, so try both.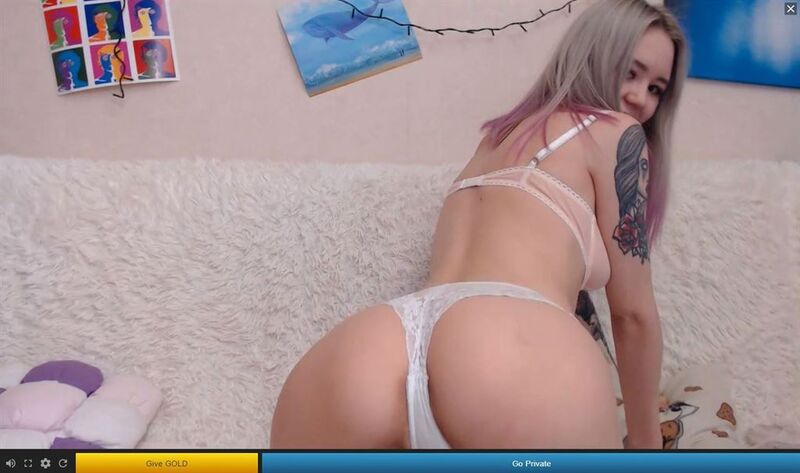 Streamate usually has over a thousand webcam models online, with many free chat rooms for you to explore. You can talk to the models and figure out what they are willing to perform for you. While nudity is allowed in these rooms and the girls do perform requests, they don't really wait around naked.
Private shows are your best opportunity for a cam2cam ass to mouth session. It's hard to gauge the prices on the site, as the prices range from under a dollar to over $12.00 a minute. C2C is usually included in private shows, but we recommend checking with each model prior to starting.
---
Chaturbate.com
When it comes to model selection, no site can beat Chaturbate, which often has more than double the number of cam girls online than any other site. Chaturbate features amazing video quality, of up to 4K. The problem with the site is the tagging system, you can use the Advanced Options to search for both #atm and #asstomouth, but the girls tag themselves for everything and anything.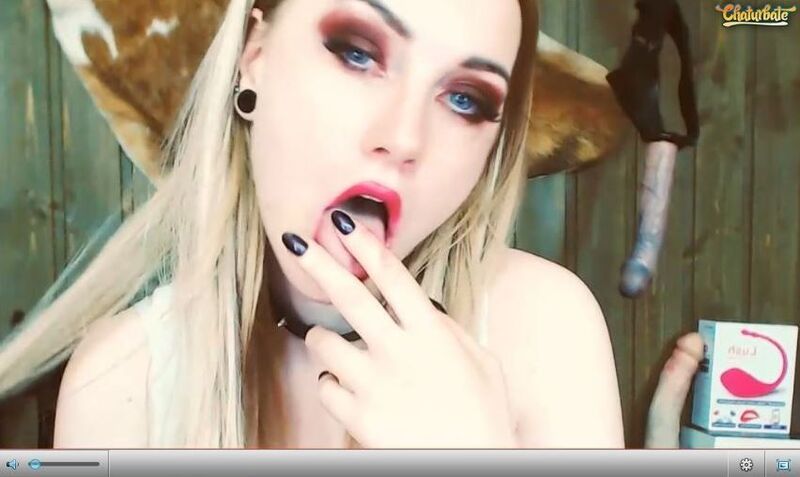 With over 4,000 webcam models online during peak hours, Chaturbate is a behemoth. There are literally thousands of webcam rooms filled with nude girls. You can enter these rooms for free and watch for as long as you want. That being said, if you don't buy tokens and spend them, you will be ignored as many other users are in the rooms.
Private shows are where you can get the girls alone to yourself. These shows cost an average of $3.00 a minute, which is not inclusive of cam2cam. Like on MyFreeCams, on you can cam2cam in the free chat rooms on Chaturbate. Many of the models include a free recording of the show, like on CamSoda.
---
Cam2Cam ATM on Your Phone
At present, there are only two sex cam sites where you can cam2cam on your mobile device and they are LiveJasmin and CamSoda. Both of them only have cam2cam available in private shows. While cam2cam costs extra on the phone on LiveJasmin, it is free on CamSoda.
While LiveJasmin is more expensive than CamSoda, it offers a more premium experience.
---
Conclusion
Finding cam girls who do ass to mouth will require a little bit of elbow grease. There aren't any sites with real dedicated ATM category pages.
While many of the cam girls will tag themselves, they won't always tag themselves for ass to mouth, while they are willing to perform it. When available, we recommend looking at the tip menus. If non are available, just ask. The worst that can happen is that you get a no. Just don't be too pushy about it, as ass to mouth isn't to everyone's taste.
Overall, in terms of quality and quantity, our top recommendation has to LiveJasmin. It is the best site to watch couples to do ass to mouth and also a great place to watch solo girls do it with their fingers and dildos.
Back to full list of sex cam blog posts
---