Best Ways to Save Money on Flirt4Free
Last Updated
September 11, 2022
Flirt4Free might have free in its name, but any of us who've used it, know it's hardly free. Yeah, you can chat with the babes without paying, but actually doing anything else can get expensive quick. These are the best ways to save money on Flirt4Free. There are plenty of money saving tricks, from discounts and deals, to offered shows, and flirt rewards.
Read on to find out how you can make your credits last longer on Flirt4Free.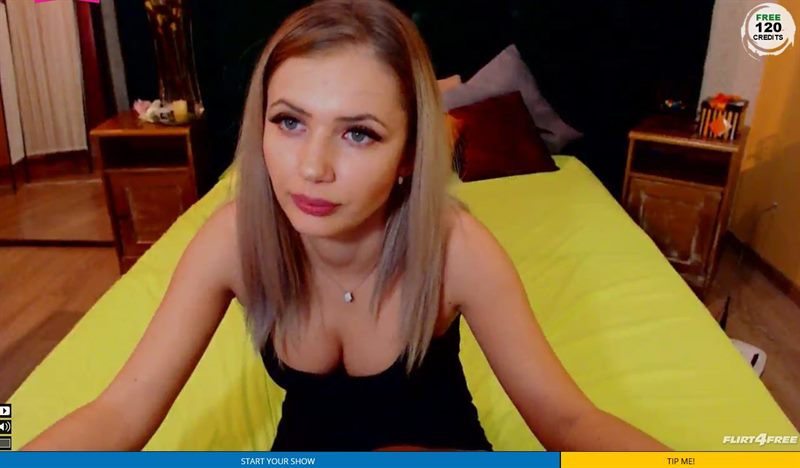 ---
Claim Your Free Credits
First off, before you've spent a dime, make sure to claim your free credits. Verifying that you have a valid credit card will reward you with 120 free credits. Your card will be charged, then immediately refunded. You can actually claim even more free credits by making a purchase. Buying the $25.00 package will reward you with the most free credits, up to 190 of them.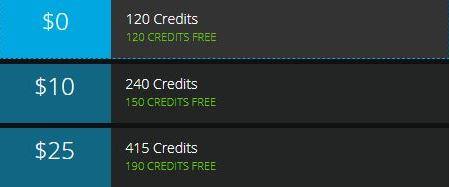 ---
Party Chat
Flirt4Free's Party Chat is basically a Lovense centered show where a cam girl strips and plays according to the amount she is being tipped by the users in her room. These are the webcam rooms on Flirt4Free where you are most likely to see nudity, without having to pay for it. The girls that participate in the party chats, are generally the more attractive models, who charge higher prices.
The party chats are a fantastic way to see the cam girls who charge 90 credits a minute, strip, without having to pay 90 credits a minute.
That being said, these rooms only get interesting if there are people tipping.
You can tip for requests and to show appreciation, but you can't activate cam2cam. Party chat is one of the only modes on Flirt4Free where you can't activate your camera.
---
Cheap Cam Girls
If turning on your webcam is your preference, you should consider scrolling down to the cheap cam girls. You can filter the rooms on Flirt4Free by price. The cheapest private sex cam rooms go for as little as 5 credits a minute, inclusive of cam2cam and 2 way audio.
It is quite rare to find an attractive girl for 5 credits a minute, but you do start seeing a decent model selection at 10 credits a minute.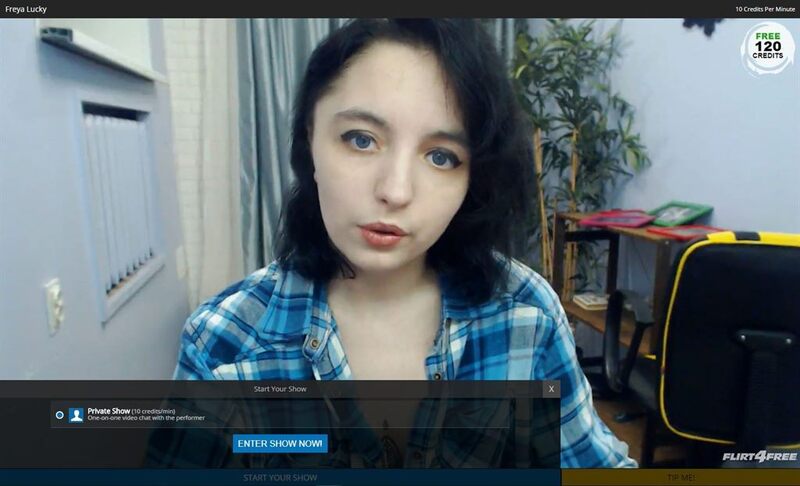 ---
Multi-User Chat
If you insist on going for one of the more expensive models, you should check to see if she has Multi-User chat as an option. A Multi-User chat is a group chat, where the model performs for everyone to watch.
The difference between a Multi-User chat and a Party chat, is that instead of tipping until she gets naked, you are paying a fee per minute.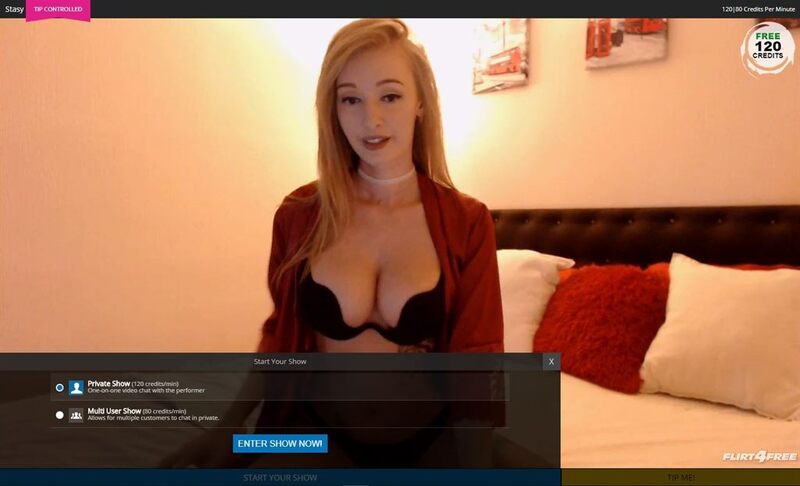 As the first person to start a Multi-User chat, you will be able to turn on your webcam.
The first member can cam2cam, the others can just watch and type normally.
A Multi-User show is cheaper than a private show. Generally speaking, it averages at about 2/3 of the cost of a private.
---
Flirt4Free Deals & Promos
Some of the webcam models on Flirt4Free have coupon deals. You enter in a coupon code, and what you get is free chat time, based on the coupon you have chosen.
There are coupons for 1 minute free after 1 minute, 5 free minutes after 10 minutes, 10 minutes after 15 minutes, and many others.
You can pick from the list, to find a cam girl you want and a corresponding coupon.
The coupons can save you a ton of money on Flirt4Free, especially if you are someone who enjoys longer chat sessions.
You should also scroll down to the bottom of the page and click on the Promos link.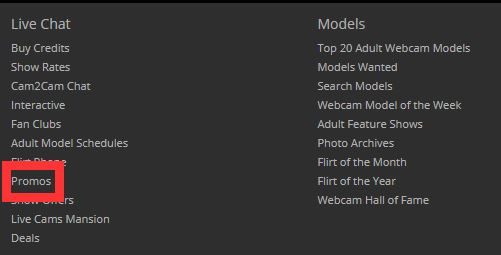 Here, you will find various promo codes that you can put into the payment page. These Flirt4Free promo codes will give you between 15% and 20% bonus credits on purchases of between $100.00 and $500.00 dollars worth of credits.
Most of the Promo codes will require you to be a VIP member to claim them.
---
Flirt4Free Fan Clubs
Certain models have fan clubs. Joining a particular models fan club, will give you discountS with her, and the option to view all her uploaded videos and photos for free.
There are perks to give you more distinction while in the free chat, but what we are truly interested in is the discounts.
You get 5% off all show types and 5% off all the VOD videos with the model.
You can sort the models out by who's online, who's the most popular, and other useful selections.

---
Offered Shows
Offered Shows have become quite rare on Flirt4Free, but you might get lucky and find one. If a model has an Offered Show available, you'll see a button that says "Make me an offer". You can choose a price and a duration from a list. If the webcam model agrees to the price and duration you have chosen, you get a private show for a fraction of the cost.
Basically, you are agreeing to prepay for a block of time, so the model gives you a discount on the show.
If the model leaves early for any reason, you get back a refund for the unspent time.
---
Flirt4Free's Flirt Rewards
You get rewards points for a huge number of tasks on Flirt4Free. These tasks range from adding a new payment account, to chatting in a model's chat room. You can claim points absolutely for free, without having to spend a dollar.
However, until you've spent at least $500.00 on the site, you won't be able to to rise up beyond level 25.
The most important aspect for you isn't the level you reach, but the points you manage to collect.
Once you have enough points, you will be able to trade them in for unique promo codes.

It can be very hard to collect enough points for a worthwhile trade. Our suggestion is to check out the Promos link. We advise saving up your points until you can trade in for the 30% discount. Otherwise, you might as well use the 20% discounts you can get for free. 
---
Flirt4Free's VIP Program
The Flirt4Free VIP program is good if you like two things, great customer support and VOD videos. As a VIP member, you get 150 free VOD videos to choose from each day.
If you are someone that intends on buying a lot of prerecorded videos, you should definitely join the VIP program.
As mentioned earlier, you will need to be a VIP member in order to claim most Promos.
---
Bitcoin
When you buy with Bitcoin on Flirt4Free, you get free bonus credits on every transaction. Bitcoin and other cryptocurrencies don't have bank fees and are generally not taxed. As such, you get better rates with Bitcoin than you do with dollars or any other real currency.
---
Conclusion
There are many money saving techniques on Flirt4Free.
Basically, you should start off by claiming your free credits. After that, you should look for the cheapest cam girls and Multi-User shows where you are the first member to join.
If you find a favorite cam girl that you want to come back to, join her fan club to get discounts on all shows with her.
Don't miss out on the deals and promo codes, which will give you discounts on shows and bonus credits on every transaction.
If you are lucky and find an Offered Show, don't hesitate and make an offer.
Back to full list of sex cam blog posts
---