Top ASMR Cam Sites
Last Updated
September 02, 2022
Close your eyes and listen closely as a stunning performer whispers, licks her lips, touches her smooth as silk skin and runs her hands through her hair. This kind of audio fetish triggers a sensory response that is described as orgasmic, in a cerebral and physical sense. ASMR lovers say the videos help ease anxiety, reduce insomnia, almost like a brain massage. Because of the intimate nature of the experience there can be an erotic quality as well, and the following six sites present the best places to find models practicing this exciting new live cam trend.
LiveJasmin.com
LiveJasmin is the best premium live cam site in the biz, as evident by the 720p HD quality rooms, pro models, an excellent mobile version with c2c, multiple chat options, and a search that allows you to filter by price, physical appearance, type of show, and more. LiveJasmin is all about luxury, high class and models that have been selected and trained to give the best shows possible. Some are even unique to LiveJasmin, and located in the Exclusive category.
LiveJasmin is only one of two sites on this list that actually has an ASMR category, located in the advanced filter on the top right (3 dots next to the search bar), under Willingness. This shows what the host is comfortable with, and can help you narrow down the search. In addition, the site also boasts a wide selection of Fetish models under the category on the left hand filter.
The average price of these chats is $2.40 a minute, and the lowest rate on the site stands at $1.20 a minute. However, if you want to open your webcam and use your audio so the model can watch and hear you on the other side of the screen, you'll be asked to pay an additional 1-2 dollars a minute per feature. To find the cheapest rooms, either filter by price as mentioned above, or select models with stickers on their profile pics — Amateur, New, and Birthday.
LiveJasmin also has an a great mobile site with cam2cam capabilities, which enables you and your babe to watch one another while you're using your smartphone. This is especially fun when you try out LiveJasmin's feature Mobile Live, where the girl herself also uses her cell, so you could be both chatting from the road, home, or even naughty public places.
---
Stripchat.com
Stripchat is distinguished from other freemium sites by its enormous model selection. No matter when you visit it, you'll run into no less than 3000 online models while most of the time this number climbs up to over 5000. The large majority of these models perform wearing nothing, so brace yourself for abundant nudity, sex acts, groups and fetishes in the hundreds. This is also the only site on the list with Virtual Reality live cam, a truly remarkable feature.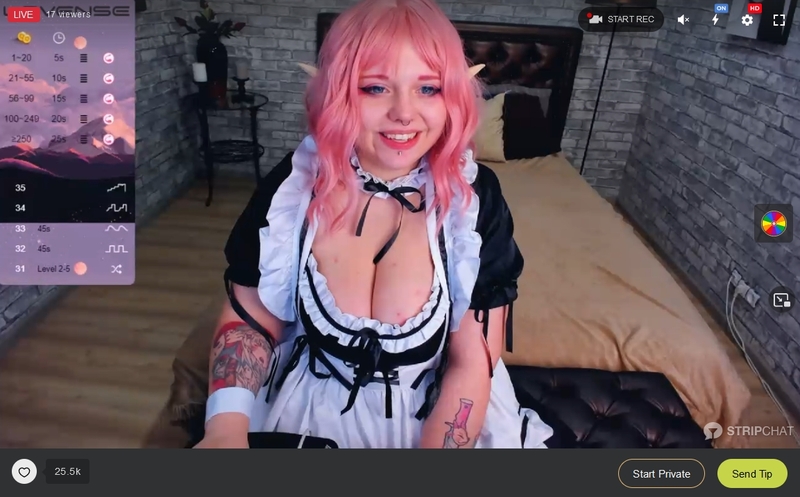 You can view all the categories in alphabetical order by tapping on All Categories under the search bar, where under the letter A you'll find the ASMR category. But look around, you'll find such exotic and unusual categories you might want to explore them further. This list updates constantly, and along with the Fetishes category on the top left, there's no doubt you'll find your ASMR sex buddy in no time.
A private chat will cost you $2.40 a minute on average. The cheapest models take $0.80 a minute. Most models charge extra 30-50 percent for cam2cam. Regardless of whether you'll open your cam or not, private chats usually have minimum duration that can range from 5 to 10 minutes, to longer.
Stripchat has a VIP program you should consider joining. For an affordable price of $19.99 a month, you will become an Ultimate member and be entitled to variety of perks comprised of sending private messages to models, chatting invisibly, tipping anonymously, using emoji in chat and becoming a model's Knight, which gives you moderation powers in her room. Moreover, it gives you a special badge to make sure you'll get the respect you deserve from performers and your fellow users.
What sets Stripchat apart are its thrilling virtual reality live chats. Most hours of the day, Stripchat's VR section contains approximately 20-30 models capable of giving you exciting stereoscopic live shows that will make you feel as if you're in the same room with them. To take part in these shows, you'll have to download a special application and obtain a headset.
---
C2CPorn.com
Many of us are creatures of habit. We get to a site we love, and we can spend years on that alone. Wouldn't it be exciting to challenge those barriers, especially in porn? To that end, C2CPorn takes all of us and introduces an aggregated collection models from the best live cam sites which have been vetted and checked for security and performance quality by the site's expert team. When in doubt, or when exploring a new fetish, you have all the options in front of you, easily accessible on C2CPorn.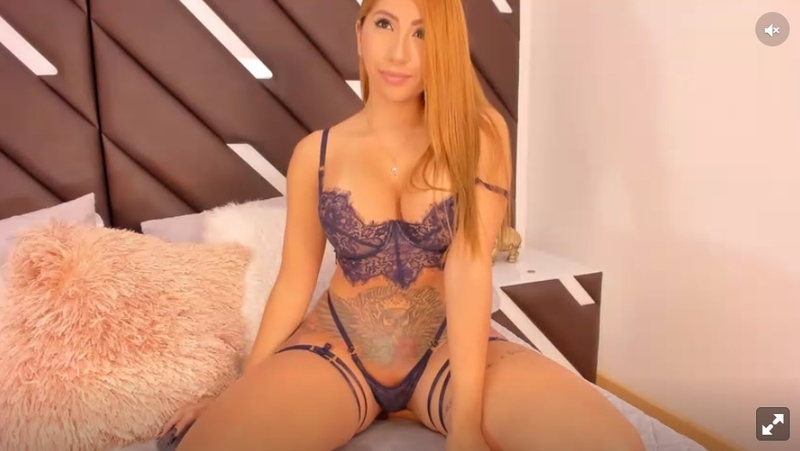 On the site you can choose as many, or as few categories as you'd like, in particular Fetish under the Kink section, which is where you'll find an ASMR performer. But you can also go further an add an age group, ethnicity, language, and even video quality. When you pick a girl you will arrive to a page that gives you all her info, and which site she hails from. If you feel so inclined, hit her live chat box and you'll be redirected to her actual site. This makes finding adult sex chat so much easier, and also enjoyable, because you never know where you'll end up.
The site also offers more selecting options with up to 5 star ratings, and if you hover over the model, you will see her sex, age, and a flag identifying the languages she speaks. There are even Trending Tags for those who trust the wisdom of the crowd. As far as HD quality, that's for you to choose when you categorize. C2CPorn is completely free, and doesn't even require registration, nor does it have ads.
C2CPorn really is a special kind of unicorn in the live cam world. It can connect you to sites you've never visited, sites you love, models that you've been searching for, and fun promotions and deals on their origin sites you wouldn't have known about. It offers search functionality that completely blows it out of the water, so if you had a hard time finding the right cam on other sites, this is the perfect place to turn to.
---
MyDirtyHobby.com
MyDirtyHobby is the hardcore hub for online European adult video chat. It's a German sex site that acts like a club for amateur sexual deviants. It's a community powered site where like-minded fans of extreme entertainment gather to perform, watch and post pictures and videos of themselves that leave nothing to the imagination.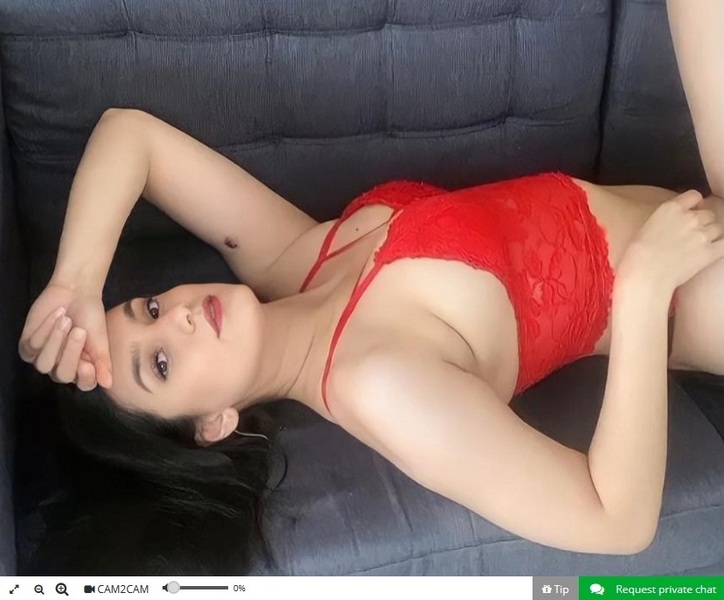 MyDirtyHobby is a social network for porn hobbyists. The girls on the site can build out profiles with their own exclusive series of videos and photo sets presented in a blog like media format. When you hold their website currency, know as Dirty Cents, you can send messages, make private requests, purchase the girls' self-produced content. There are no free cam rooms here. They moment you enter a private sex chat, you start paying by the second. To find ASMR models use the search bar on the top of the page and enter the word ASMR.
A normal chat session stars at about $0.60 a minute and includes cam2cam, averaging at $3.00 a minute. The site charges per second while you chat, so it's an easy and effective way to track your spending. You can get more privacy in private, but the cost will double. Though, you might want to consider a private chat when the site operates like a Skype session, so you don't see other users messages. Private shows just mean she isn't watching more cams in addition to yours.
MyDirtyHobby features a very enticing VIP program that gives you discounts, a dedicated VIP support line, access to VIP only monthly raffles, free access to exclusive live shows, and message priority, meaning that the site's models will always see your messages first in their inbox. On top of that, VIP members get invited to exclusive parties and trade shows. While some of these take place in Europe, it's probably your only chance to meet your favorite models in person.
---
MyFreeCams.com
MyFreeCams is a freemium cam site, giving you uncensored access to as many live public shows as you could want, with a variety of sex acts and fetishes for all. The site is also the best source on this list for American cam girls, if that's your preference. It's also the only site on the list that only employs women, no other models. You can easily spend hours on the site with plenty of 1080p HD cams completely free without spending a dime.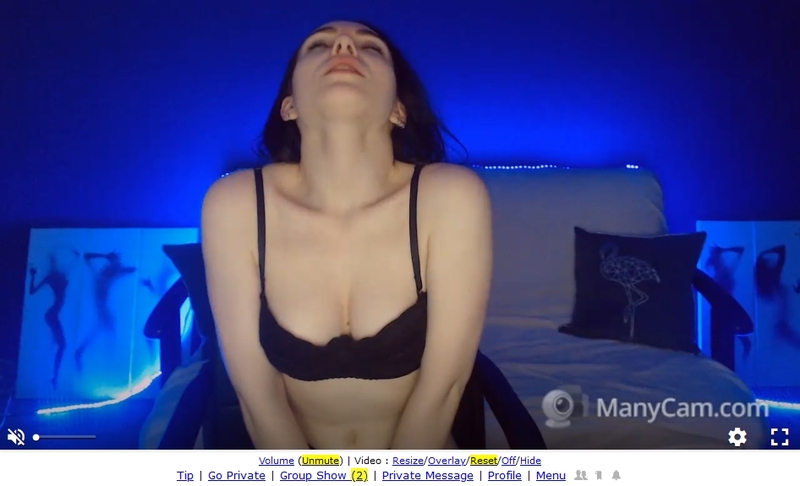 While the webcam showgirls on MyFreeCams are mostly English speaking Americans, you can find all sorts of ethnicities and body types here. Above the galleries you'll see a number for how many are currently online, next to a blue link to Models. From here, you can head over to Model List Settings to customize your live feeds with options like Filter By Region, and Sort models by. With over 1,000 models to choose from, and as there are no categories on the site, just start chatting the ladies up and check out which of them are down for an ASMR live show.
Every private show has a set price of at $6.00 a minute, yet depending on the models, it could be more for a cam2cam. To have an exclusive chat which no one can spy on, you're looking at adding $2 more to the price per minute. But with so much been exhibited and performed in the free rooms, as mentioned above, you can easily spend hours on MyFreeCams without worrying about cost.
A fun site feature is activating cam2cam even do in the free public chat rooms. Once you're logged into the site, you'll see vertical navigation bars down the right hand side, the second one of which is your personal Menu. At the very bottom of this, you'll find Start My Webcam. Just be sure that your Webcam Privacy Settings is Only Models, unless you have desires on becoming an exhibitionist yourself, because without this, Premium members online can see you.
---
Chaturbate.com
A true freemium site, Chaturbate is open to all, as are the free rooms which include nudity and sex acts aplenty. One of the great things about Chaturbate, which is rare for such a true freemium site, is the fantastic HD quality most rooms stream on — Up to 4K HD. But perhaps the best part of the site is the performers themselves, many of them just wanting to show their bodies and are true to form exhibitionists.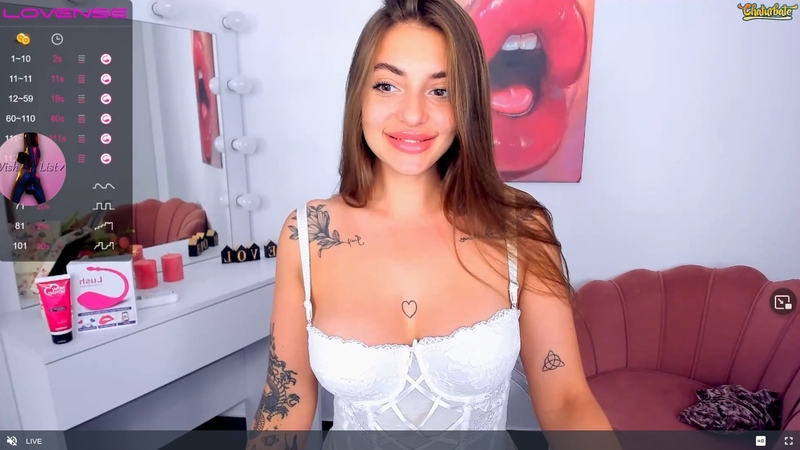 Though the site boasts some of the best amateur models around, don't let that distinction fool you. Plenty of the models have been at it for a while, and have lots of experience in all forms of fetish. You can tell mainly by the range of tags you can go through, as there's no official search engine: Mistress, BDSM, Fetish, and Humiliation, to name a few. So you can either use the search bar and look for ASMR, go through the tags, or just use the most effective old-fashioned option of chatting up a stunning lady in her open chat and asking for an ASMR session.
A private show with these ladies will set you back around $3.00 a minute. To make sure that you get to see rooms in that impressive HD, go to the Advanced Options, and select the option to Prioritize HD Rooms. You'll then see that the rooms that appear all have the blue HD stickers on the profile pics. Inside the room, make sure you select on the HD button on the bottom right of the chat to activate it.
Recently the site improved upon its cam-to-cam shows. You can now turn on your cam in a show in both a private show and even in the model's free chat rooms. Most performers will ask for a small tip in order to turn their free show into a free cam-to-cam show. A few friendly perfomerswill even let you open your cam for free. But if they do, you'll still need to have tokens in your account, even if you don't have to pay for it.
---
Conclusion
Though only two sites on this list offer a dedicated ASMR category, most models will happily indulge you. However, there is no doubt that the site that's the most impressive, offers 24/7 customer service to all, plenty of ways to find cheap chats, and employs the most professional models in the live cam world is LiveJasmin. It's true that there is no free sex and nudity in free chats, but the paid shows are so worth it when you have such a selection of scorching hot ladies offering every fetish possible, and a site that will always take care of your needs not only by being safe and secure, but offering the best shows in town.
Back to full list of sex cam blog posts
---