5 Best Sites to Cam 2 Cam with Russian Babes
Russian women are unarguably some of the hottest women on Earth. We checked which sex cam sites are the best, if you are looking for a Russian cam girl. Whether you are just looking for a Russian babe, or if you are actually looking to converse по-русски, these are the sites that will give you the best selection and the best features.
LiveJasmin.com
LiveJasmin is a leader in excellence. While other sites let just about anyone over 18 join as a model, LiveJasmin has higher standards. While the site will undoubtedly have some girls that don't suit your taste, the overall selection is astounding. The chat hosts on the site all broadcast in HD, as it is a requirement on the site. For the best search results, it is recommended that you search for Russian in the search bar. It will yield all the models who have Russian listed as a spoken language.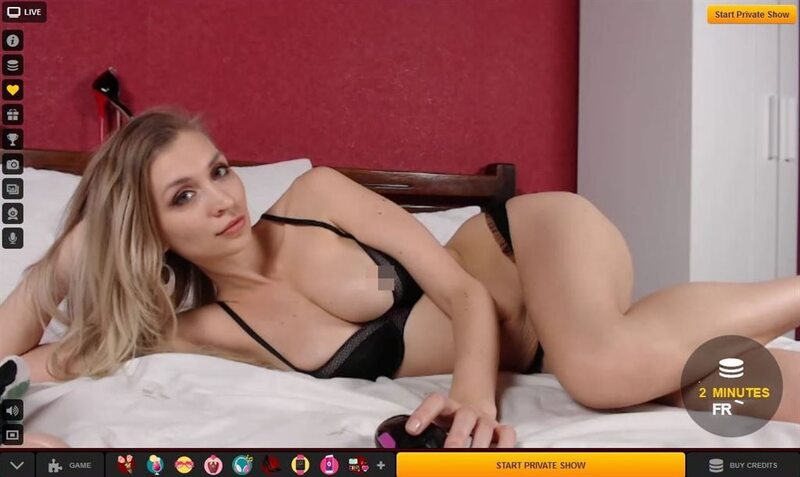 The webcam models on LiveJasmin have an average price of $2.20-3.30 a minute for private shows. These shows are inclusive of cam2cam, but not two way audio. To turn on your microphone usually carries an additional fee of 1 credits a minute. While other sites offer two way audio for free, they never guarantee it will work. On other sites, you often find yourself talking to the wall.
VIP shows are much cheaper, going for as low as $0.10 a minute. As these shows are group shows and are of a lower cost, they are not inclusive of cam2cam. The VIP shows are your best bet for cheap nudity on LiveJasmin. The girls doing these shows won't always be Russian, so make sure to pay attention.
The area in which LiveJasmin's superiority can be mostly strongly felt is their customer support. Unlike other sites, live chat, email, and phone assistance are available to all registered users. You are treated like a VIP before you've even spent a dime.
---
MyFreeCams.com
The original free live porn site, MyFreeCams has well over a thousand webcam models at any given time of the day. MyFreeCams is a cam girls only site, so there are no men or trannies at all. With over 1,000 babes online, there is always a selection of Russian babes to choose from. While you can use the filter options to search for Europe/Russia, the results will include other European countries. Searching for Russia in the search bar will yield all the models that have tagged themselves as Russian and/or Russian speaking.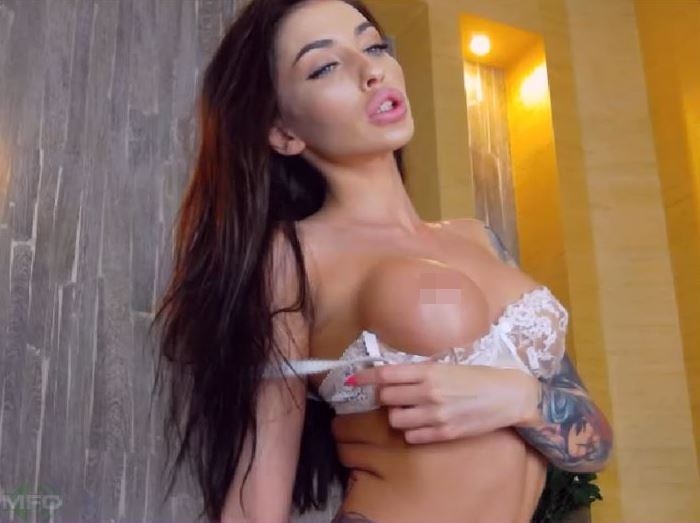 Going into a private chat room on MyFreeCams is expensive. The site caters mostly to users aiming for the free chat experience. A private show has a set price of $6.00 a minute or $8.00 if you want a show other users can't spy on. Depending on the model, she may expect you show a tip of appreciation, before accepting your request for a one on one show.
You can actually cam2cam in the free chat, without going into a private show. That being said, the price of cam2cam changes drastically from model to model. Some girls will watch you for just a few tokens, while other won't watch you no matter how many tokens you offer to throw at them.
The customer support on MyFreeCams is limited mostly to the FAQ section. It is extensive and covers most areas. You can also email them, but if the answer is already in the FAQ, they won't answer you.
---
BongaCams.com
When you browse on BongaCams, you will realize that of the hundreds of models online, the vast majority will be Russian women. This is because up until 2016, there was a Russian cam site by the name of RusCams.com it was bought over and merged with BongaCams. As a result, you don't really have to look for Russian women when you go to BongaCams. You will find that when you scroll between the rooms, many of the babes will have Russian cities such as Moscow and Stalingrad listed as their hometowns and will have Cyrillic script in their profiles.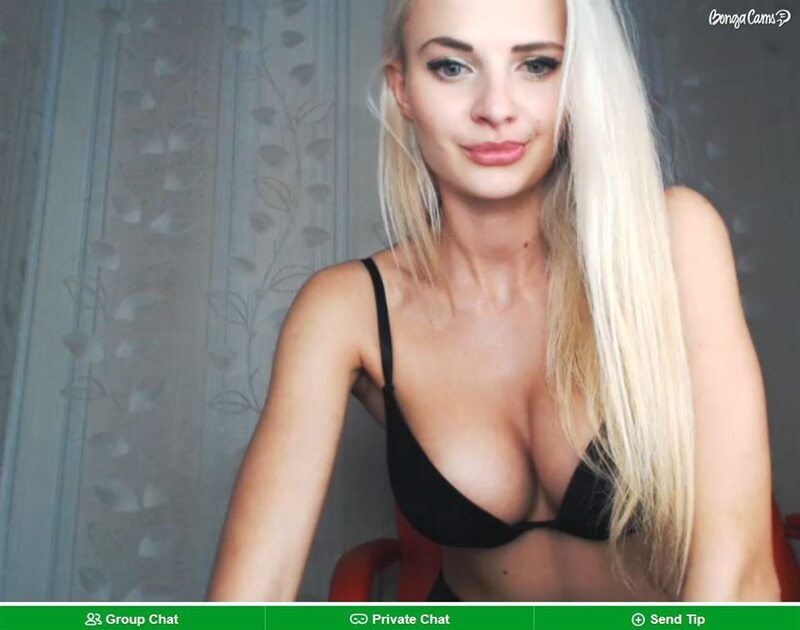 Like MyFreeCams, BongaCams also has a set price for private chats with its models. However, the price is much more reasonable. It's $3.00 a minute for a private show or $4.50 for a private that other users can't spy in on. If the room is busy, the model may expect a big tip to get the show started.
You can also activate your webcam in the free chat room. Some models will even watch you for free, if you are charming enough. But be warned, if you try to just turn on your webcam without saying anything or tipping first - you will likely get kicked out or banned. It is very very rare to get a free cam2cam show.
BongaCams offers great customer support, to all paying members. You get your choice of a phone number, email assistance, or live chat. You can join the VIP program, to get even better support.
---
LiveMindy.com
LiveMindy operates differently to other cam sites. You don't buy packages, you leave your payment information on file behind a secure server, and pay as you go. You can set daily limits, to control your spending habits. Overall, LiveMindy has a great selection of Russian babes, but finding them isn't the most organized of tasks. You will need to filter for Central/Eastern Europe. In the results you are given, the chat rooms labelled RU will be the Russian cam girls you are seeking. Using the search bar is not recommended for LiveMindy. You usually won't get relevant results.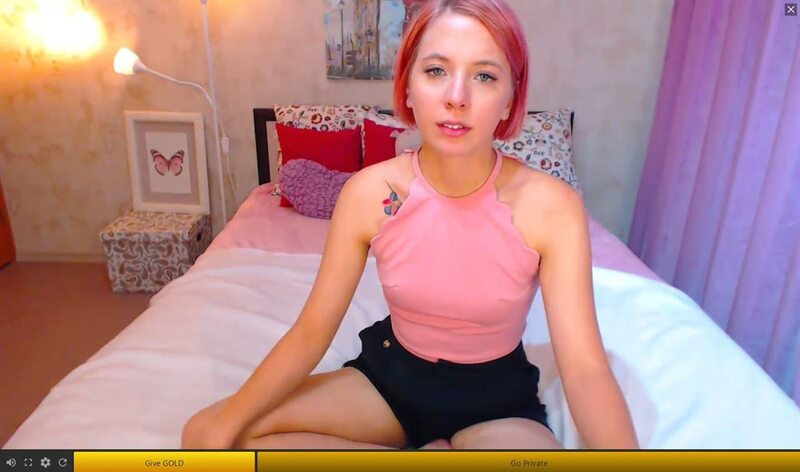 No site gives their models as much liberty with prices as LiveMindy. The girls can charge anywhere from $0.99 to well over $10.00 a minute. These shows are usually inclusive of cam2cam, but some of the girls will only be willing to watch you in an exclusive show. Exclusive shows are more expensive, but can't be spied on.
LiveMindy also has GOLD Shows, which are essentially the site's group shows. You tip in the minimum amount, and reserve a spot for yourself. Cam2cam is not available in GOLD Shows, but the price is marginally smaller. It can give you a taste of what you could expect, if you decide to take the same model into one on one private session.
Live chat support, email assistance, and phone assistance are available to all paying members on the site. The moment you enter your payment information, you are given access all areas of the site.
---
Cams.com
Cams.com is a great veteran cam site with many years of experience in the world of live porn. Despite its age, Cams.com has continued to improve itself both technologically and in terms of models. At this point, Cams.com is the only site with the Connexion feature, where you can hook up your sex to the sex toy of the model you are watching. When you are looking for Russian chat hosts, Cams.com makes it super easy. You actually have the option to filter directly to Russia as a region. Even without filtering, you can spot where all the models are from, according to their country flags.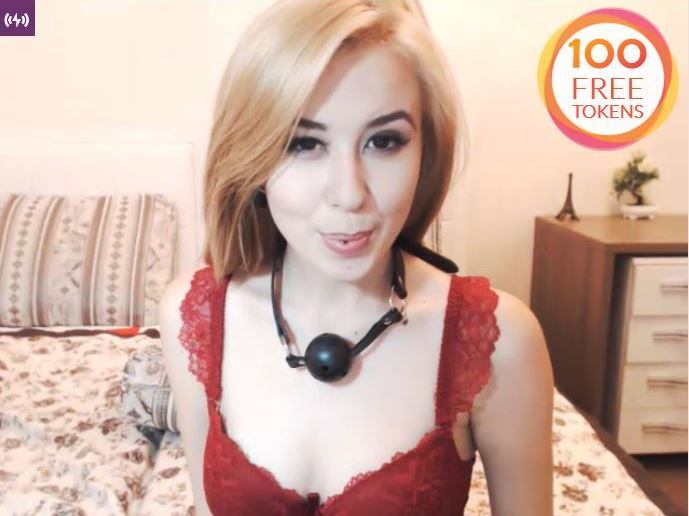 Cams.com is the only site on this list where cam2cam is never included in private shows. You will always have to pay an additional fee to activate your webcam. Private shows with your webcam activated will usually run you about $3.00-4.00 a minute. Activating Connexion is an additional fee, which will cost you an additional $1.00 a minute, should you choose to turn it on.
If you want immediate nude action, you can hope over to Cams.com's Nude section. This section includes the horniest of the models on the site. They don't want to wait around for men to invite them to private shows. They would rather just masturbate and have men join them instead.
The support on Cams.com is limited mostly to the FAQ section and to email support. There is also a phone number to call, but it's only for billing issues. At this point, live chat support is not available at all.
---
Finding Something Specific
Most of the Russian babes you will find online range between the ages of 18 and 25. That however, doesn't mean that you can't find more mature women. You will find that most of the sites mentioned give you the option to add an age filter. Sites such as LiveJasmin and LiveMindy even give you the added option of even filtering by body type, giving you quick access to niches such as BBW babes. You can even be more specific, looking for specifically just big tits or a big ass.
---
Conclusion
Russian sex cams are very sought after, and it's easy to see why. Russian webcam models are gorgeous, and usually charge quite competitive prices, especially when compared to American cam girls. Due to the difference in currency, what Russian women consider a lot of money, is a lot less than what western women do. Successful Russian cam girls often earn several times more than they could if they got a job in the city.
Generally speaking, most of the Russian chat hosts you meet online will speak English to some degree. That being said, you will sometimes run into a girl that doesn't understand a word of what you are saying.
On this list, LiveJasmin is the only site that requires that their models have a certain level of English. You can usually tell how proficient the model is, from just a few sentences.
While a chick that can't speak English won't necessarily be able to give you the best jerk off instructions, she would do just fine if all you want her to do is just get naked and masturbate. You will find that money speaks every language.
If you are you looking for the biggest selection of Russian webcam models, it can be found on BongaCams. If you are looking for the most premium experience, then we suggest LiveJasmin.
Back to full list of sex cam blog posts
---