Best Mature Cams - Housewives and Cougars in Live Shows
Last Updated
September 08, 2022
They say with age comes wisdom. That's fair enough. But you know what also comes? A red hot sex drive and the desire to flaunt it. Mature cam models are among the most popular performers online, and for good reason. These older ladies have something to offer that many of their younger counterparts lack. They possess a certain sense of confidence and poise that comes with being seasoned.
We are going to breakdown for you the top mature cam sites we love to go to. We'll give you a quick take on each camsites' model selection, the pricing options available, and distinguish what sets each apart from the other.
MaturesCam.com
Of course any good roadmap to Cougar Town will begin with a model webcam site dedicated to glorious golden girls. This is a premium site that vets and monitors its fine femmes, who range from mid-thirty year old's to over sixties.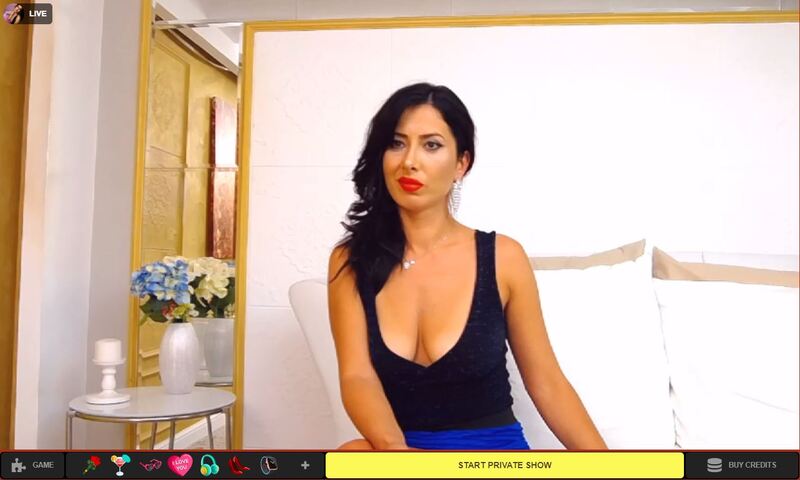 MaturesCam's simple yet slick layout is a breeze to navigate, with a Category list to sort the aged angels, all the way from Anal to White Girls. The number of overall live streamers might be smaller than other cam sites, but thanks to MaturesCam's pickiness and niche focus, you're sure to find delicious mature matches for your live cam chats.
Sadly, the one thing you can't do is search the cam girls by age — probably a mute point for a site all about mature hosts — but each lady has her digits displayed next to her image. If your favorite feline is offline, hovering over her profile picture is also how you'll find the Call Me button to contact her, if she offers it.
Maintaining the site's consistently high standards, MaturesCam requires all their models to stream in minimum 720p HD from stylish settings, and cam2cam works seamlessly across all platforms. Most models use Interactive Toys that you can command with tips, even from your mobile device, and you can always check this category to see who of the live ladies are connected to play.
---
CamSoda.com
CamSoda is a freemium platform loaded with enthusiastic exhibitionists, and that goes for the mature mamas, as well. Hovering over any chat room's preview will activate a real time peek into that webcam's feed, so choosing your next live show is fuss-free.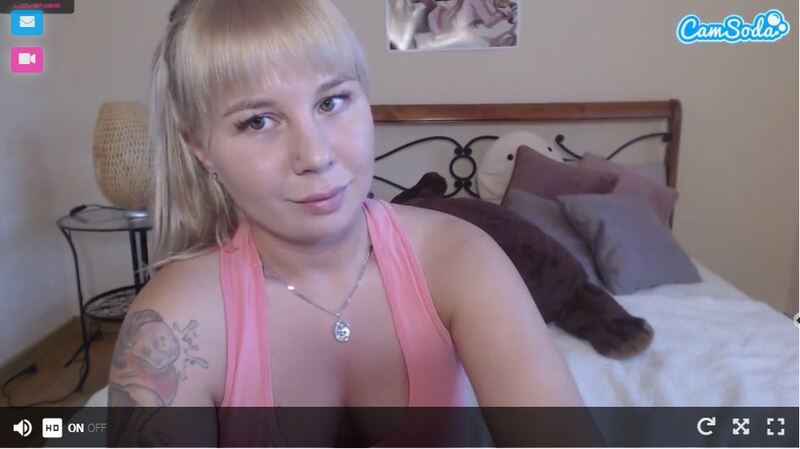 CamSoda models use #hashtags to place themselves in categories and search results, though the site doesn't have any actual categories list. Fortunately for us, seasoned sisters are so popular, there's a dedicated link to the Milf cams under Tags in the site's left hand navigation menu, so they're always easy to find.
Models maintain their own basic CamSoda profiles but almost none of them list their age here, and some models play a little fast and loose with the tags they assign themselves. Overall, though, the webcams you'll find in the Milf gallery are clearly more mature. You can always use the free chat to ask her age if it's really important to you.
Now, here's a thrilling tip specially for you, from us: If you use Google Chrome browser, a little pink cam icon at the top left of any prime princess's feed lets you activate your webcam — for free — in her chat room. Even better, look for mature models offering to Make custom vid. For her price, submit your extremely detailed request, and she'll make a movie fit for mature eyes only, just for you.
---
ImLive.com
ImLive is a superior, premium webcam site that's doing things differently and offering its viewers unique viewing options, like Monthly Video Contests, Group Cams, and Discount Clubs. And every feature is mobile optimized for smooth sailing, wherever the wind takes you.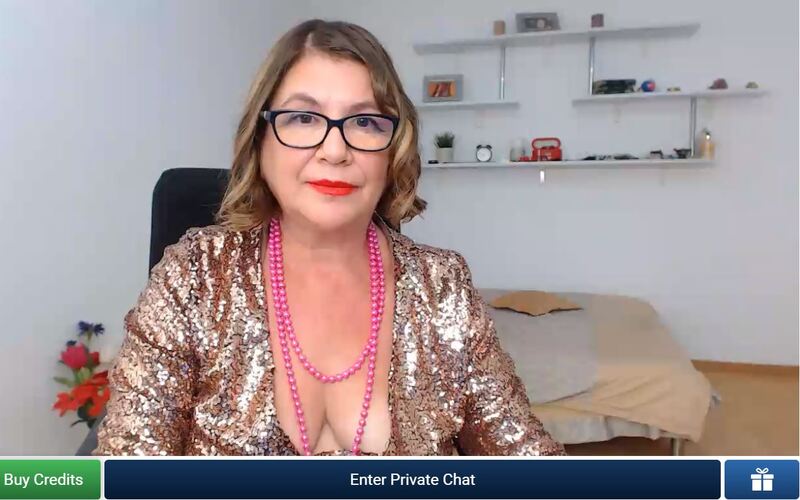 ImLive's flirtatious housewives are mostly European and American. You'll find them in the site's vertical navigation bar in the Age 40+ category under the Age listing. Most times of day has fifty or more online, but be warned: These wild kitty cats are so popular, you'll usually see a lot of them marked as Private, meaning they've already been snagged for a one-on-one chat.
Your Members Page is where to access ImLive's host of other arousing chat options and special offers. It's also here that you'll find what is perhaps ImLive's best feature—Fulfill your Fantasy. Use the Add Your Fantasy button to complete a brief form and then sit back as the site's fabulous MILFs vie for your time.
At the bottom of your Members Page you'll see small text links, one of which will be MILF Cams. This is another, nifty way to source marvelous madams who've listed themselves as mothers you'd like to, you know, find.
---
Flirt4Free.com
Flirt4Free is a site that never leaves good enough alone, which is great for gripping chat functionality and features. This premium model webcam service comes with engaging content and interactive options to keep you going in live chat shows with their gorgeous grannies.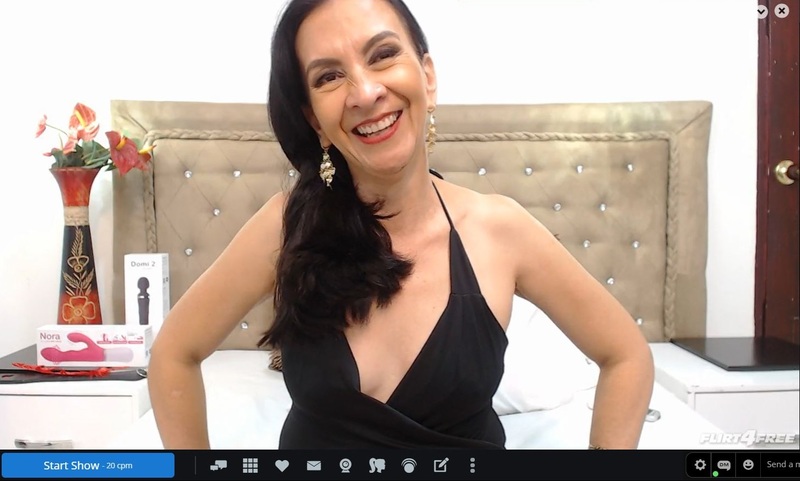 Flirt4Free's select silver foxes can be found in either the Milf or Mature galleries in the site's Categories. There's also the lesser known Nude Maids cams. It's worth mentioning that Flirt4Free is one of those sites that'll never mislead you, so when there aren't any playful webcammers live in any one arena, that link will temporarily disappear from the list of Categories.
Flirt4Free lets you build your list of favorite old timers that you can quickly access via the heart icon at the top of the site. Add models to your list using the same icon inside the chat rooms. Many of the mature mistresses offer their own Fan Clubs you can join for an additional monthly fee.
Flirt4Free's Room Type tab has a range of jiggle-worthy chats, like 2-Way Interactive, for syncing any compatible sex toy you have with hers, and Voyeur, for enjoying other members' mature cam moments.
---
xLoveCam.com
xLoveCam has maintained its reputation as a premium source for European cam girls, with insightful sorting choices like Rates, Weight, and Hair Color. The site supports over 35 languages and can automatically translate into any 1 of these based on your geolocation.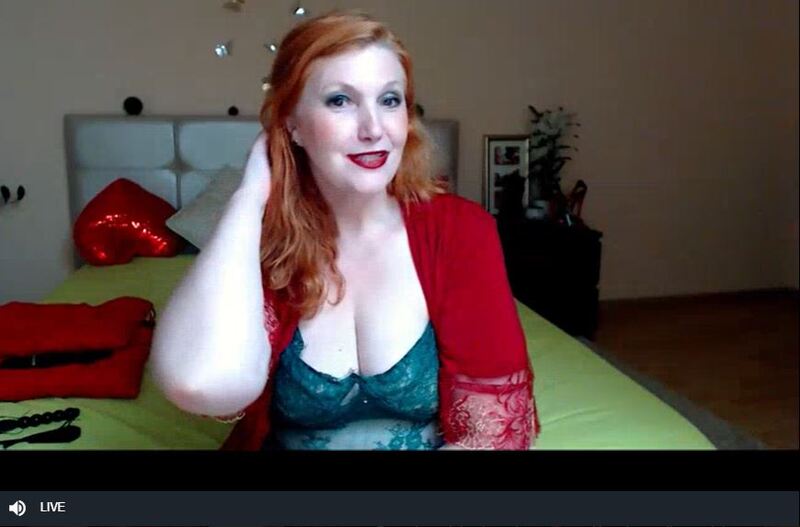 xLoveCam's Age category gives you a helpful breakdown of the models' age groups, depending on how old you like them, from 35–40 years, 40–45 years, and 45+ years. Alternatively, there's a link to Mature Female from the Categories tab.
xLoveCam offers members other unique options to view the latest live cams and models, such as Alphabetical order, Cam Rank, and Best rating, all of which can be found under the Sorting tab. Of course, you can add as many mature maidens as you like to Your favorite models and in case you lose track, Recent models viewed records your activity every time you're logged in.
Every model has her own insightful bio including details like Fantasiesand In my showand, when that leaves you wanting more, around 200 or more models show off their goods for free on Topless Mondays.
---
MyCams.com
MyCams is yet another hot spot to find a range of well aged housewives and mature mistresses, backed by solid broadcasting and straightforward design. With HD streaming as standard, what other frills MyCams lacks is hardly noticeable once you get stuck into the selection of fiery live webcams.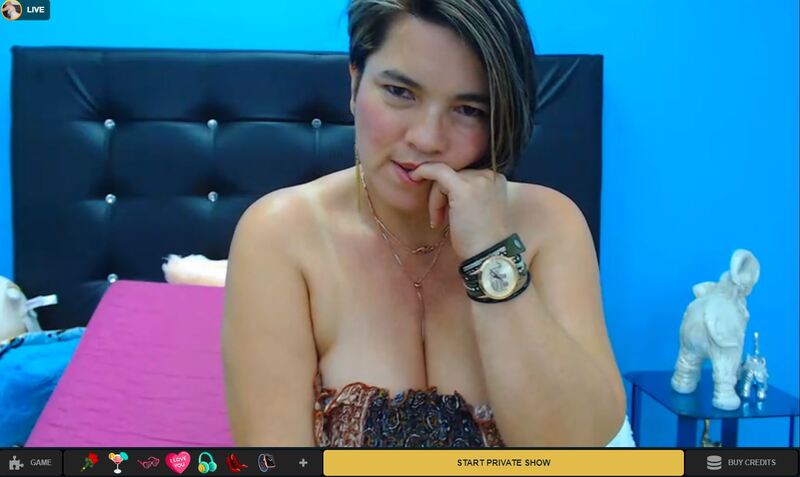 You'll locate MyCams' seriously sultry and seductive cougars through the site's Milf and Mature links. Like most premium sites, you can follow whoever you like by way of the heart icon on her profile image, and then track them using the same heart icon at the top of the page.
In either the Mature or Milf galleries, one glance at any model's profile gives you her age and current rating and, of course, popping into her cam room also takes you to her profile, free, and premium media.
MyCams keeps it simple with Free Chat, Private Chat, and VIP Shows. Some mature models may stream via the Mobile Live feature, giving glimpses into their worlds off-cam and off-set, streaming from mobile phones as they go about their business. Or Story, located at the top of the site, which is the site's social media style area for the cam girls.
---
Stripchat.com
Stripchat is a freemium model webcam platform that is, in many ways, as premium as it is free. This was the first site to launch 4K Virtual Reality live chat shows, sealing its place among the top of such sites throughout the world.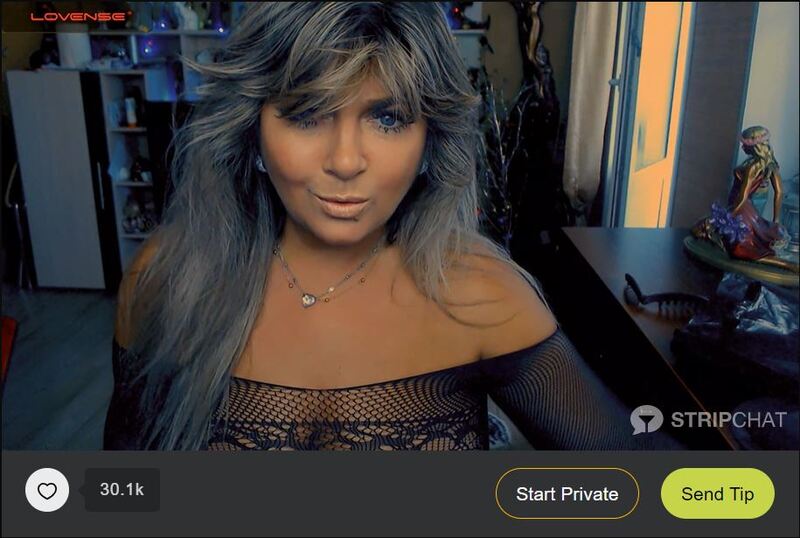 Stripchat is a clever service that learns your browsing style the more you use the site, so expect to see more mature divas in your feed the more you look for them. Speaking of, Stripchat has 3 categories for vintage vixens — Granny, Mature, and Milf. Depending on the time of day, Mature and MILF can have upwards of 200 live cams each.
Competing for tips, the live rooms get rowdy and raunchy, and you may often find yourself jumping between shows. So be sure to follow every glorious granny you like by using the heart icon below her stream. When you do this, a popup will appear, with a toggle to select if you'd like to be notified whenever she comes online. You can manage these at whim from your My Favorites tab.
Many Stripchat webcammers, including the magnificent matriarchs, allow members to record their open shows, for free. Check the Recordable category and look out for the Start Rec button as you peek into live feeds.
---
Sexier.com
Sexier is user friendly and simple, but don't let that fool you. You'll find some seriously sharp and shameless middle aged webcam moms here, evident from how many of them are already engaged in private chats whenever you logon.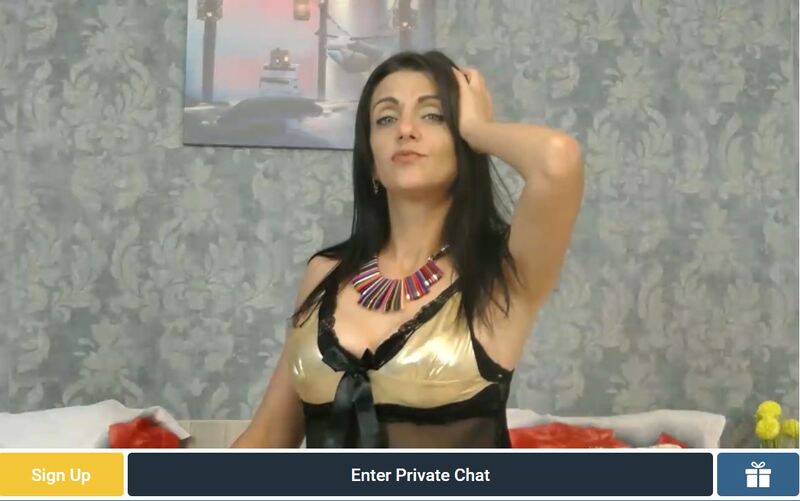 A line of links above Sexier's gallery is for quick access to the site's most popular cam rooms, and you'll always see Milf here. At the end of this row is an icon of 3 horizontal lines that launches Sexier's modest list of options and search bar. Here, you'll find an additional link to Mature models under Age.
A big, rotating block on the right of all galleries advertises the site's latest offers and promotions. Sexier's galleries are responsive, so hovering over any chat room's preview activates a quick live look into what's on—or off—inside. The only downside here is that a lot of hosts still use SD. 
Sexier has 3 ways to get frisky with the site's mature models — Free Chat, Private Chat, and Candy Shows, where a preset buy-in gets you full access to her complete, uncensored performance.
---
Streamate.com
Streamate is a premium model hosting web service with thoughtful filters to sort through the many live chat rooms. Overall, the showgirls here present as more experienced with vamp attitudes to match.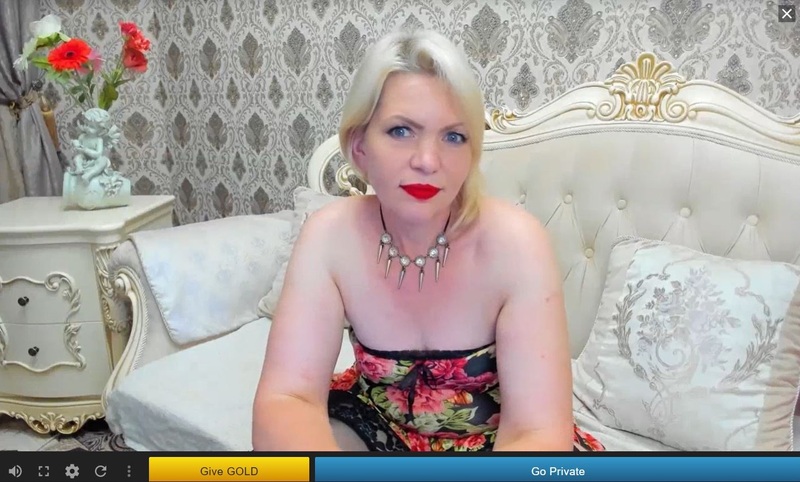 Above Streamate's galleries is a selection of tabs to search through the online chat rooms. Of course, Age is primarily what you're after here. Choose from 30s, 40s, and Mature 50+. From there, you can see who's available in the site's other arenas, perhaps like a 57 year-old minx from Australia who's into fetish chats.
But that's not all. Streamate's Category Pages has links to Mature and Granny. Above this, a block labelled Trending highlights the terms that viewers have searched the most in any 24-hour period, so if any whet your housewife taste buds, simply hit on it.
Something that Streamate does so cleverly, is to bill you directly for all of your activities in each online session, so you're never obliged to buy blocks of credit upfront or worry about running out. You can set this up using either a credit card or PayPal, and will always be billed discreetly.
---
Conclusion
A peek into the mature cam galleries on any of the sites featured here shows just how desirable these sensual golden oldies are. Alongside these prime peaches, each site has a range of features and chat options for your mature webcam experiences.
If you're stuck on which to choose, MaturesCam is a thrilling starting point. Focused on Milfs and Cougars and no one else, minimum 720p HD streaming, and fully mobile optimized, MaturesCam is a non–stop ride to housewife heaven.
---