Best Mature Cams - Horny Housewives and Middle-Aged Mistresses
They say with age comes wisdom. That's fair enough. But you know what also comes?... A red hot sex drive and the desire to flaunt it. Mature cam models are among the most popular performers online, and for good reason. These older ladies have something to offer that many of their younger counterparts lack. They possess a certain sense of confidence and poise that comes with being seasoned.
We are going to breakdown for you the top mature cam sites we love to go to. We'll give you a quick take on each camsites' model selection, the pricing options available, and distinguish what sets each apart from the other.
---
MaturesCam.com is a Haven for Sexy Mature Women Broadcasting in HD Video
With a plethora of women of all ages, MaturesCam delivers one of the best sex chat experiences to be had online. Known for their professional look and flare, they have built a webcam platform that others work to emulate. Their category listings are abundant enough that you'll be challenged to not find the right mature match for yourself.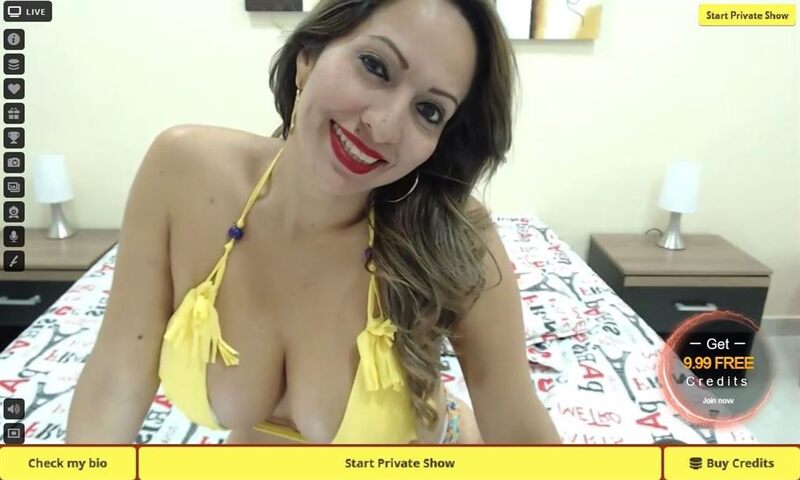 No matter the time of day, you'll find hundreds of active mature models in live chat. If you're looking for something a bit more niched, you'll definitely enjoy the expanse of categories they have broken down the girls into. You won't be able to search by age, but each girl does have her age prominently displayed in the thumbnail view. It seems that no model is under 29. This was the youngest age we ever saw on the site. And most of the models seemed to be in their late 30's to mid-40s, with some grannies sprinkled in here and there.
The pricing at MaturesCam is fair and competitive. Of course, it's free to engage in the open chat rooms. But when you enter in the private sex rooms, you're looking at starting prices at about $1.50 a minute to chat with these aged babes. Average mature chat across the spectrum comes in at about $2.70 a minute. If you are looking for some cheaper options, then the group chats will be discounted. And then there is always the option to peek into an ongoing private chat, where it'll run somewhere around a $1.00 a minute.
A Cut Above
MaturesCam is a boundary pushing standard bearer. They consistently break the mold and work to create an exceptional webcam experience for their users. Without a doubt, they provide a top notch video streaming service, that is nearly unparalleled. Requiring their models to broadcast in at least HD720p is just the start. The glam and sophistication of their display and their attention to user features make them a top contender for your attention when considering which mature webcam chat site to visit.
---
ImLive.com is Where Horny Housewives and Hot Teachers Come to Sex Chat

Harboring some of the kinkiest mature cam models on the web, ImLive.com is a destination not to be missed. ImLive is among those of cam sites that go above and beyond in creating their service. They take extra care in delivering to you an exceptional experience. Part of this preparation, is to train their girls on how to perform for the camera. Many sites can build up a platform and get girls to sit in front of a camera, but ImLive takes extra care in training their girls on how to use their seductive curves and naturally wily ways to work that lens.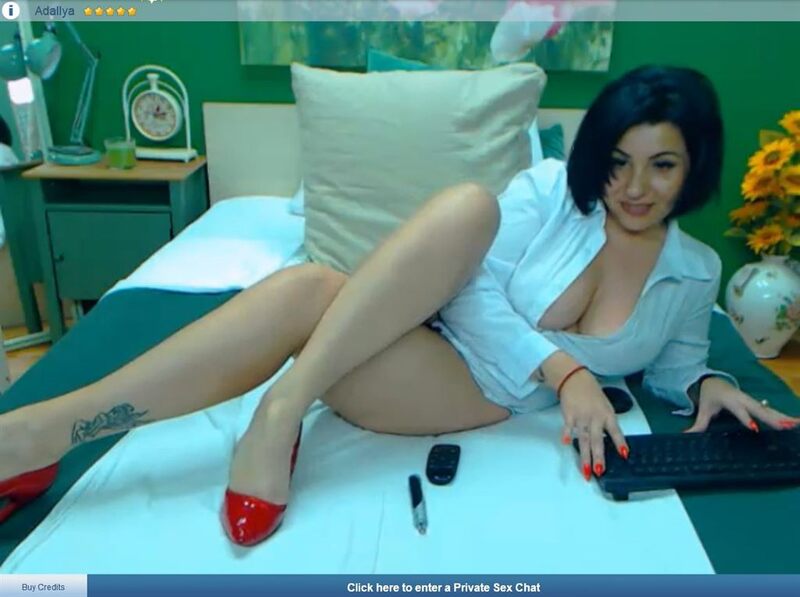 The older ladies performing at ImLive are in a class of their own. There are a healthy mix of mostly European and American mature cam models. The landing page we send you to is their Mature category. But be sure to check out the Granny category too, if you are looking for 50+ models. Whatever the case, you'll find some of the best performing and well seasoned ladies operating in mature webcam chat.
The costs at Imlive.com utterly affordable in relation to their competitors. You can select from any of their middle aged webcam babes and participate in a titillating private show from as low as $1.00 a minute with their newer mature cam models. The more experienced and popular mature women can range from $2.00 a minute and on up to $5.00 a minute. In their group cams, ImLive offers the ability to add a simultaneous mature webcam chat at a $0.70 discounted rate from that models normal rate.
How Can It Be?
ImLive.com is one of the original sex chat sites on the scene. And they have grown into a behemoth in online chat. As many cam sites have come and gone, ImLive has remained at the top. We believe their continued success is all due to their commitment to customer service and the model training they provide to their performers. All this results in an optimal experience for their customers that we fully recommend.
---
MyCams.com is a Mature Webcam Chat Experience Full of Class and Seduction
Mature webcam chat is the perfect place for older women to express their experiences in dating, relationships, and bedroom tricks. MyCams.com is another hot spot to find the full range of middle aged housewives and mysterious mistresses. Backed by a powerful broadcasting system and neat site design, MyCams plays host to the full gambit of older women.
The beautiful babes at MyCams.com are more than ready to meet you in your own private sex chat room. And there are plenty to choose from. Home to some of the most sultry and seductive mature cam models, Mycams won't fail you is dishing out a savory tasty of women from all over the world. There wasn't a time when we didn't find at least 100 older women active on the site. While on the site, make sure to stay in the Mature or Milf categories while you are looking for any woman over 30 years old. As this is a large site with younger women also, it's easy to get thrown back to the main page where all models are displayed.
MyCams.com pricing is an all around good deal, when comparing their level of excellence with the top competitors in our ranking here. As with most cam sites, it's free to chat in the open rooms. When you go into private chat rooms, it'll be about $1.50 a minute at the lower end. While average per minutes chats come in at around $2.70 a minute. If you find a mature webcam chat already in session, you'll be given the option to peek into that specific private chat, where it'll cost you close to a $1.00 a minute.
Doing Chat Right
MyCams.com does not mess around when it comes to giving the attention and care these older webcam babes deserve. These middle-aged mistresses and horny housewives are putting themselves out there and sharing their experience and wisdom with guys who want to appreciate what a more mature woman has to offer. And with the bright and powerful platform that MyCams has built to bring you these gorgeous webcam godesses, you'll be sure to get the mothering you need.
---
Flirt4Free.com Hosts Mysterious Middle-Aged Mistresses at an Affordable Price
Flirt4Free.com is one of those sites that can never leave good enough alone. And that's a good thing, if you're into loads of site functionality and features. They get deep into the weeds with engaging content and interactive options that'll keep you busy while chatting with their sexy older ladies.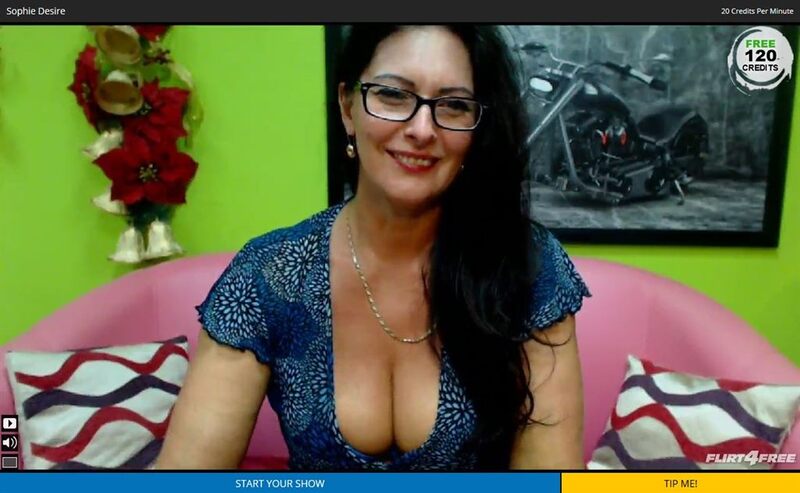 The mature model selection at Flirt4Free.com is relatively fair in comparison to the number of active models found on the other sites listed above. But they do have a choice selection that's sure to entertain and amaze you. We provide for you here a link directly to their best mature cams, but make sure you keep checking their Mature and Milf categories to check in on models coming online.
The ways in which you can spend your scratch on these sultry mature babes are plentiful at Flirt 4 Free. They have set up various rooms for you to engage with. On the cheaper side, you be able to find chats that can be a low as $0.50 a minute in their Voyeur Mode and Group Chat. The Multi-User and Combo rooms are similarly priced. Other options include their Feature Shows, Offered Shows, and Party Chat that are also set at comparatively lower prices. If you are interested in strictly private chat shows, you'll be looking at spending anywhere from $1.00 a minute and on up to $5.00 a minute for some of the more veteran and popular mature women.
Decisions Decisions
Flirt4Free.com offers a whole big bag full of ways in which you can experience their sex shows. It can be a bit daunting with the number of ways in which you can interact. If you like choice, then these guys are ready to service you. While you may have come to them strictly for their mature cam models, there still exists a deluge of models of all shapes and sizes, and ages. So give them a try, and see if they can provide what you are looking for.
---
Sexier.com has Great Deals on Sultry Older Babes and Retired Grannies

Sexier.com rounds out our listing of the best mature cams because they are a strong competitor to the rest of the best mature cams we have ranked here. Where Sexier differs is simply in their broadcast quality. But, they make up for it in their extreme affordability and fun and participatory offerings. If you are content with Standard Definition video quality, then Sexier ranks right up there with the best of them in model selection and pricing.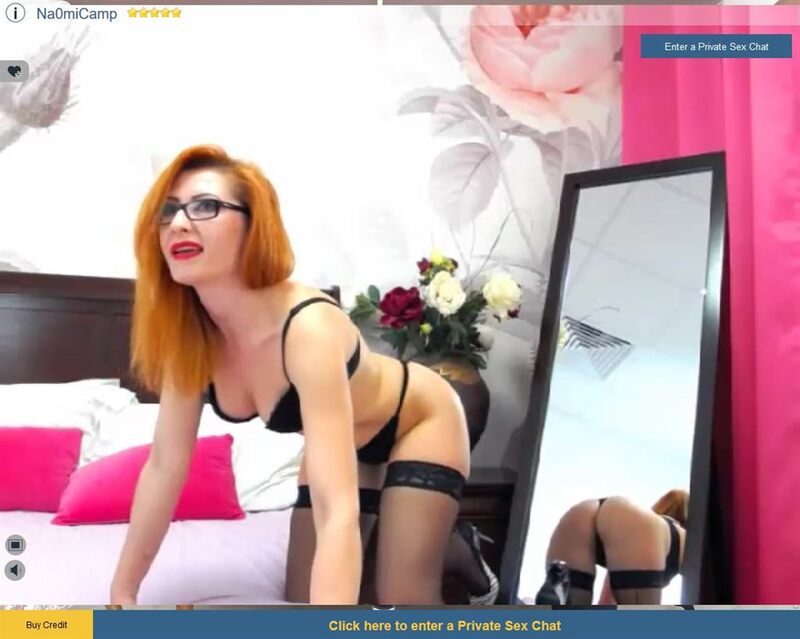 The older women at Sexier.com fall into the two groups: the 30-40 age range, and the 40+ range. In the 30-40 range, you'll find women who are just entering their sexual peak years. Whether they are Milfs or not, they have started to show the signs of age. In the 40+ group, you find all the rest: mature older women in the heat of their sexual prowess, and all the way to full-fledged granny types.
The affordability of Sexier makes them a destination to keep a tab on. We strongly believe that they are very strategic about their decision to only serve up Standard Definition video. It helps keep their costs down, enabling them to offer you a low cost option. Most mature cam models will go into private chat for close to $1.00 a minute. But you will find models that charge more. And it's typically the more popular and well known camgirls.
No Surprises!
Sexier.com is a straightforward sex chat service that won't bother you to pay up. If you want to hang out all day in their free open chat rooms as a basic member, then go for it. And when you are ready to make a commitment, then you'll be making a deal with one of the more cheap sex cam sites online.
If you want to keep things totally free, then please read our review of the best free adult webcams online.
---
Any of the websites in our ranking of the best mature cams is worth a visit. But our top recommendation from these five sites we've listed is Maturescam.com. Their sex show and streaming quality are exceptional, and the model selection nearly unrivaled.
Back to all articles about sex cams
---