Frequently Asked Questions About Stripchat
Last Updated
September 01, 2022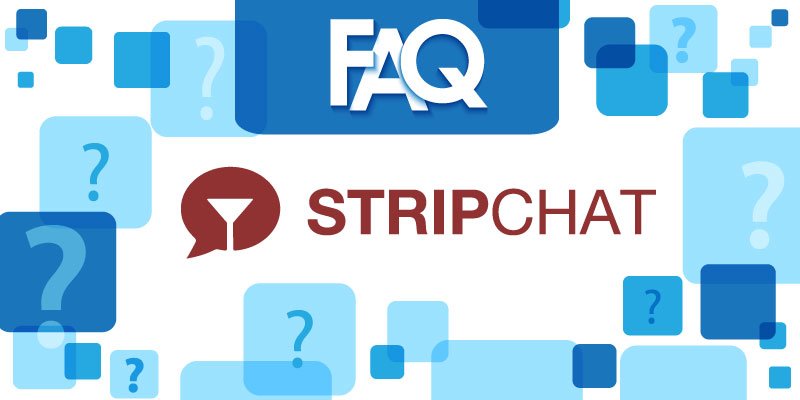 How to Sign Up on Stripchat and Are There Special Promos?
Registering on Stripchat is completely free, and super quick. Just select the Create Few Account button on the top right, enter a username and password, or use a cool feature most live cam sites don't offer — registering by using your social media account, either Google or Twitter. Couldn't be simpler. You can feel free to roam the site and enter any open chat room, and stay as long as you would like, no purchase necessary.
Every hour, Stripchat gives away 500 (Worth $50.00!) free tokens to 10 lucky members (50 tokens each). To participate, you only have to be active on the site. The entry into the bonus giveaway is found on the bottom right side of the webcam player in any model's cam room. Additionally, there are incremental bonuses (Up to 25% bonus tokens) with each purchase of a tokens packages.
---
How Does Stripchat Work?
Stripchat is one of the best freemium sites around, well-known for being extremely kinky, with hundreds of fetish categories, from the most "vanilla" to the most extreme. To see all of these simply select All Categories on the bottom of the main filter on the left. The site offers paid-for services, which include tipping and tipping menus in the models' chat rooms, private chats with some models asking for extra payment for turning on c2c, fan clubs you can purchase for specific models, and the option of purchasing a monthly membership with added benefits.
---
How to Buy Tokens on Stripchat?
After registering to the site, select the green plus icon on the top right next to your username initial. This will direct you to a basic and easy to use tokens packages page, where you'll be given on the token packages options, and the available payment methods.

You'll automatically be given the credit card option, as this is the most popular way users purchase tokens. These are the payment method options:
Credit/Debit/Prepaid Cards

PayPal

PaySafeCard

Sofort

Mobile Billing

Gift Cards

Bitcoin and other Cryptocurrencies
Some payment methods are available only to certain geographic areas. Once you choose your method, just opt for whichever tokens package is best for your needs, and pay.
---
How Much Are Stripchat Tokens?
There are five basic token packages with a credit card purchase:
| | | | |
| --- | --- | --- | --- |
| Tokens | Cost | Tokens per dollar | Bonus |
| 90 | $9.99 | 9 | none |
| 200 | $20.99 | 9.52 | 5% |
| 540 | $49.99 | 10.80 | 20% |
| 1100 | $96.99 | 11.34 | 25% |
| 2350 | $199.99 | 11.75 | 30% |
When you select the more expensive token packages on Stripchat, you get certain discounts. For example, by deciding to purchase the $49.99 package (540 tokens), you get a bonus of 20% tokens from the lowest priced tokens package. The higher the amount you purchase, the more bonus tokens you receive. Take note that each payment method offers different bonus amounts as well as different package amounts.
Read more about Stripchat's token worth, here.
---
What Is the Stripchat Token Price?
Prices for private shows on Stripchat start at $0.80 a minute and average at $2.40 a minute. This rate does not necessarily including cam2cam, as some models ask for more to activate your camera for a c2c session. To find the cheapest rooms, use the excellent filter on the left and select tokens per minute under the Private Shows section. On the very top of the main page under the Specials section you'll find New Models, who will often offer the cheapest rates.
Read how to save money on Stripchat, to see all the promos, discounts and choices available to make the free-for-all that is Stripchat, that much cheaper.
---
How Much Are Stripchat Tokens Worth?
When it comes to private cam show, the minimum you'll need is 8 tokens/min, with some of the most expensive webcam performers asking 150 tokens/min (not including VR live cams which are usually the most expensive ones). Also not included, as mentioned above, models who request extra for activating cam2cam.
Performers receive at least 50% of the value of the tokens they've earned. This is pretty standard on most major cam sites. In fact, it's actually slightly higher than comparable freemium live chat platforms.
---
Is Stripchat Safe and Secure?
Stripchat uses HTTPS to keep your connection private, with SSL encryption to keep your information encoded. The site uses Epoch and CentroBill as payment processors, both well-known and celebrated, to keep your payments secure.
In addition, the receipt of your transactions and any other sensitive information will be sent out only to your registered email address.
On Stripchat, access the Settings and Privacy page on the very bottom. There you'll find the Two-Factor Authentication panel, right under My Password. Enable the switch, and a modal window will pop up asking you to enter your Stripchat password. Once completed, you'll see the instructions to set up your authenticator app. Download the Google Authenticator app directly by clicking on the related button in case you're carrying out the whole setup on your device. Be confident that your Stripchat account will always be safe with its two-factor authentication.
---
How to Cam2cam on Stripchat?
Find a cam girl that you're interested in and click the Start Private button. A window pop-up will display the prices and minimum chat duration with the model you chose. If you select Cam2cam, a notification window will open up from your browser bar. You'll need to give the site permissions to use your microphone and camera. Once you have given Stripchat permission, you'll see yourself at the bottom right corner of the screen.
Read our full article on Stripchat cam2cam, here.
---
How to Use The Virtual Reality Feature on Stripchat?
Stripchat is one of the only live cam sites to offer a stunning option of virtual reality live cam rooms under the VR Cams category on the left. These usually include 20-30 models always online, which have the tech installed to provide this amazing service. Once you select this category, you'll not only see these lovelies, but also detailed instructions and info on what you need to get to make it happen. These are the browser and head gear. There's even a short video showing you how to operate and download both, so you won't need to worry even if you're not very tech-savvy.
---
What are the Stripchat Ultimate Membership, Loyalty League, and Fan Clubs?
Ultimate Membership – Ultimate members can enjoy the full features of the site: being invisible, sending anonymous tips, private messaging, and other perks, the most important being given the opportunity to be a model's Knight. This important status gives you the power to be a moderator in her room, with the power to boot out users and mute them, too. You can become an Ultimate member by navigating to My Profile section and select the Upgrade button just under your name.
Loyalty League – This is the site's loyalty program, offering seven levels depending on how much you spend on the site. You get different perks for each level you climb, with the biggest one being the attention you get from the models. They recognize a big spender when they see which badge you hold, and that translates into some serious attention and care.
Read the complete topic about the Loyalty League program, here
Fan Clubs – There are 3 different subscription tiers available depending on how much support you want to give to your model. With each tier comes a distinctive badge that will be displayed next to your name in the chat room. Soldier Sponsorship for $9.99/month, Lord Sponsorship for $19.99/month, and Prince Sponsorship for $49.99/month. What does this club give you? Firstly, some fun perks such as PMing the model, supporting her in her room and keeping other users in check, and perhaps most importantly, it gives you completely free access to all the model's videos and pictures that others need to pay for. Also, another huge advantage — you get free spy shows for that particular model, which can really save you some change. You can find these clubs above the model's chat box, with a diamond icon inviting you to Join Fan Club.
---
How to Record Your Shows on Stripchat?
On Stripchat's main page you'll find categories on the left, one of the first being Recordable Privates under the Private Shows section. These rooms give you the option to record your paid-for private cam show for free. A copy of the show is stored in your personal account where you can access it and re-watch it whenever you like, and as often as you'd like. Models do not charge extra for this option, as it's their choice as performers either to switch this on or off. And there are over 1,000 models that allow it, at all hours of the day.
---
How to Sign Up as a Performer on Stripchat?
On the bottom of the main page, on the right under Work With Us, you'll find a Become a Model link. This will lead you to an extremely helpful guide on how to become a Stripchat model, and what benefits you get as one. You can either create a single account for yourself, or a studio account if you are an agent that manages several models.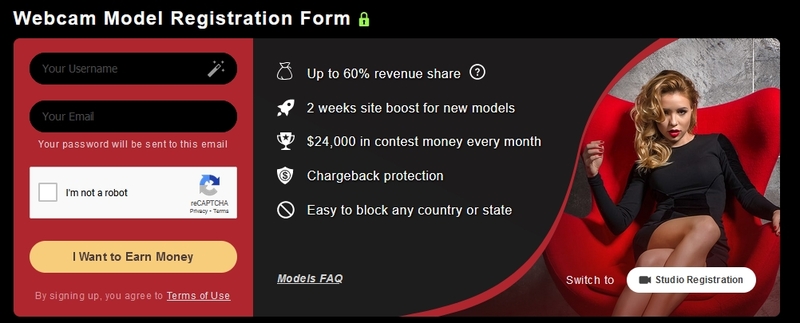 You'll also find the FAQ section for models only under Contact Us on the bottom under Help & Support. You'll get more info there, just select the Models section.
---
Are There Non-Nude Performers on Stripchat?
Yes. When selecting the All Categories section on the left, you'll arrive to hundreds of categories. One of these many, many categories is Non Nude. However, you can easily find non-nude models in other categories. It depends on if the model gets naked only in private, or not at all.
---
What Is the Best Internet Browser for Stripchat?
Stripchat recommends using Google Chrome as the best match for it's users and members.
---
How to Contact Stripchat?
Stripchat offers a dedicated Contact & Support link on the bottom of any page under the Help & Support section. There are three options on this very informative FAQ page, for users, models and studios. In addition, you can select the red chat button on the bottom right which will connect you to a 24/7 live customer support representative. Response time is fast.
There are very few sites like Stripchat, that offer such premium amenities like 1080p HD, a superlative filtering system, and virtual reality, while adhering to the classic freemium "rules" of free nudity and sex.
Back to full list of sex cam blog posts
---