Stripchat Versus Chaturbate - Which Is Better and Why?
Last Updated
September 13, 2022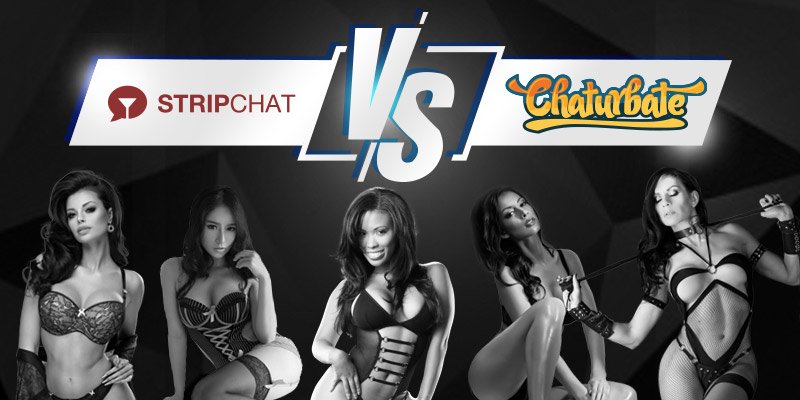 Stripchat and Chaturbate are popular freemium web cam sites, where talented amateurs of all sorts stream live from webcam rooms around the world, most often in HD. Many of these cam models give live performances in their open chat rooms and rely on tips coming in from viewers. Our team did a thorough analysis of both cam sites to bring you side-by-side comparisons of the critical features offered by each.
In this challenge, we include info on: model offerings, private chat pricing, HD cam selection, content available for purchase, and much more. In the end, Stripchat came out victorious, though viewers looking for fully amateur babes may prefer the choices available on Chaturbate.
---
Stripchat vs. Chaturbate – The Comparisons
---
What is Best About Stripchat?
As a large freemium site averaging 3,000 or more cam models for live chat and private shows, Stripchat has become a favorite of cam fans around the world. Many of these live cam hotties stream in HD at 720p, though a growing number of models are now broadcasting in outstanding HD at 1080p and even a few in 4K UHD. The Stripchat mobile interface works very well and displays crisp and clear images. It is easy to enjoy live porn shows and chat on desktop, tablet or mobile devices. There is also a large selection of titillating trans and gorgeous gay cams to choose from as well.
The Stripchat homepage has a clean and ad-free layout, making it easy to apply any number of filters and categories to highlight the best models for you. Many of these cam hotties are experienced amateurs, though there is a delightful selection of pro performers and celebrity pornstars to choose from as well. As opposed to premium cam sites, where all the real action happens in private shows, most of the fun here is in large free shows. The action in these shows is highly dependent on tips coming in from satisfied audience members. Many cam models also have a variety of NSFW vids and pics which are available for purchase on their personalized profile pages. More details about Stripchat can be found on our full Stripchat review.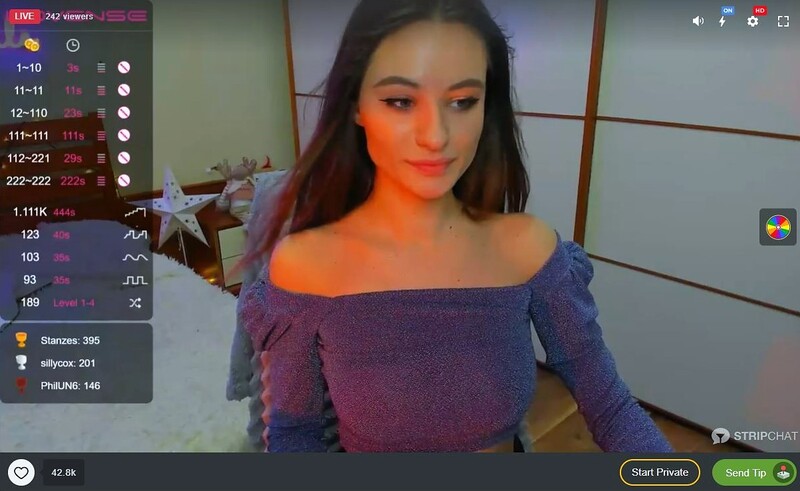 Stripchat Pros
Large selection of models
Very active live cam rooms
Excellent HD quality
Virtual Reality (VR) chat rooms
Cheap private chat show prices
---
What is Best About Chaturbate?
Chaturbate is easily the largest cam site available with more than 4,000 models available at any time of the day or night. Many of these horny co-eds and exhibitionist babes stream in excellent HD quality, many at 1080p, with a small but growing number in impressive 4K UHD. Chaturbate's mobile interface is effective and does an excellent job at displaying the HD video streams coming from these luscious cam babes, though it lacks the ability to launch cam2cam. Fans of transgender cam models and gay cam dudes will also find chat partners here.
Chaturbate's easy-to-navigate homepage displays live videos coming from all of the cam rooms. The vast majority of cam girls here are co-ed exhibitionists and horny housewives, although there are also some pornstars to enjoy. Most of the models here prefer to give live performances in open chat rooms driven by tips. The cam babes can upload their own content, including vids and pics, to their profile pages where they are available for purchase. This content is exceedingly hot and certainly not suitable for viewing in the workplace. Curious to learn more about this site? Check out our full Chaturbate review which contains additional info.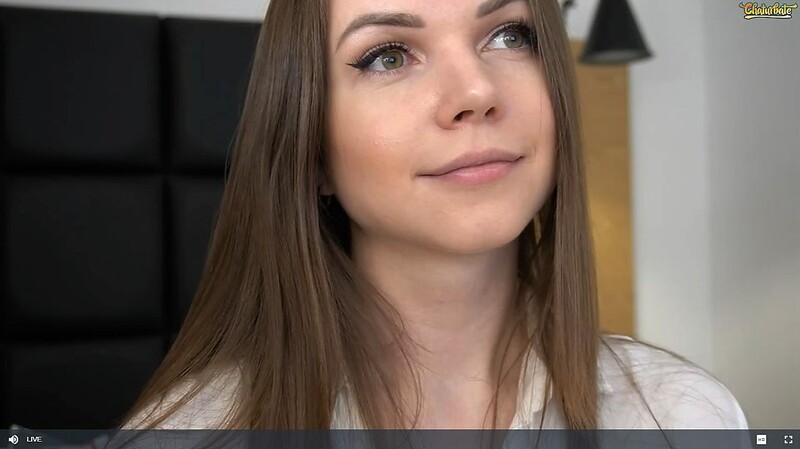 Chaturbate Pros
Large model count
Excellent HD and 4K UHD video
Many amateur cam models
Lots of free live shows
---
Stripchat vs. Chaturbate – Free Content & Options
Stripchat and Chaturbate are two of the best known freemium cam sites with massive followings. They bring a wealth of free live porn shows, often in HD, to enthusiastic cam fans around the world. There are free chat areas, exquisite nude shows, private chat sessions, and model uploaded content in the form of high-definition vids and pics available on both. With thousands of beautiful cam models available for free chat and erotic nude shows driven solely by tips these two platforms are both capable of pleasing even the pickiest live porn fan looking for free content.
---
Stripchat vs. Chaturbate – Premium Content
Freemium cam sites, like Stripchat and Chaturbate, host thousands of models who go above and beyond the call of duty to also offer premium content to visitors. Many of these magnificent babes are delighted to perform for fans in raunchy one-on-one private chat shows, which are the mainstay of premium cam sites such as LiveJasmin and ImLive. Stripchat models fill out detailed profiles and can then upload premium videos and pics available for purchasing. Chaturbate's profile pages also contain any sexy pics or videos that the model has uploaded, but not all models fill out their personal details. You can send private messages to the lovely vixens on both Stripchat and Chaturbate.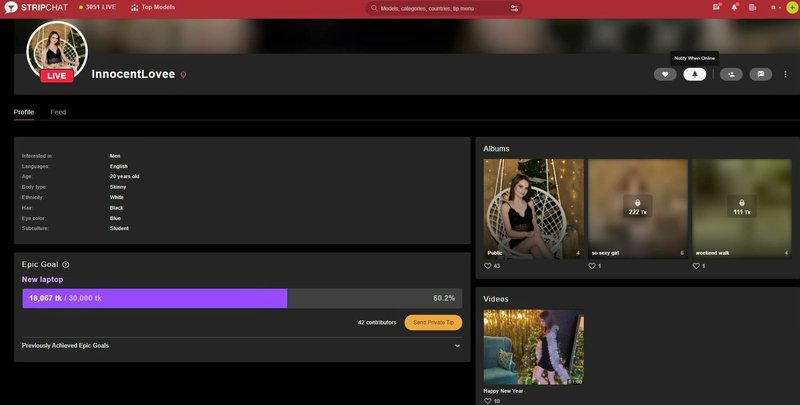 The massive amount of user uploaded content on both cam sites is impressive, and you can enjoy watching your favorite cam models in a number of their raunchy vids as well as some professional quality HD pics that they have uploaded for purchase. Given the similarities between Stripchat and Chaturbate in this category, it is simply too tight to call a winner.
---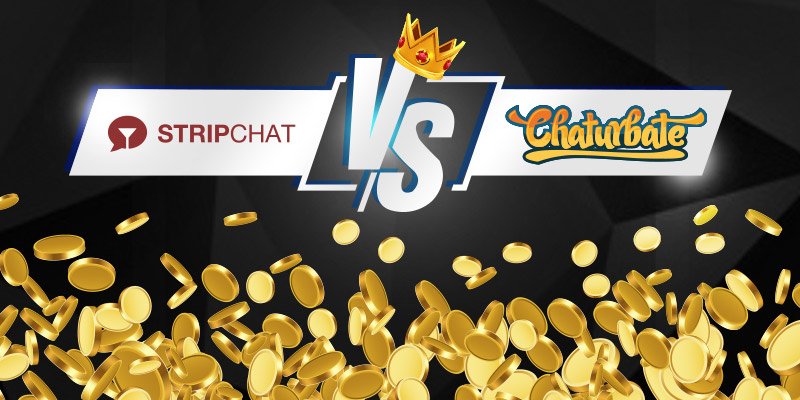 Stripchat vs. Chaturbate – Pricing Comparisons
Both Stripchat and Chaturbate offer live porn shows fueled by nothing other than satisfied viewers tipping the cam babes. In order to join them and send tips to the lovely cam hosts, you'll first need to buy tokens to use on each site. Purchasing larger packages will generally offer a better value and reduce your price per currency unit. The table below shows the cheapest price per token based on purchasing the best value package offered on each site. In addition, there is an indication if the site offers bonus tokens with your purchase.
| | | | | |
| --- | --- | --- | --- | --- |
| Cam Site | Site Currency | Price Per 1 Currency | Best Package | Bonus |
| Stripchat | Tokens | $0.09 | $199.99 | Yes |
| Chaturbate | Tokens | $0.09 | $79.99 | Yes |
Purchasing tokens to use on these sites is easy and secure on both Stripchat and Chaturbate. Once you have selected the token package that you would like to buy, and which payment method you would like to use, the payment will be conducted securely using sophisticated cryptography. Once you have tokens to use on each site, it is easy to send a private message, offer a tip during a live chat show, purchase vids and pics offered by the models, or enter a private chat session with them.
Beyond the free live sex shows featured on Stripchat and Chaturbate alike, should you wish to be the sole focus of your model as she gives you a private performance, you will need to join them in private chat. The rates are similarly low for both of these freemium cam sites, making both among the cheapest cam sites.
---
Stripchat vs. Chaturbate – Private Chat Show Rates
| | | | |
| --- | --- | --- | --- |
| Cam Site | Average Private Chat Rate | Cheapest Private Chat Rate | Activating Cam2Cam in Privates |
| Stripchat | $2.40 a minute | $0.80 a minute | Included in private chat rate |
| Chaturbate | $3.00 a minute | $0.60 a minute | Some models charge extra |
While private chat shows have long been associated with premium cam sites, Stripchat and Chaturbate models also enjoy these one-on-one sessions. Stripchat's private chat rate includes the ability to share your webcam in a cam2cam session, while Chaturbate has some models who will charge extra for the feature. In addition to excellent HD-quality video streams, fans of private cam shows will be pleased to learn that both Stripchat and Chaturbate offer recordable private chat shows. Shortly after the private session has ended, it will be uploaded to your virtual vault on the site, and you can play it over and again as much as you would like.
The private shows on both sites are some of the hottest available anywhere but enjoying them on Stripchat is a bit more interactive, given that cam2cam is included as a part of the cost. As such, Stripchat rules in this category.
---
Stripchat vs. Chaturbate – Show Types
Stripchat brings the world many excellent free porn performances streaming in HD from open chat rooms, but the site also has private sessions, spy on shows, and even Virtual Reality (VR) live cams. Stripchat works with all major VR headsets and includes helpful guides on how to connect them to the site's VR cam babes using your desktop, laptop, or mobile device. There are around 70 virtual reality enabled cam rooms to choose from.
Chaturbate, as the largest platform offering free live sex shows, also offers you the ability to enjoy private sessions and spy shows. There is a large collection of models offering live show performances on both platforms, and many of them stream in excellent HD-quality. The victor in this category is Stripchat, largely based on its offering VR cam rooms.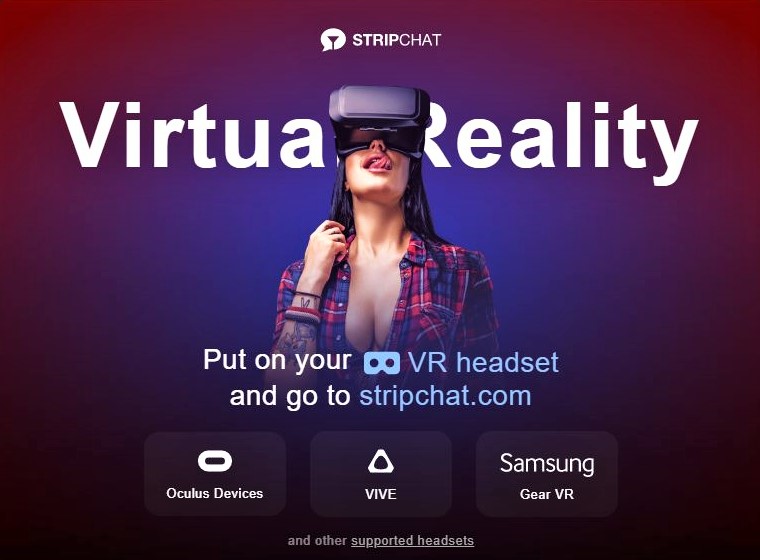 ---
Stripchat vs. Chaturbate – Chat Room Features
Stripchat's chat room has helpful features that are conveniently located without blocking any of the glorious beauty of the cam babes during their performances. You can send messages, tips, mark the model as a favorite, or start a private show without losing any of the excellent HD quality video. The chat room is designed to play at the best quality based on your internet connection, but it is also possible to choose from among the various video quality streams. Once in a private chat, it is easy to start a cam2cam session on Stripchat.
Chaturbate's chat rooms are also fully functional and allow you to tip to the models, send messages, and start a private chat show. If you'd like to amp it up a notch and enjoy a fully interactive session, cam2cam on Chaturbate is easy to use. You can choose from any of the available video quality levels listed, and Chaturbate is one of the few web cam sites that lets you adjust the video player screen's size to whatever size you prefer, rather than just giving you the option to make it full screen.
In a match up on chat room features, both offer full-functionality, but the quality of the interface on Stripchat is sleek, and rivals that found on many premium cam sites. The Chaturbate chat room feels very amateur and a bit dated, giving Stripchat the edge here.
---
Stripchat vs. Chaturbate – Webcam Streaming Quality
As excellent webcams and live streaming equipment are now available at reasonable prices, an ever-growing portion of the cam models on both Stripchat and Chaturbate now broadcast in full HD at 1080p, or even 4K UHD. These two freemium cam sites understand that high-quality HD streams are what viewers want, and models on both platforms have the ability to stream using HD cams all the way up to 4K. With even a basic internet connection, the crisp images offered by Stripchat and Chaturbate place them among the best HD sex cams available anywhere. Stripchat does offer VR cams, otherwise the two are too well matched to declare one the victor here.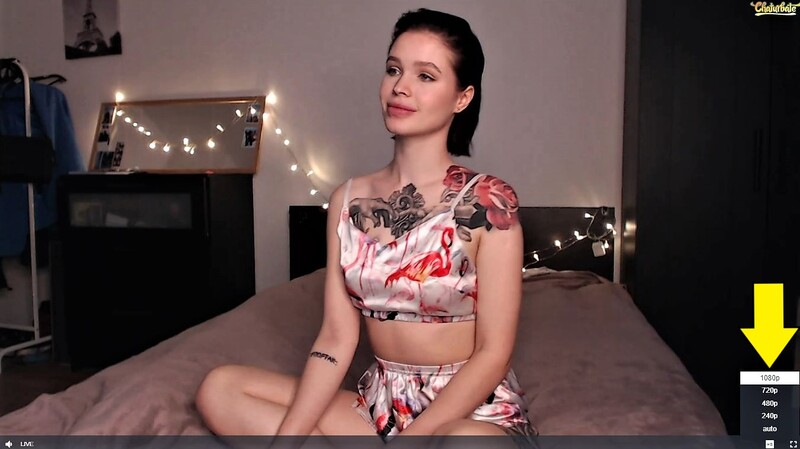 ---
Stripchat vs. Chaturbate – The Webcam Models
Stripchat routinely shares more than 4,000 live cam streams during peak times of the day and night, meaning there are cam models for every taste. The majority of these rooms are filled with beautiful women, but there is also a solid collection of trans models, couples of all sorts, and cam guys here as well.
Chaturbate's virtual army has well over 5,000 active live cam rooms at any time of the day or night, 365 days a year. Most of these cam babes are horny housewives and adventurous co-eds, but the site does offer a diverse assortment of tranny models and gay cam guys.
With respect to the web cam models, Stripchat and Chaturbate sites offer excellent selections of women, men, couples, and trans models, making them too similar to rate one as superior to the other.
---
Stripchat vs. Chaturbate – User Features
Stripchat offers a VIP program called Ultimate Membership. Joining this level costs $20 a month and opens up a number of valuable features including the ability to send unlimited private messages, activate invisible mode, and use a large set of naughty emojis when in chat rooms. Your membership continues to renew as along as you do not cancel it. Members who have signed up for this program also have access to 24/7 live chat with customer service.
Purchasing any amount of tokens on Chaturbate promotes you to basic user status, while joining as a Supporter allows you to enjoy an ad-free interface, private message, go anonymous, and for a limited time, even rewards you with 200 free tokens. The Chaturbate Supporter membership fee is also $20 a month and continues to renew until such time as you cancel.
Both Stripchat and Chaturbate offer similar user features at nearly all of their user levels, making this category too close to call.
---
Stripchat vs. Chaturbate – Search Tools
While cruising random live cam rooms can be tremendous fun, it can also be frustrating. If you are on the hunt for a model with particular features, or are looking for those babes who are in to all sorts of fetishes, having a dedicated system of filters and category options is critical. Freemium cam sites sometimes lag behind premium web cam sites in these areas. Luckily, Stripchat offers one of the most extensive and effective sets of search tools available on any cam site. The basic categories of Girls, Couples, Guys, and Trans are easily found along the top of the homepage. The most popular categories are listed in the top of the results, while the entire collection of filters is also arranged in alphabetical order. In addition, Stripchat lists the number of models online who fit each of the filters.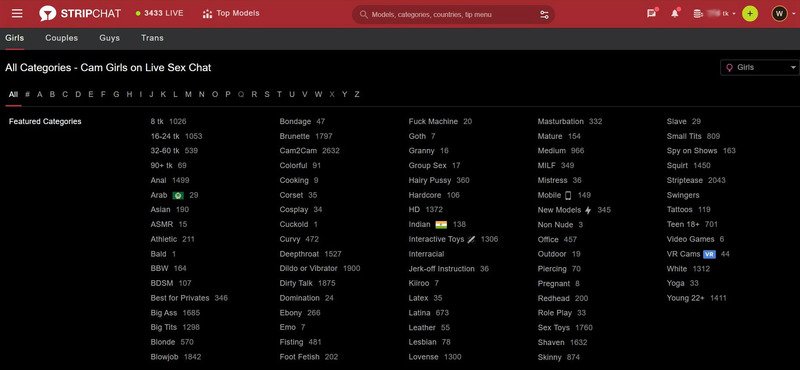 ---
Chaturbate's filtering options are far more basic, listing Female, Male, Couple, and Trans in dedicated tabs along the top of the homepage. Selecting the settings button located below your user profile opens a box giving you the option to prioritize HD cam rooms and to display or to hide models coming from a selection of different continents like Asia and North America. Should you wish to search for more particular qualities of cam models, you will need to use the site's hashtags, which can be less than accurate.
Stripchat totally dominates in the realm of search tools, as it is rich with helpful and relevant filters that will connect you with the cam models of your dreams.
---
Stripchat vs. Chaturbate – Help & Support
If you should need help for any technical issue on the site, Stripchat's FAQ section is a detail-rich resource and is a solid first step. If your question is not addressed there, you can enter your question on the available web page and submit it to the customer support team.
Chaturbate's customer service used to be very poor, but they have improved as of late. The support link opens a set of Chaturbate FAQs, and if you cannot find resolution there, it is easy to send the help team an email. The turn around time for an answer is generally 24 hours.
---
Our Final Verdict
There are many similarities between these two freemium web cam sites, but our team was unanimous in ranking Stripchat as the winner in this battle. Chaturbate is an excellent choice for free live webcam shows, especially for those seeking amateur cam models. While it was a tight race, the Chaturbate's lack of dedicated filters and a few other minor points put it in a very close second place. There are a near endless assortment of live porn shows at any time on Chaturbate, and many of the cam babes are hot enough to be pro models.
With an excellent assortment of cam models, top notch HD video quality, VR chat rooms, a fully optimized mobile interface, and detailed filters, Stripchat is a superb cam site that is not to be missed.The fun and seductive cam models enjoy performing in both free chat shows and private performances. The homepage and site layout are clean and blissfully free of annoying pop up ads. While both sites offer great entertainment, Stripchat offers a superior web cam experience.
Back to full list of sex cam blog posts
---