Cam Sites Where You Can Drag to Adjust the Webcam Player
Last Updated
September 03, 2022
One of the greatest pleasures of live cams, perhaps even the greatest other than the models themselves, is the sense of control. You decide which lady to watch, you decide what's your pleasure, you decide whether to view on desktop or mobile, and you also control your performer's pleasure by tipping her and activating her sex toy. Another aspect of control which is only currently available on a few sites, listed below, is adjusting your screen size using an arrow/toggle that gives you the option to make the webcam player screen any length and width you please. If only other things could change length and width so easily.
Chaturbate.com
Known for being the largest freemium site around with over 4,000 models always online of all sexes, sexual orientations, couples and groups, the site is also known for it's impressive 4K HD capability. To make sure you only see these HD and HD rooms, select Options on the top right of the page, and check the Prioritize HD Rooms box. Use the tagging system, while not the most ideal solution, to find the models that fit the bill to your particular set of kinks.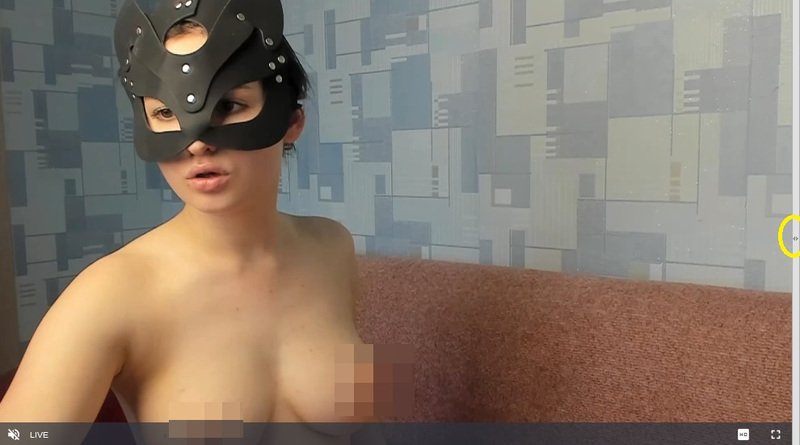 Chaturbate is a great freemium site that shines due to its extraordinary HD streaming quality, homey feel, and a community any member can be a part of. And, in the end, Chaturbate's low costs and massive amount of models just blows other freemium sites out of the water. It also has a great mobile platform (No c2c), offers free show recordings, free use of your camera during open chat, free sex and nudity in public rooms, and a staggering variety of performers.
Hover the far right border of the window and then drag the webcam player frame to the right or left to play with the dimensions of the screen. For a straight forward full-sized screen just hit the icon on the bottom right, and don't forget to take advantage of most models' HD capabilities by selecting the HD icon to choose your preferred streaming level.
Prices for a private show with a Chaturbate model kick off at $0.60 a minute and average around $3.00 a minute, as cam2cam may or may not be possible depending on the model. Many of them make plenty of change in the free rooms from tipping, so not all offer privates. But those that do let you record them for free. They models may or may not charge extra for c2c.
---
CamSoda.com
CamSoda is a freemium chat site with a selection of show types, features and tipping games. This site displays a live gallery preview of its models' live streams in their open chat rooms. One thing CamSoda does very well is deliver one big open sex party that you can watch and keep your wallet tightly shut, even as a guest. However, you can't always find the cam model you're looking for as filtering is minimal and the tagging system is not always reliable.
For a down and dirty live cam site, CamSoda is surprisingly light and bright, a pink and blue color scheme which compliments the actual rooms of the models covered with stickers, social media links and other colorful add-ons. Then, of course, you'll notice the hundreds upon hundreds of cam feeds waiting for you. What is great about CamSoda is that the main galleries are interactive, so you do not need to hover over any preview to activate a sneak peak.
To adjust the screen size according to your taste, drag the small arrow in the middle of the webcam window on the far right border. If you've expanded the window as far it goes and and you want it even larger (Who doesn't?), you can always select the full-screen icon on the bottom right of the window.
Prices for a private show at CamSoda average out at around $1.80 a minute and start at a super low $0.50 a minute, including cam2cam on desktop and mobile. On top of the low price, the models even allow you to record your cam session completely for free, which you're able to view as often as you'd like at no cost.
---
MyFreeCams.com
MyFreeCams is a terrific site for finding models from the world over who can elevate your live cam experience with their tantalizing accents and foreign tongues. Start with Most Popular Rooms located on the top right to see a bunch of live feeds that update every few seconds. This feature is neat for getting a taste of the models currently online, and there's even a fun arrow above the chat box you can select once you enter a room for a random search among the free rooms, just like a chat roulette game.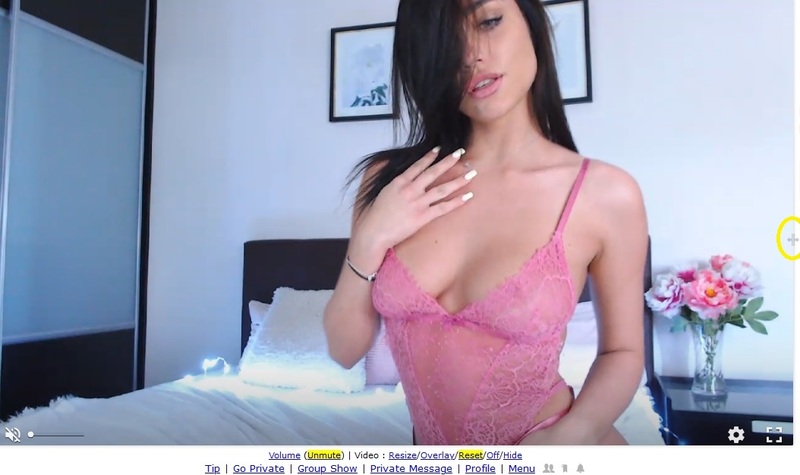 MyFreeCams is an international live cam party where over a thousand amateurs and X-rated pros put on free shows with plenty of sex and nudity. At first, you may get disoriented as it looks different from most other modern sites. But once you get the hang of things and marvel at just how much you can customize the site to your own specifications - A rare treat - It'll surely become one of your favorites. Just hit My Account on the right to change everything from nickname to your own photo gallery, and select Model Explorer to discover the delicious ladies the site hosts, from around the world.
Before adjusting the video screen size, hover over the streaming quality icon on the bottom right of the live window and make sure 720p or 1080p is selected. Then drag the arrow on the mid-right border of the video chat screen to the right or left to enlarge or minimize the show view. If you just want a full-screen view you can simply double click or double-tap the video and it'll appear in full-screen mode.
Every private show has a set price of at $6.00 a minute, yet depending on the models, it could be more for a cam2cam. To have an exclusive chat which no one can spy on, you're looking at adding $2 more to the price per minute. But with so much been exhibited and performed in the free rooms, you can easily spend hours on MyFreeCams without worrying about cost.
---
Conclusion
The sites above all have impressive merits, and will suit different members accordingly. Chaturbate, for example, is definitely the kinkiest of the bunch, with models who are pure exhibitionists. They also love costumes, wigs and games, as well as allowing you to turn on your camera during public chat. CamSoda loves giving away free content, such as Exclusive Videos it produces itself, and there's the impressive main gallery showing you each live stream that very moment. MyFreeCams takes the most getting used to for sure, and it's also the most expensive, but it also hosts the largest collection of American models, as it also offers the most options when it comes to customizing your own profile. Whichever site you choose, enjoy adjusting your screen, and taking control.
Back to full list of sex cam blog posts
---